The internet is flooded with data recovery software applications that make all kinds of lofty promises that are really just false advertising. As such, finding a capable application to recover your data is not only tiring but also time-consuming. This article will introduce you to Remo Recover, which is advertised as 'The Complete Data Recovery and File Repair Solution for All'. We've decided to test this handy program and find out whether this statement is true or not.
👀
TL:DR; Remo Recover is a handy little tool that can restore your lost files without any hassle. It runs well even on older hardware, has a user-friendly interface, and does everything it promises to do. The program is a bit pricey, though, but it gets the job done so you could say it's worth it.
---
⚠️
Want to help make our content better? Please vote for the best alternative to Remo Recover:
1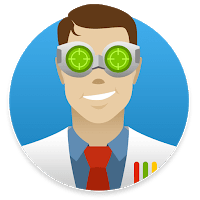 Disk Drill
Platform:

Windows, macOS
Distributed as:

Freemium
2

PhotoRec
Platform:

Windows, macOS, Linux
Distributed as:

Freeware
3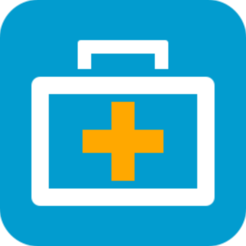 EaseUS
Platform:

Windows, macOS
Distributed as:

Freemium
---
Main Features of Remo Recover
Scanning Options
Remo Recover tool can be used to recover over 300+ different file formats from functioning and lost partitions alike. When you open Remo Recover, you will immediately notice the app's clean interface and its three main options:
Recover Files
Recover Photos
Recover Partitions

Recover Files
The Recover Files option is the one you need if you're looking to restore files from your computer that you've accidentally deleted. Have you emptied your recycle bin by mistake? This option will help you recover your lost items by performing a deep scan of your hard drive. It's worth noting that the Recover Files option can not only be used to recover files from your hard drive, but it can also be used to restore data from your flash drives, external hard drives, SD cards, and other storage devices.
Recover Photos
The Recover Photos option is what you need if you want to recover:
Permanently deleted photos
Images that were deleted during formatting
Photos and videos that were lost due to corruption
Accidentally deleted photos from Recycle Bin
Storage media from cameras and smartphones
Recover Partitions
The Recover Partitions option allows you to recover partitions that have become accidentally deleted, lost, corrupt, RAW, or otherwise inaccessible. It also lets you restore re-partitioned and formatted partitions with Windows Partition Manager, as well as recover hard drive partitions with bad sectors.
Compatible Devices
Remo supports the following devices:
Phones: Any device that's got either Android or iOS
External Hard Drives:  Seagate, IBM, Western Digital, Toshiba, Kingston, and many more
Flash Drives: Pen Drives, Jump Drives, USB Drives, Gig Stick, Flash Stick Memory, and similar
SD Cards: Adata, Sony, Patriot, Toshiba, Kingston, Sandisk, and others
Recognized File Formats
With Remo Recover, you can restore various types of files, including:
Photos: JPEG, RAW, CR2, ORF, NEF, ORF, RAF, SR2, TIFF, TIF, PNG, XCF, DNG, MOS, MCD, VWX, MEF, WP, CDR, PM, PCX, MNG, TGA, BMP, GIF, PSD, PDD, CRW, MRW, DCR, JP2, MSP, WMF, DNG, ERF, and others
Videos: AVI, MOV, MP4, MPEG, M4V, 3GP, MKV, WMV, ASF, OGM, M4P, FLC, AVS, FLV, SWF, 3G2, H264, XVID, and more
Audio: MP3, WMA, MIDI, AIF, AAC, M3D, M4A, WAV, AIFF, CDA, OGG, AAC, AU, etc.
Documents: DOC, DOCX, PDF, XLS, XLSX, SDW, PPT, PPS, PPTX, DOT, HTM, SLDX, INDD, MDF, EPS, QDF, QWK, HTML, PHP, ASPX, TXT, OTP, and many more
Emails and Outlook: EMLX, OST, DBX, PST, and similar
Archive: ZIP, RAR, 7Z, SIT, HQX, and so on
Compatible Operating Systems
Remo Recover can run on both Windows and Mac, as well as Android-based mobile devices.
Remo Recover Data Recovery Process
To see what Remo Recover can do, I've used the free trial version of the software, which can be downloaded from the official website. The free trial version allows you to do basic file recovery and restore up to 1 GB worth of data. I've deleted a couple of files and analyzed the program's effectiveness by trying to restore them. For this test, I've used my trusty Lenovo X1 Carbon, which I've been using for years now and which has Windows 10 installed on it.
Remo Recover Download and Installation
First, we need to download Remo Recover by visiting the company's website. I've chosen the Windows version because I have that operating system I use. The program was downloaded in a flash as it was only 24 MB.
When I opened the installation file, I followed the prompts and the installation was over in a few seconds. The setup had then taken me to the Installation Successful page, after which I was able to use the program.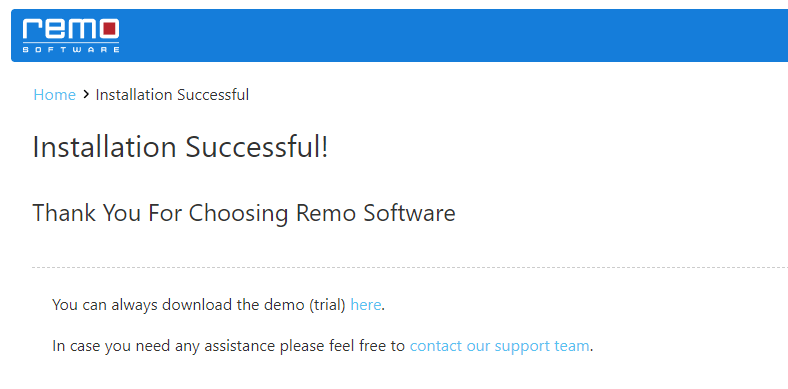 Scan and Restoration
Once we've downloaded and installed Remo Recover, we then need to choose which partition we want to restore files from. I've opted for my Local Disk – C, on which I installed my operating systems, and on which I keep some of my documents. I selected the partition and then clicked on Scan.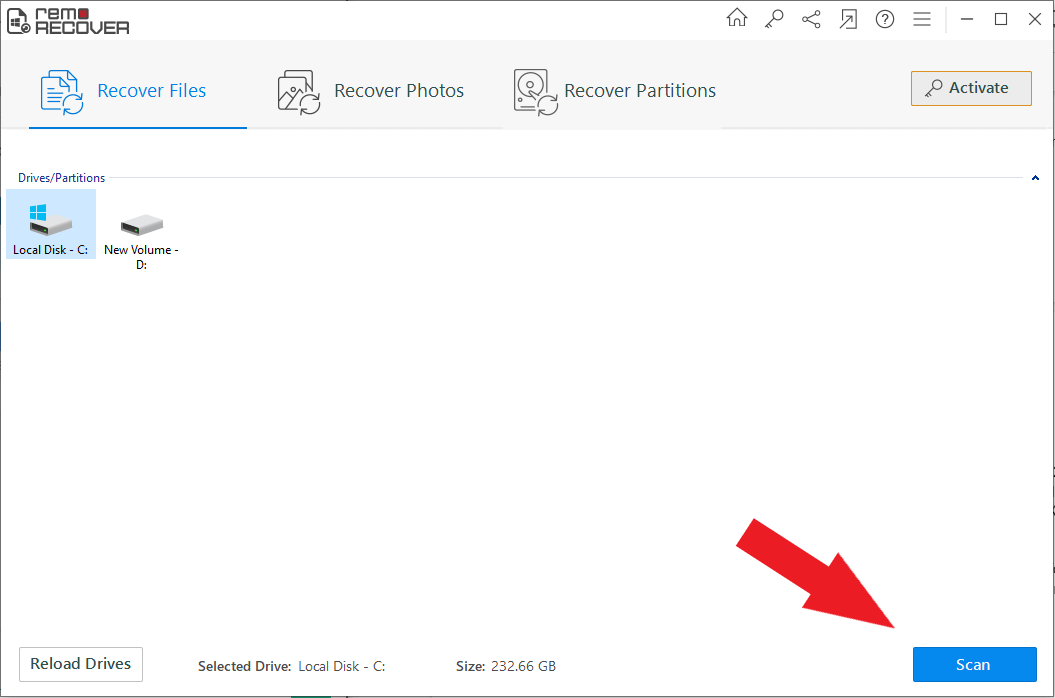 Remo Recover took around 2 or 3 minutes to scan my 230 GB partition and recovered 200,65 GB of data.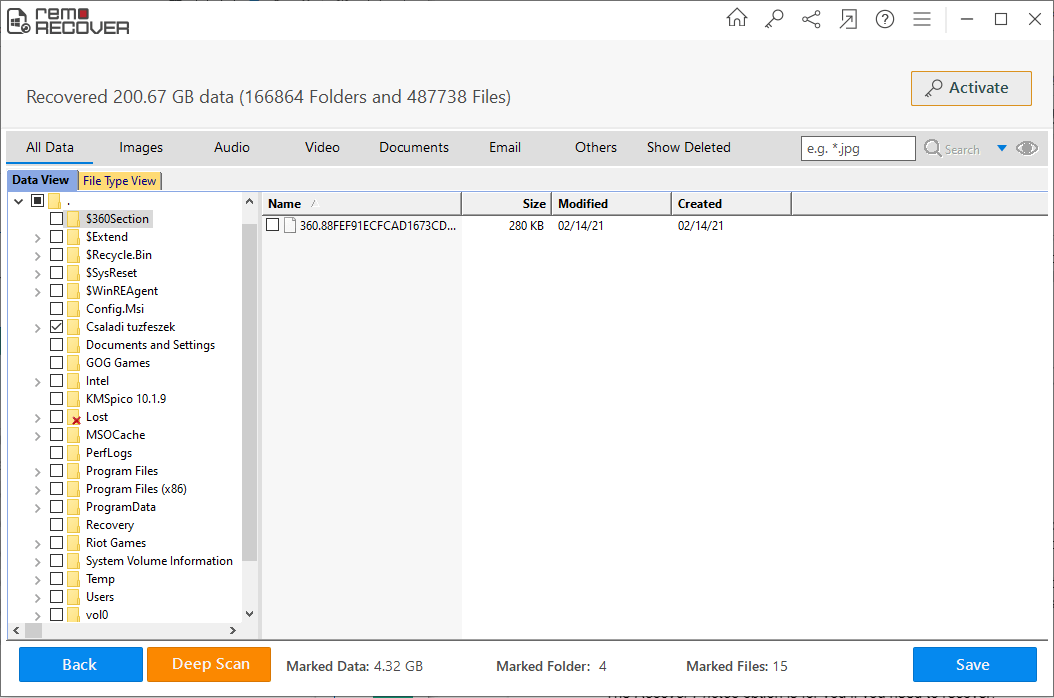 The recovered files were easy to browse through thanks to the Remo Recover user-friendly interface and details were also abundant. What I enjoyed the most about it was the ability to categorize the recovered items by:
All data
Images
Audio
Video
Documents
Email
Others
Show Deleted
To complete the recovery process, I selected my files and clicked on Save.
Deep Scan
After using the regular Scan option, I decided to test the Deep Scan option. This method took around an hour and a half to complete. While slow, it allowed me to continue using my laptop without any problems during the scan as it didn't use much of my CPU.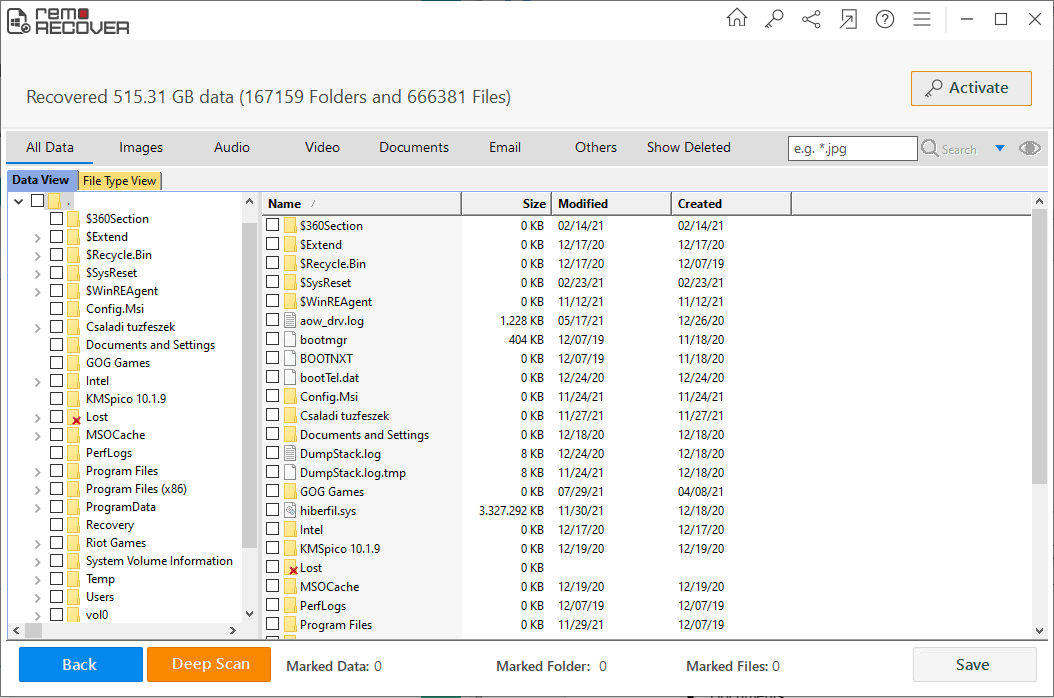 After the Deep Scan, there were nearly 300 GBs of additional files, as Remo Recover managed to recover 515,31 GB of data. Yet again, I found the recently removed files and was able to restore them successfully.
Remo Recover Pricing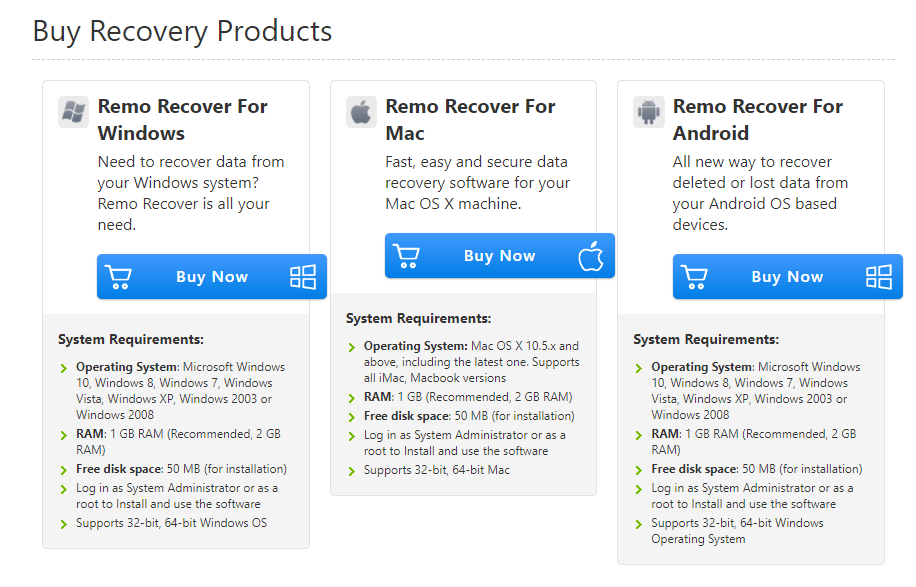 If you want to enjoy Remo Recovery to its fullest, you will have to purchase a license. There are three different licenses to choose from:
Remo Recover Basic: This edition allows you to recover lost or deleted documents, Excel sheets, PowerPoint files, and other commonly used file formats. The price of Remo Recover Basic is $39,97 for Windows operating systems and $59,97 for Mac users.
Remo Recover Media: Media edition of Remo Recover is only available for Windows users, and it costs $49, 97. This edition lets you recover RAW images, videos, audio files, and other multimedia files.
Remo Recover Pro: Remo Recover Pro helps you with hard drive crashes, file system corruption, formatted or partition drives, OS reinstallations, and any other similar situations. Windows users have to pay $79,97 for it, whereas Mac users have to cash out $94,97.
The Android version of Remo Recover costs $29,97 and will help you solve any recovery issues you're dealing with on your phone.
It's also worth noting that no matter which Remo Recover edition you opt for, you'll get access to the company's 24/7 tech support, which can help you no matter which issue you're dealing with. In case you're not satisfied with the product, you can also return the product within 30 days of the purchase.
What Do the Remo Recover Users Say?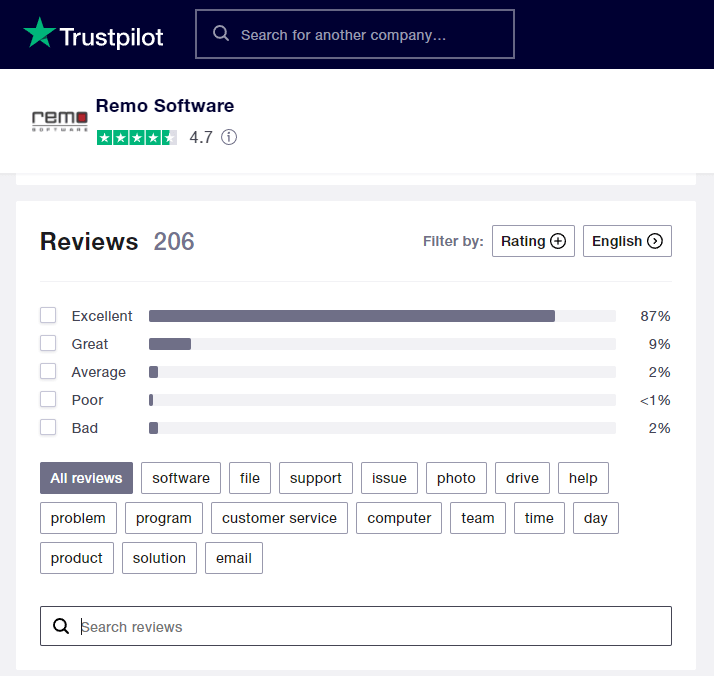 Judging from the user reviews from over at Trustpilot, we can easily conclude that most of the people who purchased Remo Recover are satisfied with the product. Users who gave the program 4 and 5 stars have said that the recovery process was quick and easy, which I can get behind. Although I haven't talked to the Remo Recover customer service, the reviews say that their team is super friendly and helpful.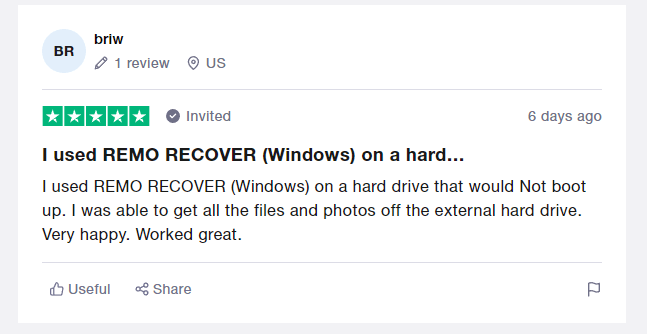 Frequently Asked Questions
Final Verdict
Remo recover is a top-notch recovery program that does everything it promises to do. With its minimalistic user interface, it's also easily one of the most user-friendly programs I've reviewed recently. Using Remo Recover and restoring lost items with it is super easy, and you can be sure that it works. When buying the full version of the product, you also get a few perks and benefits that can come in handy, especially the 24/7 tech support. Overall, with its superb compatibility, interface, and functions, Remo Recover is a recovery program that I recommend to anyone looking to restore their lost files.
---
✅
Our verdict: 4.5 out of 5.
Logan tried many things before he fell in love with writing in 2011. HandyRecovery gives him a chance to share his knowledge and produce useful and fact-filled articles about tech-related topics. This freelance writer has been working on many projects, and combining writing with his passion for technology is a dream come true for him. People always considered him a computer geek, which is probably a good description.
Andrey Vasilyev is an Editorial Advisor for Handy Recovery. Andrey is a software engineer expert with extensive expertise in data recovery, computer forensics, and data litigation. Andrey brings over 12 years of experience in software development, database administration, and hardware repair to the team.