SanDisk memory cards are reliable and used by many professional photographers. They're still prone to running into issues, though. Since SanDisk warranty doesn't offer reimbursement for data recovery services, the onus of recovering the lost photos from a damaged SD card is on you.
🗨️
Recovering photos from a SanDisk card is fairly easy. If you haven't done it before, we'll walk you through the process and list potential causes that can lead to photos being deleted from the SD card.
Is it Possible to Recover Photos from a SanDisk SD Card?
Yes, it's possible to recover photos from a SanDisk SD card in most cases. As long as the card is still functional, there's a good chance that a data recovery tool will be able to retrieve the lost photos from the SanDisk SD card. If your card has become non-functional, you might need the help of a data recovery service.
Following are potential causes of deletion of photos from an SD card:
🤦 Accidental deletion: Hitting the delete button accidentally or deleting new photos while cleaning old photos can result in loss of photos.
🧹 Formatting: Did you recently format your SanDisk SD card without realizing you've stored photos on it? Formatting can wipe out all of the data on your SD card, but recovering files from a formatted SD card is almost always possible.
⚠️ Corruption: File system corruption, malware, and physical damage can corrupt your SD card. While you may not be able to access your photos, you can still recover files from a corrupt SD card.
🔨 Damaged SD card: SD cards aren't as prone to physical damage as hard disks because they're similar to solid state drives and have no moving parts. Nevertheless, wear and tear or frequently dropping the card can still cause physical damage. You can recover files from a damaged SD card in many cases, but in case of severe damage, you'll need to seek help from a data recovery service.
⚠️
Note: Whatever the reason, you should stop using your SanDisk SD card right away. If you try to fix it and cause even more damage, you might render the data irrecoverable. Also, if you write anything on the SD card, you might overwrite the existing data potentially making it impossible to recover.
How to Recover Deleted Photos from SanDisk Memory Card
You can recover files from SD cards using a data recovery tool. While there are countless tools out there, not all are reliable. Below, we illustrate the process of recovering deleted & disappeared photos from a SanDisk SD card using two of the most effective tools.
Option A:

Disk Drill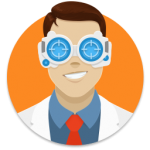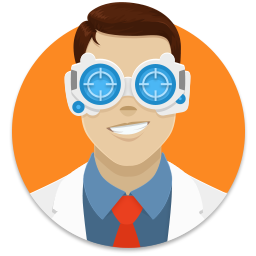 Disk Drill is an intelligent data recovery solution that can help you recover photos from your SD card quickly and easily. You can recover photos saved in almost any file extension you can think of using Disk Drill. The most popular file extensions include JPEG, GIF, BMP, WEBP, CR2/CR3, RAF, NEF, and PSD, among others.
Here's how you can use Disk Drill to recover photos from your SanDisk SD card:
Step 1. Download and Install Disk Drill
Download Disk Drill and install it on your PC. You can recover files up to 500MB for free with Disk Drill.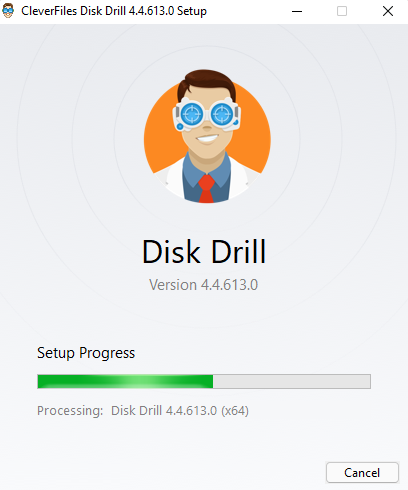 Step 2. Scan the SanDisk SD Card
Launch Disk Drill and select the SanDisk SD card on the home screen. Once you're done, click on the Search for lost data button.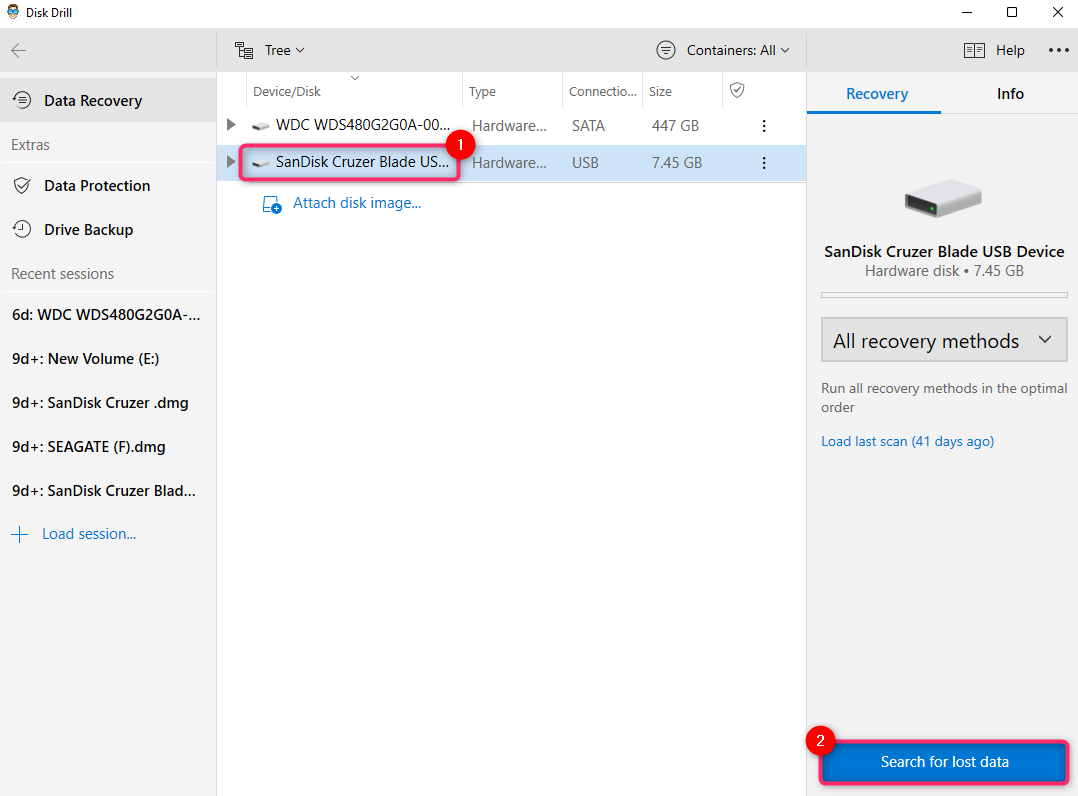 Pro tip: If your SD card seems to have undergone damage, you should use the Byte-to-Byte backup option on Disk Drill to create an image of the SD card. Doing this will allow you to scan the contents of the card without putting the card itself through any intense activity.
Step 3. Recover Photos
Once the scan is complete, you can select the Photos option from the left sidebar to filter the scan's results by file type. If you're looking for a specific file extension, such as PNG, you can search for *.png using the search bar at the top.
Select the photos you want to recover by checking the box next to them and click on the Recover button.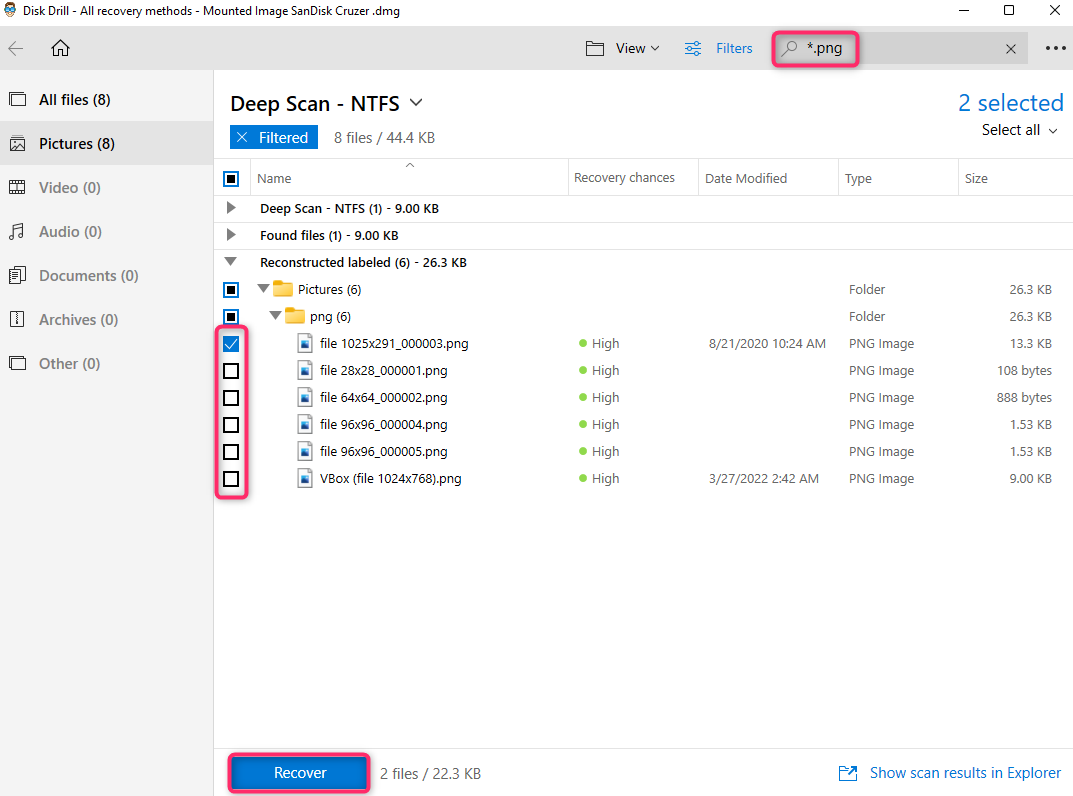 You'll need to select a recovery location. Make sure to not to select the source drive as the recovery location to avoid overwriting. Once you've selected a location, click OK.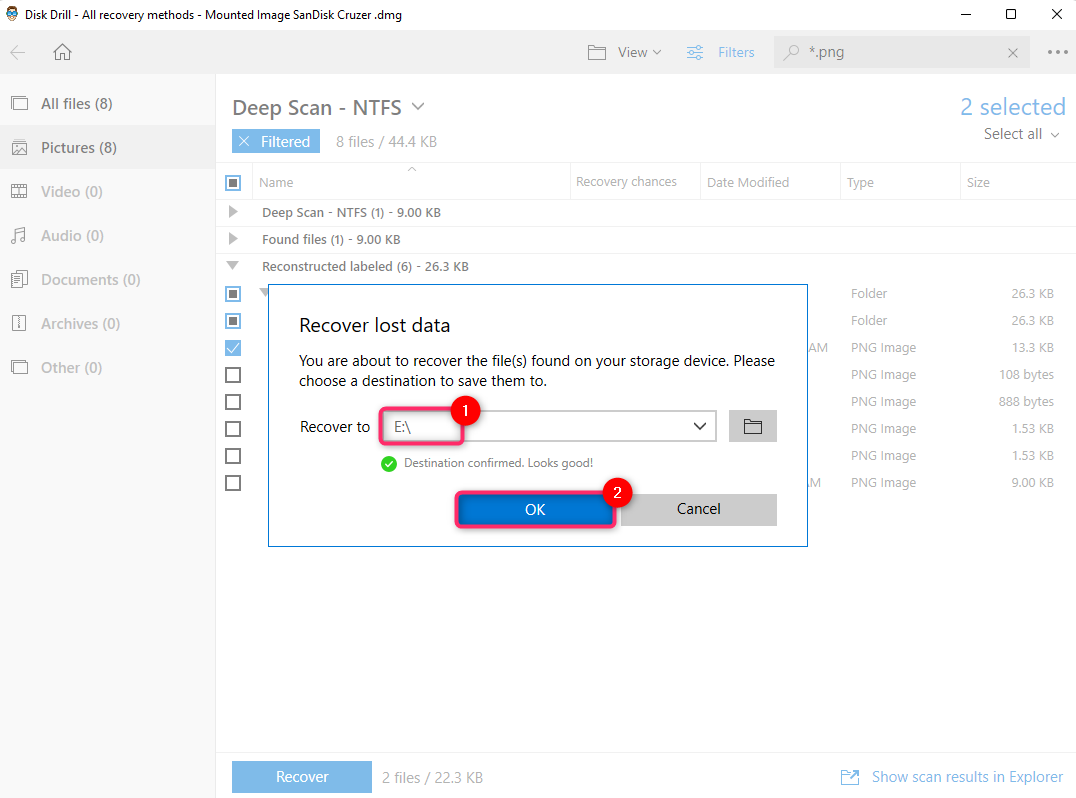 Option B:

SanDisk RescuePro®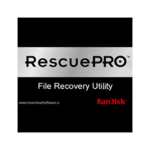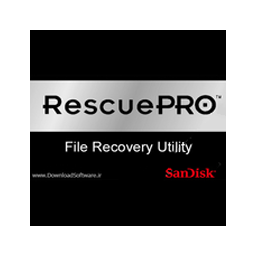 SanDisk RescuePro® and SanDisk RescuePro® Deluxe are SanDisk's proprietary photo recovery tools.
If you're looking for a free tool to recover files from your SD card, you'll need to look elsewhere. While there's a free trial, you'll need to pay for SanDisk RescuePro® once the trial expires.
Here's how to perform SanDisk photo recovery with RescuePro®:
Step 1. Download RescuePro®
Download RescuePro® and install it on your computer.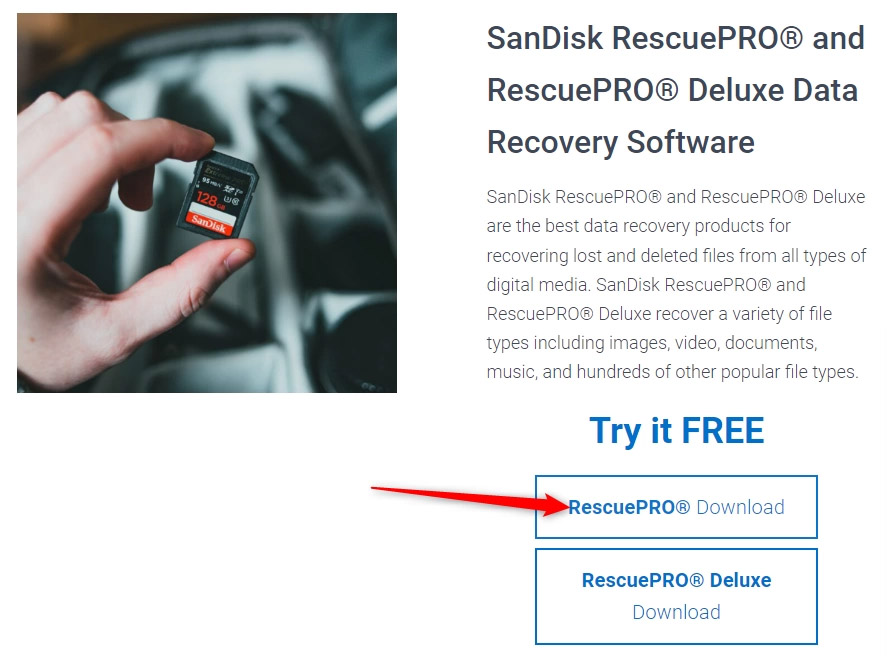 Step 2. Use the Recover Photos Option
Launch the app and select the Recover Photos option.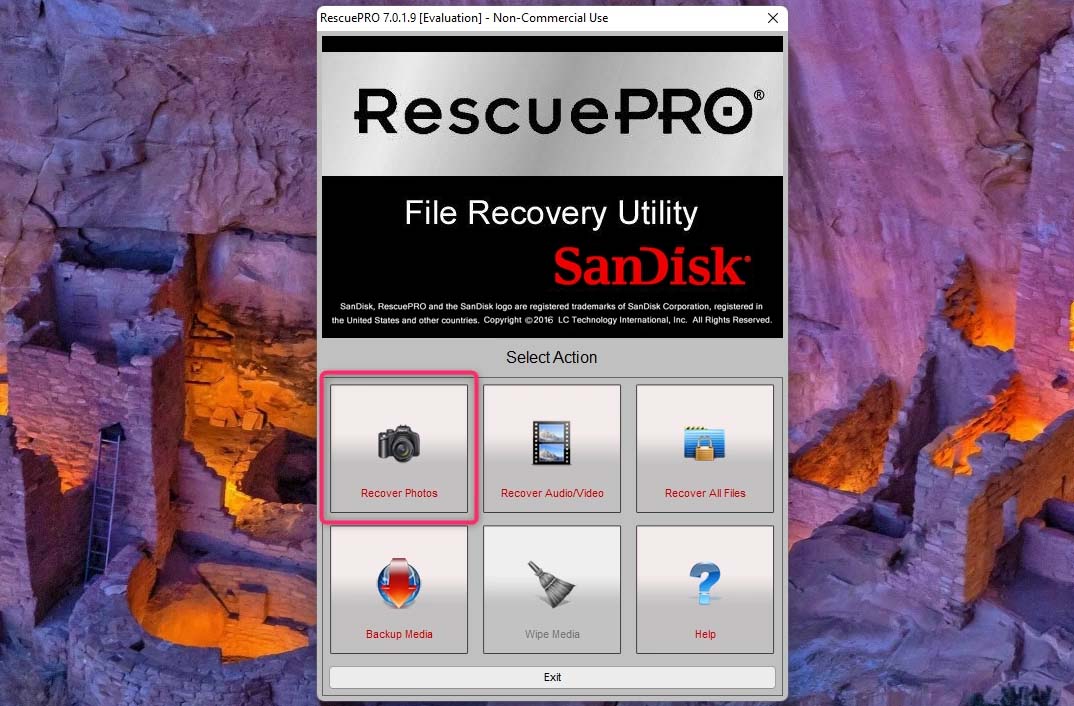 Select the device you want to scan and click Start.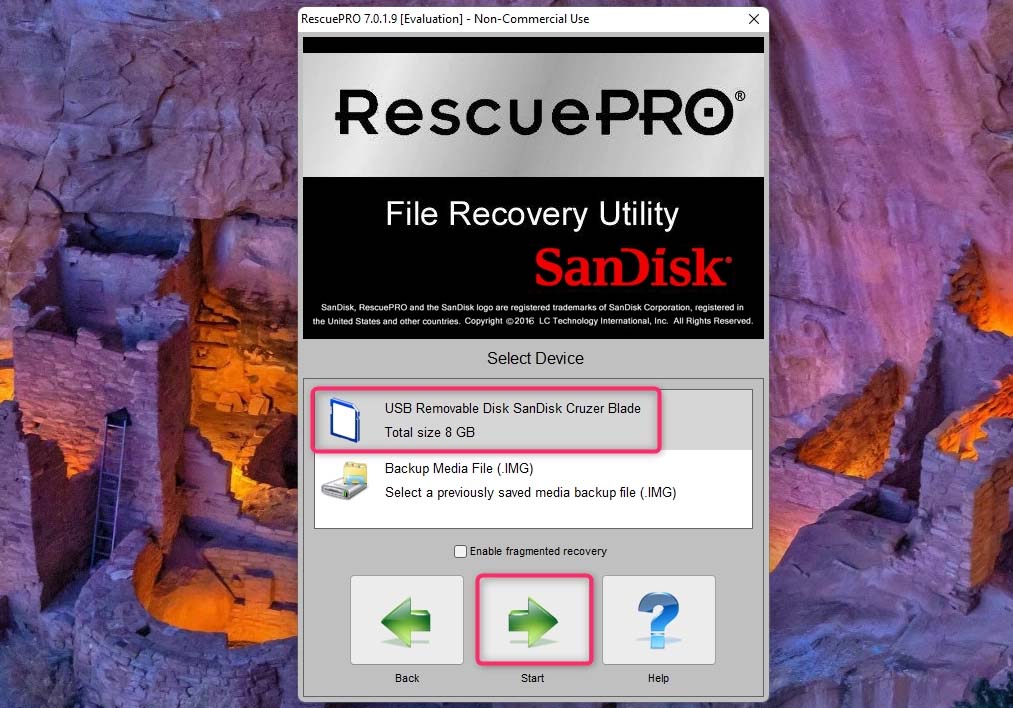 Step 3. Open the Recovery Location
Once the app has finished the process, you'll see the files it was able to find at the bottom of the interface. Unlike other tools, there's no recovery button here. You'll need to click on the Output Folder button at the top. Doing this will take you to the location where the app saved the recovered files.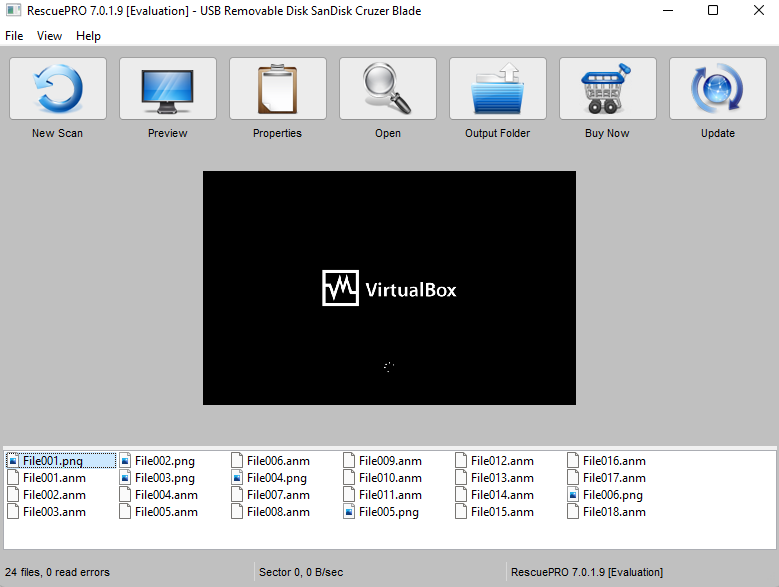 ---
How to Recover Photos from Damaged, Broken, or Non-Functional SanDisk SD Cards?
For a recovery tool to work, your card needs to be functional. If the card has become non-functional, there's no way for a recovery tool to read the data from it. In cases where the SanDisk SD card is broken or severely damaged, you'll need to send your card to a SD card data recovery service.
If you're not completely sure about your card being functional, there's a way to find out if a recovery tool will be able to scan your SD card. Put your card into the card reader and open the Disk Management console.
If you see the SanDisk SD card listed in there with the correct size, you'll be able to scan the card. Chances of recovery, though, still depend on the severity of the damage.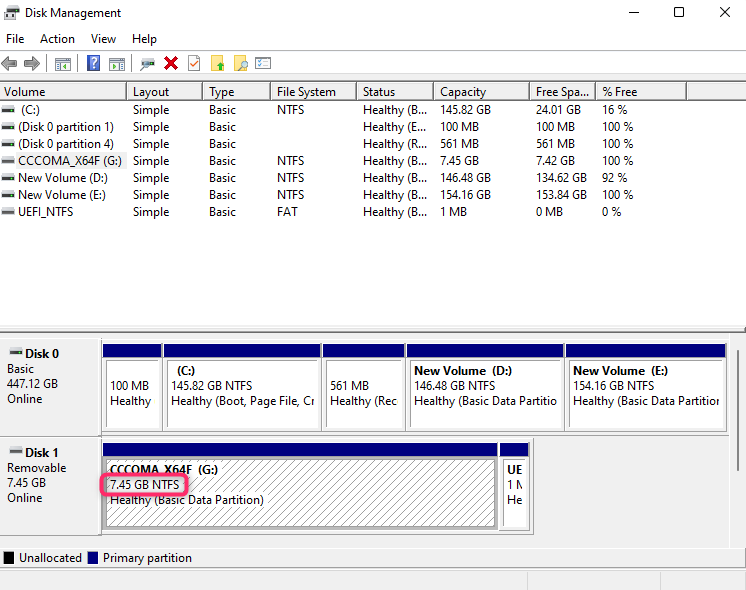 Note that you might be able to fix the problem in some cases with a CHKDSK command. Sometimes, the problem could be your card reader. If the reader isn't working, you won't see your SD card listed in the Disk Management console at all. Learn more about how to figure out if your SD card has become non-functional in our guide to recovering data from a dead SD card.
FAQs
How to Recover Photos from a SanDisk SD Card? Now You Know
Losing photos can make you anxious. Even more so if you're a professional photographer and the photos you lost belonged to a client. Fortunately, you can use a smart data recovery tool like Disk Drill to recover photos in a matter of minutes.
However, you should also consider using Disk Drill's Data Protection feature to avoid losing important files in the future. Always better to be safe than sorry.
Arjun is a freelance writer with experience writing about data recovery. On a normal day, Arjun spends his time helping people recover critical data from their Windows devices. He's also a tech ninja, codes HTML and CSS, and has received an honorary mention as the family's go-to tech help during get-togethers.
Andrey Vasilyev is an Editorial Advisor for Handy Recovery. Andrey is a software engineer expert with extensive expertise in data recovery, computer forensics, and data litigation. Andrey brings over 12 years of experience in software development, database administration, and hardware repair to the team.