If you're faced with data loss, choosing the right recovery software is paramount. DMDE is one such powerful data recovery tool that can recover files and directories from disks, even in complicated cases. But how does it perform when compared to the other best data recovery software?
In this DMDE review, we will provide an in-depth evaluation of the data recovery software, along with its features and flaws.
🗨️
TL;DR: DMDE is a comprehensive data recovery solution that can be used for advanced data recovery and disk management. It has a number of free features, some of which include a disk editor, a simple partition manager, a tool to create disk images and clones, and a RAID constructor.
Paid editions of DMDE support file and directory recovery without restriction, and the DMDE Professional Edition has additional features for recovering client data. DMDE supports a wide range of file systems and runs on Windows, Linux, macOS, and DOS.
Overall, DMDE is a great data recovery tool when used by an expert, but it is far from entry-level. The not-so-clear user interface adds to the software's complexity and restricts this software to those more tech-savvy. But if you know what you're doing, DMDE can prove to be a valuable tool for modifying your hard disks and recovering data from them.
👀
You may also want to check out our other software tests to find data recovery software that better fits your need. Don't forget to participate in the vote for the best alternative to DMDE below:
1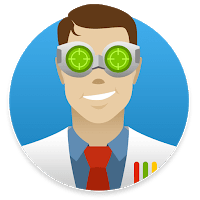 Disk Drill
Platform:

Windows, macOS
Distributed as:

Freemium
2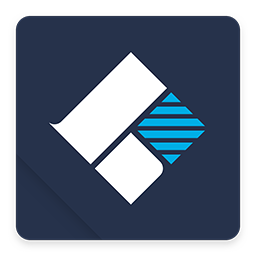 Recoverit
Platform:

Windows, macOS
Distributed as:

Freemium
3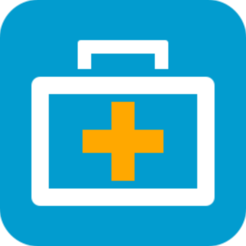 EaseUS Data Recovery Wizard
Platform:

Windows, macOS
Distributed as:

Freemium
How to Use DMDE
DMDE has both GUI and console versions available for download on most operating systems. For our DMDE file recovery guide, we will be using the 64-bit GUI version for Windows.
DMDE can be quite complex to use but don't worry, we'll provide a simple guide to get you started. Here's a step-by-step guide for recovering deleted files using DMDE:
Download the DMDE software from their website and install it as per instructions. You can find an installation and run guide here.
If you have an external hard drive, connect it to your system and start the application. DMDE offers you a Physical and Logical view of disks. Select Logical Disks and choose the device you want to recover data from.
Select the drive or partition and select "Full Scan" to scan it. You can also click on the three dots beside it to confine it to a single partition or scan the entire disk.
In the dialog box that opens, you can modify various scan parameters. Then proceed by clicking "Scan".
The scan will now start and may take a while, depending on the disk size. DMDE can recover lost files or even entire partitions and drives which have crashed and cannot be read by Windows.
 Once the scan is completed, select the drive you want and click "Load".
After clicking Load, you'll see all recovered data appear. Select the files or folders you want to recover by ticking them.
Now click Tools>Recover. Alternatively, you can press Ctrl+U on your keyboard to open the recovery dialog box. You can change recovery parameters, select a recovery folder, and then click "Ok".
Your recovered files will be sent to your desired folder. It is a good idea to select a different folder location than the one the files were recovered from.
Key Features of DMDE
DMDE has a host of different recovery tools and utilities that pertain to different areas of data recovery. Here are some of the main features that make it stand out:
🖥️ Multi-Operating System compatibility: DMDE runs on most operating systems, including Windows, macOS, Linux and DOS. Other than Windows 7/10/11, it is capable of functioning even on older operating systems such as Windows 98. And there's a separate version of DMDE that can be run from a flash drive or a CD. This is useful for computers that won't boot from the main HDD.
🔧 RAID constructor tool: DMDE can reconstruct broken RAID arrays and supports many RAID configurations. Its RAID constructor tool can construct a virtual RAID using individual disks or partitions and images when it is not possible by means of the hardware RAID or the operating system. It can also detect RAID layout automatically when some RAID parameters are unknown. This tool supports virtual RAID reconstruction supporting levels RAID-0, RAID-1, RAID-4, RAID-5, RAID-6, and can be used to automatically calculate RAID configurations.
📂 Extensive compatibility with various file systems: DMDe has support for a plethora of file systems, including NTFS, FAT12/16, FAT32, exFAT, Ext2/3/4, HFS+/HFSX, ReFS, and APFS, among others.
🚄 Fast scan and recovery speed: It offers fast scanning speeds and usually displays the file structure of recoverable files across all supported file systems, which makes data recovery faster and more efficient.
📖 Read Only mode for safety: The software has a global setting that puts all actions in read-only mode to prevent the user from damaging or corrupting the data source. This feature is very handy for preventing corruption and facilitating future recovery from corrupted disks.
💿 Disk Cloning: DMDE's Disk Cloning feature includes creating, writing images back to disk, cloning, and supporting the handling of I/O errors caused due to bad sectors on your HDD. Apart from disk image creation, the Disk Cloning tool also helps with reverse copying, restoring disk images, cloning entire disks, and making dumps.
💽 Partition Manager: DMDE features a simple partition manager that finds and restores accidentally removed partitions using information from boot sectors of different file systems ad their backup copies. This can be useful for analysis and error detection and for express search, diagnostics, and restoration of partitions.
💾 Disk Editor: This tool lets you see and modify disk objects, such as sectors, files, and other file system and disk structures. It also allows you to view, edit, and navigate through different disk structures using built-in and custom templates.
How Much Does DMDE Cost
Pricing of different data recovery software differs greatly; while some are completely free to use, others require purchasing a premium version to access all the features.
Thankfully, DMDE has a fully functioning free version that can be downloaded from their website. However, the free version has limited recovery capabilities and allows for a maximum of 4000 files to be recovered from a folder per run.
There are also various premium licenses depending on your use case. The professional license includes data recovery reports, read and log support, and advanced modes and tools for data recovery specialists. Here are all the Editions of DMDE on their website.
| | | |
| --- | --- | --- |
| Type of License | Number of OS supported | Price |
| DMDE Express (1-Month) | Single-OS | $7.00 |
| DMDE Express (1-Year) | Single-OS | $20.00 |
| DMDE Standard | Single-OS | $48.00 |
| DMDE Professional | Single-OS | $95.00 |
| DMDE Professional | Multi-OS | $133.00 |
The Multi-OS license allows you to run on different OS platforms among Windows, Linux, macOS, and DOS. With Single-OS, you cannot change the platform type once chosen. To run multiple instances simultaneously, you need multiple license copies, with discounts applied depending on the number of copies purchased.
FAQ
Verdict
DMDE is a powerful data recovery software that has an abundance of features and can help in dire situations. Its range of tools can help you modify and recover files, folders, and partitions on your HDD.
DMDE runs on Windows, macOS, Linux, and DOS and supports various file systems. However, with all its positive attributes, there is one main problem- its complex interface. Designed with professional use in mind, DMDE puts function over form. While this may help a professional data recovery specialist, it can be quite confusing for the average user who is attempting at-home data recovery.
Regardless, if you have the technical know-how and want to search, edit, and recover data on disks, DMDE is a great option.
Vihaan is a freelance content writer with over two years of experience in creating original content across a multitude of niches such as tech, infotainment, lifestyle, and media. He is also deeply interested in the field of data recovery and has been studying it extensively for some time now. Vihaan is passionate about sharing his knowledge and insights on the topic and hopes to contribute to the community of professionals working in data recovery.
Andrey Vasilyev is an Editorial Advisor for Handy Recovery. Andrey is a software engineer expert with extensive expertise in data recovery, computer forensics, and data litigation. Andrey brings over 12 years of experience in software development, database administration, and hardware repair to the team.