Nearly every Windows user has experienced the panic that ensues after accidentally deleting something important. This is instantly done via a Shift + Delete function – a shortcut that's as powerful as it's frustrating when used by mistake. And it can be even more devastating if you believe that this change is permanent. Luckily, it's possible to undo the Shift-Delete command and get all of your files back. Even better, there are numerous solutions to this problem, all of which will be covered in this article.
⚠️
Note: to have the best chances of recovery, you should act quickly. Otherwise, your data can easily get overwritten. We highly recommend that you don't use the problematic drive, or even your computer before you finish reading this article.
Shift Delete Recovery Basics
Before we get to the main part of the article, let's answer a few vital questions.
What Does a Shift + Delete Function Do?
We all know that simply hitting Delete on your keyboard will move files to the Recycle Bin. Shift + Delete combination is used to bypass it and permanently delete any given file.
How Is Shift Delete File Recovery Possible?
Using this shortcut will notify Windows that the storage space previously used by the file has become available for use. This is done by making changes to the file table, and not the actual files. Therefore, your data is still not overwritten and you have the time to save it even if you've emptied your Recycle Bin.
Now, the question is: "Which way do I want to go about it?".
3 Best Methods to Recover Shift Deleted Files
With these 3 proven techniques, you may just be able to recover your shift-deleted files from their digital grave.
Method 1:

Use Data Recovery Software

Downloading a recovery app is one of the best ways (and sometimes the only one) to ensure you get your files back. Such apps are usually quick and straightforward to use, so they can save you time and nerves. Data recovery software is also an easy choice for those who do not have a backup of data that has been shift deleted.

👀

Our editorial team primarily uses Disk Drill, as it's intuitive, affordable, and has a great success rate. If you would like to try something different, then keep on reading for another recommendation.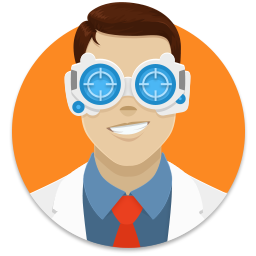 First, we have freemium recovery software from CleverFiles. Disk Drill entered the market in 2010 and soon earned a reputation as a reliable app for data recovery. It works on a wide variety of storage devices and is able to retrieve hundreds of file formats. The app offers a free trial in which you can restore up to 500 MB of data. This way, you can test the software without any commitment.
To recover Shift deleted files with Disk Drill, follow these simple steps:
Download and install Disk Drill.
Launch the app and choose the storage device from which you wish to restore shift deleted files.
Click the Search for lost data button located in the bottom right corner.
Wait until the app is done scanning your storage device and browse trough the results.
Pick the files that you wish to retrieve and click on the Recover button.

👀

Note: For easier search, you can filter the files by date and file size. The preview function can also be useful, as it shows you which files you are about to recover.
🔗
As you can see, Disk Drill offers a quick and easy way of recovering shift deleted files. It's worth mentioning that the app also comes with additional tools such as S.M.A.R.T disk monitoring, which lets you check your hard drive's health. Tools like this one are useful in day-to-day life because they help prevent data loss from occurring in the first place. For more information, you can take a look at our in-depth review of the app right here.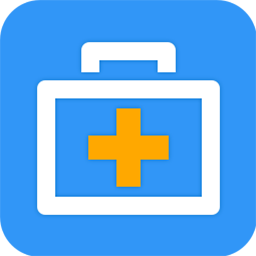 Alternatively, we have another critically acclaimed recovery software. Since 2004, EaseUS specializes in recovering files lost due to system crashes, malware attacks, accidental deletion, and many other scenarios.
The app itself is user-friendly, with support for 500+ file formats. There's also a free trial that lets you see which files you will be able to restore.
To start recovering shift deleted files with EaseUs Data Recovery, all you need to do is…
Get a free trial of EaseUS Recovery Wizard.
Pick the storage device that was the last location of your accidentally deleted file and click Scan.
Wait as the app analyzes your drive for lost data.
Select the files that you wish to retrieve and click Recover. Before you can proceed, you will have to get the full version of the product.
All in all, EaseUS offers another reliable solution for recovering shift deleted files on Windows 10/11. Unfortunately, you will have to purchase a full version before you are able to restore anything. This can get pricey, considering that the monthly subscription starts at $69.95.
Method 2:

Recover Shift Deleted Files Via Windows Backup

Lost folders can still be restored if you don't wish to use recovery software. One way to do this is with Windows Backup and Restore function.

Here are the steps that you need to take.
Right-click on Start and select Search.
Type in Control Panel.
Go to System Security > Backup and Restore (Windows 7).
Hit the Restore my files button in the bottom right corner. Here you can also browse for more backups if they are available.
Select Browse for folders to see which files can be restored to their previous condition.
Click on the folder that you wish to restore and select Add folder.
Hit Next and locate where you wish to recover your files.
Click Restore to undo shift delete.
⚠️
Note: Backup and Restore will only work if you've created a manual backup or previously configured it to update your files automatically.
✅
Pro tip: Files can even be restored from the backup made on another PC. To do this, go to step 4 and click on "Select another backup to restore files from".
Method 3:

Check File History to Undo Shift Delete

Windows 10/11 comes with another convenient tool named File History. While the previous method is used for creating bigger backups, File History is tasked with copying all of the files located in the Music, Photos, Videos, and Documents folders. It does so every hour, so you can easily browse through many previous iterations and restore the ones you like.

File History is easy to set up. All you have to do to activate it is…
Visit Settings > Update & Security > Backup.
Click Add a Drive and make sure that the Automatically back up my files function is turned On.
File History will make an updated copy of your files every hour.
👀
Note: If you wish to have more freedom, go to "More options". Here, you can remove and add specific folders, choose how often you wish to back up your files, and more.
If you are lucky enough to have File History set up in advance, this is how you can restore shift deleted files:
Click on the Quick Access icon located in your toolbar.
Open the folder which contained your lost files. In the Home tab, click on the History icon to open up File History.
Here, you can choose to restore the whole folder or one file. To recover all of the files in the folder, simply click on the green icon at the bottom. If you wish to get a single file, first you'll have to open it inside the File History. Now, browse through different versions of your shift deleted file by clicking on the arrows at the bottom of the screen. The newest version will be all the way to the right. Once you find the version that you wish to retrieve, click on the restore button.
The file you've chosen to recover will be recovered back to its original location.
Should I Contact a Professional Data Recovery Service for Shift Delete Data Recovery?
If you aren't tech-savvy, you might consider taking your computer to professionals. However, you should keep in mind that this route has some risks.
To start, this can cost you a lot of money. Recovery services are only getting more expensive each year. While rates will vary depending on where you live, here are the average fees. There is also no guarantee that your files will be successfully recovered. Lastly, your privacy may be at risk, since nothing is stopping an employee from snooping through your personal data.
⚠️
This is why we would recommend it only as a last resort, especially considering that recovering shift deleted files is fairly straightforward. If you do decide to do this, why not take a look at our list of the best affordable recovery services?
FAQ
Parting Words
As you can see, in most cases it's easy to undo shift delete. Since this is a fairly common problem, there are many ways to recover permanently deleted folders and files. Using the recovery software we previously mentioned can save you a lot of time and money.
Marko Medakovic carved out his path as a Freelance writer by writing premium articles on the tech and gaming industry. He has written extensively on the topics of data recovery and macOS security. Marko is driven by a desire to spread his knowledge clearly and concisely, so that everyone can benefit from it.
Andrey Vasilyev is an Editorial Advisor for Handy Recovery. Andrey is a software engineer expert with extensive expertise in data recovery, computer forensics, and data litigation. Andrey brings over 12 years of experience in software development, database administration, and hardware repair to the team.