SD cards are widely used in digital cameras, digital devices, and computers as a convenient method of providing additional storage capacity. They offer users a compact and portable means of storing and sharing much more data than that provided by the onboard capabilities of their devices. As with all storage media, there is always the chance that data loss can occur, and very often the reason for data loss (or inability to access data) is the corruption of your memory card.
Jump to:
SD and MicroSD cards can become corrupted for a variety of reasons which makes it impossible to access the data stored on the card. As one can imagine, this can be extremely distressing, especially if the card contained photos or videos of a once-in-a-lifetime event like a wedding or birthday party. Fortunately, there are multiple methods that you can use to attempt a corrupted SD card recovery. We will show you how to get your valuable data back from a corrupted SD card.
Maybe you have had a situation similar to that described by this user:

So I just came back from a shoot, put my SD card in my card reader, and copied the files from the card to my computer. At least I tried to, but after the first image Windows reported an error message that the connected media was not formatted in a recognizable file system.
This kind of scenario can result in immediate panic as you think about all the irreplaceable memories tied up in the photos on that card. Take a deep breath and try to relax. We are going to help you get through this and, hopefully, get all your files successfully recovered.
⚠️
IMPORTANT: The first part of this article describes the causes of SD card corruption and the methods for fixing it. If you're reading this article because you want to recover lost data from a corrupted SD card, feel free to jump to this section.

How to Detect That Your SD Card is Corrupted
There are multiple signs that an SD card is becoming corrupted. Learning what they are can help minimize data loss and alert you to the fact that you may need to recover from a corrupted SD card. If you notice these issues, it's a good idea to get your data off the card and address the corruption before further damage occurs.
| | |
| --- | --- |
| 🤔 Missing files | A common sign that an SD card is becoming corrupted is when files are suddenly disappeared from the device. When you go to review the pictures you took yesterday and some of them are not there, you may be experiencing card corruption. |
| ⛔ Strange error messages | Unexplained error messages such as "Access denied" or "Card not formatted" when trying to view the card are signals that it is corrupted. |
| ⚠️ Card not recognized | If your card is not recognized by your operating system, it can be due to the corruption of the storage media. |
| ⚙️ Device malfunction | A corrupted SD card can cause the device to which it is attached to malfunction. This can manifest itself in a black screen on your digital camera or an "SD Card error" message on your GoPro when you try to access the storage device. |
| ❓ Unknown files | Another sign that your card is corrupted is the appearance of unknown files. This can be due to a virus attack that logically damages your card. |
| 📭 SD card appears empty | A card that displays as empty (blank) on your device when you know there is data on it can be a sign that it is corrupted. |
| 🔃 Read and write failures | If you are having trouble reading or writing to a card it can be due to it becoming corrupted. |
Best Methods to Fix Corrupted/Damaged SD Cards
Multiple techniques can be used to attempt to repair a damaged or corrupted SD card. Here are some of the most commonly used methods you can try.
Method 1:

Try a Different Card Reader

Perhaps the issue is not with the card but the reader. Make sure it's actually the card before trying to recover data from it.
Method 2:

Make Sure Hidden Files Are Displayed by Your Operating System

You may have to modify viewing settings to allow all files on your SD card to be viewed. Here's how.
Windows 10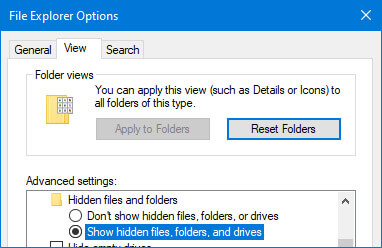 In the search box on the taskbar, type folder, and then select Show hidden files and folders from the search results.
Under Advanced settings, select Show hidden files, folders, and drives, and then select OK.
Mac

In Finder, open the Macintosh HD folder.
Press Command+Shift+Dot.
Hidden files will now be visible.
Method 3:

Assign a Drive Letter to the Device to See if It Fixes the Problem

If your Windows operating system does not recognize the card, you can try this easy fix. Drive letters are not relevant on Mac systems.
Windows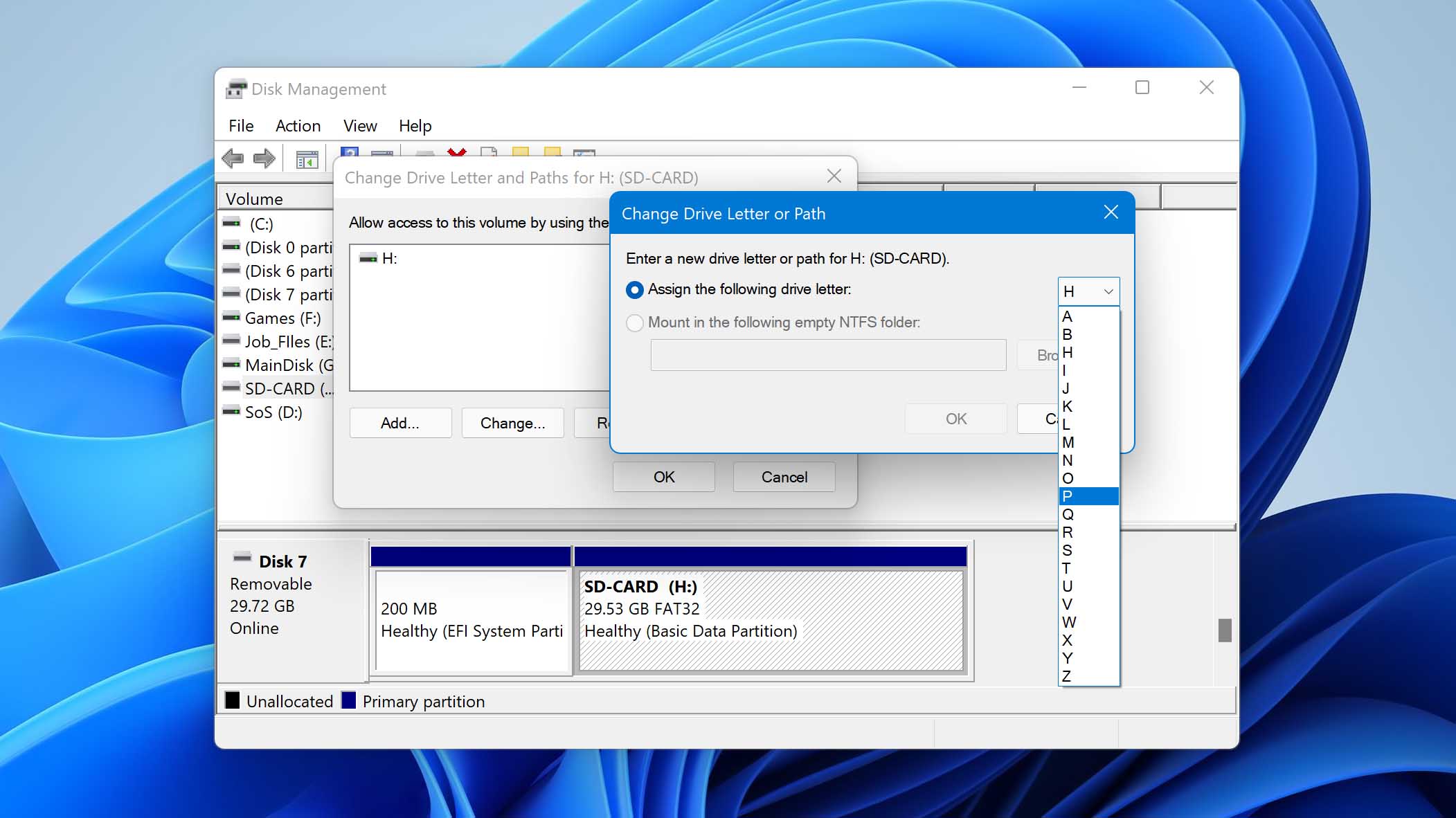 Open Disk Management.
Right-click the volume for which you want to change or add a drive letter, and then select Change Drive Letter and Paths.
Choose Add or Change depending on which you want to perform on the SD card.
Specify the new drive letter and press OK.
Method 4:

Use Operating System Utilities Such as CHKDSK on Windows or Disk Utility on Mac to Repair the SD Card

Caution should be taken when performing a repair, as there is the potential for data loss as the OS prepares the media for use. You might want to use recovery software to rescue the data before performing a repair on the card.
Windows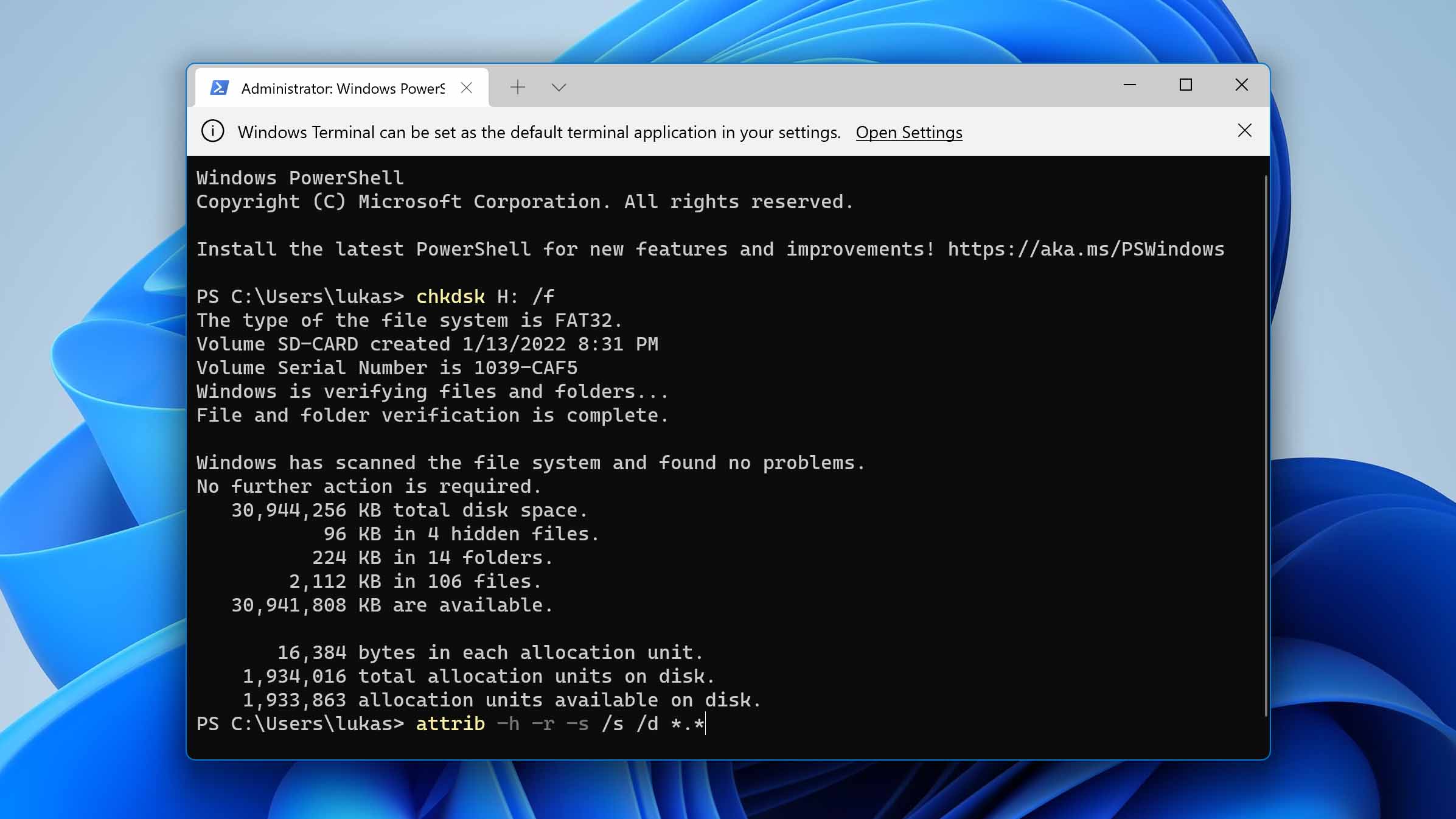 Open a Command Prompt on your Windows machine.
Type chkdsk 'drive letter' /f and press Enter.
Press Y until the command line reappears.
Type the drive letter and hit Enter.
Enter this command: drive letter: attrib –h –r –s /s /d *.*.
Mac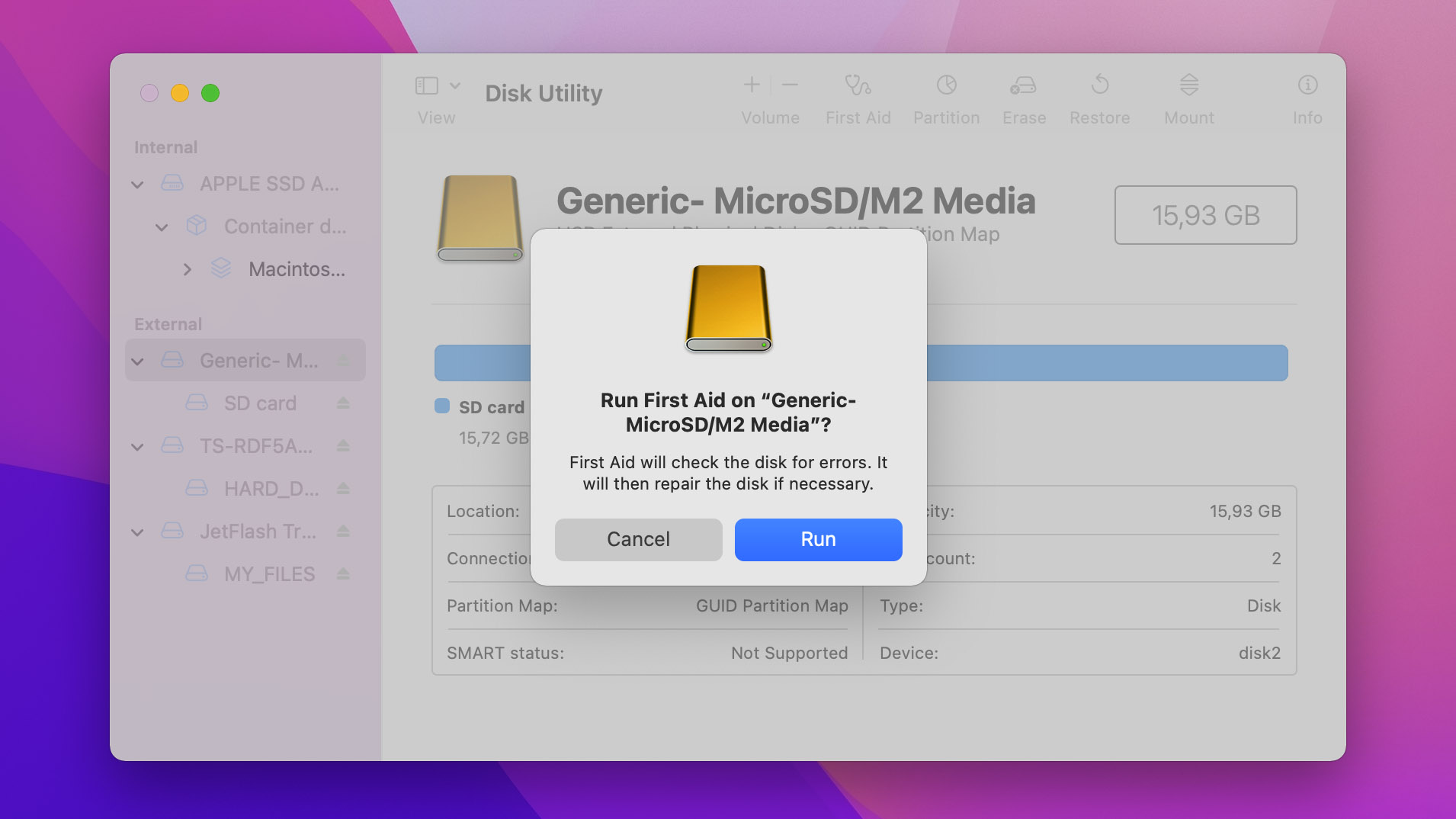 Insert the SD card into the Mac.
Navigate to the Utilities folder.
Double-click the Disk Utility program.
Click once on the SD card's icon.
Click the First Aid tab.
Click Repair Disk. at the bottom-right corner of the main screen.
Wait for the progress bar to be full.
Method 5:

Reinstall the Drivers for the Devices That Are Not Working Correctly to See if It Fixes the Problem

It's certainly worth a try if you cannot access your data.
Windows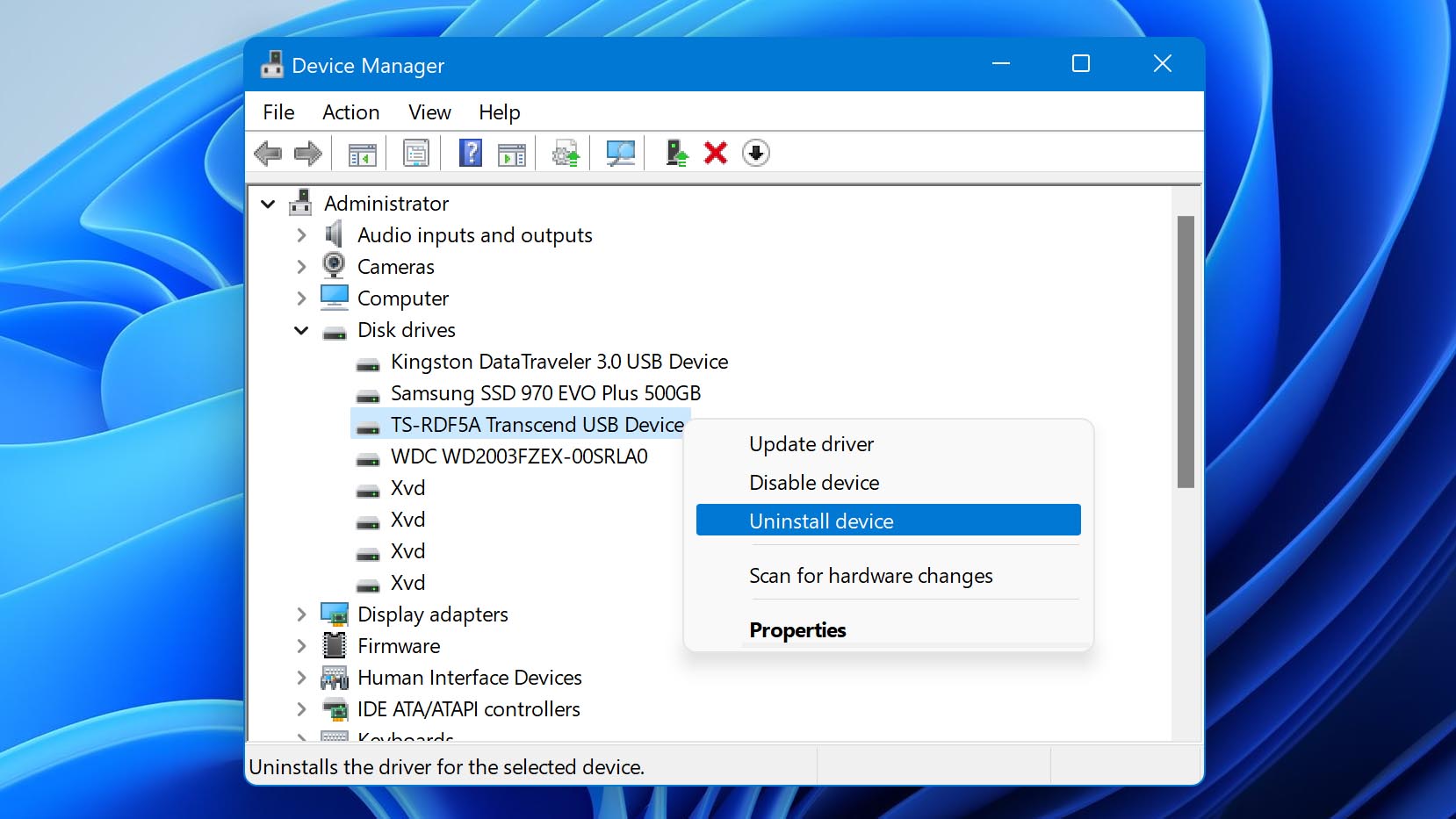 Right-click on My Computer and click the Manage option.
Click Device Manager.
Double-click Disk Drives from the list.
Right-click on your SD card in the menu.
Click Uninstall and then OK.
Disconnect your SD card before restarting the computer.
Once the computer reboots, connect the SD card again.
Mac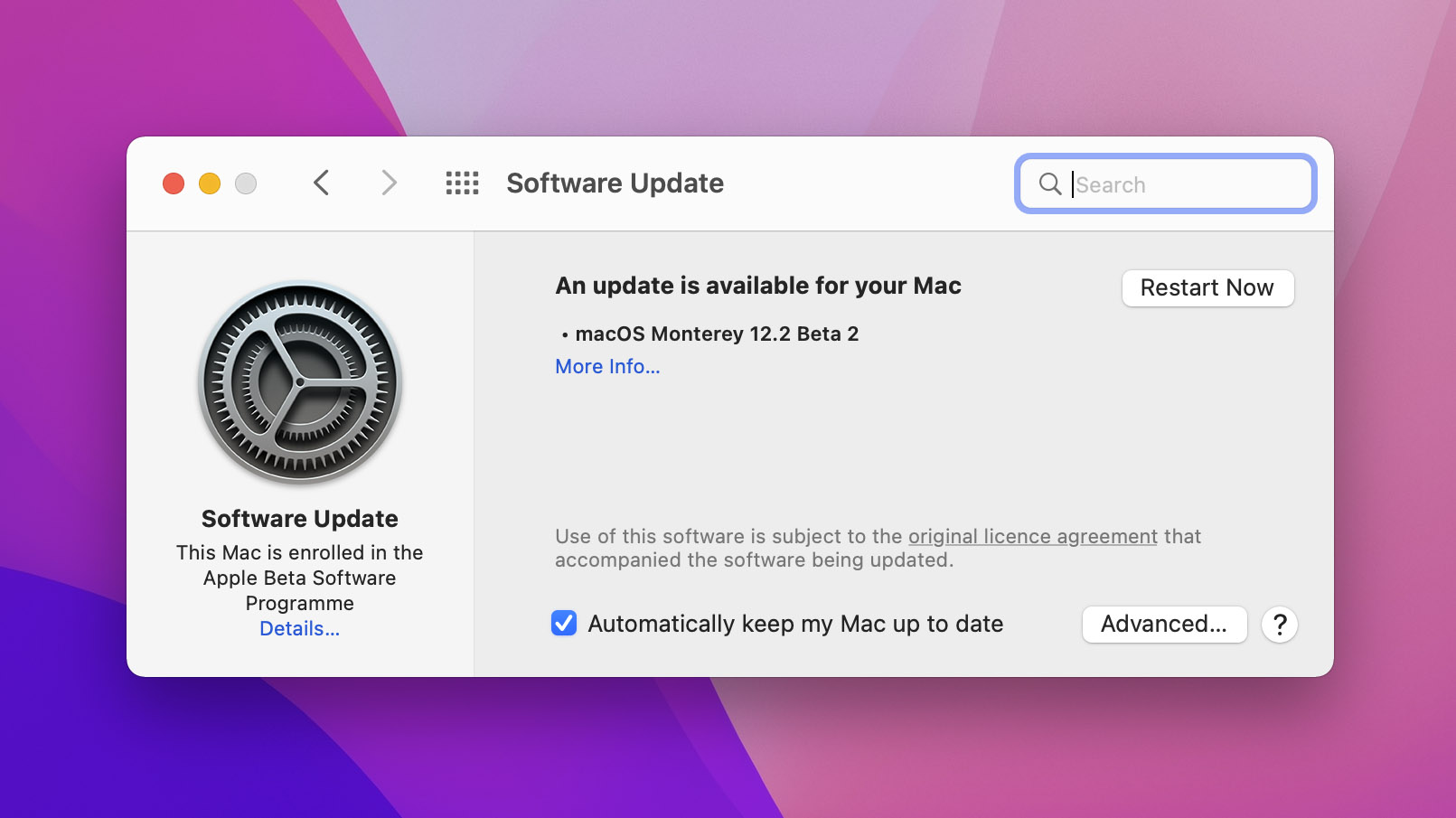 Go to Apple menu and select System Preferences.
Click Software Update.
Check for any available updates for your system and applications.
Method 6:

Format the SD Card to Make It Useable Again After It Has Been Corrupted

This will delete all of the data residing on the device and should only be done when other methods have been exhausted. Try using recovery software to retrieve the data before formatting your card. Use the appropriate steps for your operating system.
Windows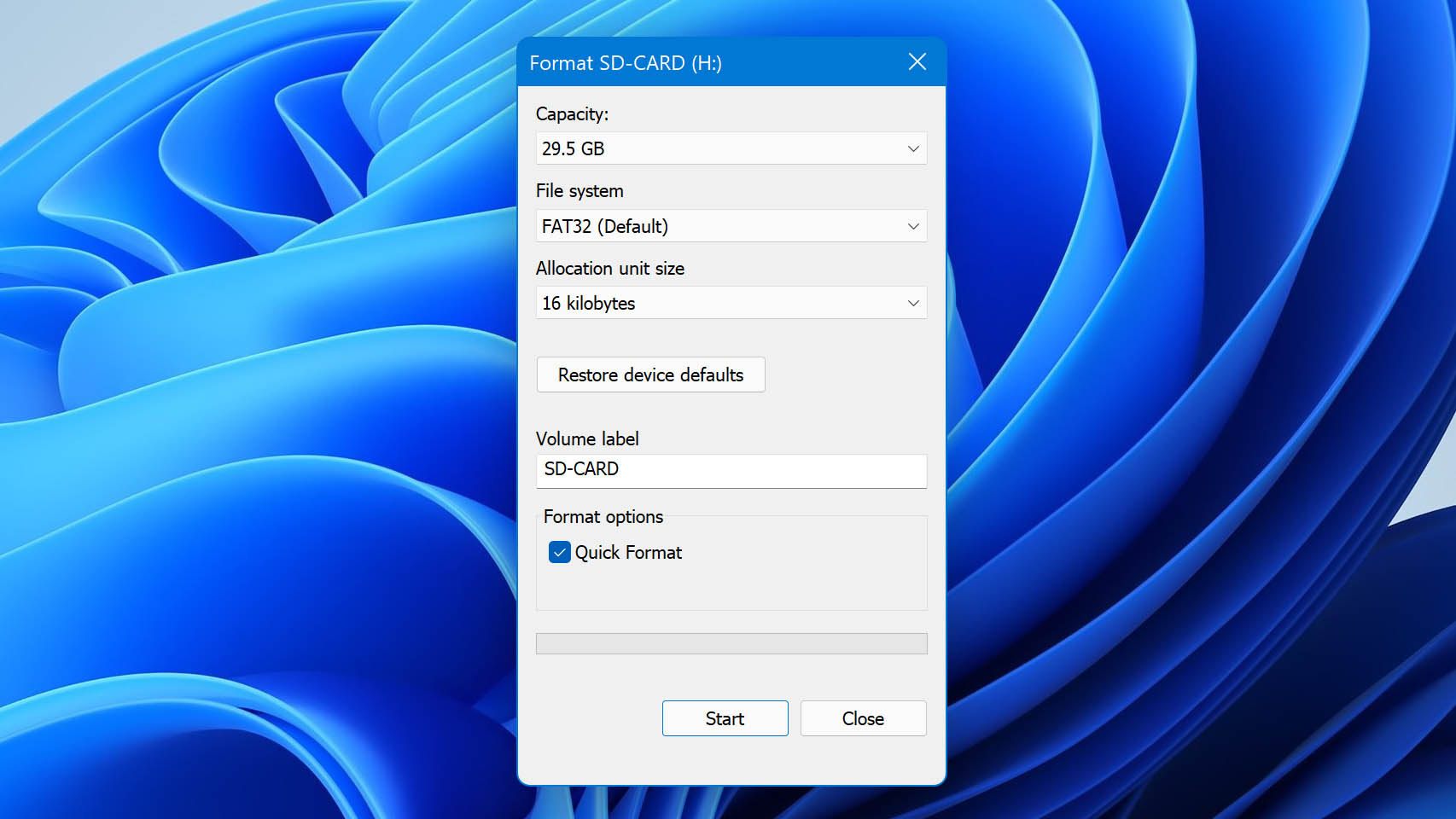 Connect the SD card to your computer.
Open Windows Explorer.
Right-click on the SD card and select Format.
Choose the filesystem you want to use for formatting the card.
Click Start to format the storage device.
Mac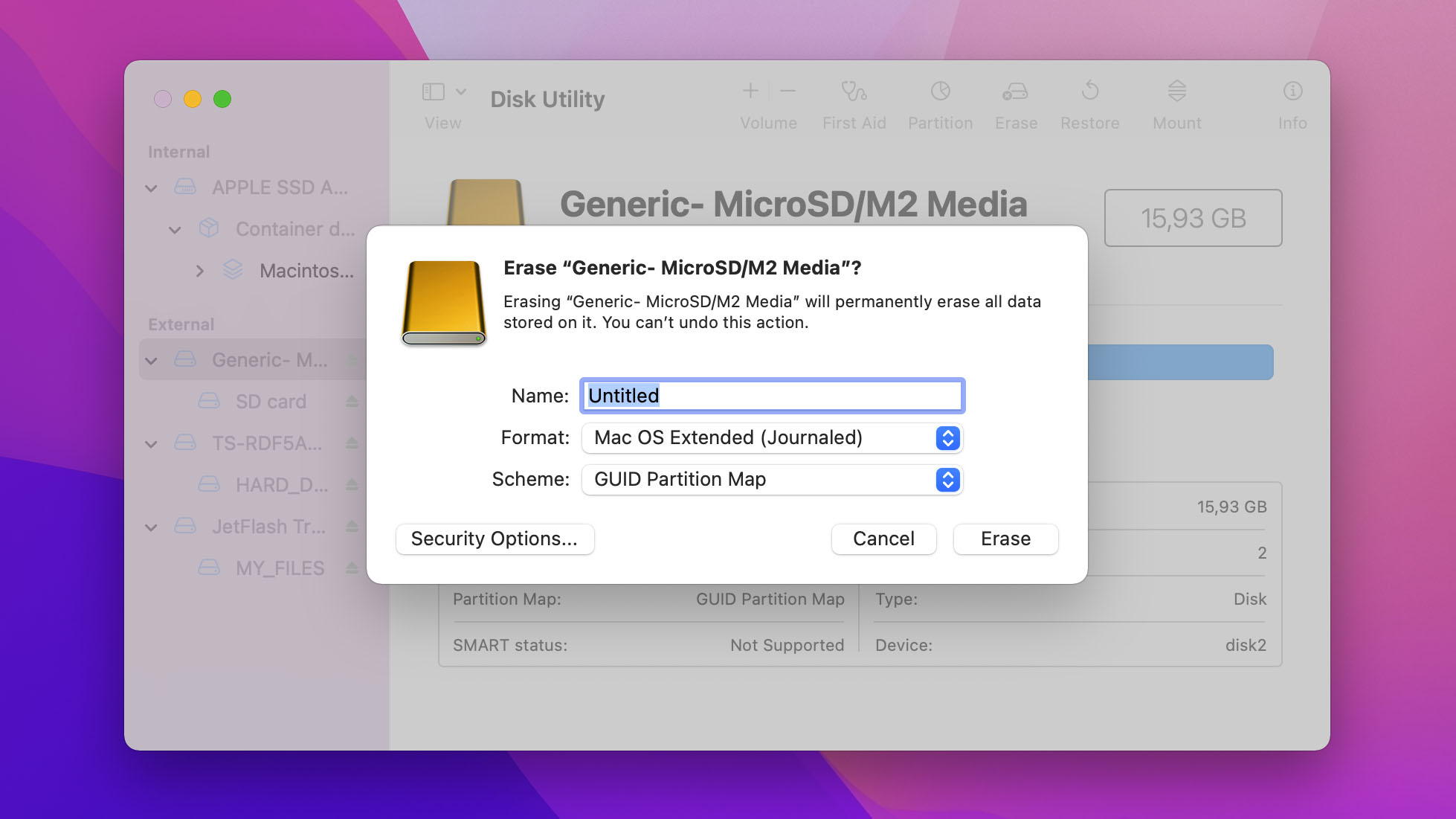 Insert the SD card into the Mac.
Navigate to the Utilities folder.
Double-click the Disk Utility program.
Click once on the SD card's icon.
Click the Erase tab.
Supply the requested name format and scheme information.
Click Erase to perform the format.
Method 7:

Use Data Recovery Software

The most reliable method of recovering data from a corrupt SD card is with data recovery software. It scans the device for recoverable data and lets you save it to a new and safe location.
---
How to Recover Data From a Corrupted Memory Card Using SD Card Recovery Software
A reliable way to recover files from a corrupted SD card or any other disk-based data storage device is with SD card data recovery software. In cases where important data is stored on the card and a quick fix doesn't work, you may want to recover with software before trying more destructive methods such as formatting the card.
There are free and freemium solutions available for this purpose and we are going to look at two of them.
Option A: Disk Drill
✅
Disk Drill is a freemium data recovery application that offers a user-friendly method of recovering lost data from any disk-based storage device. The tool is available for Windows and Mac systems and uses a slightly different interface for each platform. Here are the simple steps you use to recover data using Disk Drill.
Download and install the version of Disk Drill for your operating system. Install it on your computer's main hard disk since you are recovering data from an external device.
Connect the SD card to the computer either with its built-in reader or an external device. You can try to connect the camera or mobile device or use an additional card reader.
Launch Disk Drill and choose the corrupted memory card from the app's disk list.
Click the Recover button on Mac or the Search for lost data button on Windows systems. This starts the tool's scanning algorithms which will find any recoverable data on the SD card.
Disk Drill presents a list of files that can be recovered. You can preview the files and select which one you want to have recovered.
Select the files for recovery and specify a new storage location for the recovered data. Don't save them to the SD card, as this can cause further file corruption or overwrite data before it can be retrieved.
Click the Recover button to perform the recovery. Your selected files will be recovered to the designated storage location.
Option B: PhotoRec
⚠️
Now compare this method, which allows the user to recover with a few clicks, to the process required with a free tool like PhotoRec. The first thing you will notice is that PhotoRec does not have a user-friendly interface. To use the tool you need to be prepared to engage with the command line and need to know a little bit about data recovery techniques. Here are the steps you will have to perform to recover with PhotoRec.
Download, install, and launch PhotoRec.
Start the app on your operating system using administrator-level credentials.
Use the command-line navigation to select the storage device for recovery.
Select the partition that will be recovered.
Supply parameters to control the application's settings.
Select the type of files to be recovered.
Choose the filesystem type.
Select a location for the storage of recovered files.
Perform the recovery. Files will be generically named and you will have to preview them and rename them as you see fit.
🗨️
Using free software often involves tradeoffs in functionality and ease-of-use. Disk Drill is a far superior recovery platform that minimizes complexity while delivering enhanced results. It is not the time to try and save a few dollars when valuable data is at risk. It's in your best interest to use a reliable data recovery tool.
DIY Corrupted SD Card Data Recovery Basics
Data recovery software can get back your valuable information no matter what type of files have been deleted. Software can recover your:
👀
The data that can be recovered from a corrupted SD card is dependent on how the card has been used since the corruption occurred. Data that is deleted from storage devices is usually still physically present on the media until the space it occupied is used to save new information. This means that continuing to use an SD card after you suspect it has suffered corruption risks overwriting the files you want to recover.
Your best chance of a successful recovery is to stop using the card as soon as you discover it is having problems. It's good practice to have an extra card or two with you when taking photos or videos so you can handle this kind of situation. Don't risk everything on the card by trying to get in a few more shots when you know the device has issues.
Specifics of the Data Recovery Process on Different Types of Devices
Some recovery methods are specific to certain types of electronic devices. Here are some tips for attempting data recovery from a variety of devices that use SD cards for storage.
📱 Mobile phones and devices – Users of Samsung Android phones, iPhones, or tablets can try to recover lost data from within the apps that created the files. There are often "Recently Deleted" folders that temporarily hold deleted data so it can easily be restored.
📷 Digital cameras – Most digital cameras from manufacturers like Sony, Canon and Nikon have onboard storage that may temporarily store deleted photos. If you act quickly, you can often undo a file deletion by using this device feature.
💻 Laptop computers – You may be able to recover a deleted file from an SD card that was connected to your laptop by searching the Mac Trash Can or Windows Recycle Bin. Deleted files are temporarily stored in these locations to make them available for a quick and easy recovery.
⚠️
If these methods don't work, you can recover data from a corrupted SD card with data recovery software.
Other SD Card-Related Problems
The problem of card corruption is often a case of a logical issue with the filesystem used on the device. There are, however, several other problems that may affect your ability to use an SD card that are unrelated to the card itself. Some of them are:
Problems with the card reader – The issue may be a faulty internal or external card reader. Try using the card with a different reader to narrow down the cause of the problem.
Bad USB port – The port you connect an external reader to can be at fault. Try a different USB port if one is available or connect to another computer if necessary. In this way, you can determine if it is the SD card that is the problem.
Damaged SD cards – A damaged card will often exhibit the same issues as a corrupt one. Inspect the card for physical damage such as bent or dusty connectors. In cases of severe damage, you may need a memory card recovery service to salvage the data.
A Minute of Theory: What is SD Card Corruption Actually?
❗️
SD card corruption is the term used to describe various problems that affect the logical representation of data on the device. The corruption makes it impossible to view or access the data on the card. Your operating system cannot recognize the files and folders on the disk though they may still be intact.
Corruption can be caused by human error, virus infection, and other forms of misuse. If you are careful with your cards, you can minimize the chance that your cards will become corrupted.

How to Avoid SD Card Corruption in the Future
Here are some tips to help you keep the data on your SD cards safe. Follow them to minimize the risks of your memory cards becoming corrupted.
Use high-quality SD cards – Reliable market leaders like Kingston, Samsung, Lexar, Toshiba, PNY or Panasonic manufacture their SD cards to strict quality standards. Using these cards as opposed to inexpensive alternatives will result in less memory card corruption.
Avoid viruses and malware – Running an effective antivirus package is imperative for all computer users. SD cards are often shared and used in different devices that may not be fully protected from malware infection. Only allow your cards to be used inserted into devices or computers that you are sure are clear of viruses to minimize the chances of your card catching one.
Take care during data transfer – Don't remove an SD card from a device or card reader while it is reading or writing data. Incomplete data transfers resulting from cards being removed from the device prematurely can lead to file corruption.
Keep cards safe – Preventing physical damage by storing cards in protective cases is a good practice to follow. You should also keep the cards away from extremes of heat or moisture, as these factors can damage the storage media.
👀
Did you know? Many fake memory cards are sold under the names of reliable manufacturers. These can cause problems by becoming corrupted more easily or experiencing degraded performance. You may purchase an online card expecting a certain read/write speed or capacity and be sadly surprised by the performance the card provides. You can often identify counterfeit SD cards by inaccuracies in the labeling on the card. They may indicate the card was manufactured by a corporation that does not even make SD cards. Be careful when choosing your SD cards.
FAQ
Robert Agar is the Content Writer & Managing Editor for Handy Recovery. Robert brings over 30 years of experience in data storage, security, compliance, backup, and recovery to the HandyRecovery team. Several years ago, he turned his attention from hands-on technical roles to develop a career as a freelance writer concentrating on technology and its impact on society. Areas of focus include the cloud, data recovery, artificial intelligence, and industrial automation.
Andrey Vasilyev is an Editorial Advisor for Handy Recovery. Andrey is a software engineer expert with extensive expertise in data recovery, computer forensics, and data litigation. Andrey brings over 12 years of experience in software development, database administration, and hardware repair to the team.