Kingston is amongst the world's most popular and reliable SD card manufacturers. However, this doesn't mean that Kingston SD cards are immune to failure or other data loss scenarios, such as accidental deletion. The process for Kingston SD card recovery involves a series of steps, described in detail in the sections below.
Is There a Way to Recover Files From a Kingston Memory Card?
🗨️
It's absolutely possible to recover data from a Kingston SD card (memory card). However, the extent and chances of data recovery depend on the reason for data loss, as well as the physical state of the memory card.
A few possible data loss scenarios in a memory card include:
😱 Accidental Deletion: Sometimes, users may permanently delete important files by mistake. This is usually done using the Shift + Delete shortcut, which doesn't move deleted files to the Recycle Bin. Luckily, you can easily recover these disappeared files, using third-party programs, provided no additional data was written to the Kingston SD card.
🧹 Formatted: Broadly, an SD card can either be quick formatted or fully formatted. In case of the latter, data recovery is nigh impossible, at least when using DIY recovery techniques. However, data removed during a Quick Format can be recovered if no additional data was written to the memory card after formatting. Here is an in-depth guide on how to recover deleted files from a formatted SD card.
⚠️ Corrupted: A Kingston SD card can become corrupted due to a volley of reasons. Some of them include—a malware attack, file system corruption, and corruption due to improper handling of the SD card (such as removing the memory card while an operation is in progress.) You can recover deleted data from a corrupted SD card by first fixing the corruption by formatting it, or employing other methods, then scanning the memory card for lost data. If the SD card is severely corrupted, your only hope is a professional data recovery service.
💀 Damaged: Physically damaged SD cards should not be fixed at home. It's recommended you contact a professional data recovery service. Since an SD card doesn't have any moving parts, it rarely gets physically damaged.
How to Recover Data From a Kingston SD Card
DIY Kingston memory card recovery is not as complex as it may seem. All thanks to third-party data recovery programs, that can help you retrieve all your data at a nominal cost.
⚠️
Before you begin recovering data from a corrupted Kingston SD card, read through the following data recovery tips:
Avoid writing new data to the affected SD card. The new data will overwrite the previous data and make recovering it impossible.
Try to use the best data recovery method, first. Consecutive attempts drastically decrease your chances of full data recovery.
Attempt data recovery as soon as you discover the data loss. Delaying it will only further increase the chances of additional damage and corruption.
Save your recovered data in an external storage device or any other device except the one that suffered data loss.
Option A:

Disk Drill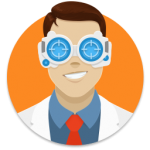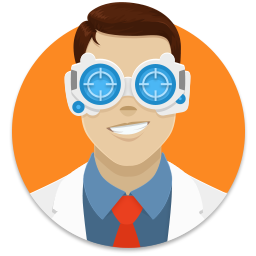 Disk Drill is a leading data recovery program, that is highly recommended for beginner as well as expert users. Disk Drill is well-reviewed because of standout features including a full-fledged file preview, and support for all major SD card manufacturers, including Kingston. All this makes it shoot to the top of the list of the best SD card data recovery software.
Disk Drill is available for most major platforms, including Windows and macOS. You can also perform data recovery from iOS and Android devices. The versatility of the program is what makes it one of the best data recovery programs in the market.
👀
Windows users get a free trial of up to 500 MB of data recovery. You will have to purchase a license if you want to recover more data. But to put the pricing into perspective, $89 will get you a lifetime license of Disk Drill whereas the like EaseUS Data Recovery Wizard, charges $99.95 for just a yearly subscription.
Here's how you can recover data from a Kingston SD card (memory card) using Disk Drill:
Download Disk Drill.
Run the downloaded setup file and follow the instructions there.
After installation, launch Disk Drill. Accept the license agreement to proceed further.
On the Disk Drill home screen, select your Kingston SD card. It will show up as a USB if you're using a USB card reader. Don't worry, this won't affect the recovery chances.
Click on the Search for lost data option. Ensure that scan type is set to All recovery methods.
Wait for Disk Drill to finish scanning the Kingston SD card.
After the scan is over, click on Review found items. You can use Disk Drill's filter here as well. For example, if you want to just recover deleted videos from an SD card (memory card), you can directly click on the Videos option on the scan complete screen.
Select all the files that you'd like to recover, then click on the blue Recover button.
Choose a recovery location for the selected files and click OK.
Wait for Disk Drill to complete the recovery.
Option B:

Remo Recover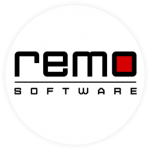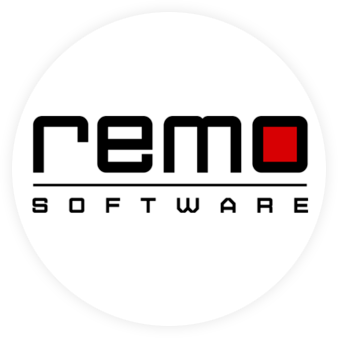 An alternative for Disk Drill is Remo Recover. The software can help you recover deleted files from an SD card, no matter what type it is. Remo Recover includes data recovery support for SD, microSD, xD, CF, and MMC cards.
Like Disk Drill, Remo Recovers supports a wide variety of filesystems. These include NTFS, FAT32, HFS, and many more.
The data recovery process, using Remo Recover, will be as follows:
Download Remo Recover, and install it using the setup wizard.
After installation, launch Remo Recover using the desktop shortcut or Start menu.
On the program's home screen, ensure you're on the Recover Files section.
Now, click on Scan.
Wait for Remo Recover to complete the scan.
After the scan is over, select the files you want to recover. Click on Deep Scan, if you want to retrieve more files. You can click on Save to save the scan session for faster access later on.
Right-click on a file, then choose Preview to ensure it's the file you want to recover.
Unlike Disk Drill, Remo Recovery doesn't have a free trial that allows you to save your data. You can only preview it. To save your recoverable files, purchase the full edition of Remo Recover.
What About Damaged/Broken/Not Working Kingston Memory Cards?
There are cases, in which DIY data recovery may be impossible on SD cards. A leading reason is physical damage. Otherwise, the SD card could be severely logically damaged and undetectable by your PC.
To choose a good data recovery service, keep the following factors in mind:
✅ Cleanroom Certifications: A good data recovery service will have a cleanroom certification of ISO-14644-1 Class 5 or Class 10.
✅ Security and Range of Services: Decent data recovery services take security quite seriously. Check if the service you are contacting destroys the original media, and provides the recovered data in a safe storage device that is compatible with your PC.
✅ Reviews and Success Rate: Established data recovery services publicly advertise their recovery rates that are backed up by reviews from customers.
✅ Location: You will have to courier or drop off your SD card when using a data recovery service. Try to choose a local data recovery service or one that has centers throughout the country.
👀
Here is an overview of the process, if you contact a professional data recovery service for Kingston SD card recovery:
You look for a good data recovery service, and fill out an online form, or call them on their helpline.
The data recovery service will ask you for details and the extent of data loss.
You will have to ship the SD card to the service's center or leave it at a drop-off location.
Most data recovery companies provide free analysis. You will be charged if you decide to go ahead and recover the data.
Users who are uncomfortable using third-party software, or have some critical data stored on their SD cards, should contact a professional data recovery, regardless of the state of the SD card.
FAQ
The best way to recover deleted photos from Kingston SD cards (memory cards), is to use a third-party recovery program, Disk Drill:
Download Disk Drill and install it.
Connect your Kingston SD card to your PC.
Open Disk Drill & scan the affected SD card using Disk Drill.
Select the photos you want to recover.
Click on Recover and choose a recovery destination for the lost photos.
Currently, Disk Drill is the leading data recovery program in the market, even when it comes to Kingston SD cards. Its ease of use and advanced functionality is what makes it work so well for all kinds of users.
While there are a lot of third-party programs that claim to repair all kinds of SD cards, but there is no software that is specifically designed for Kingston SD cards.
Conclusion
As is evident, Kingston SD card data recovery is possible, right at home. However, prevention is always better in the case of data loss. Ideally, you should keep a copy of all your important data, in two external storage devices, and one cloud platform.
Manuviraj Godara's interest in technology began as soon as he got his first computer. From Googling how to run incompatible games on his PC to writing about computers for a living, the world of technology has never ceased to amaze him. When he's not obsessing over the latest innovations in the tech world, he likes to spend time listening to his favorite music records.
Andrey Vasilyev is an Editorial Advisor for Handy Recovery. Andrey is a software engineer expert with extensive expertise in data recovery, computer forensics, and data litigation. Andrey brings over 12 years of experience in software development, database administration, and hardware repair to the team.