Fujifilm has been at the forefront of the camera industry ever since it developed its first image-capturing device in the mid-1900s. Nowadays, the brand is still going strong, with its modern products being known for offering exceptional manual exposure controls and superb lenses at a relatively affordable price.
But Fujifilm cameras are just as susceptible to data loss as its rivals, whether it's from accidental deletion, file corruption, etc.
✅
That's why we've put together a guide to educate users on how to recover deleted files from Fujifilm cameras, and we'll answer a few common questions in the process.
Is It Possible to Recover Data from a Fujifilm Digital Camera?
It certainly is possible to recover files from a Fujifilm digital camera in case the photos disappear from the SD card for whatever reason. However, data recovery might no longer be an option if the storage device becomes physically damaged, fully formatted, or is subjected to other scenarios where the images are permanently gone.
👀
The method we will discuss further in this article is suitable for all modern FujiFilm cameras, such as the GFX and X series, as they all use memory cards (SD, SDHC, and SDXC), and it recovers deleted photos from sd cards that our main method will focus on.
Below is a table with a list of common data loss scenarios and the corresponding methods to recover the data:
| | | |
| --- | --- | --- |
| Data loss scenario | Description | Resolution |
| Mistakenly Deleted Photos  | The user accidentally deleted photos from their Fujifilm cameras | Restore the photos from the Recycle Bin on your PC if they appear there, or use data recovery software to retrieve the pictures |
| Error with data transfer from Fujifilm camera to PC | A data transfer fails for whatever reason before the process could be completed | If the photos were returned to the memory card after the data transfer failure, simply retry the process. In case the photos no longer appear in the memory card, use data recovery software to check if the photos can be retrieved |
| Corrupted photos | The Fujifilm camera's memory card may become corrupted due to age, abrupt ejection, or viruses/malware | Use data recovery software to recover files from a corrupted SD card |
| Accidental formatting | The user accidentally formatted their memory card before they could back up their photos | If it was a "quick" format, you can use data recovery software to potentially recover data from a formatted SD card. Unfortunately, for "full" formats, data can no longer be retrieved. |
How to Recover Deleted Photos from a Fujifilm Camera
The best DIY method to recover deleted files from an SD card is through the use of high-quality data recovery software. There's no shortage of these types of programs on the market, so we've listed down two of the best that will give you the highest chances of getting your lost images back. Here are they.
Option A:

Disk Drill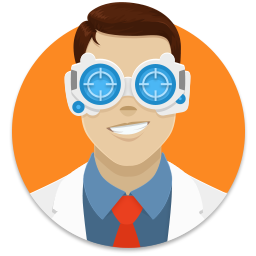 Disk Drill is a fantastic data recovery program with a reliably high data recovery rate, an intuitive user interface, and is compatible with different file formats and storage devices. The devices it can read include SD, SDHC, and SDXC memory cards which are often used for Fujifilm cameras. It can then preview and recover even large files and photos and can also scan and recover RAW images and footage, including RAF (Fujifilm RAW image file).
🗨️
Disk Drill is also packed with some very handy extra features and tools. For example, there is a comprehensive backup feature and the ability to resume scans whenever you please. You can try all these features for free thanks to their trial version that allows users to retrieve up to 500 MBs worth of data.
🔗
Read more about Disk Drill in our comprehensive review here.
Here are the steps for Fujifilm deleted photo recovery using Disk Drill:
Download the Disk Drill setup file from the Cleverfiles official website.
Run the downloaded file and follow the instructions on the screen until properly installed.
Next, make sure to connect the memory card of your Fujifilm camera to your computer via a memory card reader, in case your machine doesn't have one built into it. Once that's done, launch Disk Drill, then select your memory card from the list of available storage devices and click the Search for lost data button.
Disk Drill will begin the scanning process. How long this takes depends on how much total storage capacity your memory card has. While the scan is in progress, you can click the Review found items button to browse through the recoverable files that the software has found so far. You can also choose to wait and click the same button upon completion of the scan.
On the next page, you can search through the found files for the data you want to recover. Since this is a Fujifilm camera memory card, you can select the Pictures option on the left-side panel to filter out only images. Furthermore, if you're aware of the file extension that your camera uses, you can input that into the search bar at the top-right corner of the window to filter out files with just those extensions.You can also right-click any of the images and select the Preview option to show a thumbnail of the image on the right side of the window. This will make it a lot easier to find the images you're looking for. When you're ready, you can select the files you want to retrieve by ticking the checkboxes next to the file names, then click the Recover button to proceed to the next step.
After that, you'll receive a pop-up asking you to decide on the location where you'd like the recovered files to be saved. When you're ready, click the OK button to finalize the recovery process.
Disk Drill will now attempt to recover the chosen images from the Fujifilm memory card. Finally, you'll receive a completion message when the process is done, and there will be a button labeled Show recovered data in Explorer that you can click, and you'll be taken to your retrieved images.
Option B:

Recuva

Recuva serves as a nice alternative to Disk Drill and a potentially free SD card recovery software since the free version doesn't have recovery limits. This software is not as good at restoring RAW photos as Disk Drill, but you can always try it since it is free.
⚠️
However, the free edition doesn't allow recovery from virtual drives and doesn't come with many extra bells and whistles that are available with the paid edition
🔗
Read more about Recuva in our comprehensive review here.
These are the steps for Fujifilm photo recovery using Recuva:
Download the Recuva setup file from the official CCleaner website.
Run the downloaded file and follow the instructions on the screen until properly installed.
Make sure to connect the memory card of your Fujifilm camera to your computer via a memory card reader, in case your machine doesn't have one built into it. Then, launch Recuva.
Recuva will initially launch in Wizard mode which guides you through the recovery process in an overly simplified way. Most people prefer the Advanced mode since it's far more flexible and allows quicker navigation. To enter Advanced mode, simply click the Cancel button. You can also tick the "Do not show this Wizard on startup" checkbox if you no longer want Recuva to boot in Wizard mode every time.
Once you're in Advanced mode, select your memory card from the dropdown on the top-left corner of the window.
Click the Scan button to begin scanning the card. You can also click the arrow button beside the Scan button for additional scanning options.
The recoverable files will appear in the table below. You can also filter the results through the search bar on the right of the Scan button. Next, select the images you want to retrieve by ticking the checkbox on the left of the filename. Once you've selected all the files, click the Recover button on the bottom-right corner of the window to proceed.
After that, a small pop-up will appear where you'll have to select the location where your recovered images will be saved. Click the OK button to start the recovery process.
Upon completion of the recovery process, you'll get a completion message with a breakdown of the recovery operation.
Do I Need A Card Reader or Can I Restore Data From a Directly Connected Fujifilm Camera?
❗️
Whether it's built into your device or is an external peripheral, a card reader is necessary for Fujifilm SD card recovery.
When connected directly, Fujifilm cameras communicate with computers through MTP or Media Transfer Protocol, which will likely prevent the photos or other data from being read by data recovery programs.
Frequently Asked Questions (FAQs)
Conclusion
Fujifilm is an excellent choice for professionals, semi-professionals, and photography enthusiasts, providing users with a wide range of prices while maintaining a high level of quality. As with all storage devices, Fujifilm camera photos are prone to accidental deletion, but there's no need to fret since there are tried and tested ways to recover those pictures. As long as you follow the steps outlined in this guide, you'll have the best chances of rescuing your lost images.
Emma Collins is a Content Writer at Handy Recovery. She used to work as an Assistant Language Teacher (ALT) in Hokkaido, Japan before she finally changed careers and focused on digital marketing, content writing, and copywriting. For 5 years, she has already written thousands of articles and web pages on different niches, such as fashion, finance, digital marketing, and technology— particularly android, iOS, Windows, social media, and more.
Andrey Vasilyev is an Editorial Advisor for Handy Recovery. Andrey is a software engineer expert with extensive expertise in data recovery, computer forensics, and data litigation. Andrey brings over 12 years of experience in software development, database administration, and hardware repair to the team.