If you are a professional 3D modeler, losing important C4D files can be a nightmare, especially if you have to present these files to a client or in a meeting. Incidents like accidental deletion from a hard drive/pen drive are very common and can happen at any time.
🗨️
It's also possible to lose your important C4D models due to a logical corruption of your storage drives or even physical damage to them. However, as the saying goes by– Not all lost is a loss, you can also easily recover your lost C4D files. In this article, we explain how to recover deleted Cinema 4D model files using various recovery options using Disk Drill, Recuva, and Data Recovery Services.
What Are C4D Files?
C4D files are commonly used to store three-dimensional models created by a professional 3D modeling and animation program called Cinema 4D. These files contain an object with its other attributes such as position, pivot points, meshes, and information like coordinates of these 3D models.
C4D files can also be exported to editing software like Photoshop, Illustrator, and Adobe After Effect to add more details and graphics. However, they are primarily used with Cinema 4D itself.
Is It Possible to Recover a Deleted Cinema 4D File?
While it is possible to recover deleted C4D files, your success rate depends on a few factors like the level of physical damage to your storage device, how long it's been since the file has been deleted, and also the reason for your data loss.
Let's take a brief look at certain scenarios that can lead to file loss and see if it's possible to perform a Cinema 4D file recovery in those cases.
❌ Unintentional Deletion: It's very common for data modelers to maintain multiple copies of the same project with slight alterations. And in attempts to clear out the useless ones, oftentimes, the final C4D file ends up in the bin too. Luckily, in such cases, there's a very high chance of recovering deleted Cinema 4D model files using good data recovery software applications that can perform full recycle bin recovery even if the bin has been emptied. However, it's really important for these recovery procedures to be successful that the drive which once had the lost data is not overwritten by new data. So it is best to recover deleted Cinema 4D model files as soon as you can to avoid risking partial data loss.
💾 Accidental or Improper Formatting: Decided to take out all the trash at once but forgot to backup your useful C4D files? In that case, there's generally a good chance to get all your data back. However, your success rates depend on a few factors, like the type of formating procedure used. If you've used 'Quick Format,' you have a high chance of successfully recovering your lost C4D files. Whereas, if you're deep formatted your storage drive, it can be a little challenging for some software to find the lost data. Also, you must make sure to perform the Cinema 4D model file recovery as soon as possible to avoid data overwriting.
💽 Storage Media Corruption: Storage media corruption is another common occurrence, and it can happen from the simplest reasons, like not ejecting your storage drive properly to improper operation and also sudden power failures. It can lead to the accidental deletion of important files and can even make your storage drive inaccessible or inoperable. However, you can still recover your lost data using reliable data recovery tools such as Disk Drill. But you need to make sure to perform the data recovery before you fix the corrupt storage drive.
🐞 Virus and Malware: As a 3D modeler, it's very common to download multiple sample C4D files in a day to assemble your masterpiece. However, sometimes these files or the other files you download can contain viruses that, if go undetected, can result in a serious loss of data. Often times even the best anti-malware software aren't able to protect us from these virus attacks. But you can still recover your lost data as long as you act quickly.
Three Best Cinema 4D File Recovery Options
Now that we know the possible reasons behind losing precious C4D files let's see how we can recover them using data recovery software.
Method #1:

By Using Disk Drill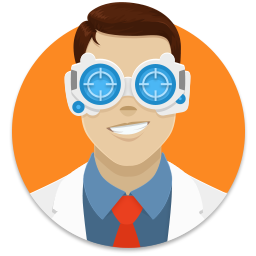 Disk Drill is one of the best data recovery applications to use when you want to recover deleted files in Windows 10 and 11. It can recover up to 500MB of data for free, has one of the simplest user interfaces, is very easy to use, and provides quick and effective results. Let's take a look at how to use it to recover your lost C4D files.
Download Disk Drill from the official website. Once the download is complete, install and launch the application.

✅

It's best to install DiskDrill on a disk/partition where the data loss did not take place to avoid overwriting.

Your backup drive will now be visible on the home screen alongside all the storage modules you have. Select the mounted drive and click on Seach for lost data to continue.
Disk Drill will scan the selected drive for any lost data. You don't need to wait for the scan to be complete to see the recovered files. You can let the scan run in the background and click on Review found items to access the list of found items.

👀

Scanning through thousands of files to find the one you are looking for can be like finding a needle in a haystack. To make this job very simple, Disk Drill comes packed with a bunch of features that can sort through files and filer them on the basis of type, size, and date of deletion, and you can even directly search for the file by name.

In the next window, you can sort all the files Disk Drill has found based on type by selecting the file type on the left sidebar. Since C4D files are not recognized as a common file type, they will be listed in the Others tab.
You can also use the search bar to filter files by name to find them easily. Simply enter the name of the file you are looking for or enter ".C4D" to only list all the Cinema 4D model files.
You can also see the probability of recovering the file next to it.
Find and select the C4D file you want to recover and click on Recover.
Now, select a landing destination for your files and click on OK.
The recovered files will now appear at your selected location.
Method #2:

By Using Recuva

Another similar tool at your disposal is the Recuva recovery software. Even though it's not as advanced and easy to use as Disk Drill, but generally can make a good fit for basic data recovery jobs and it's free. Here's how to use it:
Download the Recuva installer. Once you've installed the application, launch it to start the recovery process.
You will encounter the Recuva Wizard.
Select the type of file you want to recover and click on Next.
Select the last known location of your files and click on Next.
Enable Deep Scan for an in-depth search for your lost files and click on Start to continue.
Once the scan is complete, all your lost files will be visible in a list format.
If you do not see any C4D files in your scan results, click on Options.
Navigate to the Actions tab and enable all the scanning preferences.
Then head back to the Recuva home screen and scan your drive again.
This time, you should see all your files. To narrow down your search, you can also search for files ending with ".c4d" extensions in the search bar.
Now select all the C4D files you want to recover using the checkboxes left to them and click on Recover.
Select a destination to save your recovered files and click OK. All your C4D files should be recovered and saved to the chosen destination folder.
Method #3:

By Using Data Recovery Service

If either of the data recovery software we mentioned above fails to recover your data, the only way to recover deleted .C4D files is to visit a data recovery service and seek professional help. If your storage drive has sustained physical damage or is not readable even by data recovery software, only a data recovery service would be able to help you.

Sometimes, it's not the essential parts of the drive itself but the fragile connecting ports that get easily damaged and prevent the storage drive from being readable. If that's the case, then there's a good chance that a good data recovery service will be able to recover your lost C4D files.

However, if your storage drive is significantly damaged or has been completely overwritten, it may be outright impossible to recover any meaningful data from it. Hence, it is always recommended to create multiple backups of important content, such as Cinema 4D files.
Frequently Asked Questions
Let's take a look at a few commonly asked questions related to recovering C4D files:
Wrap Up
Cinema 4D files can be important personal assets, and losing a hefty file like it can be a major setback, especially for professional 3D modelers. However, instead of starting all over again, you can easily recover deleted C4D files through the use of good data recovery software. But if your storage drive is heavily damaged, it is best to seek professional help before you end up losing all your important data to an inevitable corruption, virus attack, or hardware failure.
Ojash started his tech journalism journey six years ago after quitting his job as an SEO analyst. Fueled by his passion for technology (and coffee), he writes how-to guides that help people solve problems with their computers and smartphones. When not writing, you can find him in his garage working on his electric cars or a new Arduino project.
Andrey Vasilyev is an Editorial Advisor for Handy Recovery. Andrey is a software engineer expert with extensive expertise in data recovery, computer forensics, and data litigation. Andrey brings over 12 years of experience in software development, database administration, and hardware repair to the team.