Quick summary
The Recuva for Mac alternatives covered in this listicle include Disk Drill, PhotoRec, R-Studio, EaseUS Data Recovery Wizard, and Stellar Data Recovery. To explain their ranking, we provide a list of pros and cons for each alternative based on our experience and factual information.
Recuva is a data recovery application that runs on the Windows operating system. It is a simple and easy-to-use solution that offers a free version as well as a paid application with some advanced recovery features.
Unfortunately for those who have used and like the tool, there is no version of the app that supports recovering data on a Mac. In this article, we are going to look at some Recuva for Mac alternatives that will help you get lost and deleted files back on your macOS system.
✅
Here's a quick recap of our findings. You can also vote for the software you think is the most suitable macOS alternative to Recuva. We will update our ranking in the future based on your votes.
1

2

PhotoRec
Platform:

macOS, Windows, Linux
Distributed as:

Free
3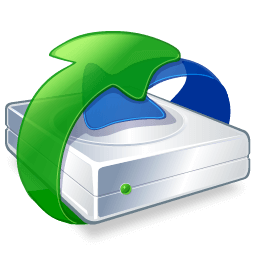 4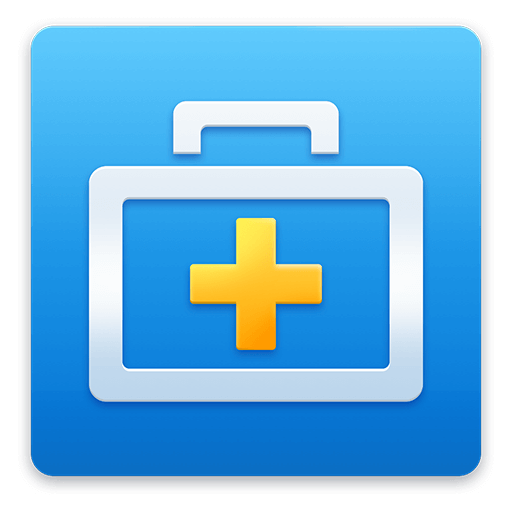 5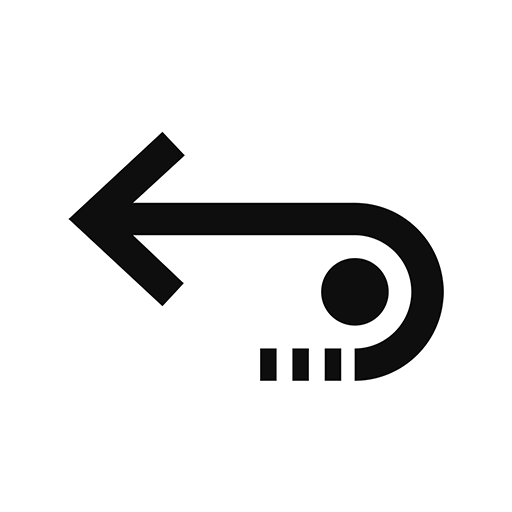 Why You Might Need a Recuva Alternative
There are several reasons why you might want to find a Mac equivalent of Recuva to help you address a data loss scenario. Here are a few of the most common reasons you need an alternative data recovery solution.
⚙️ OS compatibility – If you are attempting to recover data from a Mac computer, Recuva will not be useful. As stated previously, it's a solution that only runs on Windows machines. Mac users need to find another recovery tool.
💡 Feature set – Even if you are recovering lost data exclusively on Windows computers, you might want to look at Recuva alternatives. Many other recovery tools offer more extensive feature sets that include data protection and management tools not found in Recuva.
🖥️ User interface – Recuva has a fairly easy-to-navigate user interface and simple recovery path. That being said, it may not appeal to all users. Some users may want to use a different tool simply due to its interface.
🔎 Recovery results – Arguably, the most important factor in a data recovery tool is its ability to restore user data. You may not be satisfied with the recovery results obtained with Recuva, which is a very good reason to look for an alternative solution.
Top 5 Best Recuva Alternatives for Mac
Here are five of the best Recuva alternatives for recovering lost and deleted data on a Mac computer.
Disk Drill is a full-featured data recovery solution with versions for Windows and macOS. It offers a simple, clickable path to data recovery that can be performed by users with any level of experience.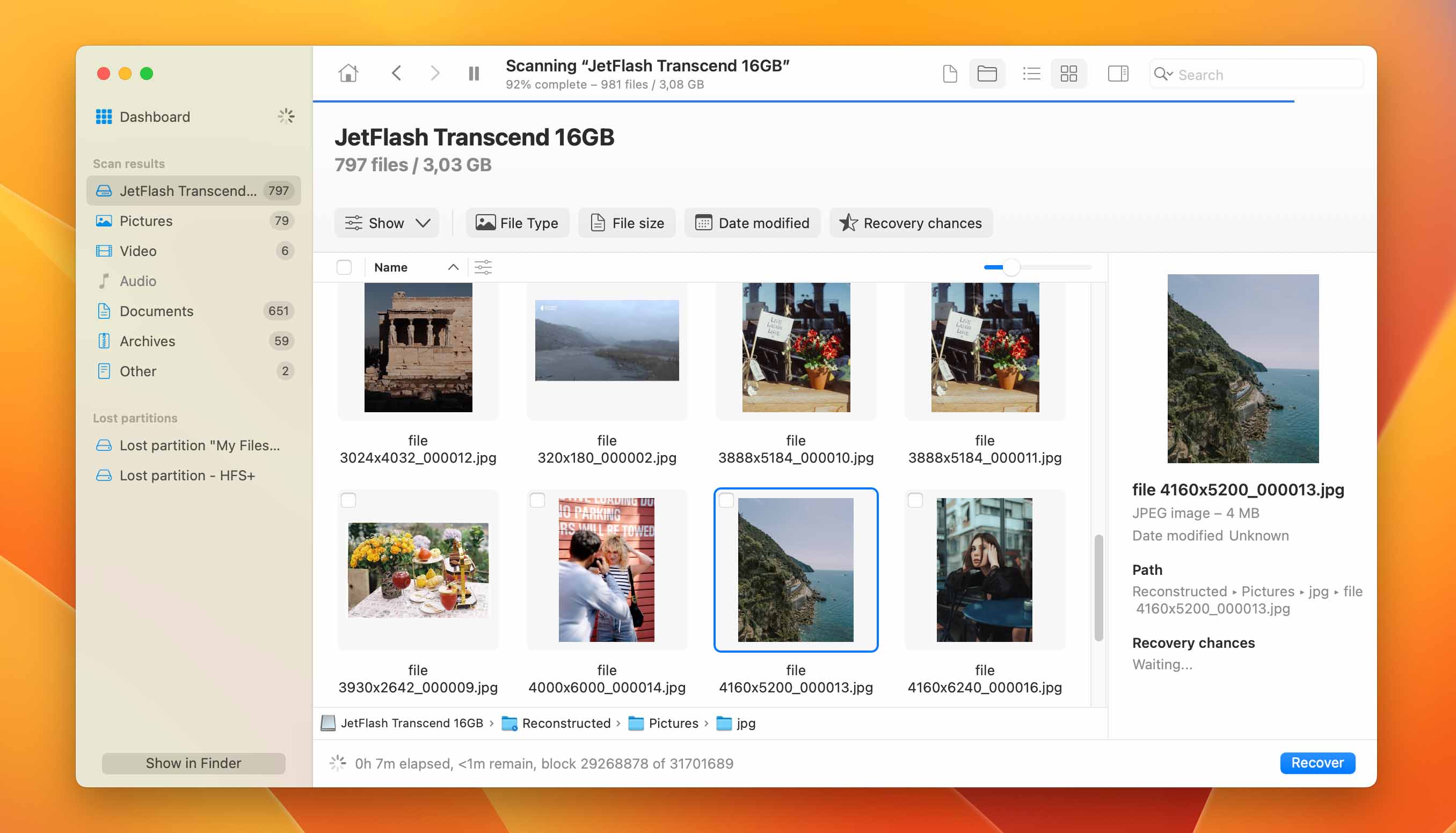 Pros:
Compatible with macOS and Windows
Free data protection tools
Multiple scanning modes
Intuitive user interface
Supports recovery of many file formats
Supports recovery on any type of disk-based storage device
Scan results can be mounted as a disk for easier recovery
Disk Drill is a good Recuva alternative for Mac that helps in recovering lost data from both Mac and Windows computers. It can retrieve virtually any type of deleted file from disk-based storage devices. The tool's deep scanning mode recognizes over 400 different file formats.
One of the best features of Disk Drill is its user-friendly interface. Even the most novice computer user can easily recover their files using the guidance offered by helpful popup windows. With a few simple clicks, you select the target disk and start scanning for lost data.
Disk Drill's recovery success rate is top-notch. It can find all of your lost files as long as they have not already been overwritten. The deep scanning function interrogates your storage devices on the sector level to find lost data that other solutions might miss.
The free data protection tools included with Disk Drill set this solution apart from its competitors. Files sent to the Recovery Vault can be recovered with a single click without launching Disk Drill. You can also create byte-level backups of failing disks that include deleted data which can be recovered at a later time.
2. PhotoRec (Best open-source alternative)
PhotoRec is an open-source data recovery tool that supports macOS, Windows, Linux, and various flavors of the Unix operating system.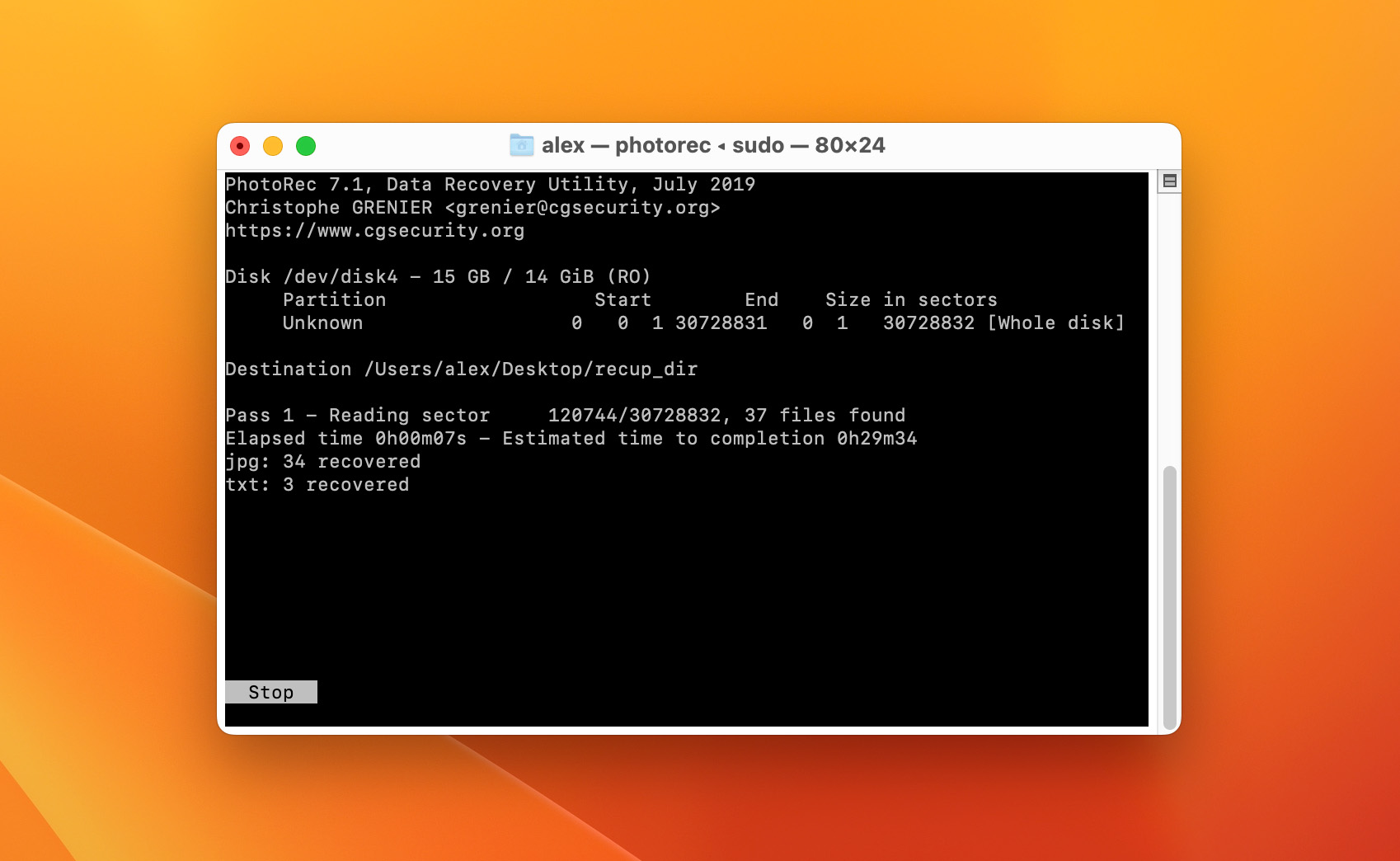 Pros:
Compatible with macOS and Windows
Offers support for Linux, Unix, and other operating systems
Freeware with no cost to the user
No extra features
Cons:
Command-line interface not suitable for inexperienced users
Does not recover filenames, making it difficult to find recovered data
The first thing you notice about PhotoRec is that it is strictly a command-line tool. This might immediately turn off some users who are looking for an easier method of recovering their lost data. The tool demands a level of knowledge regarding your storage layout that may be beyond that enjoyed by the average user.
Once you get past the interface, this recovery solution does its job well. It recovered the majority, though not all, of my lost files. Files are recovered without filenames, making it challenging to identify the restored items. As a free data recovery solution, PhotoRec stacks up pretty well.
3. R-Studio for Mac (Best alternative for professionals)
R-Studio is a commercial data recovery solution that was originally designed for use by data recovery professionals. It will work as a Recuva alternative for Mac if you are ready to tackle its complicated interface and recovery process.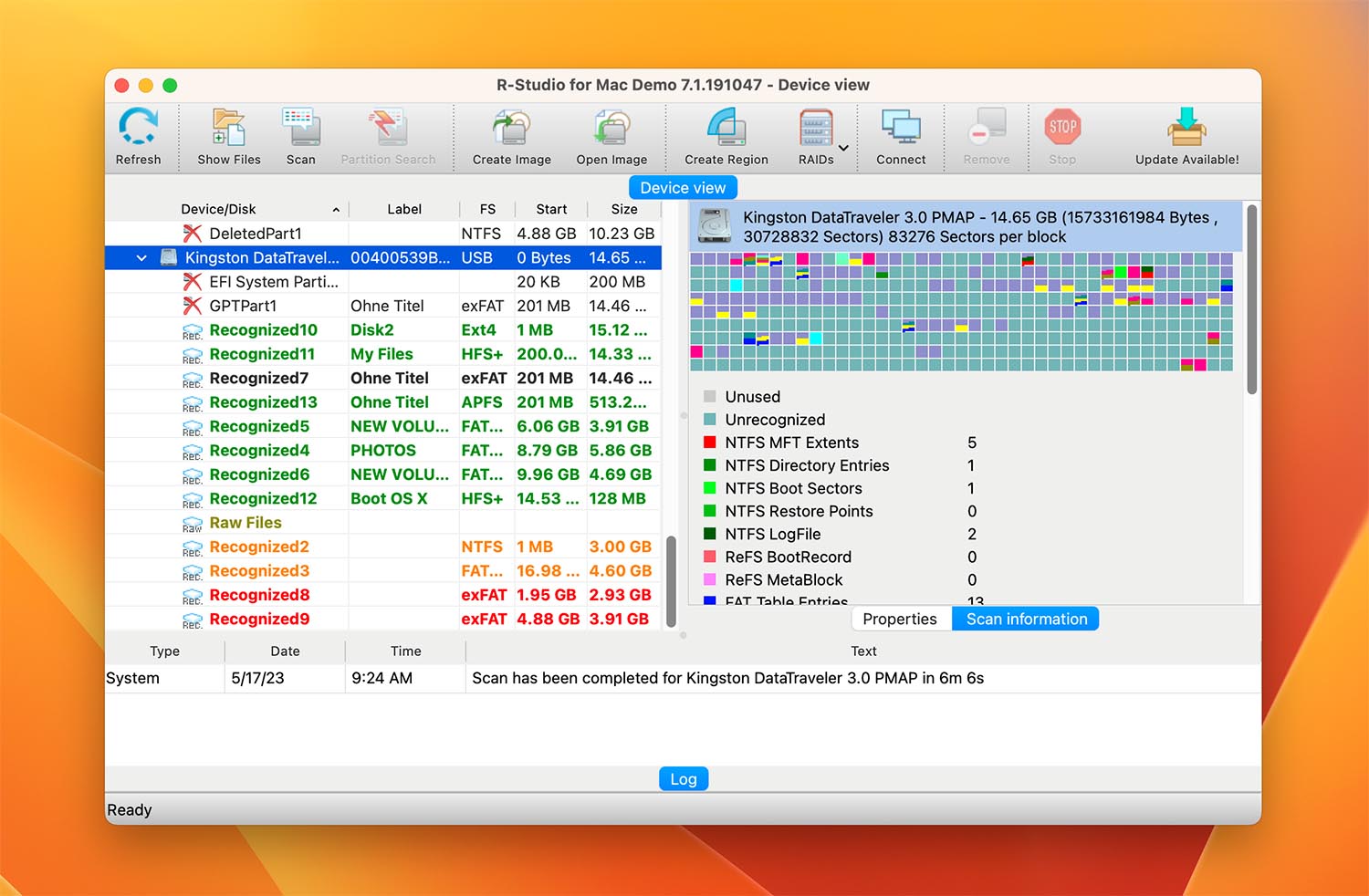 Pros:
Compatible with macOS, Linux, and Windows
Advanced features for professional use
Provides disk sanitization capabilities
Can be used as a bootable ISO image
Cons:
Too complex for non-technical users
Only previews certain file formats
R-Studio is a professional-grade recovery tool that is not intended for use by general Mac users who need to recover some lost data. The application is very powerful and has outstanding recovery capabilities, but its complicated user interface and lack of guidance make it a poor choice for the average user.
That being said, R-Studio does provide excellent recovery results, and consistently restored all of our lost files. The product is offered in several different versions, some of which only support the recovery of specific filesystems like FAT32, exFAT, NTFS & APFS. You need to make sure you purchase the right one for your data loss situation.
As a tool for professionals, R-Studio has enticing features like the ability to start multiple recovery processes simultaneously. It can be used to repair damaged partitions and features a built-in hex editor for checking the integrity of recovered files.
Users looking for an easy and intuitive Recuva for Mac alternative will need to look elsewhere. This solution will successfully recover your data but may demand too high a level of technical expertise for most users.
🔗
See our comprehensive R-Studio review for more information on this data recovery solution.
EaseUS Data Recovery Wizard is another commercial data recovery solution that can serve as the Mac equivalent of Recuva.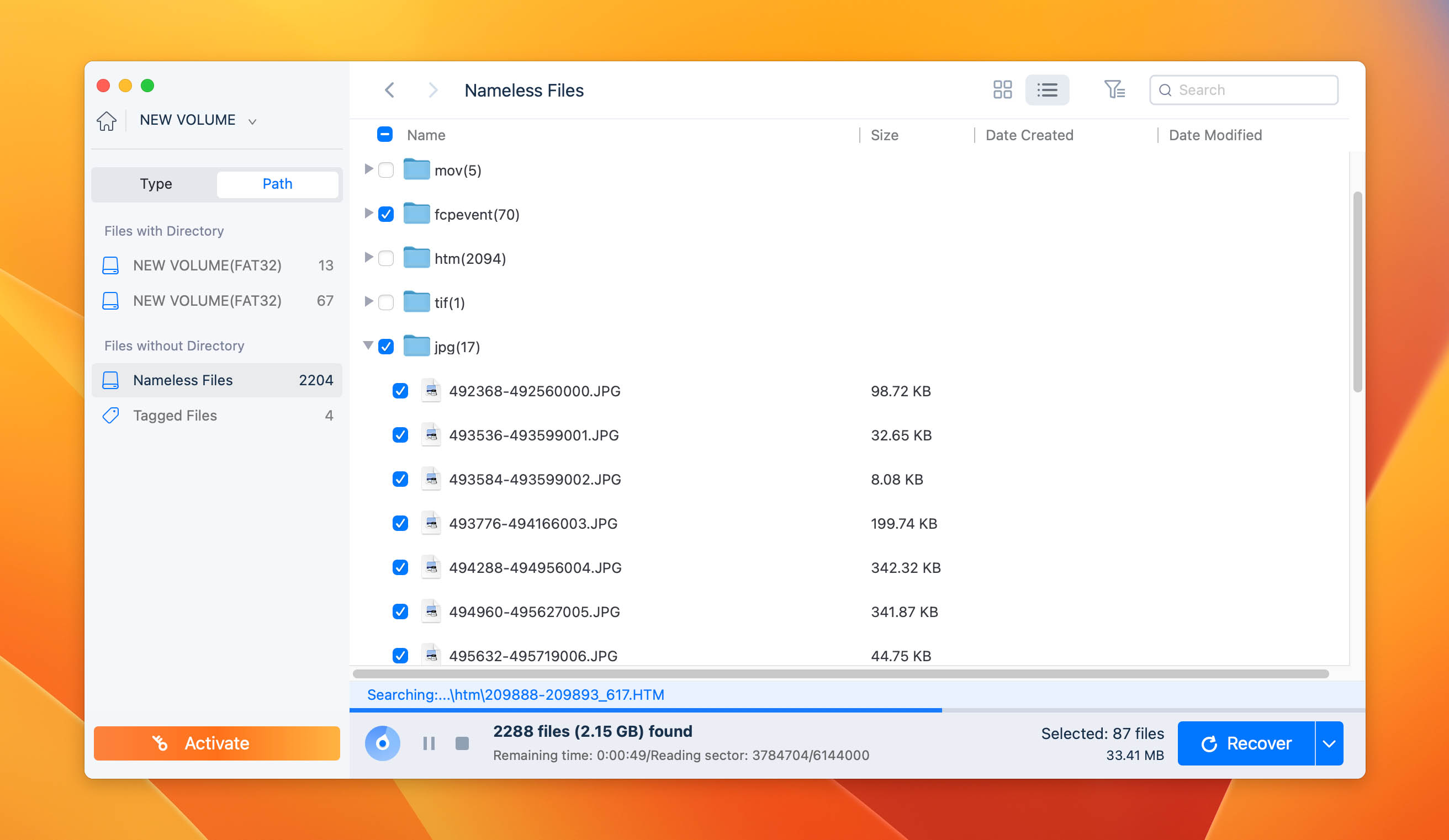 Pros:
Compatible with macOS and Windows
Good site knowledge base to help users with the recovery process
Easy-to-use interface
Good recovery results
Cons:
More expensive than other solutions
Can take a long time to recover large files
EaseUS Data Recovery Wizard offers users a tool that restores data using an intuitive, and clickable user interface. No need to type long commands or wrestle with an overly complex recovery procedure. In just a few clicks, you select the device that contained the lost data and start scanning for recoverable files. Scan results can be filtered to quickly identify the files you want to recover and found files can be previewed before proceeding with their recovery.
We found the EaseUS solution to be slower than some other Recuva for Mac alternatives like Disk Drill, but it did recover all of our lost files during testing. EaseUS has a long track record of providing reliable data recovery software for Windows and Mac users. You won't be disappointed with the recovery results obtained with this software tool.
🔗
See our EaseUS review for further information regarding this data recovery app.
Stellar Data Recovery is another Mac equivalent of Recuva that has been around for over 20 years.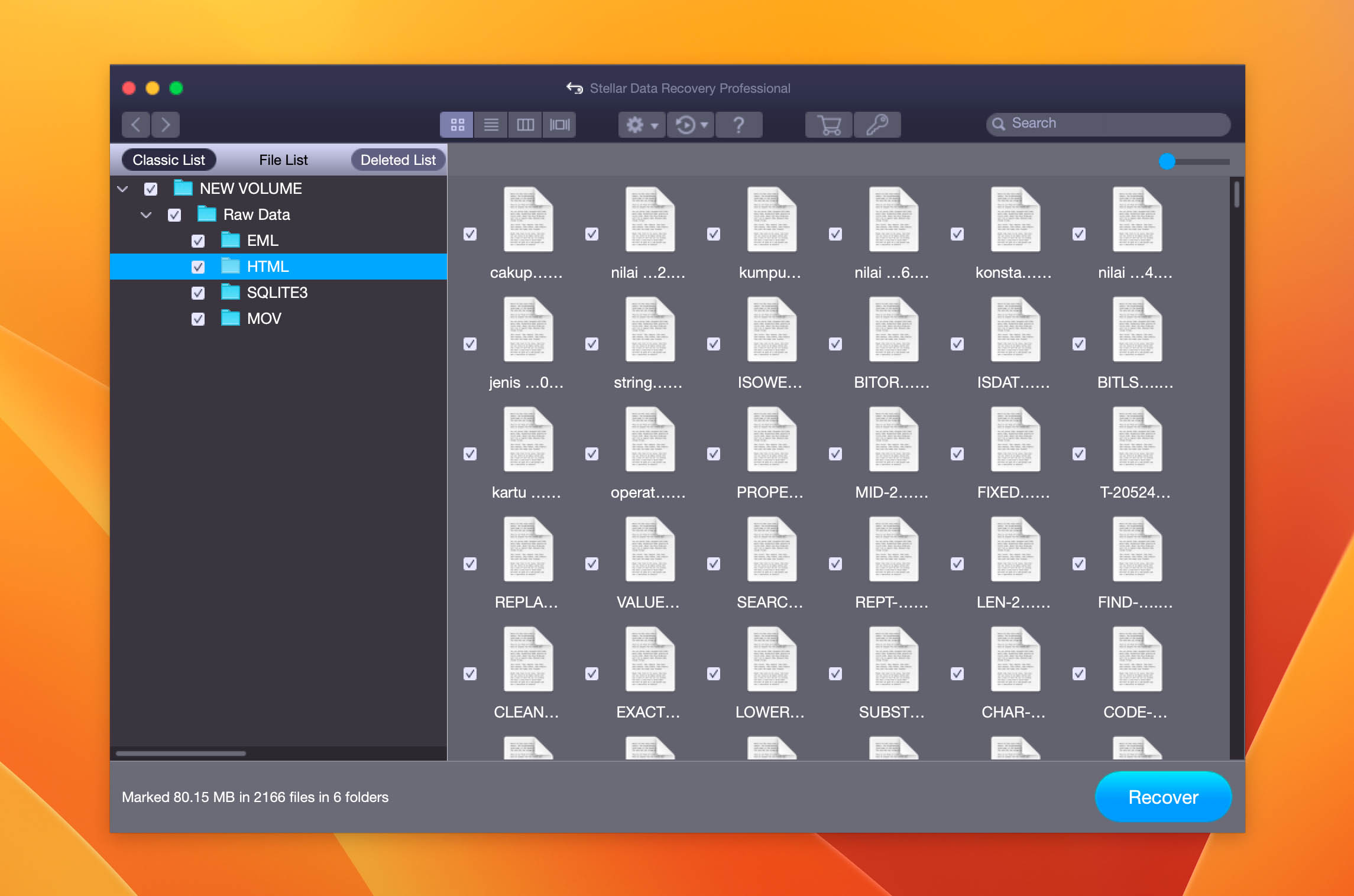 Pros:
Compatible with macOS and Windows
Support for custom file formats
Easy-to-use interface
Cons:
Expensive, subscription-based pricing
Inconsistent preview and recovery results
Stellar Data Recovery provides users with a simple recovery procedure that features a Windows Explorer-type interface. Out of the box, the tool supports a more limited number of filetypes than other solutions but lets users add new file formats manually for a fully customized recovery experience.
The three-step recovery process allows users to choose from a normal or deep scan which can help uncover hard-to-find files. Unfortunately, the preview results were inconsistent, making it difficult to find the files we wanted to restore. The subscription pricing model is one of the least attractive features of this recovery tool.
What is Recuva?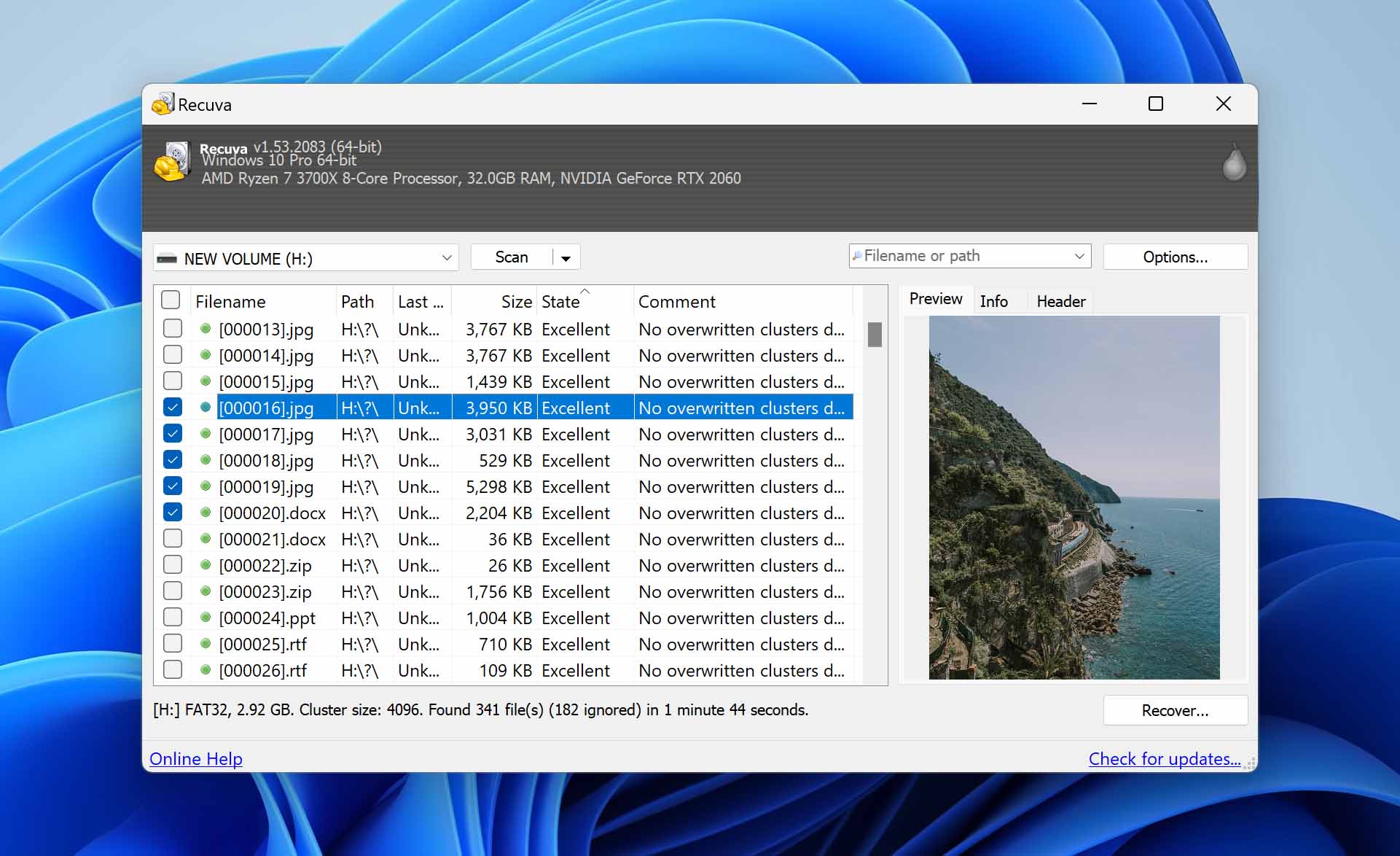 Recuva is a data recovery software solution developed to run exclusively on the Windows operating system. You can't run it on your Mac and there does not appear to be any plans to introduce a version that is compatible with macOS. Let's take a closer look at this recovery app and show you what it can do.
Recuva is a freemium product, meaning it is a serviceable free version that can be upgraded to a paid solution with extra features. The tool has been widely used for many years and has attracted a supportive user community. If you just need to quickly recover some recently deleted data from your Windows 10 machine, Recuva may do the trick.
Recuva is a simple tool that performs data recovery and can also securely delete data from your storage devices. The tool uses a military-grade overwrite algorithm to completely destroy data, making it impossible to recover with software. This feature is available in the freeware version of the app. Recuva is a reasonable choice for users needing a quick and easy data recovery solution.
Recuva is easily downloaded and installed in a matter of minutes. It's a small app that won't take up much space on your Windows computer. It's fast when scanning your disks in both quick and deep scanning modes. The main drawback is that recovery results can be inconsistent.
⚠️
One problem that may impact this tool's ability to successfully recover your files is its lack of major updates since 2016. It's true this is after Windows 10 was first released, but does not address any changes or updates that may have been made to the OS since 2016. While Recuva may meet some users' needs, large-scale recovery or restoration of very important data might call for a more robust and reliable solution.
FAQs
Conclusion
It can be frustrating for people when a program they like does not run on all of the operating systems they use. If you use Recuva to restore lost files on your Windows machine, you may be facing this issue.
We have demonstrated that there are several Recuva alternatives for Mac users. While we prefer Disk Drill, you may like another of the other solutions we have presented better. Whichever product you select, remember to act quickly to avoid potentially overwriting the data you want to recover. Good luck recovering your data!
Robert Agar is the Content Writer & Managing Editor for Handy Recovery. Robert brings over 30 years of experience in data storage, security, compliance, backup, and recovery to the HandyRecovery team. Several years ago, he turned his attention from hands-on technical roles to develop a career as a freelance writer concentrating on technology and its impact on society. Areas of focus include the cloud, data recovery, artificial intelligence, and industrial automation.
Andrey Vasilyev is an Editorial Advisor for Handy Recovery. Andrey is a software engineer expert with extensive expertise in data recovery, computer forensics, and data litigation. Andrey brings over 12 years of experience in software development, database administration, and hardware repair to the team.