We have compiled a rundown of the five best SSD data recovery software for you to make an informed decision.
Jump to:
The Solid-State Drive (SSD) is a true marvel in the data storage world. Featuring no mechanical parts, and laser-like read and write speeds, SSDs are quite popular in laptops, gaming consoles, and supercomputers.
However, the issue of data deletion still looms large. What if you accidentally deleted critical data from your SSD?
🗨️
When this happens, many users rely on data recovery software to retrieve their files. However, in a market flooded with data recovery software from different service providers, how do you choose the best?
✅
Before moving on to our complete ranking, here is a quick recap of our editors' top SSD recovery software picks for 2023:
1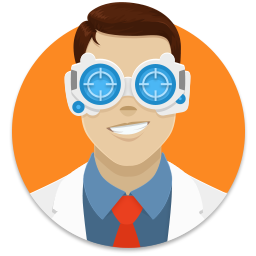 Disk Drill
Platform:

Windows, macOS
Distributed as:

Freemium
2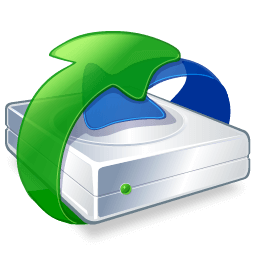 R-Studio
Platform:

Windows, macOS, Linux
Distributed as:

Commercial
3

PhotoRec
Platform:

Windows, macOS, Linux
Distributed as:

Open-Source
Is SSD Data Recovery a Myth?
If this is your first time trying to recover your data, we know the drill. You've scoured the web, and so many people have told you that you can recover your data. And an equal number have insisted that you cannot.
What indeed is the truth? Is SSD data recovery a possibility?
What Happens When You "Lose" Data?
When valuable data is lost or becomes inaccessible, it is not permanently removed from the SSD. Deleting files essentially changes the file system, making it impossible for the Windows operating system to locate the file. Your files are quite likely still there, but Windows now misses the map to get to them.
What Does a Data Recovery Tool Do?
Typically, files are stored as a series of blocks denoted by 0's and 1's. Upon deleting a file, the computer simply removes the entry for a file instead of erasing each 0 or 1. As a result, the OS looks for these empty spaces and overwrites new data onto them.
Data recovery software assists in data restoration by looking for signs of the old files residing in these empty spaces (which are merely marked as empty but may very well have the old files).
👀
The best recovery software gets data back after several kinds of data loss – accidental deletion, formatting, virus/malware infection, logical damage to the file system, software corruption, and even power outages. Irrespective of the logical reasons for data loss, professional data recovery software will retrieve all file types, including documents, images, audio files, videos, emails, or folders.
However, There Is One Catch
You cannot recover data after it is overwritten, not even by professional data recovery software.
❗️
If you encounter any data loss from your SDD, immediately stop using it. If you continue using the drive, you will risk your existing data being overwritten due to your actions. Once you stop using the drive, use a different computer to recover your data.
TRIM: The Problem with Recovering SSDs
If you are using an SSD, you probably know this already. However, they function a little differently from hard drives by using TRIM. TRIM is an Advanced Technology Attachment command. The operating system uses it to tell the SSD about which data blocks are no longer in use and can be wiped internally. TRIM is very helpful for the long-term functionality of SSDs. However, TRIM stops data recovery software from functioning correctly.
The bottom line is that TRIM zeroes out or permanently wipes out all deleted data: You need to act promptly to recover your SSD deleted data.
You will have to take some extra steps for the recovery:
Find out if your SSD has TRIM enabled.
Create a byte-by-byte disk image of the failing SSD
Use data recovery software to scan the backup image
This will perform a single (possibly final) read on the drive. A backup image will go a long way in recovering your lost data. Especially for TRIM-enabled drives, this may be your only chance for successful recovery on failing SSDs.
⚠️
Interestingly, you can bypass the TRIM trigger altogether by detaching the affected SSD and connecting via USB - in which case the TRIM doesn't come into the picture.
Selecting A Proper SSD Data Recovery Software: What To Consider
Knowing that SSD Data recovery software from a trusted provider can recover all types of lost data helps a little. But what are some parameters that we must look at when selecting a good SSD recovery software?
It is essential to clear the confusion while choosing the several data recovery software available in the market. So, here are our top pointers if you're on the lookout for good recovery software:
| | |
| --- | --- |
| 🤔 Understand your requirements | What kind and how much data do you want to recover? Remember that if you have accidentally formatted your drive, you might need to approach this differently. If you are a general user, you probably don't need to recover particular files. But suppose you are a professional photographer who shoots in RAW CR2 files, a coder who edits JS or PHP files, or a video editor who renders footage as MP4 files. In such cases, you must get software that supports the file formats you work with. |
| 🖥️ Check the software's minimum system requirements | Not all software is completely compatible with all computers. If your setup is up-to-date, you will be able to find recovery software very easily. However, if you are using an older operating system, you must be more attentive to system requirements. |
| ⚙️ Check the software provider | With so much malware out there, we insist that you check your choices. If you select a bad tool, you can lose a lot of data, in addition to the money you paid for the software. Also, check customer reviews and make sure you check that the website you are reading these reviews on is entirely unbiased. |
| 🆓 Check if the software has a free trial | In addition to completely free tools that are often limited in their functionality, there are decent freeware options that have a trial period that, at a minimum, will help you make sure your files are recoverable before you purchase it, and at a maximum, will allow you to recover a certain amount of data free of charge. |
5 Best SSD Data Recovery Software
Now that we are through that, here are the top five contenders for the best SSD data recovery software. We reviewed different software in-depth, based on their performance and versatility, speed, file preview, and user-friendliness. Here you are!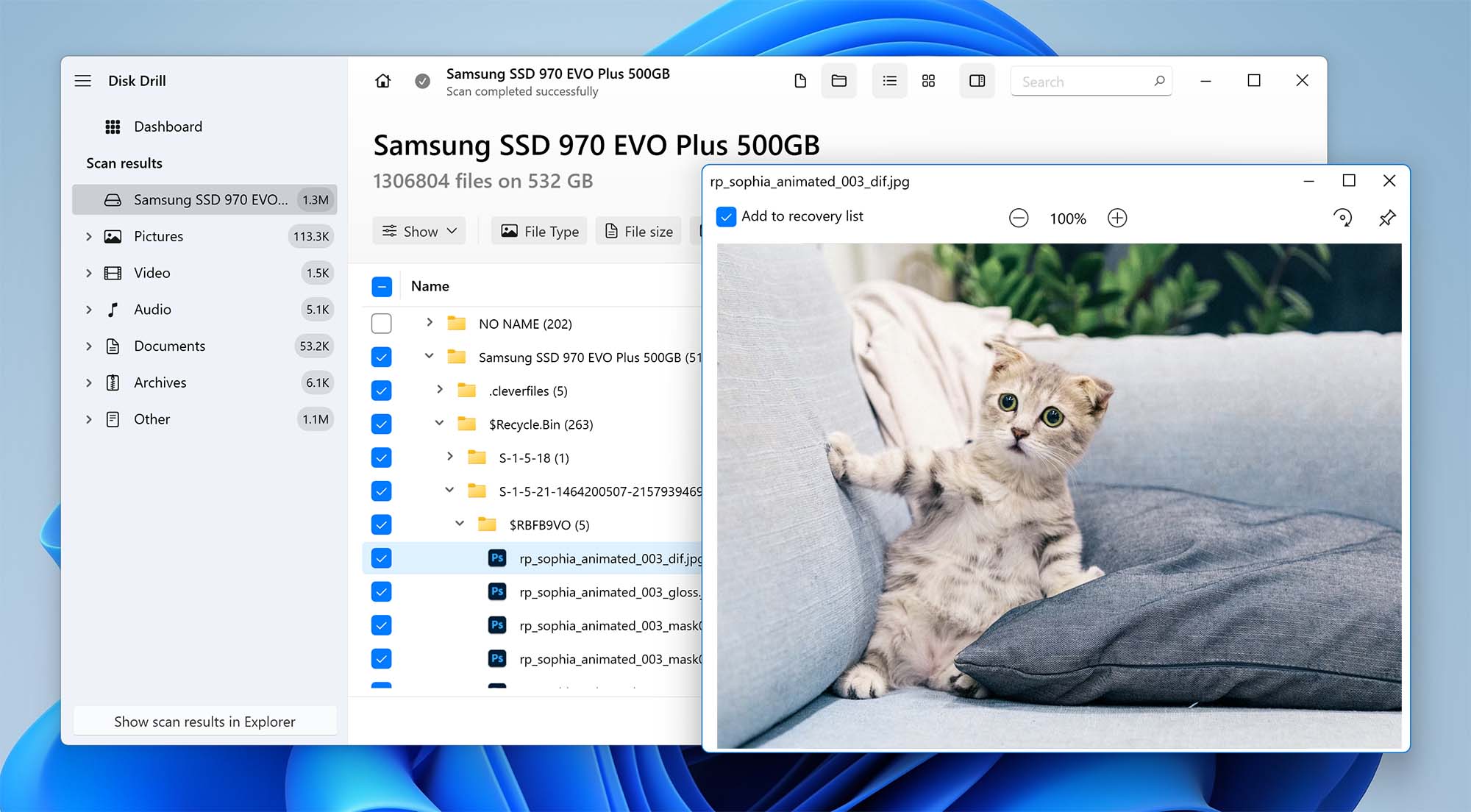 Disk Drill Data Recovery is unquestionably a formidable hard drive data recovery software that ranks high in the information technology industry. This application, developed by CleverFiles, is uniquely tailored to scan external and internal storage devices, from your local disk drive to portable SSDs.
Several features make Disk Drill one of the best SSD software recovery tools. It is excellent for professionals and home users, with its polished experience and best-in-class data recovery results. The latest version of the software can recover data in more than 400 file formats from various storage devices and file systems using its advanced scanning algorithms.
👀
Data recovery with Disk Drill is an intuitive process that doesn't require any expert knowledge. For example, you can filter scan results to find a specific file and preview it before recovery directly inside Disk Drill. Then, if you need to shut down your computer, you can pause the scan and resume it later.
Pros:
The user interface is highly intuitive
Excellent recovery capabilities
Works on all Windows platforms
All kinds of disk drives supported
The free version allows recovering up to 500 MB of data
Enhanced data  protection with Recovery Vault and Drive backup
Cons:
No support on phones
Limited support for Linux file systems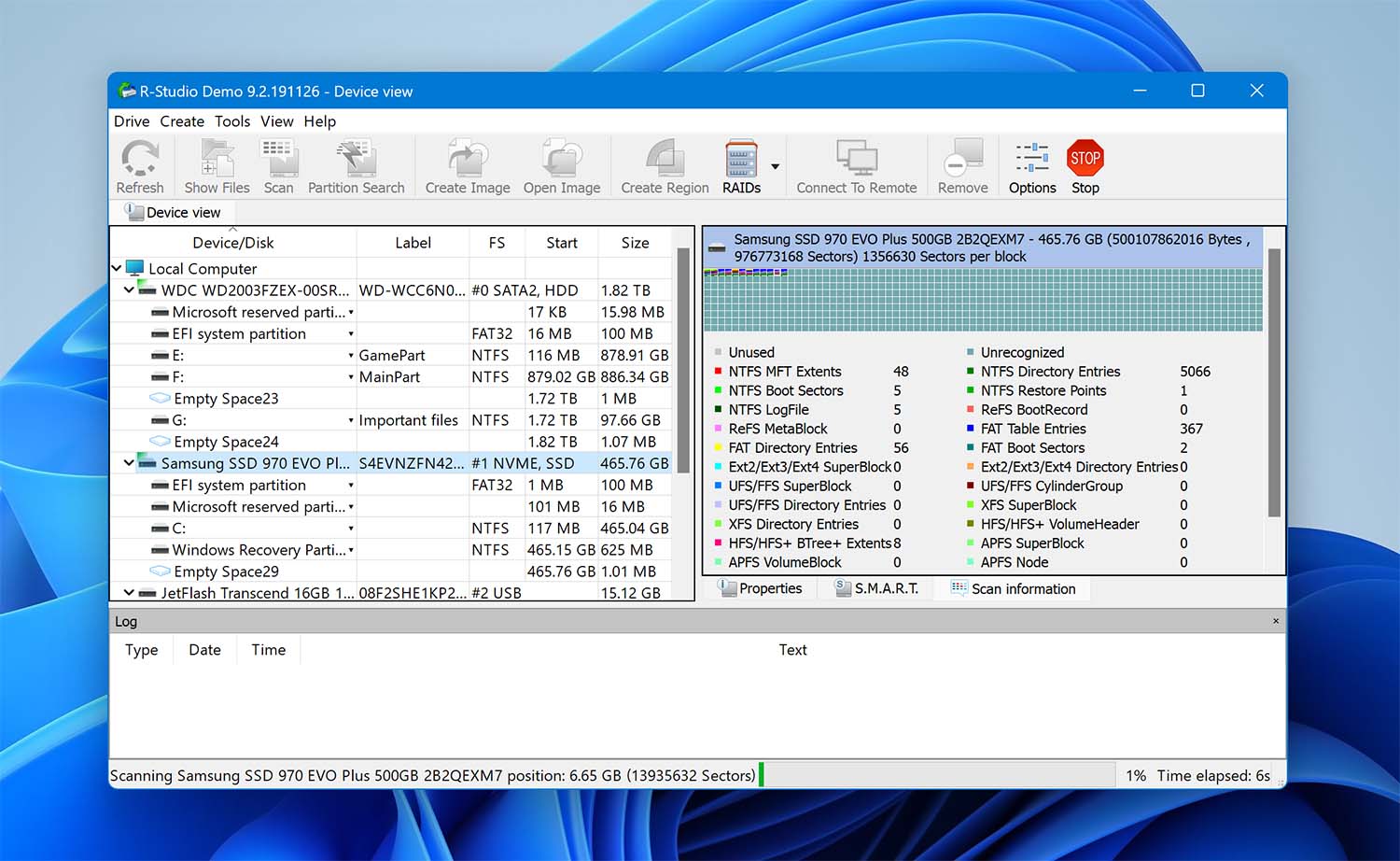 R-studio is geared for IT experts and professionals. It is a great program that helps restore deleted files. However, it is a little challenging to get your head around if you are very new to the command-line interface. Still, it has incredible support from its active users.
Recovered files can be sorted by their extensions, creation time, modification time, access time, and other parameters. In addition, you can preview many supported file types or view files using the built-in hex editor to assess their integrity or perform partial recovery.
R-studio also walks you through a step-by-step learning process that streamlines implementation for new users if you are up for it.
Pros:
Mass file recovery
In-depth and versatile search
Sorting and filtering data using extensions
Search for known file types
Supports multiple languages
Provides support for wizard-oriented interface and GUI
Cons:
No pause button – once scan begins, you must see it through
A one-time purchase of $79.99 is pricier
Sometimes buggy, crashes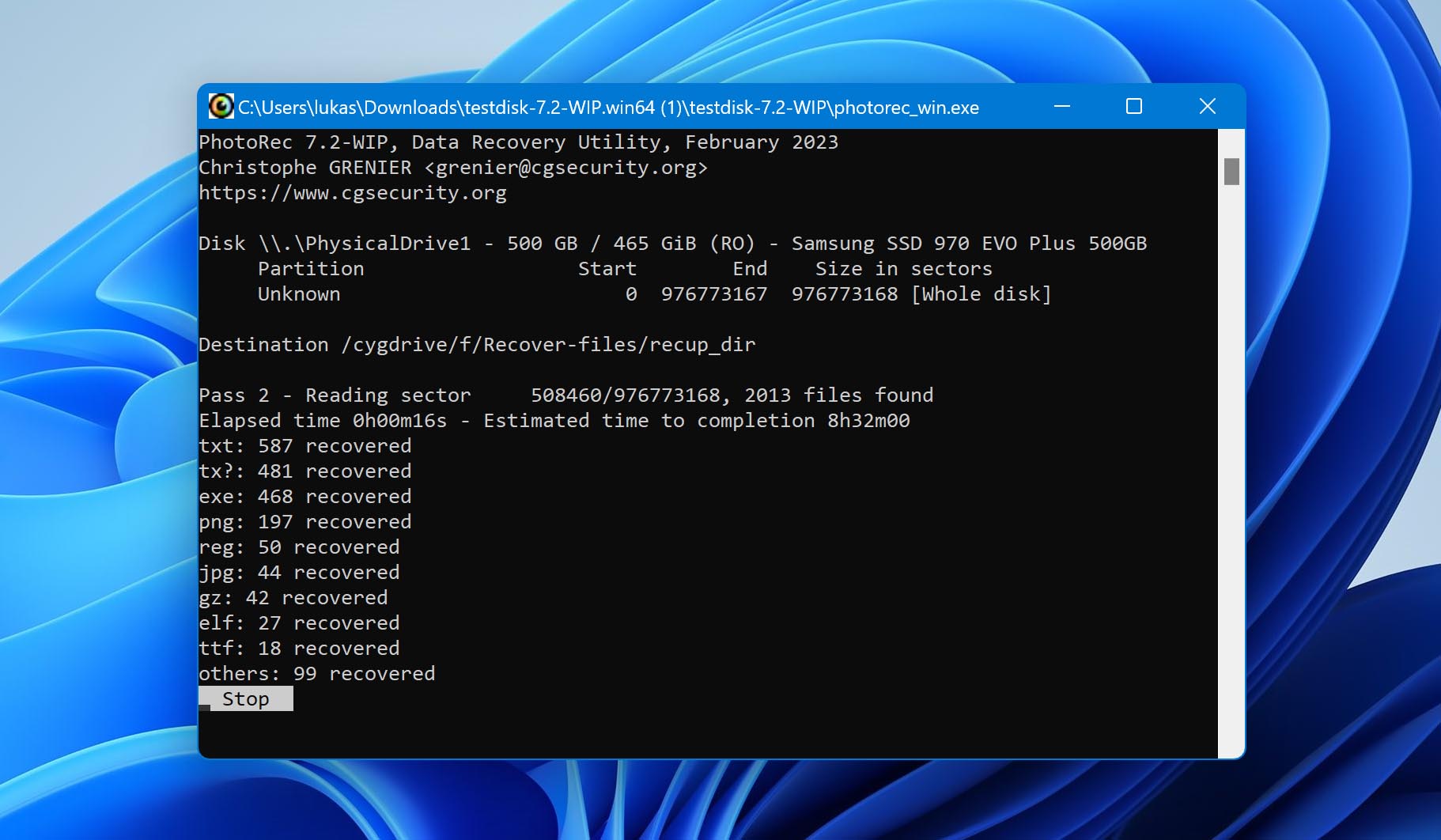 PhotoRec is an open-source data recovery software application that runs on basically any operating system. Despite its name, it not only recovers photos but also over 300 other file formats, making it an excellent choice for those who would like to recover deleted data for free.
Pros:
Open-source
Recovers 480 file extensions from 300 families
Uses non-destructive data recovery, protecting your data by default
Recovers even fragmented files
Best suited for digital cameras
Companion to the free, open-source TestDisk applications
Cons:
Outdated interface
Command-line aesthetic makes it difficult for non-tech-savvy users to get the hang of it
No customer support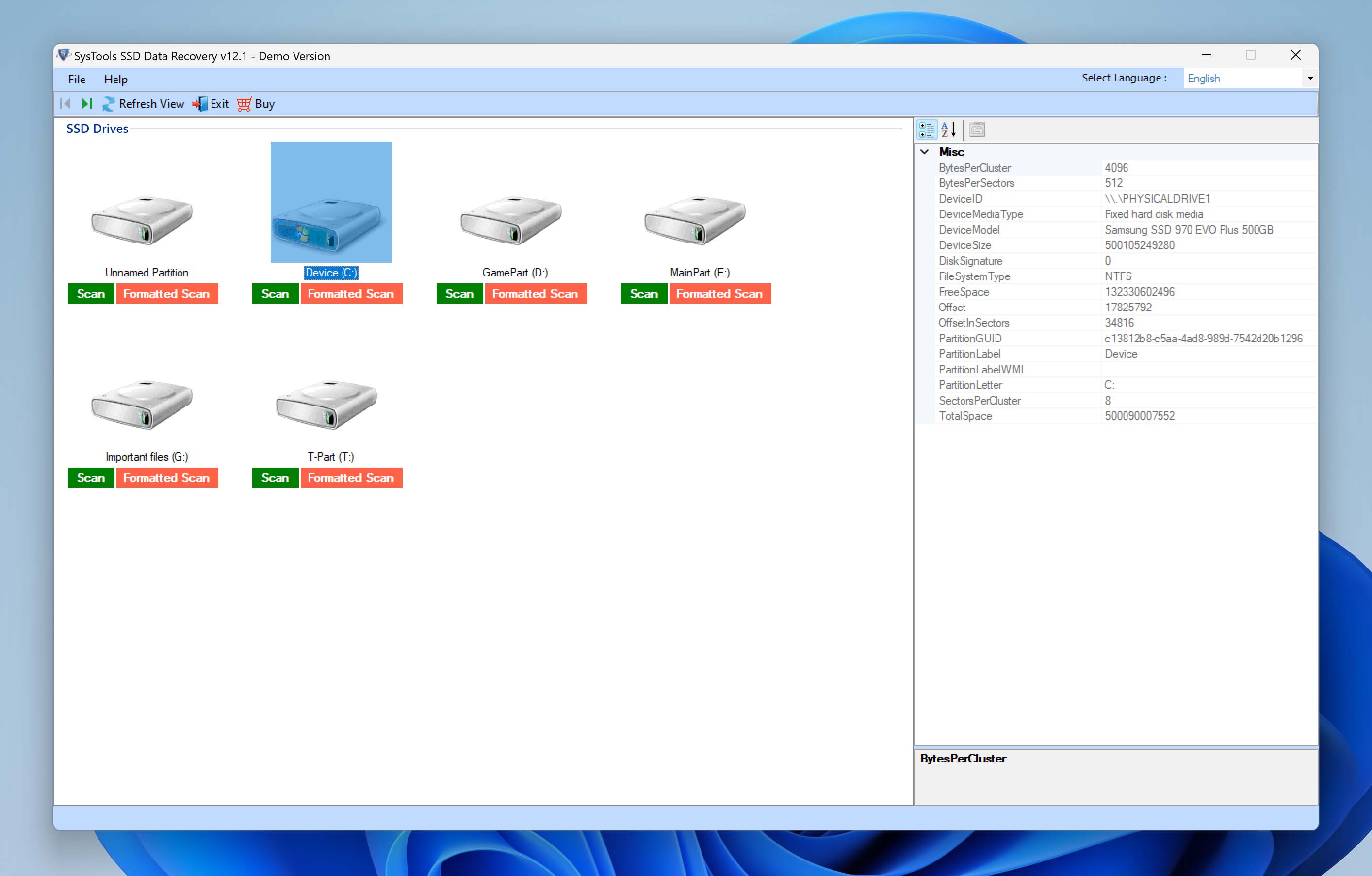 SysTools Hard Disk Recovery Wizard is a complete solution to recover permanently deleted files from both NTFS and FAT file systems. It retrieves data even from formatted hard disks. In addition, it supports RAW hard drive data recovery – in a few steps, you can restore lost files from the internal and external hard drives.
Download SysTools SSD Data Recovery
Pros:
Deep, unlimited scans by default
Scans are saved automatically
Data recovery from internal and external HDDs
Commendable customer support
It can be used on two devices in one license
Cons:
It is pretty complex, making it difficult for new users to get used to
There are some bugs, making data recovery a little unreliable
You might risk losing data permanently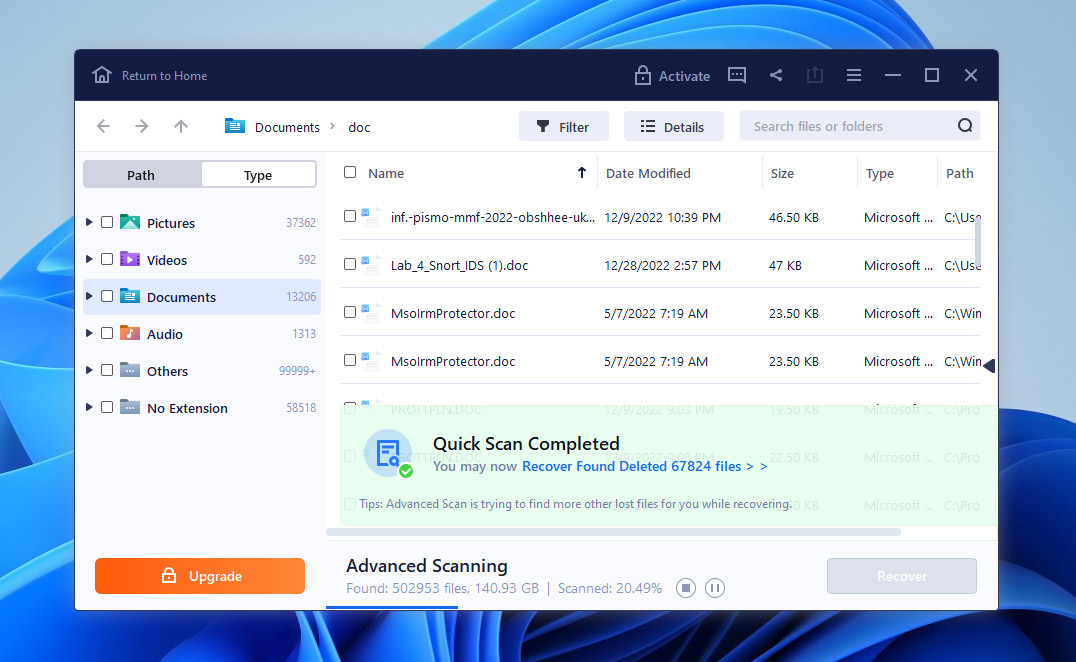 EaseUS is a leading software company, and its data recovery solution doesn't fail to impress. EaseUS's recovery wizard is very popular with its reliability and ability to recover many file formats from all kinds of storage devices.
The best part is that it functions as a wizard. This makes it extremely easy even for new users to recover their data.
Download EaseUS Data Recovery Wizard
Pros:
It does deep, unlimited scans by default
Scans are saved automatically
Data recovery from internal and external HDDs
Reconstruction of the original folder structure
Versatile customer support
One license holds good for two devices
More than 1000 file formats supported
Cons:
EaseUS is expensive, with a free version that allows you to recover up to 2 GB of data
Unattractive pricing plans
Longer recovery times
Limited language choice for the interface, making it difficult for non-native users
FAQs
Conclusion
Recovery software is a great help in data loss situations. Let's suppose you need a recovery solution: In that case, you can blindly pick from our list, and rest assured that you have chosen reliable software that you can trust. Now armed with your SSD recovery software, get that data!
Joshua is a content curator for Handy Recovery. His expertise involves taking intricate IT concepts and breaking them down into super easy to understand chunks. He's been wielding the writing sword for quite some time now - 3 years to be precise. Digital marketing, data recovery, and anything "techy" are Joshua's niches.
Andrey Vasilyev is an Editorial Advisor for Handy Recovery. Andrey is a software engineer expert with extensive expertise in data recovery, computer forensics, and data litigation. Andrey brings over 12 years of experience in software development, database administration, and hardware repair to the team.