Your Mac's Trash is a great feature that temporarily stores deleted files and folders, enabling you to recover them quickly with a few clicks if you decide you need them back. But what about if you emptied the Trash by mistake before realizing you had deleted some important docs or irreplaceable photos? Are they gone for good?
🗨️
Fortunately, you can recover accidentally emptied Trash on your Mac. We are going to show you a variety of methods that can help you retrieve your valuable data from an emptied Trash bin.
🔗
Want to skip the background and jump straight to the recovery guide? Click here.
How Does Trash Work on Mac?
Apple developers built the Trash facility into the Mac operating system to address the common issue of users accidentally deleting important files or folders. It's very easy to inadvertently hit the wrong button or highlight the wrong item and delete something you cannot afford to lose.
When you or an application deletes an item on your Mac, it is not physically removed from your hard drive. Instead, it's moved to a special folder called the Trash. Items are held in the Trash for a designated number of days or until the Trash is manually emptied.
You can easily restore files from the Trash on your Mac before it is emptied. Just open the Trash folder by clicking on the wastebasket icon in your Mac's dock. Right-click on the item you want to restore and select Put Back. The item will be recovered to its original location on your Mac.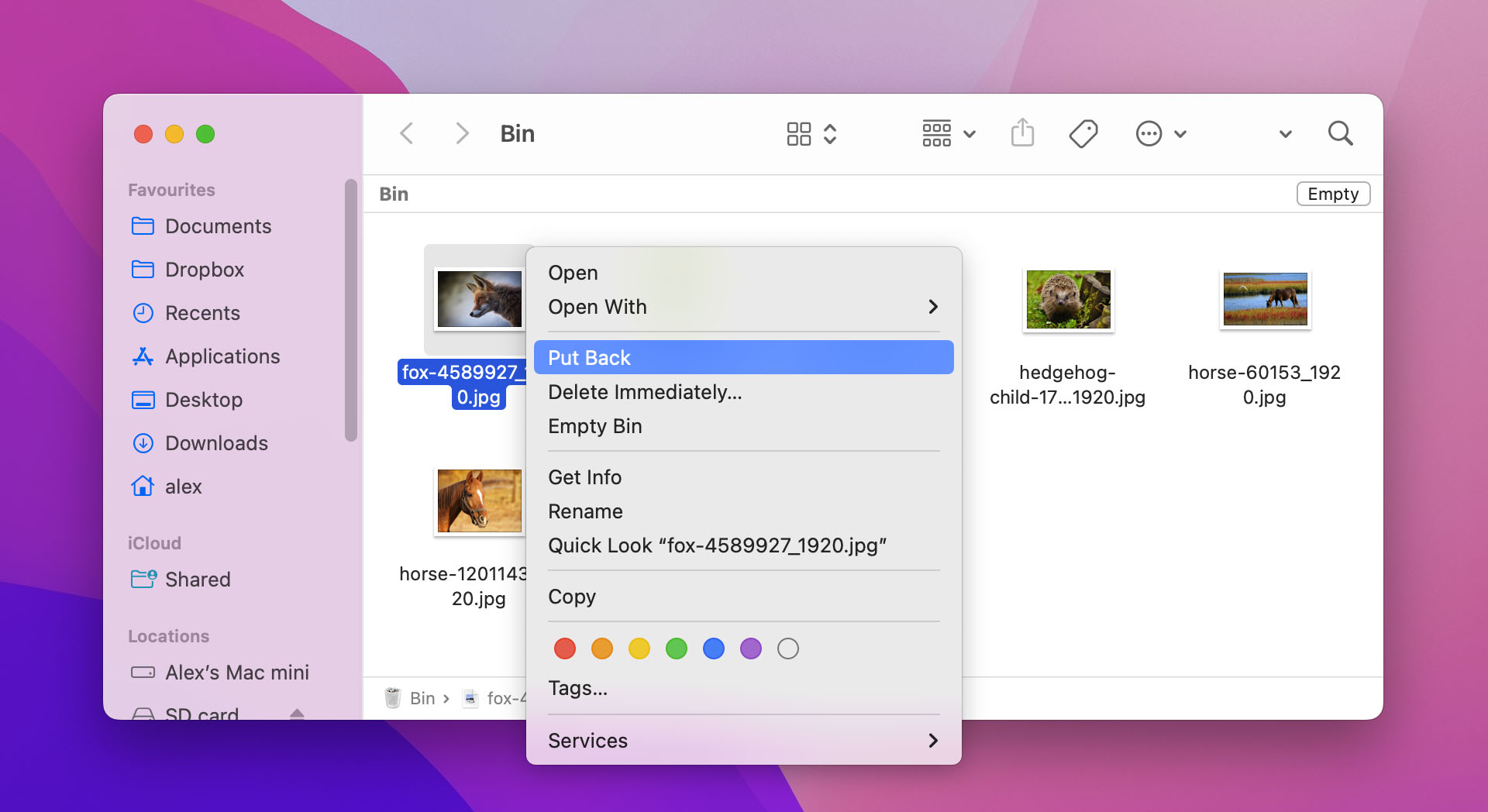 Is it Possible to Restore Mac's Trash After it is Emptied?
It is possible to restore Trash on a Mac after you empty the bin. Emptying the Trash essentially instructs the macOS to permanently delete all files and folders in the bin. But these items are not immediately physically removed from your Mac's hard disk or external storage media.
The logical links that make the file accessible to the OS are deleted, but the data remains on the storage device. The space occupied by the files that were in the Trash is marked as available for future use by the operating system. Data will eventually be overwritten by new information based on the needs of the OS.
Until the data has been overwritten, it can be recovered by specialized data recovery software. This software repairs the deleted logical links and makes the files and folders available to the operating system and applications. Once the files have been overwritten, they can only be recovered if you have backed them up.
⚠️
PRO TIP: Stop using the Mac as soon as you realize you have accidentally emptied the Trash. Continued use makes it more likely that the files you want to recover will be overwritten by new data and impossible to recover with a software solution.
How to Recover Emptied Trash on Mac with Software
Let's look at how to recover accidentally emptied Trash on a Mac using two different types of software solutions. One provides a user-friendly interface that simplifies data recovery and enables anyone to successfully recover emptied Trash on a Mac. The other is a command-line program that requires more extensive technical expertise to use effectively.
Option A:

Disk Drill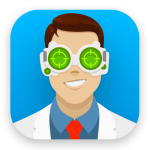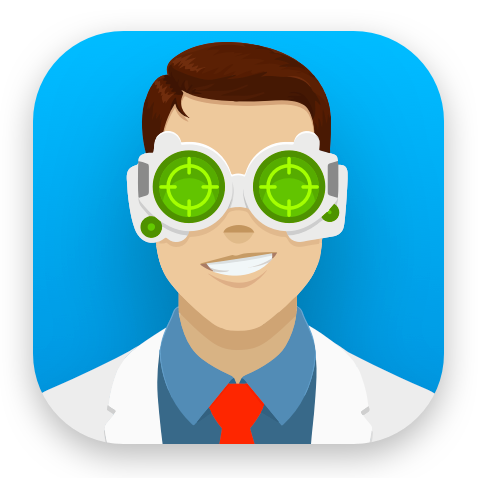 Disk Drill is a freeware product that falls into the class of user-friendly data recovery software. It enables even novice Mac users to recover emptied Trash on a Mac with just a few clicks. The tool uses advanced scanning algorithms to find recoverable deleted data and allows you to preview, select, and restore the identified files.
The following procedure demonstrates how to use Disk Drill to recover files when you have emptied the Trash by mistake or simply need to recover any lost or deleted data on your Mac.
Download and install Disk Drill for Mac on an external disk that does not contain the Trash bin that has been emptied. This is to protect the recoverable data from being overwritten when downloading and installing the application.
Launch Disk Drill and select the disk that contains the Trash.
Click the Search for lost data button to start scanning for recoverable items.
Preview the found files and select those you want to recover.
Click the Recover button to start the recovery. You will be prompted to supply a safe location where the recovered files will be stored. Don't use the disk you are recovering for this purpose.
Click OK after providing the location and let the software complete the recovery.
Option B:

PhotoRec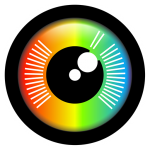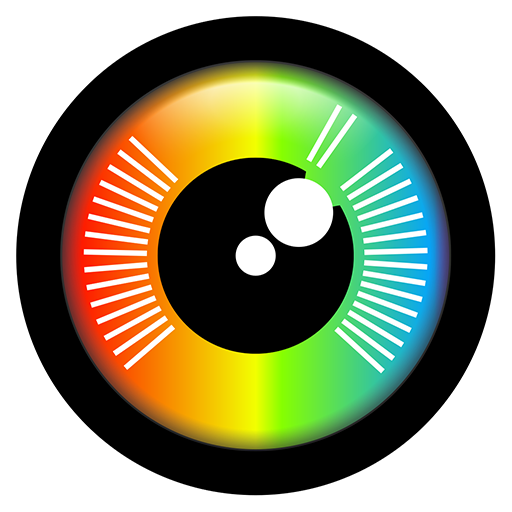 PhotoRec is a freeware data recovery tool that can be used to recover emptied Trash on your Mac. It employs a less friendly command-line interface and requires users to have some knowledge about their disk configuration. These facts make it less viable as a recovery method for the general user who just emptied the Trash by accident on their Mac.
The following overview of how to recover Trash on a Mac with PhotoRec illustrates the potential difficulties users may face with this software.
You need to install the software using /bin/bash in Terminal. Some users may not be familiar with this procedure.
The software provides a rudimentary command-line interface that is navigated with arrow keys and has not been updated since 2019.
Files are recovered under generic filenames which complicate and slow down the recovery effort.
Here's a step-by-step walkthrough of a PhotoRec recovery.
Download, install and launch PhotoRec.
Select the disk that contained the Trash bin.
Choose the partition containing the Trash.
Select the PhotoRec options to be used for this recovery.
Choose the files and file type to be recovered.
Carve a partition to store the recovered files.
Choose where to save the recovered data.
Perform the recovery.
🔗
Though PhotoRec is not as feature-rich as commercial recovery software, it can restore Trash on your Mac. For more details on this software, we suggest you read our full review of PhotoRec.
How to Recover Emptied Trash on Mac Without Software
Now let's look at some ways to restore Trash on a Mac without software.
Method 1:

Check Your Backups

If you regularly back up your Mac, you may be able to use the backup media to recover an emptied Trash bin. The key here is having the deleted files contained in your backup. New or recently modified data may not have been captured in your backups. Here are some options for recovering from backups that do contain the data that has been emptied from the Trash.
Manual Backup
The recovery method with manual backups is entirely dependent on the tool used to create them. It may simply involve moving and copying files or may require you to interact with the backup solutions user interface.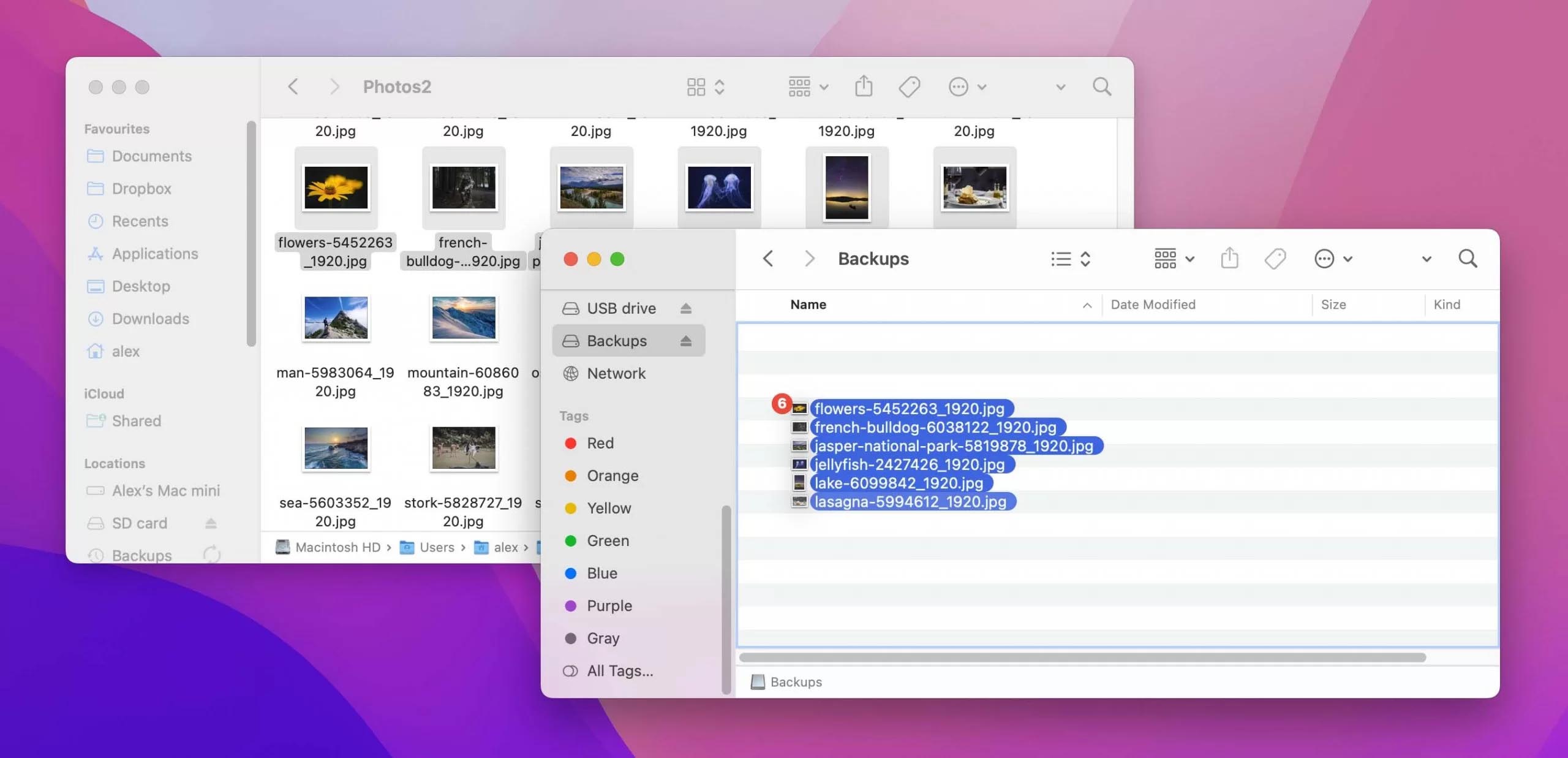 Time Machine
This backup and recovery tool comes installed on your Mac. Use the following procedure when restoring the Trash from a Time Machine backup.
Connect the Time Machine backup media to your Mac.
Open a Finder window in the Trash folder. (You should also check the folders that held the files before they were sent to the Trash).
Launch Time Machine and browse for the deleted items.
Select items to be recovered and client Restore.
iCloud
You can attempt to recover an accidentally emptied Trash with iCloud using the following steps.
Log in at iCloud.com.
Click the gear icon to access the iCloud Settings web app.
Scroll to the bottom and click on Restore Files.
Select the recently deleted files you want to recover and click Restore.
Method 2:

Contact a Data Recovery Service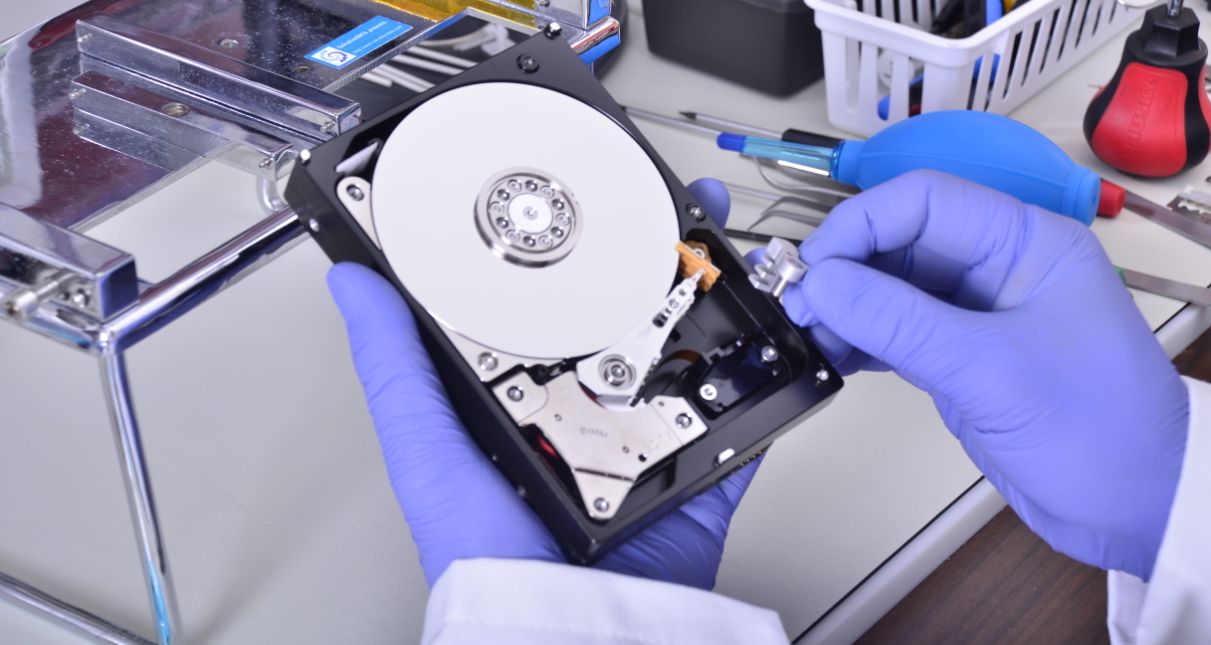 Data recovery services are great for addressing issues with damaged storage devices or failed hard drives. If you have simply emptied the Trash by mistake on your Mac, the technical skills of the data recovery center may not provide any additional value.
Either the files are there and can be recovered with DIY software or they have been overwritten and cannot be recovered except with a backup. You can save time and money by performing the recovery yourself using a reliable software solution.
FAQ
Conclusion
There are multiple methods of restoring the files from an accidentally emptied Trash on a Mac. Data recovery software offers the most efficient recovery path and does not rely on previously created backups that may not contain recently updated items. That does not minimize the importance of regularly backing up your Mac.
It is vitally important that you stop using the computer until you have recovered the deleted items or you risk overwriting the information you wish to retrieve. You should get in the habit of checking the Trash before emptying it to make sure nothing important slipped by. If you do accidentally empty your Mac's Trash, recovery software should be able to get it back for you.
Robert Agar is the Content Writer & Managing Editor for Handy Recovery. Robert brings over 30 years of experience in data storage, security, compliance, backup, and recovery to the HandyRecovery team. Several years ago, he turned his attention from hands-on technical roles to develop a career as a freelance writer concentrating on technology and its impact on society. Areas of focus include the cloud, data recovery, artificial intelligence, and industrial automation.
Andrey Vasilyev is an Editorial Advisor for Handy Recovery. Andrey is a software engineer expert with extensive expertise in data recovery, computer forensics, and data litigation. Andrey brings over 12 years of experience in software development, database administration, and hardware repair to the team.