I this article we have compiled a rundown of the ten best video recovery software tools for you to make an informed decision.
Jump to:
Imagine having two options when selecting video recovery software. One is compatible with the latest versions of Windows and macOS and has earned rave reviews from its users.  The other is a little-known data recovery tool that regularly falls short of its promises. Which one would you choose?
👀
Of course, you would select the first option. Then you can stop right here and download Disk Drill. This video recovery tool not only retrieves lost videos from the operating systems mentioned above but also can recover lost files from Android devices. It will also help protect your videos from an accidental deletion in the future.
However, we firmly believe in offering multiple solutions to fit every user's needs. That's why we have given you other options to choose from—some free and some charging a fee for their services but all are more than capable of recovering your precious data.
✅
Before moving on to our complete ranking, here is a quick recap of the best deleted video recovery apps:
1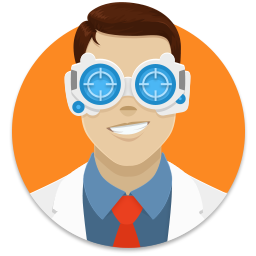 Disk Drill
Platform:

Windows, macOS
Distributed as:

Freemium
2

Recuva
Platform:

Windows
Distributed as:

Freemium
3

Stellar Data Recovery
Platform:

Windows, macOS
Distributed as:

Freemium
What is a Video Recovery Tool?
Video recovery tools help you retrieve deleted or lost videos from your hard drive, USB flash drive, memory cards, camera cards (including Conon cameras), camcorder cards, dashcam cards, drone cards, etc. They recover the deleted video file alongside all its properties, such as original name and location.
They don't stop at that. All these software tools can recover most mainstream video file formats and preview the retrievable videos after scanning.
How to Choose Video Recovery Software?
There are many ways to choose a video recovery app. You may only want to use a free solution, or be more interested in the feature set of a given recovery application. Here are some factors to consider when selecting a tool to perform video recovery.
🔧 Is the video recovery software versatile? Versatile video recovery software can retrieve data from hard drives, flash drives, memory cards, external hard drives, and other disk-based storage devices. They support various file systems, including HFS/HFS+, NTFS, FAT (FAT32), and exFAT, among others. Recovery software can also recover multiple file formats, including all kinds of audio files, videos, images, documents, and more. The tool you choose should be able to handle all types of lost data.
👌 Is the video recovery tool easy to use? Disk Drill is a great example of a video recovery tool that is easy to use. Its user-friendly interface simplifies the data recovery process and reduces the stress involved with recovering lost files. You can start scanning for lost data with a few clicks. Once it has completed the scan, the tool then neatly organizes recovered files in folders for Video, Photo, Documents, Audio, and Archive Files. You can easily choose the files you want to restore, as well as the location where you want to save them.
💲 Is the video recovery tool a paid or free solution? There are pros and cons with both free and paid video recovery tools. Those that cost nothing won't hit you hard in the pocket and usually allow you to recover videos saved in common formats. Paid solutions will restore almost every video file format you may encounter while charging you through a subscription or one-time fee.
🖥️ Is it portable or installed software? Portable software apps are those that allow you to run them from a removable device, such as an external hard drive or USB flash drive. They don't store anything on your system, don't affect your PC's registry, and therefore won't impact its performance. That's where their benefits end. When compared with their installed counterparts – which require you to download their installation file on your system, these software tools, like the portable version of Recuva, offer relatively low scanning speeds. That's their only drawback versus installed software.
Must-Have Features
Here are some of the features which almost all the best video recovery software possess:
| | |
| --- | --- |
| Multiple scan options | All the recovery software tools you see below offer at least two scan options: a standard/quick scan for when you're in a hurry and a deep scan to perform a more complete recovery. |
| Different data loss solutions | Some of you may have deleted videos by mistake. Others may have emptied the recycle bin altogether. Still, others may have formatted data, suffered a virus attack, or a system crash. Recovery software can deal with all data loss situations. |
| Preview and Restore option | Another important feature is the ability to preview video files that can be restored. Then they let you decide whether you want to retrieve all of them or only selected items. |
| Multiple device compatibility | The best video recovery software tools can run on multiple operating systems and recover data from virtually any disk-based device. |
Top 10 Best Video Recovery Software
Let's see which video file recovery software applications made it to our full ranking.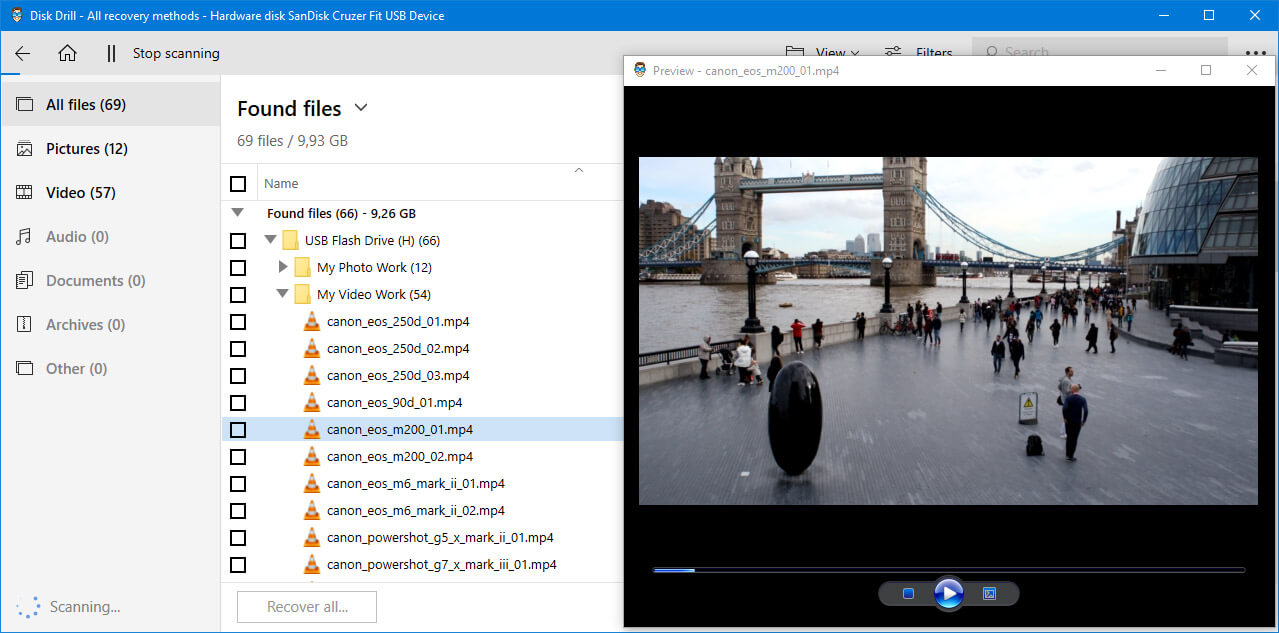 Disk Drill doesn't just recover deleted videos and files. It also prevents your videos from accidental deletion. You can even use this tool to create more space on your disk by locating and (with your permission) deleting duplicate files.
Pros
User-friendly interface
Supports over 400 file formats
Market-leading RAW video scanner
Prevents accidental deletion
Offers multiple data recovery options
Cons
Won't show a file's quality before recovering it
Download Disk Drill Data Recovery
User Impressions
Start with its user-friendly interface. All the options you'll ever need – Data Recovery, Data Protection, or Data Backup – are neatly placed on the left-side panel. There are also options using that let you access paused or complete scanning sessions.
Recently, my most critical hard drive failed. 4TB of drone video work, seemingly gone. After many days of trying to clone the drive and then restore any data at all, Disk Drill seems to have helped me recover most of it. Money well spent.

— Isaac Forman (@isaacforman) October 22, 2020
Disk Drill relies on advanced scanning algorithms to retrieve deleted files in 400+ formats. It can also recover videos from a formatted disk, an emptied Recycle Bin, and even from a corrupt external drive.
Then there's the Recovery Vault. This feature prevents your videos from accidental deletion by storing deleted videos for a user-determined period. You can recover all the videos in the Recovery Vault with a few clicks. And the best thing about it is that Recovery Vault is free!
Free version available? Disk Drill can recover up to 500 MB of data for free.
Paid Plans: $89.99 lifetime license
Scanning options: Quick and Deep
Additional features: Recovery Vault, Disk Health Monitoring, Byte-to-Byte Backup
Compatible with: Windows, Mac, iOS, Android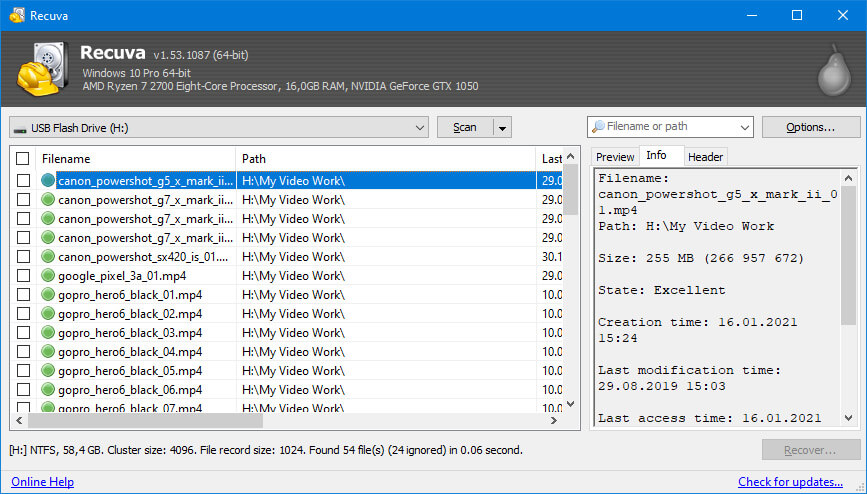 Multiple features of Recuva impressed us. Foremost among them is the fact that it doesn't charge you a fortune for its services. Next is its extremely easy-to-use and clear interface. We also like its Preview screen, which neatly organizes data identified by one of its scanning options.
Pros
Competitively priced
Visually pleasing interface design
Draws very little processing power
Available in a portable version
Cons
Only compatible with Windows
User Impressions
Recuva kicks things off by asking you a simple question – the type of files you're trying to recover. You then decide if you want to make a disk image of the retrieved file, or intend to recover it directly from the drive. (Hint: create a disk image if your drive is failing; otherwise go for the second option).
Recuva is your friend

— JustDerk Poortenga (@DerkPoortenga) January 14, 2021
It then asks you to identify the deleted files' location – on a drive, in your Documents Folder, in the Recycle Bin, everywhere in your computer, and more. Finally, the Wizard asks whether to perform a Quick or Deep Scan. All these questions won't take more than a minute to answer.
Recuva further sweetens the deal by letting you retrieve data from damaged or reformatted drives. It also lets you take a screenshot of recovered files and create a virtual disk image to reduce future data loss chances. And it can restore lost or deleted files on virtual hard drives (VHDs) too.
Free version available? Yes
Paid Plans: $19.95 per month
Scanning options: Quick and Deep
Additional features: Formatted drive scanner, VHD support, secure overwrite
Compatible with: Windows only
🔗
Learn more about the pros and cons of Recuva here.
What's better than a software tool that can recover video files? One that can also repair those which were corrupted before deletion. Stellar does both and therefore gets our nod. But the slow speed of its deep scan and its expensive price tag prevented it from being our first (or second) choice.
Pros
Lets you sort files by type, size, and location
Supports all standard file types
Gives online ticket, live chat, and phone support options to its users
Cons
Deep scan takes ages to complete
Download Stellar Data Recovery
User Impressions
Installing this software is super-easy and won't take more than a couple of minutes. Its initial user dashboard lets you choose what type of files (audio, video, photo, etc.) you'd like to recover. You can then decide what location and drive you want the software to look into.
you can try stellar phoenix data recovery (paid software) but hard disk must be accessible through OS. Another option is Data recovery services at cities like Chennai.

— Ramani Krithivasan (@rkvasan2006ster) January 16, 2021
The interface also includes several advanced options for the tech nerds among you. For example, it lets you specify the file extensions you're searching for. You can activate safe mode if you take your security seriously, and can also add new file types. More high-end options come with pricier plans.
These include corrupt file repair, unbootable system recovery, RAID data recovery, and optical media recovery, among other options.
Free version available? Yes
Paid Plans: Standard ($49.99/yr.), Professional ($79.99/yr.), Premium ($99.99/yr.), Technician ($199/yr.), Toolkit ($299/yr.),
Scanning options: Quick and Deep
Additional features: Unbootable system recovery, optical media recovery, corrupt file repair
Compatible with: Windows and Mac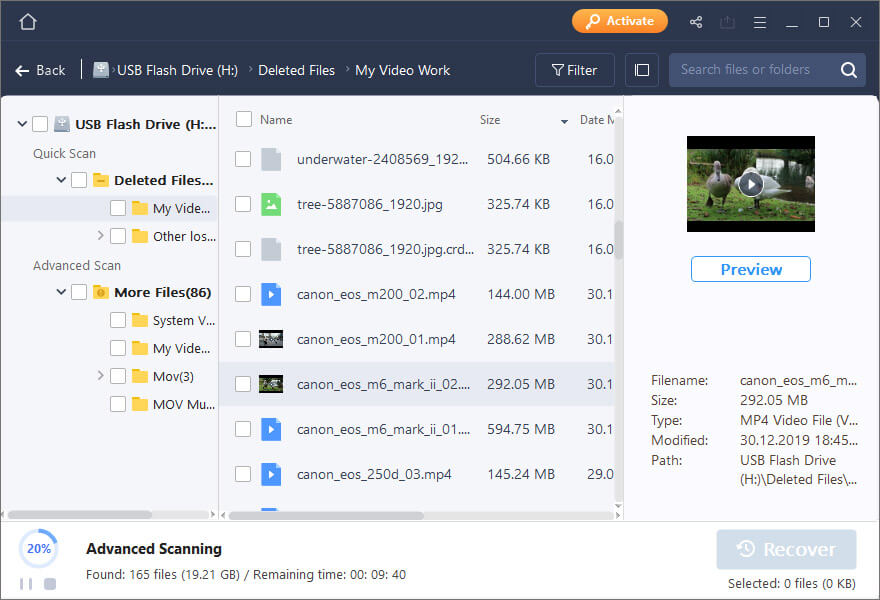 The EaseUS Data Recovery Wizard Pro has everything we look for in a data recovery tool. It can completely retrieve images, videos, and other files and works in multiple data loss scenarios, including partition loss, operating system crash, and even virus attacks. But its expensive plans might put off budget-minded users.
Pros
Excellent user interface
Quick deep scanning function
Other highly-advanced features
Download EaseUS Data Recovery Wizard Pro
User Impressions
One of the things that surprised us about this software is its simple yet effective operation. Its tidy interface guides you step-by-step through the recovery process, identifying everything from virus-corrupted files to accidentally-deleted videos.
Depending on the size of what is missing there are some that will allow restoration of up to 5gb* EaseUS data recovery should allow small restores

— Gallotia MSV (@gallotia_viz) January 12, 2021
Equally noteworthy is this software's Free Remote Assistance feature. It helped us get in touch with experts whenever we were facing a thorny issue, like reformatting the drive or dealing with partition loss. We feel that ordinary users can use this paid feature to increase their chances of data recovery.
Our experience with its Mac version was equally impressive. Some of the features that it offers, like iTunes backup recovery, Time Machine backup recovery, and smart disk monitoring, were those which we didn't find in other Mac-specific data recovery tools.
Free version available? Can recover up to 2GB of data
Paid Plans: For Windows Users – Pro License ($69.95/month; $99.95/year; $149.95 for life);  For Mac Users – Unlimited Pro Version ($89.95/month)
Scanning options: Quick and Deep
Additional features: Remote assistance, iTunes backup recovery, bootable USB drive creation
Compatible with: Windows and Mac
🔗
Read more about EaseUS Data Recovery in our full review.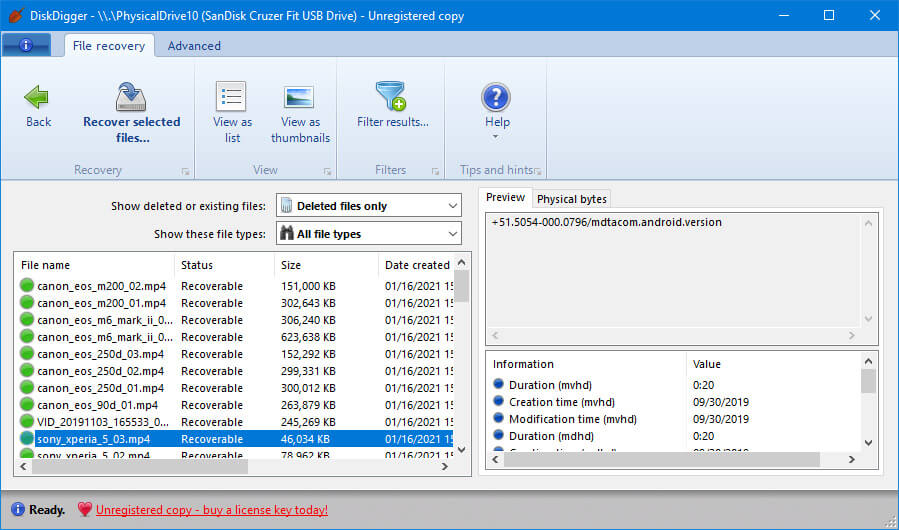 Looking to get your hands on an inexpensive data recovery tool? Then you won't go wrong with this budget-minded software. It doesn't offer the bells-and-whistles some other tools, but it will get the job done as far as data recovery is concerned.
Pros
Straightforward interface
Supports all file systems
Works on Windows, Linux, Android,  and Mac
Cons
Doesn't let you scan a specific folder
Doesn't offer all of its functions on a device that isn't rooted.
User Impressions
Anybody who has ever used DiskDigger will tell you that its interface is basic. That's a good thing because it doesn't overwhelm you with a list of features you'd never use since its feature set is limited.
@richyricha i have discdigger software which digs all ur data even formatted may be it works for your camcorder

— jayakrishna (@jk2757) March 18, 2011
Launching this software will get you face-to-face with the drives attached to your system. You'd then have to click on the disk you want to scan, select the scanning mode (Deep or Deeper) and wait. The waiting time would stretch to several hours if you decided to 'Dig Deeper.'
That's not the only shortcoming of this software. It lacks at least two features that other tools offer, even on their free versions. These include the option to scan a particular folder and the inability to access all of its functions on a device that isn't rooted.
Free version available? Yes
Paid Plan: $14.99 for life
Scanning options: Deep and Deeper
Additional features: Virtual disk image file scanning
Compatible with: Windows, Mac, Android, Linux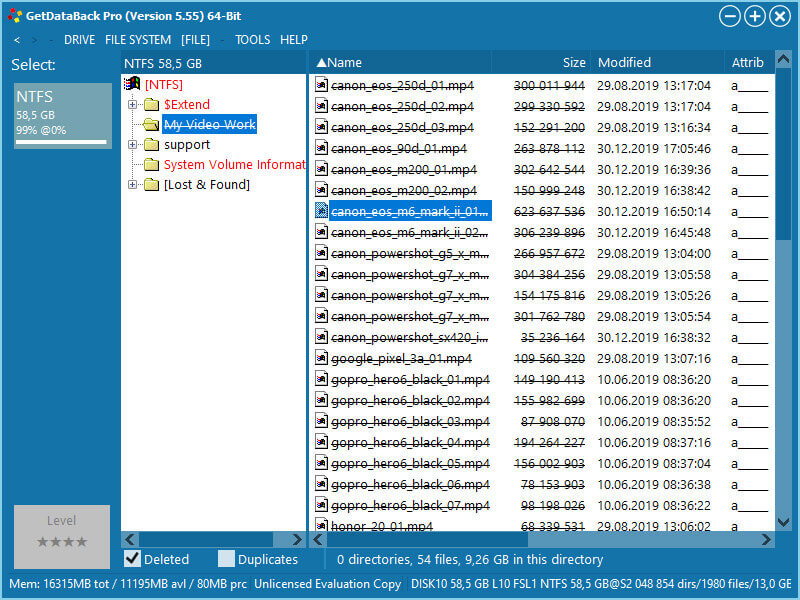 GetDataBack is a compact software tool that consumes only 17MB of disk space and works wonders in various data loss situations. You can rely on this software to retrieve data lost due to a virus attack, with a formatted drive, in a power failure, or when fdisk has been run.
Pros
Free version available
Recovers all types of videos
Restores file name and directory structure
Supports multiple storage mediums
Cons
Isn't compatible with MAC
User Impressions
Our first impression of GetDataBack was to marvel at its specialization. This data recovery software doesn't believe in offering a one-stop solution to all its users. Instead, it provides four variants, categorized by your operating system and the type of data you want to recover. Let us explain.
GetDataBack can recognize deleted partitions, and copy files to another drive.

— Roland Jørgensen (@mindlessdk) September 29, 2020
The first of those variants is GetDataBack Simple. It performs basic file recovery on Windows and Linux operating systems. The next four – GetDataBack for FAT, GetDataBack for NTFS, RAID Reconstructor, NAS Data Recovery – do only what their names imply. You can't count on them to do anything else.
Which of the variants will serve you the best? It depends on what type of files you may have lost. Those of you who have lost basic data on Windows might be more than happy with what GetDataBack Simple has to offer. Others could choose one of the next four variants.
Free version available? Yes
Paid Plans: Simple ($79), FAT ($79), NTFS ($79), RAID Reconstructor ($99) NAS Data Recovery ($99)
Scanning options: Quick and Deep
Additional features: Deleted partition recovery, corrupted partition recovery
Compatible with: Windows, Linux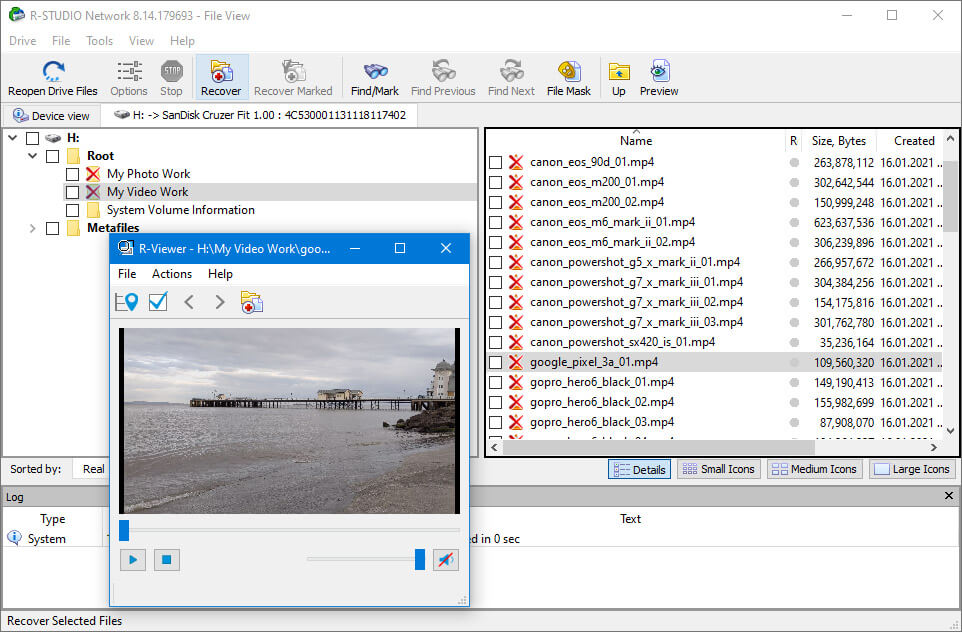 R-Studio is a three-in-one data recovery tool that brings together an intuitive user interface, disk repair technology, and advanced file recovery algorithms. This allows it to serve the needs of professional and enterprise-level data recovery pros, while also remaining relatively easy to use for entry-level users.
Pros
Operates very reliably
Compatible with multiple OS
Works with NTFS and FAT partitions
Cons
Rather  technical in options and language
User Impressions
R-Studio offers multiple features to recover your precious data, including recovery over the Internet, advanced RAID reconstruction, and others. Our favorite among them is the built-in file viewer. It estimates the chances of successful disk recovery before the process starts.
I've used R-Studio data recovery software twice to recover lots of important data. Recommend!!

— Jim Wilson (@jimwilsonphoto) March 11, 2017
Not everything is great about this software, though. Its interface might be friendly but the menus require considerable knowledge to make the most of them.  As some of the jargon inside the menus might be unfamiliar to the average user.
Free version available? No
Paid Plans: Different for Windows, Mac, and Linux
Scanning options: One
Additional features: Built-in file viewer, disk image creation, advanced RAID reconstruction
Compatible with: Mac, Windows, Linux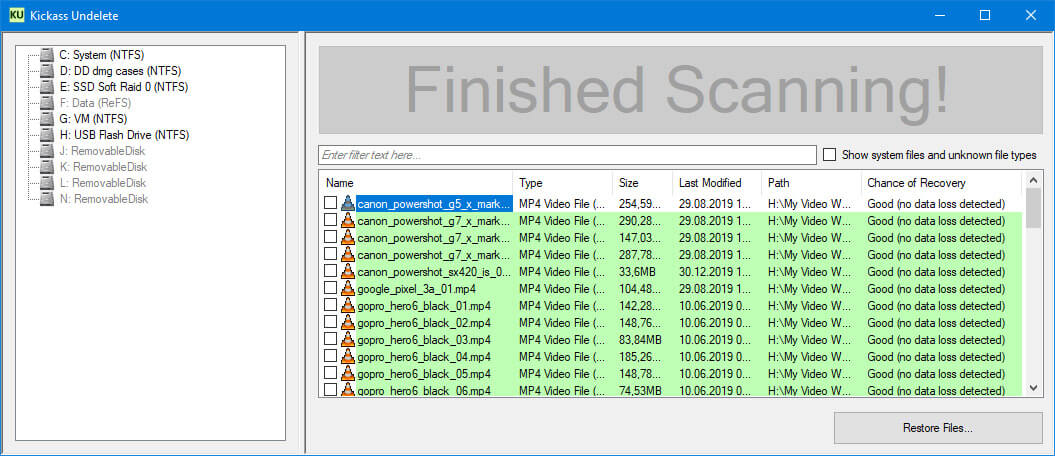 Kickass Undelete is open-source software that will recover your valuable data for free. It regularly receives updates from its developers and therefore stays ahead of the curve. But the fact that it doesn't cost anything means you can't expect it to come with an extensive feature set.
Pros
Free and open source
Filters by extension and filename
Incredibly easy to use interface
Cons
Won't recover files deleted long ago
User Impressions
Kickass Undelete offers an extremely basic and easy-to-use interface. Its main screen has everything you'd ever need to recover your data. That includes options for scanning for lost data, restoring what it has found, and more. You don't have to dig in layers of menus to find what you're looking for.
I'd look into checking if you can recover some of it. Harddrives usually keep a trace of data marked for deletion. If you're lucky it might still be recoverable. Something like Recuva or Kickass Undelete might do the trick.

— Fiorinol (@DoctorFio) April 4, 2019
Having said that, we won't trust this software for recovering files deleted long ago. On its website, it says that the scan works best 'if performed as soon as possible after file deletion.' That means you may have to get one of the paid software tools mentioned above if your data was lost quite a while ago.
Free version available? Yes
Paid Plans: No
Scanning options: One
Additional features: Filtering by filename and extension
Compatible with: Windows only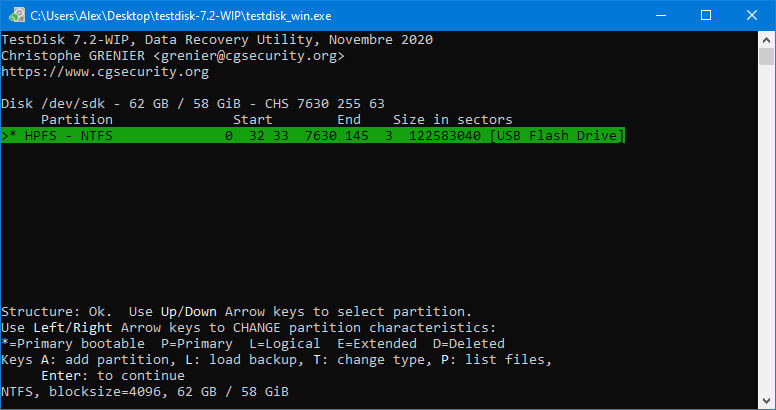 Here is another free data recovery software that can retrieve lost partitions and make non-bootable disks bootable again. It can also delete videos that were accidentally deleted, lost in a formatted disk, or those that may have become corrupt in the aftermath of a virus attack.
Pros
Can edit/restore partitions
Works on Haiku and BSD
High-speed operation
Cons
Not the most user-friendly
User Impressions
Unlike other free data recovery tools that we recommended above, TestDisk doesn't limit its utility to Windows. It can also help recover data on Mac and Linux. And it's the only software in this review that can work on BSD as well as Haiku. That's where the good news ends.
External HDD full of precious stuff has suddenly become RAW data. TESTDISK HELP ME OUT FS.

— Deef 🇮🇪 (@itsdefrag) January 10, 2021
TestDisk is designed for recovering partitions, not files. This prevents it from providing much info about the files in retrieved partitions. You'd have to manually check the properties of each file, an hours-long process if the amount of data you have lost is extensive.
Free version available? Yes
Paid Plans: No
Scanning options: One
Additional features: Fix FAT tables, Copy files from deleted partitions
Compatible with: Windows, Mac, Linux, Haiku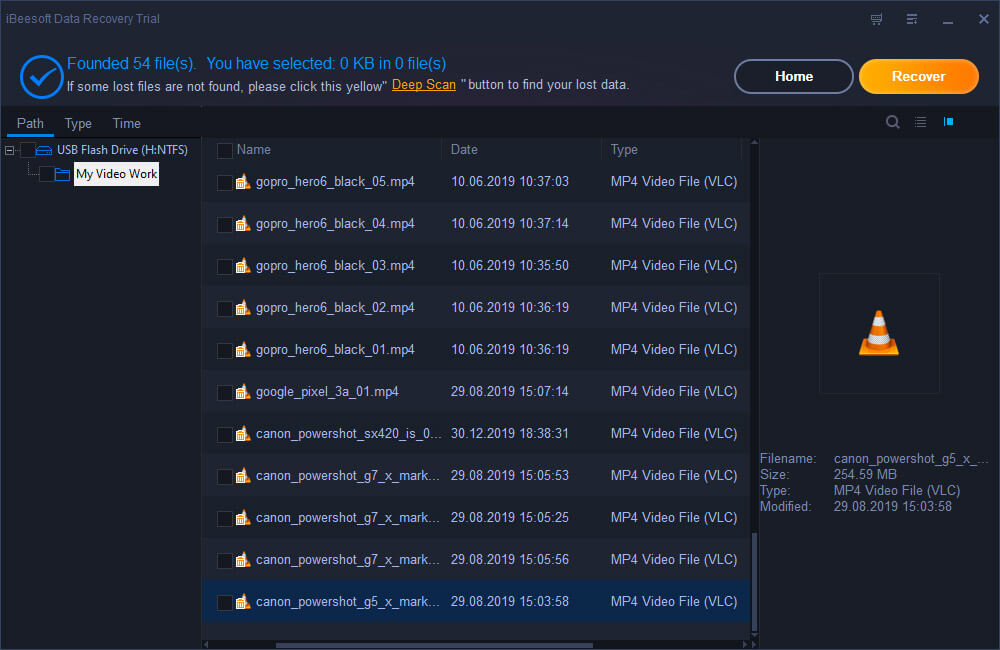 Three features of iBeesoft Data Recovery caught our eye. It has a straightforward interface, offers multiple options for video recovery, and previews retrieved data before saving it on your computer. But the fact that its free version won't let you save recovered videos reduces its usefulness.
Pros
Comes with a 60-day moneyback guarantee
Can retrieve partially destroyed files
Works both on Mac and Windows
Download iBeesoft Data Recovery
User Impressions
iBeesoft doesn't care about the scenario in which you lost your data. It can retrieve your precious videos whether you lost them in a crash, deleted them by accident, or saw them become corrupted in a virus attack. This software can even recover files that are partially destroyed.
One feature of iBeesoft that disappointed us was its speed. You'll have to wait for a few hours if the 'Quick' Scan' doesn't do the job and you have to resort to the 'Deep Scan.' Though it will make the wait worthwhile by giving thumbnail previews of videos you may have lost hope of seeing ever again.
Free version available? Yes
Paid Plans: Personal ($45.85 for 1 PC); Family ($89.95 for 2-5 PCs); Company ($299.95)
Scanning options: Quick and Deep
Additional features: RAW drive recovery, Recover partitions
Compatible with: Windows, Mac
Honorable Mentions
Here are the data recovery software tools which didn't make it to the top ten:
iSkysoft Data Recovery: Available in both free and paid versions, iSkysoft can rival the reviewed software in almost every respect except one. Had it given the option to 'only scan for videos', it would have made it to the top ten.
MiniTool Photo Recovery: Although its name implies otherwise, the MiniTool 'Photo' Recovery software can retrieve videos too. But it does lack advanced functions like Deep Scan and only supports a limited number of video file formats.
Remo Recover: Here is a tool that can get your videos back but is not in the top 10 because it can't recover data from reformatted drives and is too pricey for our liking.
Conclusion
Your search for the best video recovery software ends here. Our detailed guide hasn't only introduced you to the best recovery tools on the market. It has also provided you with information that allows you to choose the solution that works best for you.
✅
However, if you ask us to choose for you, our vote goes in favor of Disk Drill. This recovery tool boasts an extremely friendly user interface, is compatible with over 400 video file formats, and works on major operating systems. And its price won't blow a hole in your pocket!
Andrey Vasilyev is an Editorial Advisor for Handy Recovery. Andrey is a software engineer expert with extensive expertise in data recovery, computer forensics, and data litigation. Andrey brings over 12 years of experience in software development, database administration, and hardware repair to the team.