I have accidentally lost an important video file. Is it possible to restore it?
Yes, it is possible. If the video was stored on a disk-based storage device, there is a good chance the file can be recovered if you take the proper steps. It is critically important to stop using the storage device if you want to recover deleted videos from it. Continued use of the drive exposes the video to being overwritten or corrupted before it can be restored. Don't use the drive until after your files have been successfully recovered.

Losing an important video is no laughing matter. The videos you take and keep can have irreplaceable personal or sentimental value and spur memories that you don't want to lose. Discovering that you have accidentally deleted them or formatted a drive before moving them can be devastating.
Fortunately, just because your laptop can't access the videos at the moment does not mean they are gone forever. With a little luck, proper preparation, and the right tool you can undelete videos easily. We repeat our earlier suggestion that you stop using the disk that contained the videos until recovery is complete.
How to Recover Deleted Videos on a Windows PC
Disk Drill is an application that enables you to recover lost videos from disk storage devices. It provides an intuitive method of retrieving videos that have been accidentally deleted or lost.
To recover deleted videos, you need to follow this simple procedure.
Download, install and launch Disk Drill.
Select the disk that contained deleted videos and click Search for lost data.
Preview the recoverable data and select the files you want to be restored.
Click the Recover button to get back your lost videos.
Disk Drill – Simple & Effective Video Recovery Software
Disk Drill data recovery software is an excellent choice for users with any level of computer experience who need to restore deleted video files. Its combination of a user-friendly interface and sophisticated scanning technology makes it both easy to use and incredibly effective. The tool can recover videos, photos, documents, and audio files in over 400 different formats. With just a few clicks you can be on your way to a successful deleted video recovery.
Any kind of disk-based storage device can be scanned by Disk Drill's powerful algorithms. This includes flash drives, external hard drives, memory cards, and your machine's internal disks. A Quick scan will often find your lost data and there is a Deep scan option for files that are harder to recover. Disk Drill easily recovers files from an emptied Recycle Bin. You can preview the files that can be restored before committing to a full recovery.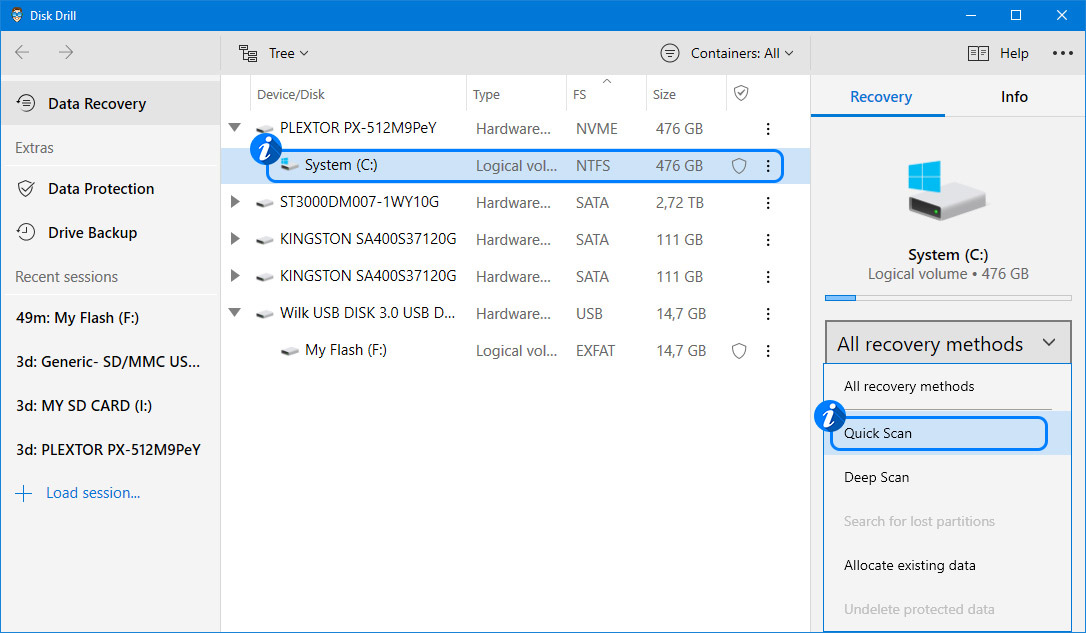 Download Disk Drill and enjoy 500 MB of data recovery for free as you test drive the application before spending a cent.
You can make use of the extra data protection tools that are included with Disk Drill at no charge. They enable you to
protect designated files and folders from accidental deletion with Recovery Vault
. You can also
take a byte-level backup
of a failing disk to be used for data recovery purposes, thereby safeguarding the original disk from excessive use.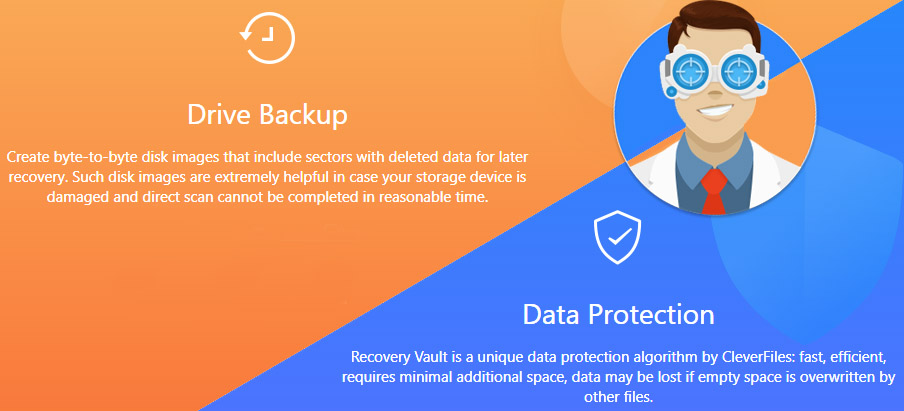 Video File Loss: The Main Reasons and Ways of Prevention
Video files are often captured on mobile devices or saved on external storage media such as flash drives. They are susceptible to being lost in several ways.
Human error is the leading cause of all data loss. It's extremely easy to accidentally delete files or format the wrong flash drive resulting in lost videos and photos. It's probably happened to you. The best way to prevent this type of data loss is to exercise caution when deleting files. Labeling flash drives is not a bad idea to help guard against inadvertently formatting the wrong one.
Infection by viruses and malware are another reason that videos might suddenly disappear from your computer. Maintaining antivirus software is your main defense against this problem. Avoid connecting flash drives or removable storage devices to strange computers as this exposes them to potential contamination by malicious software.
Environmental factors such as excessive moisture or heat can cause damage to storage media and lead to corrupt or missing files. Keeping your computers and storage devices in a cool, dry location will prevent this type of data loss.
Backing up your data regularly is a good practice to follow and will help you in the event of a data loss scenario. It's always better to have more than one copy of important files to protect yourself from disaster.
Advantages of Using the Recovery Software for Restoring Deleted Videos
The advantages of using recovery software to get your videos back include:
The flexibility of recovering from any storage media;
The ability to restore items from an emptied Recycle Bin;
Recovery of files not previously backed up is possible;
Easy recovery with an intuitive interface;
Economical alternative to a data recovery service.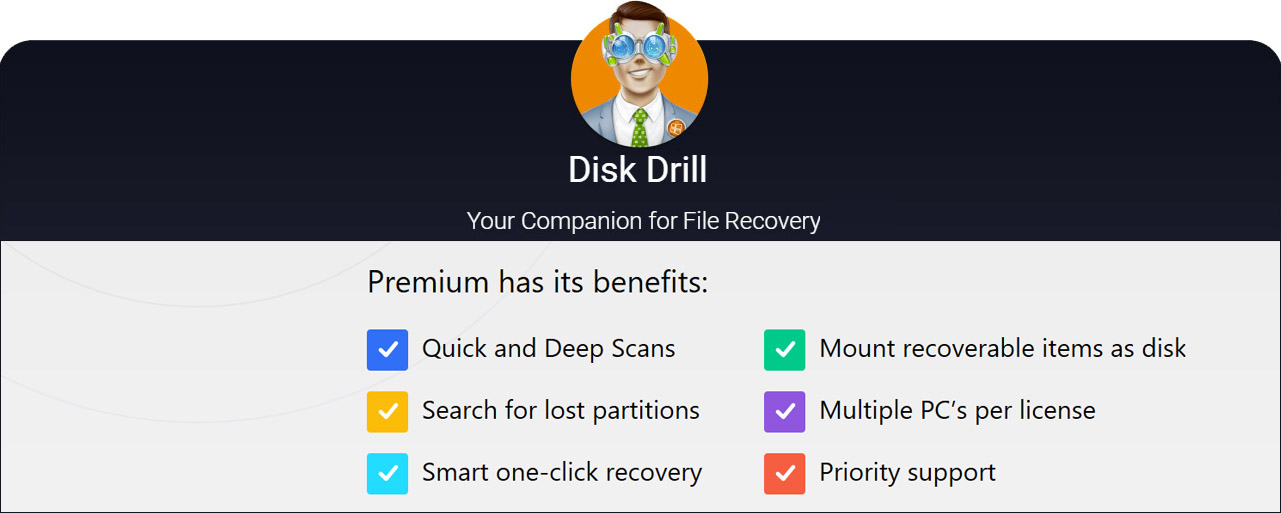 FAQ