Nowadays, different video file formats are available to serve a variety of needs. But regardless of which format you like to use for your videos, losing media files is always going to be an inconvenience at best, and a disaster at worst.
🗨️
If you're looking for a way to recover WebM videos, you've come to the right place. In this article, we will discuss WebM file recovery and how you can use data recovery tools to restore lost data. Let's begin!
What are WebM files?
Files with the .WEBM file extension are audiovisual media files often used to share videos on the web. WebM is an open, royalty-free video file format similar to the MKV (Matroska) file extension.
Because it is often used for video streaming, WebM is supported by most browsers, including Firefox, Chrome, Edge, and Opera. It's also compatible with media players like VLC, MPlayer, and Windows Media Player.
Can WebM files be recovered?
The short answer? Yes, it is possible to recover lost, corrupted, or deleted WebM files. However, note that your success rate will vary depending on factors like:
What caused the loss of data in the first place
The length of time between losing the WebM files and initiating the recovery process
What recovery method was used
⚠️
Pro tip: Stop using the device or partition containing the lost WebM videos immediately. This will maximize your chances of successfully restoring your data.
Lost WebM files due to accidental deletion
Lost WebM files due to accidental formatting
Accidental formatting happens more often than you think. And because the whole process of formatting storage devices always comes with grave warnings regarding permanent data loss, people often panic when they realize that they formatted a disk that contains important data.
But if this happened to you, fret not! With a good data recovery tool, recovering files from a formatted hard drive (or any other storage device, really) isn't far-fetched at all.
Lost WebM files due to storage corruption
No one wants to deal with a corrupted storage device. Unfortunately, storage corruption is always a possibility even for the most careful tech users. But as with the scenarios discussed in the previous sections, successful WebM file recovery, as well as fixing a corrupted hard drive, are both very much possible. It's truly a relief that one can recover data from a corrupted flash drive or hard drive using the right software.
How to Recover Permanently Deleted WebM Files
There are many ways to recover deleted videos from an SD card, hard drive, or any other storage device. But for most use cases, video file recovery using professional data recovery software is highly recommended.
Good data recovery tools are accessible, efficient, and user-friendly. Here at Handy Recovery, we recommend Disk Drill as a good file recovery solution. In addition to guiding you through the entire process of recovering deleted WebM videos using Disk Drill, we will also show you how to use DiskGenius — also a good file recovery tool.
Option A:

Disk Drill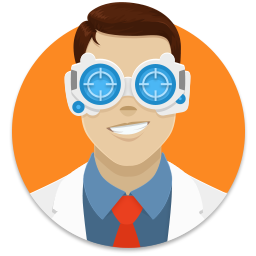 Disk Drill is one of the most popular data recovery tools for a reason. Fast, powerful, and feature-packed, it is capable of recovering hundreds of different kinds of files, including WebM and all of the other popular video formats.
You need the PRO version if you want to recover more than 500MB of data, but users are given the chance to get a good sense of how the software works (and enjoy additional data protection tools) even with just the free version.
To recover deleted WebM videos using Disk Drill, follow these steps:
Download and install Windows Disk Drill on your laptop or PC.
Launch the software after the installation process is complete.
Look for the original location of the WebM video you want to recover among the list of disks and devices displayed on Disk Drill's UI. Select the said disk or drive.
Click Search for lost data.
Disk Drill will begin scanning the device for files that can be recovered. Click Review found items.

⚠️

Tip: Click on the video icon to see videos found by Disk Drill in real-time. Once the software finds the specific WebM videos you want to recover, you can stop the scan and jump to the recovery step right away.

Select which videos you want to restore. If you don't recognize the filenames, take advantage of Disk Drill's preview feature by hovering over the file/s and clicking on the eye icon. This will help ensure you're recovering the right videos.

⚠️

Tip: You can also use the search bar on the upper-right portion of the interface to help narrow down the scan results. Simply input WebM (or whatever file format you're looking for) and hit Enter.

Click Recover, then choose where you want to save the recovered WebM files.
Click OK and wait for the process to finish.
Option B:

DiskGenius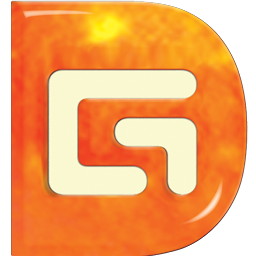 Though not as user-friendly as Disk Drill, DiskGenius is still a good WebM recovery tool that is worth looking into. It has a nice array of features and, like Disk Drill, allows you to try out the software through the free version.
🔗
Are you curious how DiskGenius fares in a real data recovery scenario? Read our full DiskGenius review to learn more.
Recover WebM videos using DiskGenius by following these steps:
Download and install DiskGenius for Windows.
Right-click the partition containing the lost or deleted WebM files you want to recover, and then click Recover Lost Files.
Check the Recover Deleted Files option and click on the Start button.

⚠️

Limit the scan to specific file types to make your WebM videos easier to find. Simply click Select File Types under the Recovery Options menu, and customize the scan settings accordingly.

Wait for the partition scan to complete.
Select the WebM files you want to recover by ticking the checkboxes beside each item.
Right-click the files after completing your selection, then select any of the "Copy to…" options, depending on where you want the recovered files saved.
Open the chosen location after DiskGenius finishes the WebM file recovery process. You should see the restored videos inside the folder.
Is it Possible to Fix/Repair Corrupted WebM Files?
WebM videos can suffer damage or corruption during recording, in the process of transferring, and even while in storage. But the good news is you can repair WebM files that have been corrupted using the right tools and techniques.
Repair WebM Files Using Specialized Tools
Video repair tools like Stellar Repair and Kernel Video Repair are available for download online. Although not 100% guaranteed to work in every single case of video corruption, they are worth checking out, especially if you're in a pinch.
Other Approaches to Repairing a WebM File
You can also try any of the following approaches when you encounter WebM videos that are corrupted or unable to be played:
If you're using a browser to play the WebM file, update the browser to the latest version, and then try again
If the video was sourced online, try to re-download the corrupted WebM file
Double-check that you have the compatible codec installed in your system
WebM Video Recovery
Another possible fix to corrupted WebM files is data recovery. Yes, you read that right — file recovery apps aren't just for missing or deleted WebM videos.
If you find that one or a couple of your files have become corrupted, you can attempt to restore them to their original, undamaged state by using data recovery software like Disk Drill and Disk Genius, which we have showcased in the previous section.
FAQ
Conclusion
Having to recover WebM videos because of mishaps like accidental deletion and corruption is a pain, but the good news is WebM file recovery should be pretty straightforward with the right tool. Using reliable data recovery software like Disk Drill and Disk Genius should be enough to address most of your day-to-day needs. But if push comes to shove, professional data recovery services are always an option.
Christelle Niña Africa is a content writer who likes to talk about technology, business, finance, and the Star Wars Expanded Universe. In pursuit of becoming an excellent technology writer, she immersed herself in the world of programming and development—which then evolved into a full-blown career as a software engineer in Fintech.
Andrey Vasilyev is an Editorial Advisor for Handy Recovery. Andrey is a software engineer expert with extensive expertise in data recovery, computer forensics, and data litigation. Andrey brings over 12 years of experience in software development, database administration, and hardware repair to the team.