Windows users can encounter different data loss scenarios, and a deleted Windows Media Video (WMV) file is a common example. If this has happened to you, don't worry. There are ways to recover deleted WMV files on your computer and even repair corrupted ones.
This article will guide you through the processes involved and talk about the various ways you can recover WMV files.
What are WMV Files?
There are different types of video file formats, such as MP4, MOV, and WMV.
WMV is short for Windows Media Video. What separates WMV from other video file formats is that it is a compressed video file. This means WMV files are a lot smaller in size, making them more convenient to store on your computer, especially those with lower storage capacities. However, being compressed also means it does not produce higher quality as compared to other video formats like the MP4.
Can WMV Files Be Recovered?
Yes, you can recover WMV files, but it will depend on how you lost them in the first place. Below are some of the most common data loss scenarios:
😨 Accidental Deletion – WMV files can accidentally get deleted while you are cleaning up your disk, especially if they've been in your storage for a long time and have never or rarely been used. This can happen either on your PC or any external storage device, like an external hard drive or USB.
📋 Formatting – There are a lot of reasons why you may need to format your drive, from malware or a virus, to a failed file system. While formatting technically deletes all of your data, including your WMV files, there is still a method to get them back.
📛 Storage Corruption – Storage corruption is common for unprotected devices, especially old storages that slowly give in to the test of time. Some of the most common reasons for device corruption are software failures, virus damage, and malfunctioning antivirus software. If your WMV files are saved in a storage that has been corrupted, the files will also be affected.
🗂️ Data Transfer Errors – It is important to let a data transfer via Bluetooth or USB cable complete before cutting the connection. In some cases, if a WMV file transfer is interrupted midway, the file ends up corrupted or deleted.
How to Recover Permanently Deleted WMV Files
Now that we know more about what WMV files are, let's get right down to business to recover your deleted files. If you are new to recovering deleted videos, it is recommended to go through this guide first.
✅
The most popular and the only objectively effective way to retrieve lost WMV files is with data recovery software. Let's look at a few options.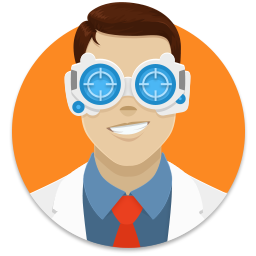 Disk Drill is a data recovery software tool developed by CleverFiles that has been used by countless Windows users to bring back lost data on their computers.
It has a higher recovery rate compared to its competitors, making it a great option for recovering deleted WMV files. Aside from its data recovery feature, it also has data protection tools to protect your disk from further damage. Plus, the free trial version lets you recover 500 MB worth of files, which is already quite a lot when you want to retrieve WMV files.
Follow these steps to recover deleted WMV files on Disk Drill:
Go to the CleverFiles website and download Disk Drill onto your Windows computer.
Open Disk Drill and start the installation process.
Open the program once it has been installed. On the homepage, choose the drive which you want to recover your deleted WMV files from. Once you've selected the drive that you want to scan, click Search for lost data.
Wait for the scan to finish and select the files you want to recover. Click on Recover.
Filter the results by clicking the Filters icon or typing WMV on the search bar. You can also select Video on the left sidebar to show video results only.
Preview the file by clicking the eye icon next to the file name to make sure that you are retrieving the correct WMV file.
Select the file that you want to retrieve, and click the Recover button.
Choose the file location to store the restored files, then click on OK.
👀
Note: The list of lost files indicates the various lost data that you can recover. However, not all files can be recovered successfully. Disk Drill will show each file's recovery chances for you to decide which ones to recover. It varies from Low to High and will indicate "Interrupted" if scanning is paused.
🔗
To get the full benefits of the software, invest in the Pro version for $89.00, or the Enterprise version for $499.00 if you run a company.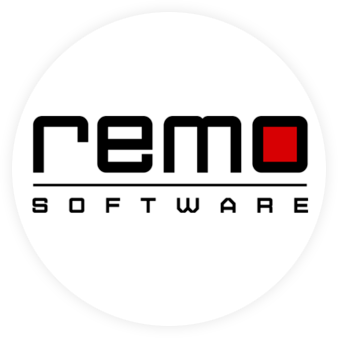 Another possible option for WMV file recovery is the Remo Recover, which can repair video files, among others. This tool can easily recognize and recover 500+ file formats (including MVW of course). It is compatible with numerous devices and operating systems, this means it can recover deleted videos from any disk-based devices including memory cards.
Remo Recover provides you with three main options, which we will be discussing one by one.
Recover Files
Recovering files involves bringing back lost WMV files and other general file formats on your computer. Usually, this is used when you accidentally delete a folder that has important files in it, and you have already emptied the recycle bin.
You can recover files using Remo Recover on the following storage devices:
Internal drive
External hard drives
SD cards
Other storage devices and hardware
Recover Photos
With this option, you can recover permanently deleted photos, which include:
Images lost in data corruption
Images deleted during formatting
Accidentally deleted photos
Photos deleted from cameras and smartphones
Recover Partitions
You can use the Recover Partitions option to recover partitions that have been mistakenly deleted, lost, corrupted, are RAW, or inaccessible. It also allows you to use Windows Partition Manager to restore re-partitioned and formatted partitions, as well as recover hard drive partitions with faulty sectors.
Now that we've talked about the different options that Remo Recover can offer, here are the steps on how to recover your deleted WMV file:
Head on to the Remo Recover website and download the application.
Launch the installer. Install Remo Recover on your computer.
Select the disk drive where your deleted WMV files were stored.
Click Scan, and the list of recoverable data should be shown.

👀

Note: You can also opt for a Deep Scan to search for more files hidden within your computer. To do this, simply click on Deep Scan on the lower left portion of the interface. This process usually lasts longer than a regular Scan.

Select the WMV files that you want to restore and click on Recover.All the deleted files should be restored to your chosen folder destination. The process is quick and simple, but the free version is limited to preview only, so you won't be able to restore your WMV files. Purchase one of these licenses to restore files with Remo:

$39.97 for Basic
$49.97 for Media
$79.97 for Pro
🔗
Disk Drill and Remo Recover are excellent recovery software solutions, but there are other best video recovery software tools out there that you can try.
Is it Possible to Repair Corrupt WMV Files?
Yes, it is possible to repair corrupt WMV files. The best way to repair WMV files is to use a software tool dedicated to repairing such files. Disk Drill and Remo Recover can repair corrupt WMV files by going through the same process in the recovery of lost files.
By doing so, you can repair corrupted WMV files on all types of storage media. This includes external and internal drives, SD cards, and more.
FAQ
Conclusion
Lost WMV files can easily be recovered using the right tools, such as Disk Drill and Remo Recover. These data recovery software tools have user-friendly interfaces that make the whole process quick and easy to do. Disk Drill and Remo Recover work on corrupted files, too.
There are other alternatives to these tools. Ultimately, the tool you use will boil down to what fits your needs and budget best.
Mako is a freelance writer with a passion for all things Mac. Whether you're talking about the latest macOS updates, figuring out the best Mac programs, or need to know something from the Mac ecosystem—he's your guy. He's been writing about Macs for more than 4 years but has been using one for nearly a decade.
Andrey Vasilyev is an Editorial Advisor for Handy Recovery. Andrey is a software engineer expert with extensive expertise in data recovery, computer forensics, and data litigation. Andrey brings over 12 years of experience in software development, database administration, and hardware repair to the team.