"You need to format your drive before you can use it." The dreaded error message will come up sooner or later, so you should know how to fix it – especially since going ahead with the format means that you'll lose your data. On the other hand, ignoring it may also lead to eventual data loss.
Fortunately, this is a common error and there are proven methods to fix an SD card without formatting. This article will teach you how.
🗨️
Pro tip: Formatting your SD card in the first instance is a drastic measure. Don't do it until you have read this article. Click here to jump straight to the recovery section.
Why Your SD Card Asks to Be Formatted
In reality, many factors can lead to this error. But figuring out what caused it in your case may help you find the solution faster. Here are some of the usual culprits:
🦠 Corruption. Corruption can prevent your SD card from properly functioning or your computer from recognizing it. Corruption happens due to virus attacks, interruptions to the read/write process, improper ejection, and other logical damage. Fortunately, there are ways to "uncorrupt" an SD card, and even recover files from a corrupted SD card using the methods in this article.
🔥 Physical damage. When not handled with care, you can easily bend, twist, and crack your SD card. When you disalign the metal pins of an SD card, you create connection issues between the devices. Dust and debris can also get in the way of connectors.
❌ Fake Product. Fake SD cards are lower in quality and often misrepresent either their storage capacity or read/write speeds (or both). When you buy a fake product, you can't really predict how it will perform.
⚙️ Outdated drivers. Drivers help your operating system read the external drives. Hence, an outdated one can make your SD card unrecognizable.
🔄 File transfer interruption. If a file transfer is interrupted (for instance, by a power outage or removing the card in the middle of a transfer), the card's file system may become corrupt, requiring the card to be formatted.
⚠️ Conflicting Operating System and Card Format: You could be prompted to format the memory card if it was previously used on a device with a different operating system than the one you are currently using. This happens because different operating systems use/can read different file systems.
How to Retrieve Data From SD Card Without Formatting
Before attempting to fix your SD card, we highly suggest that you retrieve your data first. Handling a problematic storage device can often make things worse. And if you do end up having to resort to formatting (such as in the case of severe virus infections), this will wipe all the data on your drive.
⚠️
While there are cases where you can still recover some or even all of your data after formatting your SD card, this article is about avoiding a format – so read on.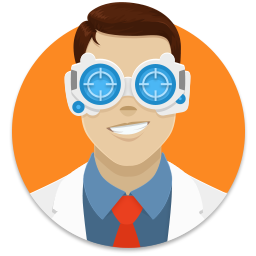 Fortunately, you can recover files from an SD card asking to be formatted using data recovery software. For this article, we'll be using Disk Drill. It's powerful and easy-to-use, and it can access devices that your computer refuses to recognize (as long as it appears in Device Manager).
To recover your SD card without formatting using Disk Drill:
✅
Note: Disk Drill is a freeware tool, you can use the free version to recover up to 500 MB of data without paying a cent. You check out this Disk Drill review if you want to know more about Disk Drill's many features.
Download and install Disk Drill.
Connect your SD card which asked to be formatted via your laptop's built-in reader or an external one. Then, launch Disk Drill.
Select your SD card and click Search for lost data to start the scanning process.
Click Review found items. It will direct you to the list of recoverable files.
Hover your mouse pointer to the right side of any file to preview it. You can also locate a specific file via the search bar by using its name or its file extension or search by file type.
Tick the checkbox next to the file you want to recover and click Recover. Alternatively, you can leave them blank and click Recover all.
Choose the destination folder where you want to save your recovered files. Make sure to select a location other than your SD card to avoid overwriting files that are in the queue. Then, click OK to begin the recovery process.
How to Fix Corrupted SD Card Without Formatting
Formatting an SD card completely wipes your data… You probably don't want that. Fortunately, there are ways to repair a corrupted storage device without having to format it.
The first step in fixing a corrupted SD card without formatting is to make sure it is readable. Your operating system should be able to recognize it in Device Manager, even if it doesn't appear in File Explorer. As long as it shows up in Device Manager, you can try one of these 6 methods.
Method 1:

Try using another device (e.g. USB Port, Card Reader, or PC)

This method is a collection of quick fixes just in case the problem is mechanical:
Check the sides of your SD card for a small, physical switch. This locks and unlocks your SD card – this is what it looks like. Try unlocking it and reconnecting it to your computer.
Use a dry, microfiber cloth to clear your SD card and/or ports of any dust and debris.
Use another port, SD card adapter (if you are using a micro SD card), or an entirely different computer and see if the error appears.
Method 2:

Assign a New Drive Letter

A faulty OS update or even a laggy computer can mess up drive letter assignment. If your SD card isn't showing up in File Explorer, it may have a conflicting letter with a local drive or it might not even have one.

To assign/change the drive letter, follow the steps below:
Hit (Windows key + X) and select Disk Management.
Right-click on the corrupted SD card. And select Change Drive Letter and Paths from the drop-down list.
Click the Change button.
Assign a letter and click Okay to apply changes.
Method 3:

Reinstall SD Card drivers

Windows automatically installs drivers. But things can still go sideways and we can end up with a faulty driver update during the process. The fix here is to uninstall the current driver first. Then, you can reinstall the latest driver from the web – automatically or manually.

Here's how you do it:
Hit (Windows key + X) to open the Quick Access Menu.
Select Device Manager.
Explore and look for your SD card. It may be under Disk drives.
Right-click on your SD card and select Update Driver.
Select Search automatically for updated driver software to begin the scanning process.
Click Update Driver.
👀
To manually update the driver, go to the manufacturer's website. From there, you can look for and download the latest driver.
Method 4:

Use CHKDSK Command

If none of the previous methods work, you can try using the command line to check for any memory card error. We can't guarantee that your data will be 100% intact after the process. It is best to recover your files and backup your data first before trying this method.

If you want to use CHKDSK to fix your SD card, follow the steps below:
Hit (Windows key + X).
Select Command Prompt (Admin) [or PowerShell (Admin)] to run as administrator. Alternatively, you can type cmd in the search bar at the lower-right corner of your screen.
Type this command: chkdsk drive letter: /f (Don't forget to replace "drive letter' with the actual one, like so: "chkdsk E: /f"). Then, press the Enter button. Wait for it to finish.
If the system detects bad sectors, you will receive a notification. When this happens, type Y and hit Enter again to begin restoring the file structure of your SD.
Wait for the process to finish, which may take a few minutes to hours, depending on the size of your SD card.
Method 5:

Use Windows Repair Tool

The Windows Repair Tool is a built-in utility that can check for any errors in the file system. If this doesn't pop up automatically, you can manually launch it by following the steps below:
Open File Explorer.
Select This PC on the left sidebar.
Right-click on the corrupted SD card and click Properties.
Navigate to Tools and click Check.
Click Scan and repair drive to start the process.
⚠️
A Can't Repair While In Use error message will appear if there is any unsaved file from the corrupted SD Card. You need to save and close it before you can proceed with the repair.
Method 6:

Use Diskpart Command without Formatting

This method refreshes your SD card's condition and may result in some data loss. Please ensure that you have retrieved your files and saved a backup first. Remember: You can always recover data from an SD card without formatting using data recovery software.

Here's how to use the Diskpart Command:
Connect your SD card to your computer.
Hit (Windows key + X).
Select Command Prompt (Admin) [or PowerShell (Admin)] to run as administrator. Alternatively, you can type cmd in the search bar located at the lower-left corner of your screen.
Type the following command and hit enter: diskpart
Type the following command and hit the Enter button again: list disk
Type the following command and hit enter: select disk 1 Change "1" with whatever number is assigned to your SD card.
Type the following command and hit enter: recover
FAQ
Conclusion
Formatting your SD card should always be the last resort. To be safe, get your files off the sd card and/or backup your data as soon as you see any signs of corruption. But if it's already too late, you can try the methods we've listed to retrieve your data from SD card without formatting.
Here are a few more tips to avoid this error (or at least avoid the worst consequences): Buy original SD cards. Always eject your SD card properly before disconnecting it from your computer. Use antivirus programs to avoid getting infected by malware. And again, back up your data!
Alejandro Santos was both a tech guy and a writer early on in his life. As a kid, you'd find him in his uncle's repair shop helping fix customers' computers. Today, you'll find his work on data recovery and software testing published on multiple tech websites, continuing to help users from afar.
Andrey Vasilyev is an Editorial Advisor for Handy Recovery. Andrey is a software engineer expert with extensive expertise in data recovery, computer forensics, and data litigation. Andrey brings over 12 years of experience in software development, database administration, and hardware repair to the team.