Looking for an SD card repair app? Use the quick links below to jump to the sections that interest you the most.
Jump to:
Effectively keeping your data secure and accessible doesn't come as easy, especially considering that data storage devices may fail without notice. As technology evolves, many programs designed to help you recover lost files have emerged, enabling you to dig deep and recover vital data.
👀
Whether it's a folder that contains photos and videos of your most memorable family vacation or documents that are essential to your company's activities or just some other data you find very useful - and it doesn't matter if these files were lost through a hardware failure or some kinda mistake, we have outlined the best SD card repair tools that will ease your data recovery efforts.
✅
Before moving on to our complete ranking, here is a quick recap of the best sd card repair software.
1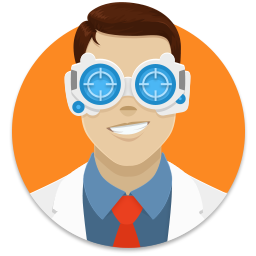 Disk Drill
Platform:

Windows, macOS
Distributed as:

Freemium
2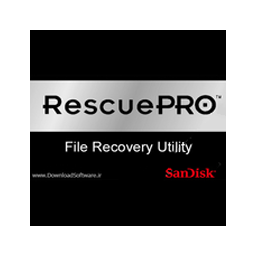 RescuePRO
Platform:

Windows, macOS
Distributed as:

Freemium
3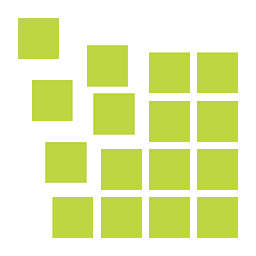 MediaRECOVER
Platform:

Windows, macOS
Distributed as:

Freemium
What to Consider when selecting your SD Card Repair Software
Selecting the right SD card repair tool should be specific to your data loss situation. To achieve that, there are several parameters you need to consider. They include:
📃 Type of data loss - While the average recovery tool is capable of retrieving the most basic files, certain files are beyond the capabilities of some SD card recovery software. In this case, you need to identify a recovery software application capable of restoring the specific files that you intend to recover.
🗑️ Cause of data loss - Additionally, knowing the circumstances leading to the loss of your data is an essential step in choosing the appropriate recovery software. For instance, if you lost your files through a corrupted SD card, you need a file recovery app that is designed to retrieve data from corrupted storage devices.
💲 Cost - Another important thing to consider is the cost involved. Are you willing to spend on a recovery app that relies on a subscription-based model or one that requires a one-time payment? Your preference should help you make a decision.
👨‍💻 Usability & Performance - One of the key takeaways for many users is the extent to which they can freely use a data recovery application without external help and one that is capable of delivering optimal results in a short period. If the app lacks a user-friendly interface and takes so much time to recover just a little fraction of your files, you need to avoid it.
💬 User Reviews - Reviews from users offer a comprehensive outlook on the efficiency of an app. Websites such as Trustpilot offer unbiased reviews that can help you to choose the best data recovery app.
Top 10 Best SD Card Repair Tools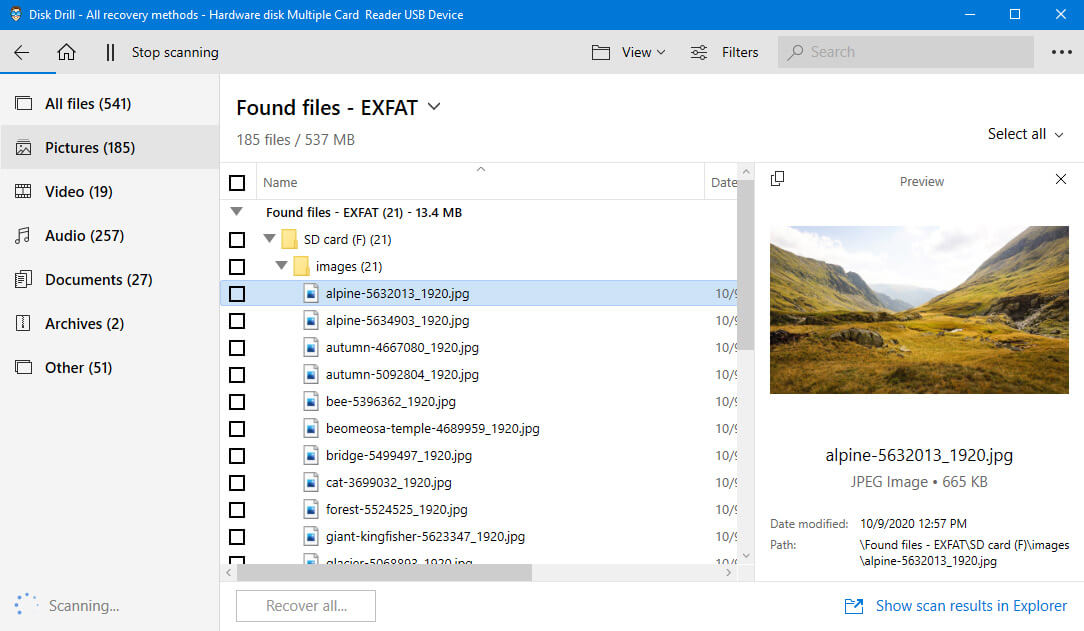 👀
Disk Drill is a data recovery software that allows you to scan and recover your deleted files from any storage device including SD cards. This software also supports multiple file types so you don't have to fret over which type of file you may be able to recover. Disk Drill utilizes complex algorithms to scan your device if it's failing or unreadable.
It also scans for files that can be potentially recovered and offer the ability to preview files to determine which ones you may want to recover. The software has also been designed with the user in mind. With a pretty simple user interface and an online knowledge bank, you do not need to be an expert to find your way around the app. For users who are a bit technical and desire to get more out of the app, there are plenty of ways to customize the recovery process.
Disk Drill is a free recovery tool that allows users to recover files up to 500MB (on Windows), protects user data with Recovery Vault, and runs byte-level backups of your failing storage device at no charge. For businesses and individuals who want something extra, Disk Drill provides the option to upgrade to Pro for $89.00 which offers a variety of features including unlimited recovery, support for 1 user and 3 activations, data recovery for home users: Quick & Deep Scan, Rebuild HFS+, Lost Partition Search & more and recovery for all storage types and file systems. Enterprise users, on the other hand, are required to pay something extra ($499.00) to gain access to unlimited recovery, support for 10 users & unlimited activations, a fully-featured commercial data recovery package with top-level support for the whole company, and Forensic data export (DFXML).
✅
Disk Drill remains a reliable data recovery software application for many individuals and professionals alike. With Disk Drill, you can recover about 97% of your missing photos, videos, images, documents, and many other files in just a couple of hours depending on the volume of files you intend to recover.
Disk Drill is also very convenient meaning that you can pause a scan session and resume later. Scanned files can also be previewed to enable you to select the ones you consider keeping. You also can filter scanned results to a particular data type that has been organized in a folder form. For example, if you want to focus on viewing just your Photos from the scanned results, you can easily do so by clicking on the Photos folder.
🔗
Apart from its strong data retrieval features, it's important to mention that Disk Drill is a secure program to use as well. Our evaluations confirm that Disk Drill is free of any damaging malware, viruses, or spyware that could negatively affect your computer or put your data privacy at risk.
2. RescuePRO (Windows & Mac)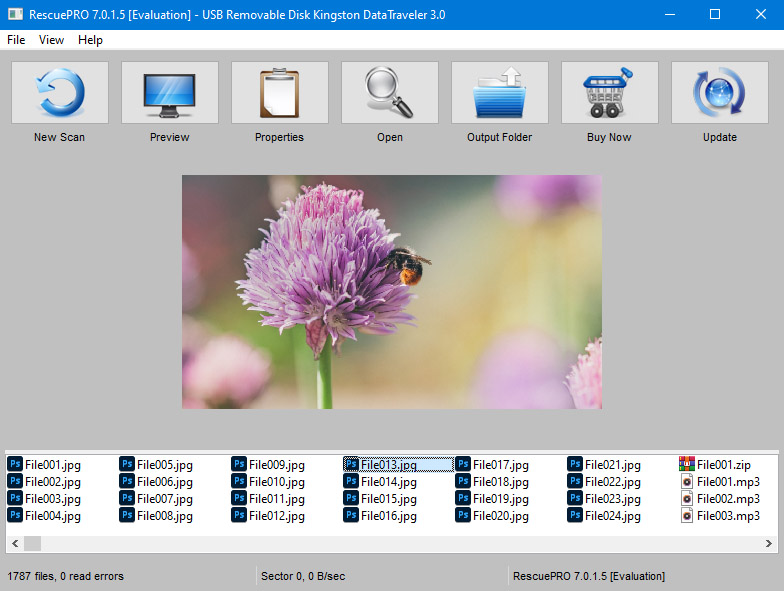 👀
RescuePRO is a multifaceted file recovery software that is capable of retrieving multiple file types such as video, music, documents, images, and a host of other forms of data. If you recently had challenges accessing your files from your SD card or some other digital storage device, RescuePRO from SanDisk is an ideal solution for recovering those files.
For starters, the user-friendly interface isn't hard to notice, and it doesn't require any prior technical knowledge to get around the features. The application provides usability assistance just in case you are having difficulty understanding some features.
The performance is great! We were able to recover a good amount of files without using a lot of Computing power. You can also preview files after the recovery process is concluded. This is an essential feature since it can't be assumed that all files will be needed.
RescuePRO is available in 3 versions — the standard ($39.99), Deluxe ($59.99), and Deluxe Commercial ($249.95). The difference between these versions is that the Deluxe versions offer more in terms of performance.
Compared to other high-end data recovery applications, RescuePRO lags in a couple of basic features. For instance, you can't directly select a directory to scan your files. Additionally, recovery from Hard drives or RAIDs is not supported.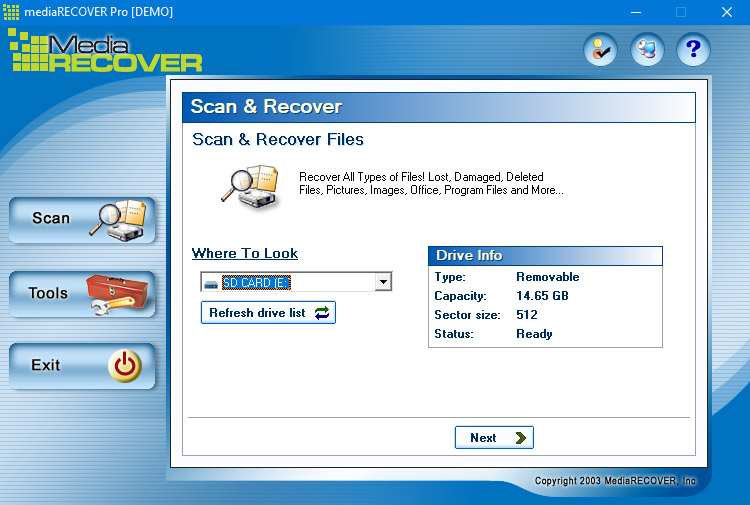 👀
MediaRECOVER is a product of Kingston — a leading company for storage devices including SD cards. As an application developed by a major memory card developer, you would expect that MediaRECOVER will contain some of the most advanced features for data recovery from SD cards.
MediaRECOVER is a complete digital image and file recovery application that recovers your lost photos, videos, documents, audio, and more from storage devices including hard drives. Whether you're attempting to restore files from a corrupted or malfunctioning SD card, the stakes of getting your files back using MediaRECOVER are high.
The application is designed to recover at least 250 different file types, such as JPG, TIFF, PNG, Canon CRW, Casio CAM, Fuji RAF, Hasselblad 3F, AVI, MOV, MPG, MPEG, and more. Talking about performance speed, MediaRECOVER remains at the bottom when compared with some of the best-ranked data recovery software in the industry.
For users who are particular about user interfaces, MediaRECOVER maintains an old, not-so-inspiring appearance. It's also important to note that the app hasn't received any recent updates therefore we are unable to fully recommend its use.
4. RecoveRx (Windows & Mac)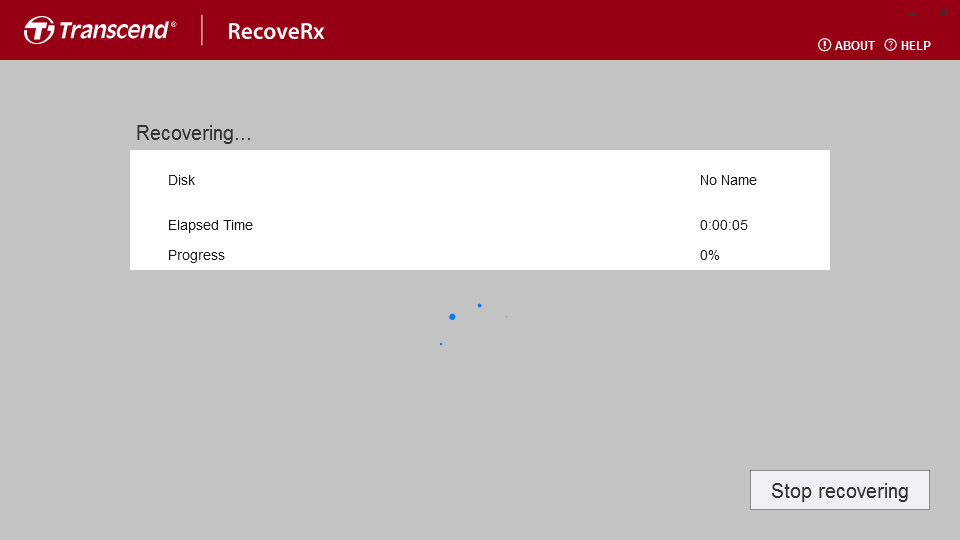 👀
RecoveRx from Transcend delivers optimal performance for recovering data from many types of storage devices including memory cards, USB flash drives, external hard drives, and more.
RecoveRx additionally supports StoreJet/SD Cards/CompactFlash Cards Formatting to give you control over your data. The Card formatting feature, unfortunately, is limited to Windows users.
If you mistakenly erased your files or have difficulty accessing any of them on your SD card, RecoveRx can conveniently help you recover files including videos, audio, photos, and documents.
RecoveRx has an intuitive user interface capable of performing basic data recovery tasks. You can also select which particular file extensions you intend to include in the scan process. However, you can't preview files before recovery, unlike many other recovery solutions.
5. Recoverit (Windows & Mac)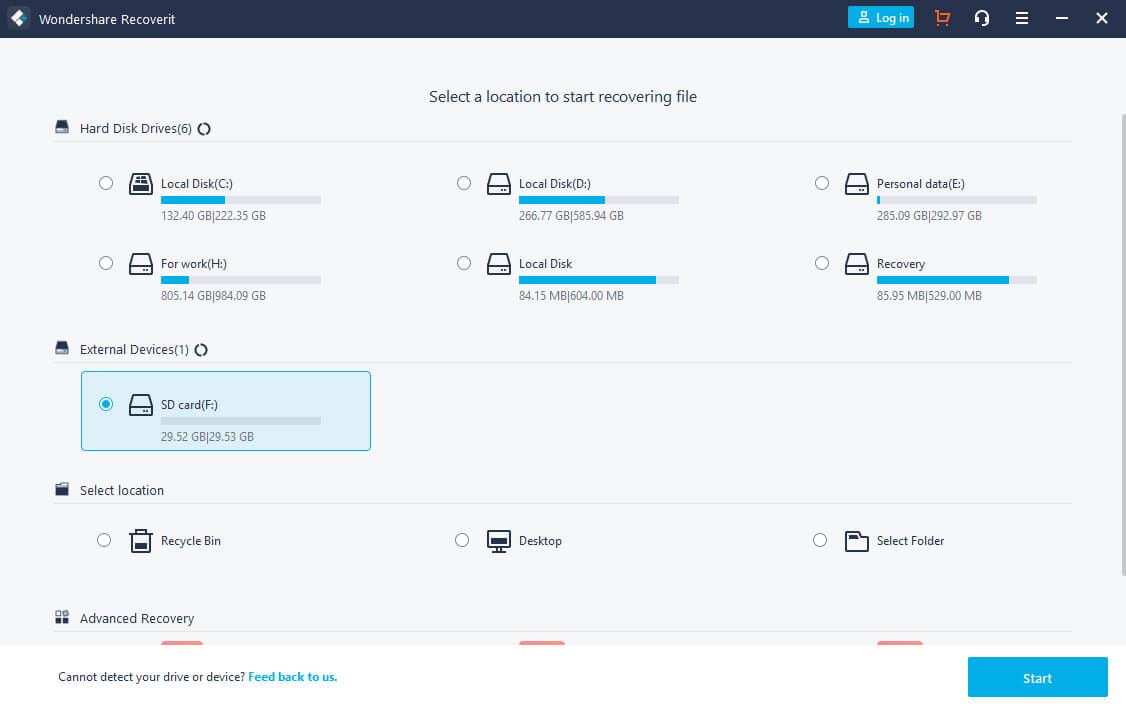 👀
Arguably one of the most popular and well-performing recovery tools out there, Recoverit by Wondershare deserves a place on this list. Available for both Windows and macOS users, the data recovery software has a smooth user interface making it easy for users to navigate between the various features.
Recoverit boasts of a 3-step data recovery process enabling users to recover data for free from any storage media and supports multiple file types and file systems including NTFS, FAT, HFS+, and APFS. Like other data recovery tools, users have the option to preview recovered files before deciding to recover them.
Users can either choose between the free version or any of the paid options depending on the volume of files they need to recover as well as other perks. The free plan allows you to recover files up to 100MB. Recoverit's paid plan comes in 3 different bundles. The Essential plan which costs $59.95/yr allows you to restore unlimited files per 1 PC, recover data in 1000+ file formats and with various devices, deep scan & preview files, and free tech support. The remaining paid plans which are the standard($69.95/yr) & advanced ($79.95/yr) plans offer additional options by giving users the ability to create a bootable disk/USB, and recover files from crashed PC and solve the blue screen of death. The perks don't end there for users on the advanced plan who enjoy advanced video recovery, repair for corrupted videos, and the capability to merge video fragments. Recoverit's 7-day money-back guarantee means your money is insured during that period in case you decide to opt-out.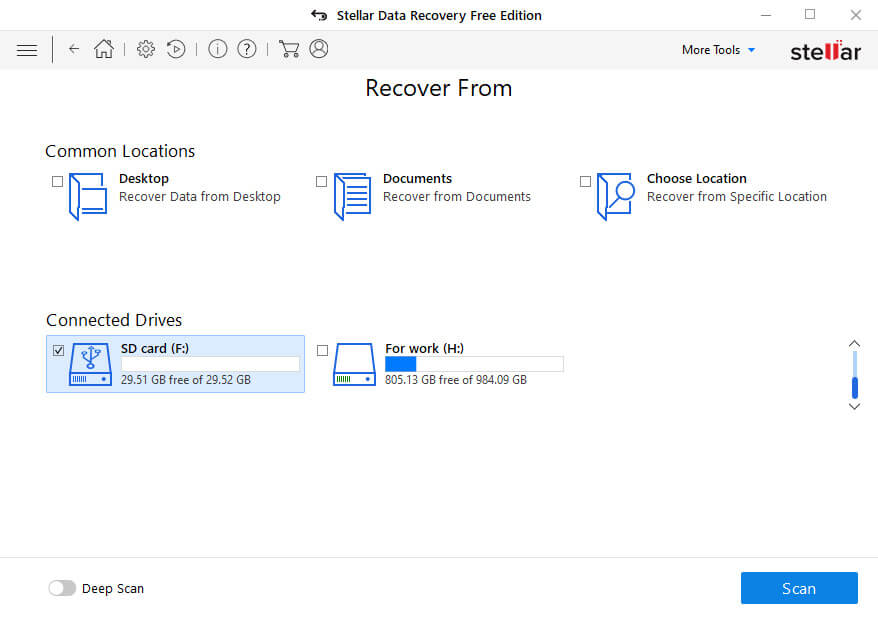 👀
Unlike its peers, Stellar data recovery doesn't offer much in terms of its performance but it surely offers some competitive features which stand out from the rest including the ability to recover up to 1GB for free. As expected from a data recovery app of its caliber, Stellar data recovery can recover just about any file type. Whether you lose your files through malware or a corrupted storage device, trust Stellar to recover those files. Amazingly, Stellar can help you to recover files from encrypted drives.
Stellar is relatively pricey compared to some other data recovery tools on the market which offer a lot more. Paid options from Stellar are split into 5 different types with different offerings. The standard option which is the least of the paid options costs $49.99 and offers very little from what the free version offers while the most expensive version which is the toolkit costs $299.00 and it 0ffers something more significant if you require more features and capabilities.
7. R-Studio (Windows & Mac)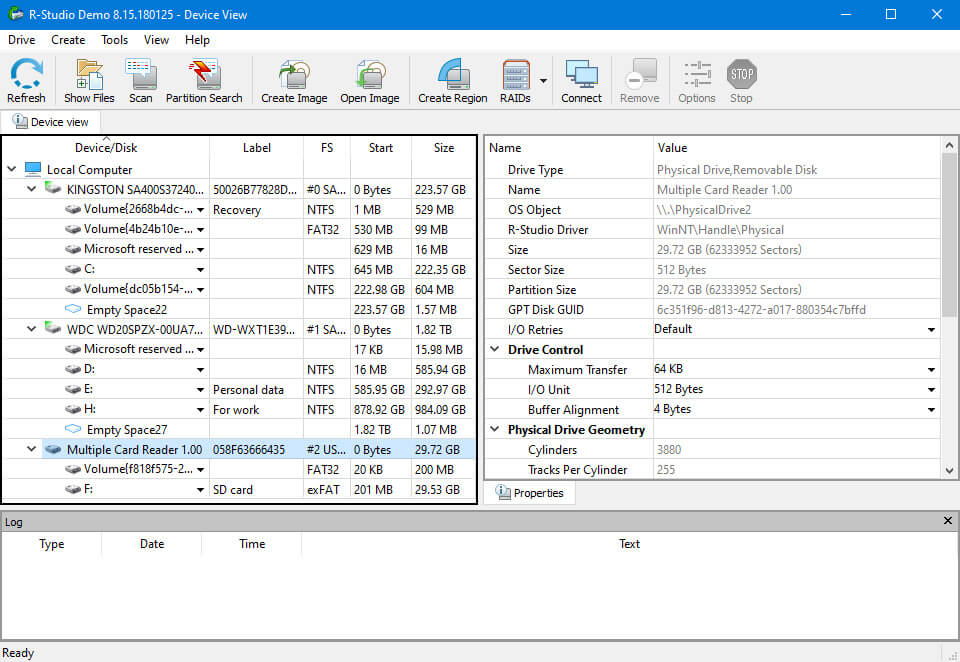 👀
R-Studio is a robust data recovery tool that supports NTFS, NTFS5, ReFS, FAT12/16/32, exFAT, HFS/HFS+ and APFS (Macintosh), Little and Big Endian variants of UFS1/UFS2 (FreeBSD/OpenBSD/NetBSD/Solaris), and Ext2/Ext3/Ext4 FS (Linux) partitions and can recover files from critically damaged file systems.
The software's advanced data recovery algorithm enables users to retrieve unrecognized files undiscoverable during the disk scanning process, and recover files from devices with unknown file systems including HD, CD, DVD, floppy disk, Compact-Flash Card, USB drive, ZIP drive, Memory Sticks, and other removable media and increase the quality of recovering from file systems that are not damaged.
Also, files can be viewed and edited with a hexadecimal editor which supports NTFS file attribute editing. The premium paid version which is the R-Studio technician is priced at $899.00 with the basic version being the R-Studio FAT priced at $49.99. Due to the advanced features of the R-studio, it is mostly recommended for professionals who require additional features to be able to do more than just data recovery. However, if you are an individual looking to save a couple of bucks, R-Studio may not be the best option for you.
If you are looking for advanced features, this app may well be suited for you but if you're looking for something with a not-so-big budget, you should consider looking elsewhere.
8. EaseUS (Windows & Mac)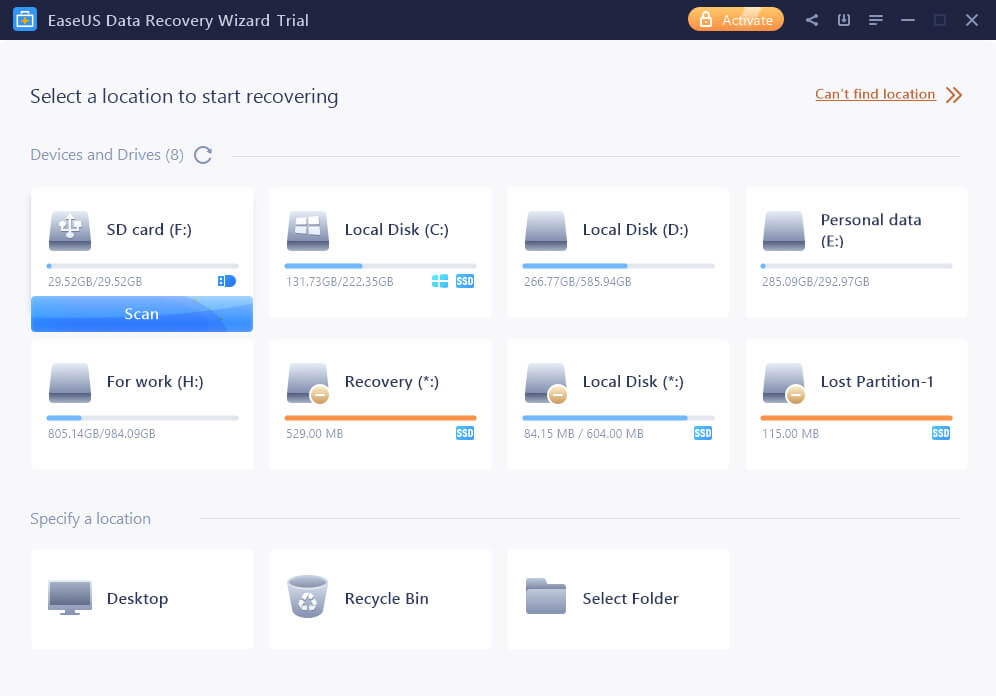 👀
If you deleted or formatted your storage device, there's a chance that the EaseUS data recovery wizard can help you recover a huge chunk of your data for free. The user-friendly recovery wizard offers a competitive feature that recovers as much as 2GB of your files for free. When your partitions are inaccessible, get deleted, or are formatted, EaseUS promises to recover your partitions effortlessly.
Usability is pretty good so you don't have to worry when navigating through the app. The software's advanced scan algorithm works in 2 modes: the quick and the deep scan. The difference between these two is the time involved in the scan. Whiles one takes a relatively shorter time to scan your PC for lost files, the other scours through your drive for the slightest trace of any hidden files. One unique feature of this software is that you do not need to wait for the entire scanning process to finish to be able to recover your deleted files. Once the deleted files show up, you can already begin recovering the files that you need while the scan continues.
If you want to do more with the EaseUS recovery wizard which includes getting access to the one-on-one remote recovery assistance, you need to upgrade to the Technician version for $299.00. But if you want more features for a bit less, the EaseUS Pro is also available for $69.95 and $89.95 for the Windows and macOS platforms respectively.
Overall, this software is good. While you can get more from using the free version, the paid versions seem like a good bet as well. Lifetime upgrades, on the other hand, may cost you a couple of bucks and unfortunately, you need separate licenses for the Windows and Mac versions.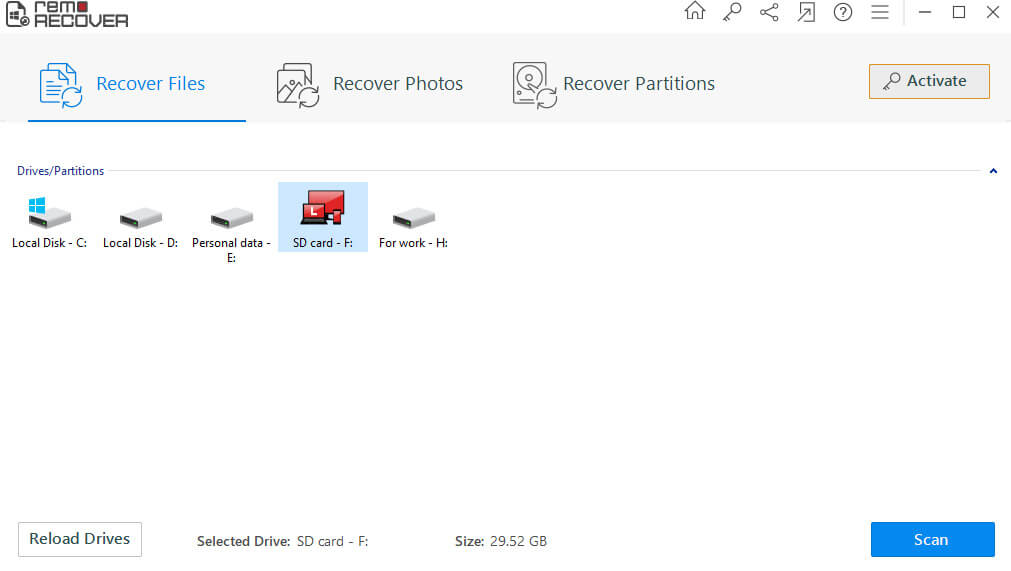 👀
Remo is a powerful and user-friendly tool used to recover files that are lost or have been deleted. The software uses a 4-step approach to enable users to recover missing files. While the program isn't so popular for executing data recovery tasks, it sure does a good job and boasts some of the features of a top-tier recovery tool.
Remo supports file systems such as NTFS, NTFS5, FAT16, FAT32, exFAT, and Mac-volume-supported file systems including HFS, HFS+, and APFS. Like other recovery tools mentioned in this blog, Remo allows users to preview lost files before deciding to recover them. Users can also save scan sessions so they can continue the process later without having to restart the entire scanning process.
Unlike the basic edition which costs $39.37 and offers very little in terms of features, the Remo Recover Pro which offers a lot more costs $99.97.
10. Photorec (Windows, Mac & Linux)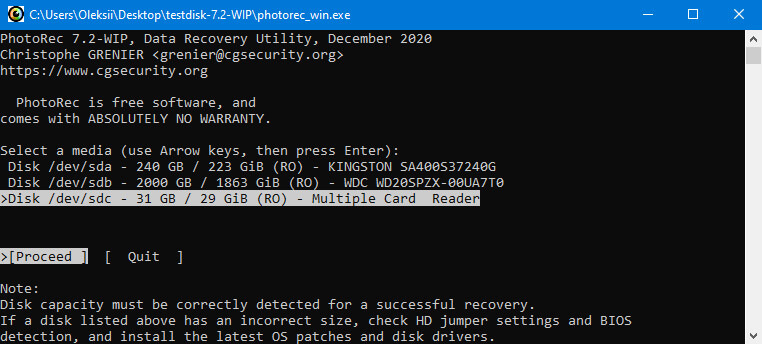 👀
Photorec is a free and open-source multi-platform data recovery tool distributed under the GNU General Public License (GPL v2+) and is designed to recover many types of lost files - a lot more than what its name would suggest. The program is built to work with a variety of file systems (CompactFlash, Memory Stick, Secure Digital/SD, Smart Media, Microdrive, MMC, etc.) even if the file system has been severely damaged.
For added security, Photorec uses read-only access to handle the storage device you want to recover lost data from. The program's usability will feel especially weird for users who have no prior experience using the popular command-line program as the software relies heavily on a similar interface. This, however, doesn't suggest that the program in itself is difficult to use.
For users who prefer working with programs that have a more user-friendly interface, Photorec may come off as a less preferred option but if you are okay working with a program that will simply do the job without the assistance of your bank account, then this should be in your shortlist of potential apps for recovering your files.
Reasons Behind SD Card Corruption
While SD card corruption is a very common phenomenon, there are several causes. Becoming aware of the possible cause of your failed SD Card should offer some valuable insights into how you can recover your data. The following are some of the major causes of SD Card corruption.
Viruses & Malware. If you are in the habit of transferring data between your SD Card and multiple devices, chances are that you could be transferring malware onto your SD Card unknowingly. Malicious software and computer programs are very common these days and such programs intend to cause damage to both your files and devices by rendering some or all of your data inaccessible, so it's important to double-check the state of devices & files when connecting to your SD Card.
Physical Damage. Another reason behind SD card corruption is physical damage. Accidents are bound to occur and you are more likely to spill water over an SD card or place a heavy device over it than receive your COVID-19 test results on time. The possible scenarios of physically damaging your SD Card are enormous.
Human Error. There are several human errors associated with SD Card corruption. A couple of such examples are when you accidentally remove your SD Card while transferring files or when you overload it with more than enough data to a point where the available storage can no longer accommodate the most minute of files.
Manufacturing Defect. Manufacturing defects are a possible factor for SD Card corruption and it doesn't matter which brand of SD Card you come across. While this may be uncommon, such defects may cause your SD Card to work for a while, well ahead of its intended lifespan.
Wear & Tear. Sometimes the reason why your SD Card is unreadable is that it has reached its maximum lifecycle. Like Lithium-ion batteries, SD Cards have embedded in them electrons that may eventually be damaged through a series of write/erase cycles.
How To Fix SD Card Without Software
Despite the ease of using software to fix errors associated with your SD Card, you may also consider the following hacks to get your SD card working like normal.
Method 1: Use the CHKDSK command-line tool
One popular, yet effective approach that you can use to scan for disk errors and potentially fix them is by using the CHKDSK command-line tool in Windows. This may be slightly daunting for some but you shouldn't rule it out. Here's how to go about it:
Click on the Start option from the Windows taskbar and select Computer.
Locate your SD card under Devices & Drives whiles taking note of the drive letter assigned to it.
Click the Start option again. Type "cmd" in the search box.
Right-click cmd and select Run as administrator.
A command window should pop up and you must type "chkdsk" followed by the drive letter linked to the SD card, then by a colon and /f. (e.g., chkdsk X: /f)
Follow the remaining prompts.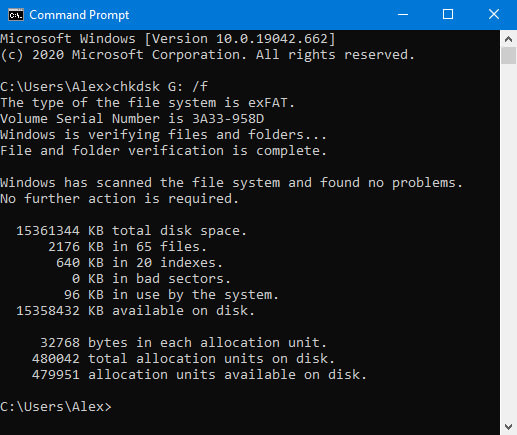 Method 2: Assign a new drive letter to the SD Card
Changing the drive letter of your SD Card can provide a fix to your unreadable SD Card. Here's how:
Use the Windows + X command and choose Disk Management.
Now right-click on your SD card and select the option that allows you to Change Drive Letter and Paths.
Assign your preferred letter and confirm by clicking 'OK'.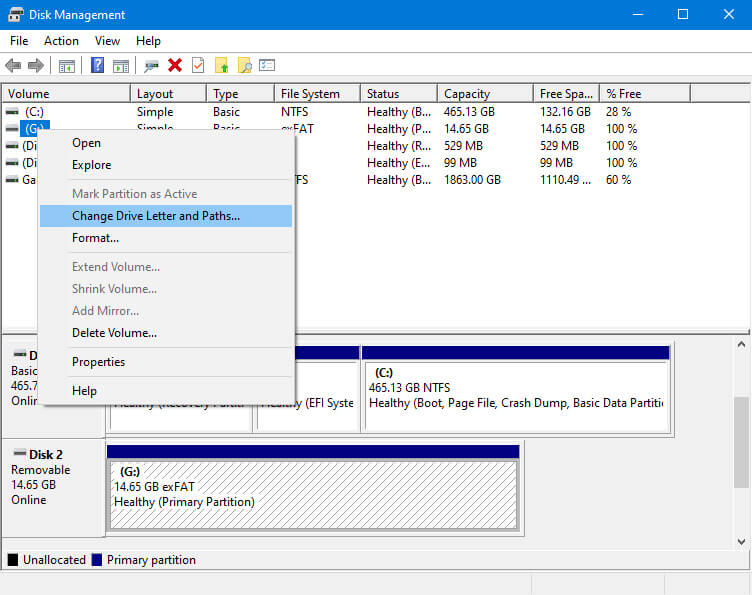 Method 13: Reinstall the driver of your card reader
In some instances, an outdated or glitchy driver may be the culprit for your SD Card woes. You can reinstall your SD Card reader driver by doing the following:
Use the Windows + X command and select Device Manager.
Connect the SD card reader.
Expand "disk drives" and right-click on your SD Card reader.
Select Uninstall Device.
Proceed to restart your PC and Reconnect the SD Card reader.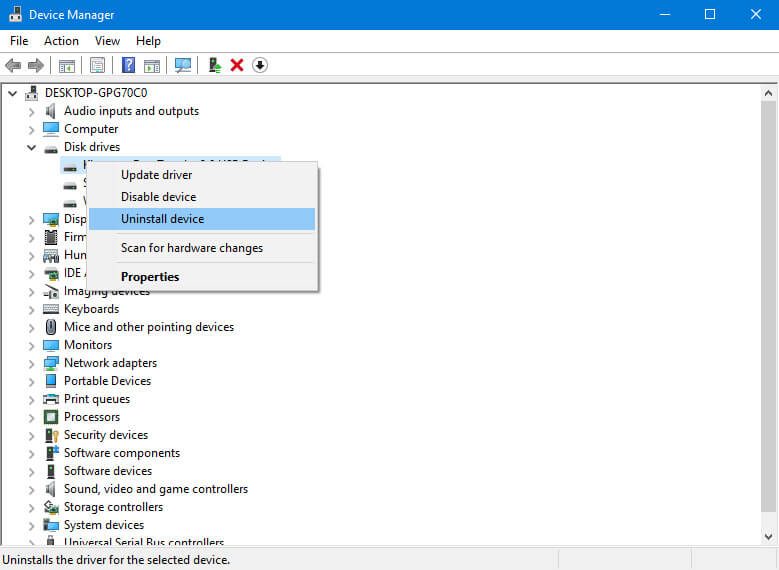 FAQ
Bottom Line
Are these programs really worth it? Well yes! But here's the catch. Despite the enormous capabilities of the data recovery programs highlighted, the surest way to keep all your data secure and accessible in the future if you lose them is to perform periodic backups. Data recovery tools undoubtedly are a great resource, to begin with, if you need to recover files that have been either deleted, lost through hardware failure, or some other means but what you also need to know is that such programs, no matter how advanced, may not recover all of your data. So, it's recommended that you exercise an extra layer of caution by performing regular backups of all your data.
Michael is passionate about Finance and Technology and has worked with several teams, startups and organizations in the Finance & Technology industry, both full-time and part-time. As a Content Writer, Michael brings over 6 years' experience developing content around topics such as Artificial Intelligence, IOT, RegTech, Futuretech, Cybersecurity, Blockchain & Data Recovery. Michael desires to make an impact and he translates this by using his writing skills to assist individuals and businesses unearth their true potentials.
Andrey Vasilyev is an Editorial Advisor for Handy Recovery. Andrey is a software engineer expert with extensive expertise in data recovery, computer forensics, and data litigation. Andrey brings over 12 years of experience in software development, database administration, and hardware repair to the team.