Transcend is one of the leading manufacturers of all kinds of storage solutions. Professionals popularly use their high-performing SD cards to store top-quality videos, photos, etc.
👀
However, as efficient as SD cards can be, they're fragile and prone to damage. You may even lose your data due to accidental deletion or formatting. Fortunately, this damage might not be permanent, and there are several available solutions to help you recover your files.
This article gives you a detailed overview of how to recover data from Transcend SD cards with data recovery software.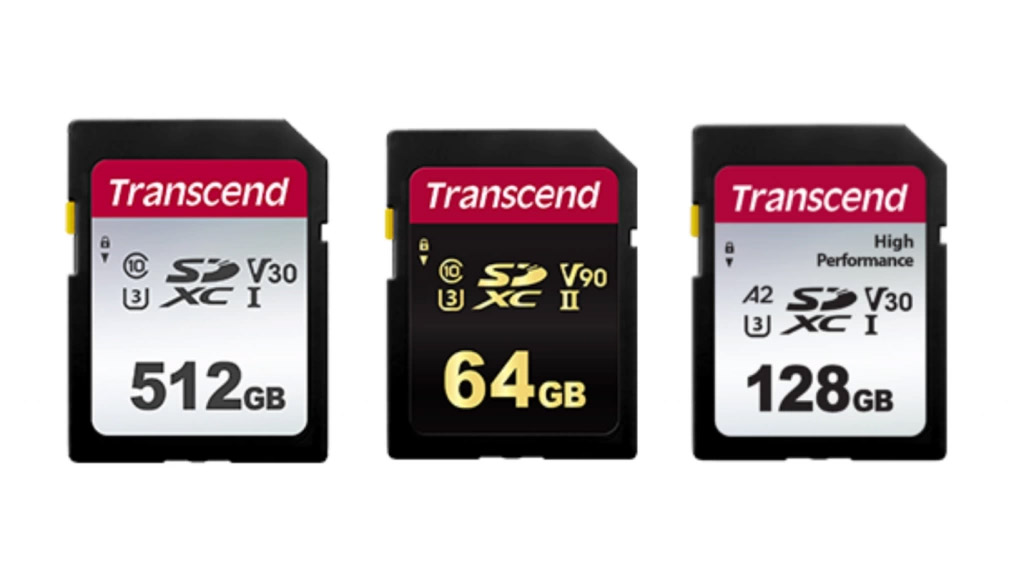 Is it Possible to Recover Data from Transcend SD Cards?
Yes, recovering your lost files from Transcend SD cards is entirely possible.
You can lose data from your SD card due to a number of reasons such as logical deletion, file corruption, formatting, etc. In such scenarios, you can access your files through an existing backup. However, if you don't have backups of your media files, you can rely on professional software for Transcend SD card recovery.
How to Recover Data from a Transcend SD Card
We believe that the most efficient method to recover files from a Transcend SD card is to use reliable SD card recovery software. Sometimes, your SD card can be connected to a computer. In such cases, you might be able to use the Recycle Bin or other in-computer techniques to recover your files. However, this is not always possible. In these situations, turning to data recovery software is your best bet.
❗️
Caution:  If you're faced with an unexpected data loss situation, remember to stop using your SD card immediately. Your files would still be inside the card and recoverable. But if you keep using the SD card without making efforts for data recovery, you'll reduce your chances of getting the data back.
Option A:

Recover Files from Transcend SD Card with Disk Drill

Disk Drill is an industry-leading software solution that makes the data recovery process quick and convenient. It supports Windows and macOS and comes packed with advanced features like data protection, byte-level backups, etc.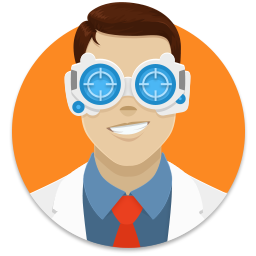 ✅
You can use Disk Drill to recover deleted or lost data from SD cards or other storage devices like flash drives, SSDs, etc. It's a sophisticated recovery tool with a user-friendly interface that can assist you in various data-loss scenarios. What's more, Disk Drill allows you a free trial with up to 500MB of free data recovery!
Here's a list of its main features:
✨ Premium Recovery Options – Disk Drill allows users to recover files from partitions, formatted SD cards or other external and internal devices, RAW or unformatted disks, etc. You can also recover several kinds of file formats without any hassles.
💿 S.M.A.R.T. Disk Monitoring – It comes with the advanced S.M.A.R.T. Disk health monitoring feature that checks up on your device's health and reports any issues regularly. This can help identify early issues and prevent severe device failures.
💾 Data Backup – This additional feature is handy because it protects your data against accidental deletion by creating byte-to-byte backups. The Recovery Vault further safeguards your files.
🔍 Filter Specific Results – Disk Drill allows you to search through the scan results with specific filters and even preview reconstructed files before recovering them.
Although Disk Drill is quite an easy-to-use software, we understand that data recovery using professional tools can seem intimidating to beginners. Follow these steps for a detailed guide on how to recover data from Transcend SD cards:
Download and Install Disk Drill from the official website. Once the download is complete, you can begin the installation process.

⚠️

Beware! We strongly advise against downloading the software from third-party websites. These download sites are often unsafe, and the installers can be bundled with harmful malware.

Connect the Transcend SD card to your computer. You can either do this with a card reader or directly attach the device containing the SD card.
Launch Disk Drill on your computer. Now, select the Transcend SD card from the list of disks on the app interface. You can choose your recovery method – Quick Scan or Deep Scan. By default, the All recovery Methods option is chosen.
Click Search for Lost Data. Allow the superior algorithm to scan through the data. It recognizes more than 400 different file types, and you can also recover RAW photos from your SD card.

✅

Insight – You can pause, save or resume the scan whenever you want. Disk Drill even allows users to mount scanning results and save search results for later!

The progress bar will indicate the progress of the scan. Meanwhile, you can filter through the results. Once the scan is complete, click Review Found Files.
Preview the files you wish to recover. You can do so by hovering your mouse over the eye button to the right of the file name. It will also indicate the success rate for recovery – low, average, or high.
Select the files you wish to recover from your Transcend SD card and select the Recover button.
Type in the recovery location and make sure you're restoring your files to a different device from the SD card. Finally, click OK.
🔗
For an elaborate breakdown of Disk Drill and all its advanced features, go through our full Disk Drill review.
Option B:

Recover Data with the Transcend RecoveRx

Transcend's exclusive data recovery software RecoveRx allows you to recover your photos, videos, etc., in just a few clicks. It can be downloaded on both Windows and macOS and has a simple user interface that offers recovery options for some limited file formats.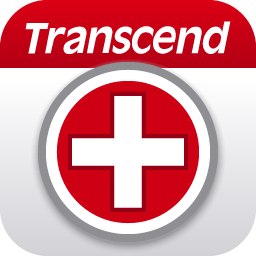 ✅
RecoverRx supports a variety of storage devices, including Internal SSDs, External Hard Drives, Memory cards, USB hard drives, etc. While it's more restricted in terms of advanced features that Disk Drill provides, the software supports the recovery of deleted or disappeared files from SD cards.
One limitation of the Transcend RecoverRx software is that it doesn't allow you to preview files. It recovers all the files it may find from the SD card in a separate folder. When we tried data recovery using the software, several photos became corrupted.
Below are the steps to assist you with Transcend SD card recovery:
Download and Install Transcend RecoveRx on your computer from the official website.
Connect the Transcend SD card to your computer.
Launch the software. You will be met with two options – Recover or Format. When you choose Recover, the software will automatically detect and show you a list of the linked devices or drives.
Select and specify the recovery location. Ensure that you don't recover files to the device with the same SD card from which you wish to get them back since it can lead to overwrites.
Now, choose file type and formats. RecoveRx provides you with a list of file formats it supports. Make sure to check the ones you wish to recover from the SD card.
Click Start and begin the scanning process. This can take some time, but your files will be recovered to the chosen location once the scanning is complete.
✅
Pro Tip – Transcend RecoveRx gives you the option to format your drive. Once you've safely recovered your files with data recovery software, format the Transcend SD card to prevent further corruption or data loss.
Should I contact the Transcend Repair Center?
While you can try DIY data recovery methods to retrieve your precious data in cases of accidental deletion, formatting, or even file corruption, their success cannot be guaranteed. SD cards are incredibly fragile, and you can lose data due to extreme environmental conditions, voltage fluctuations, or physical damage.
The best option is to approach the Transcend Repair Center or other reliable data recovery services in such situations. Although this solution might be slightly expensive, it will significantly increase the chances of data recovery.
Quick Tips – How to Prevent Data Loss from your Transcend SD Card?
Data loss from SD cards is quite common, and the recovery process can often be very precarious. But if you have backups in place or take specific measures to prevent losing your data, it can help maximize your success rate. Here's a list of best practices you can follow for efficient data recovery from Transcend SD cards:
⏏️ Safely Eject SD Card – Ensure that you always eject the SD card safely from the device. If you remove the card while it's still in use, it can lead to data corruption.
💾 Create Regular Backups – Take regular backups of your data on cloud storage solutions or other external devices to avoid severe data loss.
❌ Don't Use the Same Card on Many Devices – Using the same card with multiple devices can lead to file corruption because different devices have different file systems.
☀️ Avoid Using the SD Card in Extreme Conditions – Avoid using the memory card in harsh climatic conditions like high temperature or high humidity environments to prevent physical damage.
✅ Format Your Card Correctly – Format your new card before using it on any new device. This will optimize the card and format it in the device file system, thus reducing errors.
FAQs
Conclusion
Transcend SD cards are a great solution to store your photos, videos, and other media files in a compact space. However, they're prone to damage and data loss. To prevent situations where you end up losing all your data, ensure that you follow certain best practices like creating data backups and keeping your SD card safe.
If you happen to be in an unavoidable data loss situation, make sure that you recover data using professional data recovery software.
Joshua is a content curator for Handy Recovery. His expertise involves taking intricate IT concepts and breaking them down into super easy to understand chunks. He's been wielding the writing sword for quite some time now - 3 years to be precise. Digital marketing, data recovery, and anything "techy" are Joshua's niches.
Andrey Vasilyev is an Editorial Advisor for Handy Recovery. Andrey is a software engineer expert with extensive expertise in data recovery, computer forensics, and data litigation. Andrey brings over 12 years of experience in software development, database administration, and hardware repair to the team.