A simple online search can instantly reveal countless SD card recovery software tools. However, what it doesn't reveal is which of the available solutions truly fulfill their promise: to recover all deleted files from an SD card.
To provide a comprehensive answer, we tested 14 popular SD card recovery software tools, including 10 primary ones and 4 honorable mentions. Most of these are free or offer a free trial. We listed their key features and evaluated their data recovery capabilities to determine which ones genuinely deliver on their promises. We've also added an interactive software picker between the main section and the honorable mentions.
---
✅
Before we delve into our complete ranking, here's a quick recap of the best SD card recovery software:
1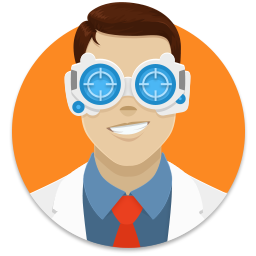 Disk Drill
Platform:

Windows, macOS
Distributed as:

Freemium
2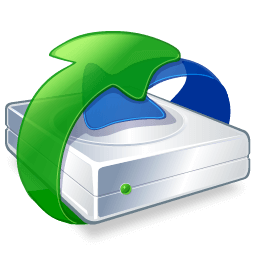 R-Studio
Platform:

Windows, macOS, Linux
Distributed as:

Paid
3

PhotoRec
Platform:

Windows, macOS, Linux
Distributed as:

Open-Source
Our Methodology for SD Card Data Recovery Tool Selection
When deciding which SD card recovery software solutions to include in this article, we considered the following criteria:
| | |
| --- | --- |
| 📈 Popularity | One of our goals was to evaluate all popular SD card recovery software solutions to determine if popularity is a good indicator of quality. |
| 🚀 Performance | How long does the recovery take? How many file formats does the recovery tool support? How does it handle corrupted and damaged file systems on memory cards? Does it support RAW images that are often stored on SD cards? Does it have a preview feature to ensure you know which file you are recovering? These are just some of the questions we ask ourselves to determine the performance of an SD card recovery software tool. |
| ⚙️ Features | Just because an SD card recovery software application isn't popular doesn't mean that it's not worth considering, especially if it has interesting features. There are plenty of programs that have impressive functionality but don't spend much money to reach potential users. |
| 💵 Price | In this ranking we gave preference to free products or software with a generous trial period. |
After evaluating dozens of SD card recovery software solutions, we narrowed them down to 14 – 10 primary ones and 4 honorable mentions – which we then subjected to a series of real-life tests.
The 10 Best SD Card Recovery Software Solutions
Let's take a look at which memory card recovery software applications made our complete ranking.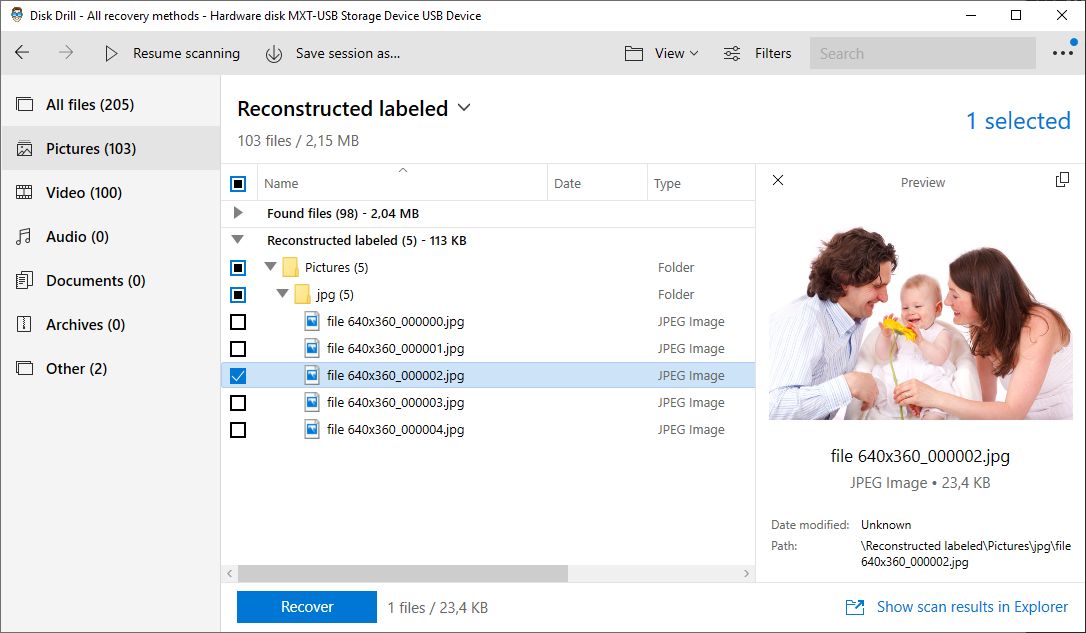 Many factors contribute to making Disk Drill one of the best SD card data recovery software solutions for Windows and Mac. These include its user-friendly approach to data recovery and its ability to yield professional results. The free version of Disk Drill is genuinely free and is packed with additional features whose value surpasses the cost of Disk Drill PRO.
Pros:
Easy to use
Excellent data recovery results
Market-leading RAW photo/video scanner
Bundled with useful disk utilities
The Windows version can recover 500 MB for free
Bootable Mac recovery
User Experience
Striking the right balance between ease of use and data recovery capabilities in an SD card recovery software tool is no easy feat. Many recovery tools are so user-friendly that even a child could navigate them unaided, but their results are often lacking. Conversely, some tools excel in data recovery but are so intricate that they can be daunting even for professionals. Disk Drill bridges this gap, melding ease of use with robust data recovery algorithms, catering to both professional and home users. This platform-agnostic solution is compatible with all standard storage devices, supports common file systems (like NTFS, FAT32, exFAT, APFS, HFS/HFS+), and caters to various file formats. The free version allows recovery of up to 500 MB of data and boasts additional features that are hard to find even in some paid SD card recovery tools.
One standout feature is the 'Recovery Vault', designed to offer an enhanced layer of protection for all your crucial and sensitive locations. Disk Drill also has the capability to create byte-to-byte backups of deteriorating storage devices. Data recovery experts advise creating such a backup before initiating recovery to ensure you don't lose files if the storage device fails during the recovery process.
Key Features:
Professional data recovery made simple.
Advanced scanning algorithms that recognize over 400 file types.
Multiple scan options.
Lets you save and resume recovery.
Includes several extra features.
Is it Free? Disk Drill can recover data of up to 500 MB for free.
2. R-Studio (Windows, Mac & Linux)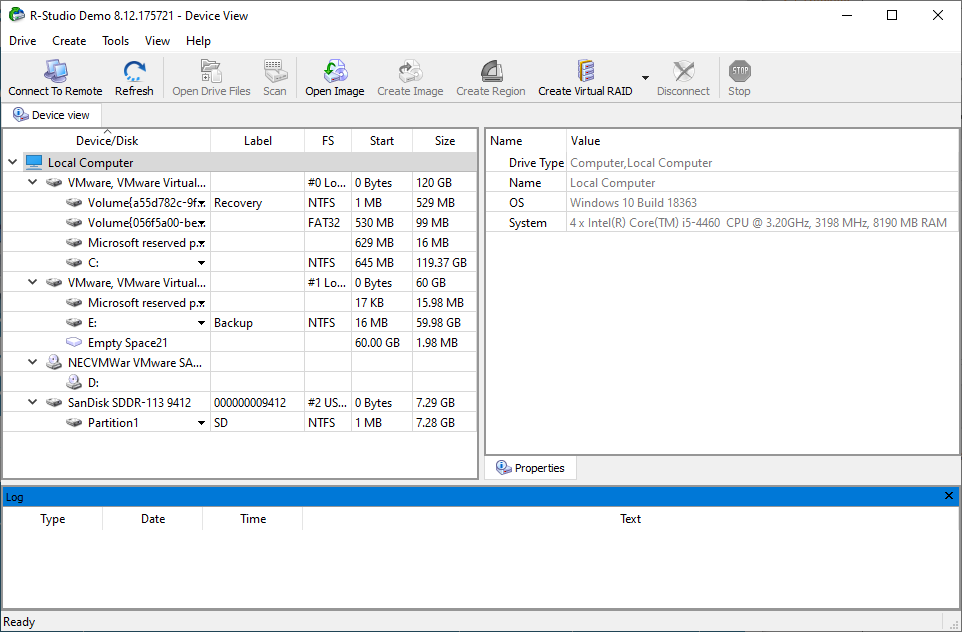 R-Studio is undoubtedly a professional solution. However, its claim to being 'free' is debatable, as it doesn't allow recovery of files larger than 256 KB without payment. This limitation excludes almost all pictures, videos, and many documents.
Pros:
Advanced features
Recovery over network
Built-in hex editor
Cons:
Geared toward professionals
A separate license is required for each platform
User Experience
R-Studio is adept at retrieving files that seem irrecoverable. This SD card recovery software supports a wide range of file systems, including NTFS, NTFS5, ReFS, FAT12/16/32, exFAT, HFS/HFS+ (Macintosh), both Little and Big Endian variants of UFS1/UFS2 (FreeBSD/OpenBSD/NetBSD/Solaris), and Ext2/Ext3/Ext4 FS (Linux). It's compatible with all storage devices, not just SD cards. The user interface, reminiscent of Windows Explorer, ensures immediate familiarity. Users can open multiple tabs within a single window, enabling them to search for missing files across various SD cards without toggling between sessions. As a top-tier data recovery solution, R-Studio features a hex editor equipped with NTFS file attribute editing. The Technician version, loaded with additional features, is priced steeply at $899.99.
Key Features:
Support many different file formats.
Familiar user interface.
Recovery over network.
Is it Free? The free version of R-Studio can't recover files larger than 256 KB.
3. PhotoRec (Windows, Mac & Linux)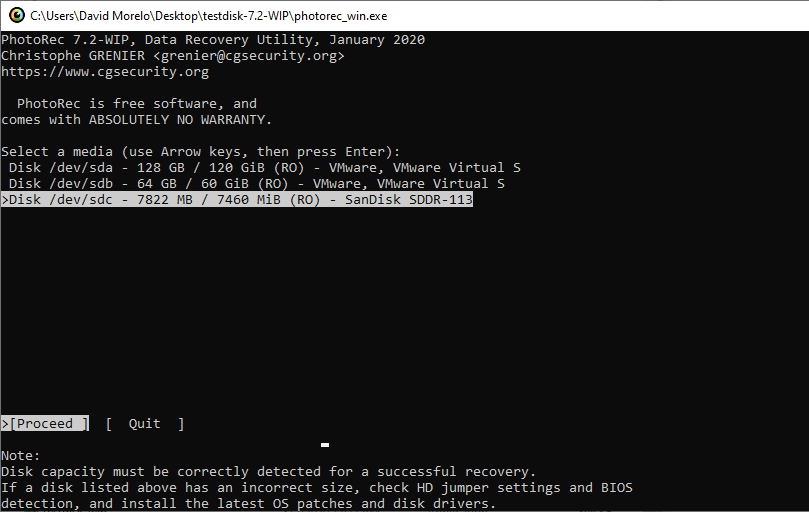 For computer-savvy users of Windows, Mac, and Linux, PhotoRec stands out as a clear choice due to its free price tag and support for all common file formats. However, less experienced users might find a more user-friendly SD card recovery software tool to be a better fit.
Pros:
Truly multi-platform
Excellent performance
Source code published on GitHub
Cons:
Command-line user interface
User Experience
Don't be misled by its name: PhotoRec is capable of recovering far more than just photos. Its developers assert that the software supports over 480 file extensions, categorized into roughly 300 file families. This includes all standard picture file formats, document formats, and archive formats. What truly sets it apart is its entirely free and open-source nature, being distributed under the GNU General Public License (GPL v2+). In theory, you could leverage PhotoRec's source code to craft your own version of the software and then distribute it under your own brand. While all this might sound too advantageous, there's a notable caveat: PhotoRec operates as a command-line-based SD card data recovery tool and lacks a graphical user interface. Though it's relatively user-friendly for a command-line tool, it doesn't quite match the usability of other tools featured on this list.
Key Features:
Open source SD card recovery software tool.
Uses read-only access for extra safety.
Recognizes and recovers many different file formats.
Is it Free? PhotoRec is 100% free and open-source.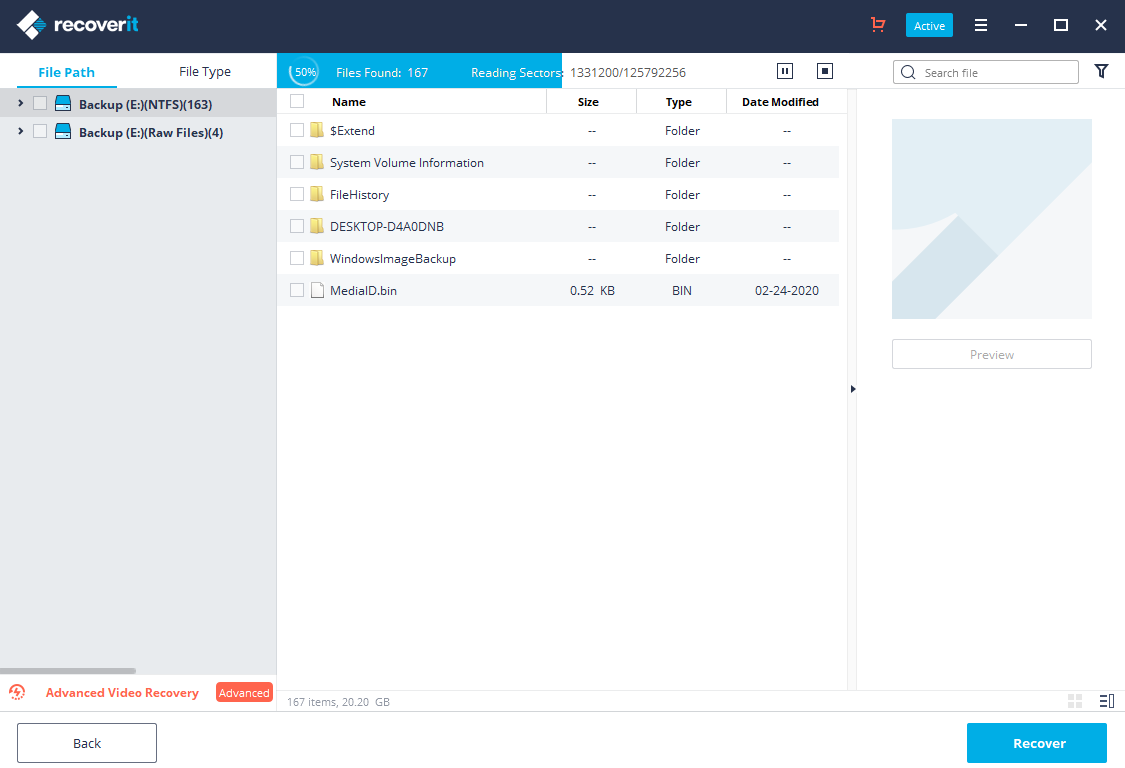 Overall, Recoverit by Wondershare stands out as one of the top software tools in its category, and we can confidently recommend it to anyone seeking hassle-free SD card recovery.
Pros:
Clean user interface
Excellent average review score
Money-back guarantee
Cons:
Too many versions to choose from
More affordable versions miss important features
User Experience
Recoverit by Wondershare is a straightforward 3-step SD card data recovery software tool, boasting a sleek user interface and a strong track record in data recovery. It holds a decent average review score of 3.7 on TrustScore. Users commonly commend its rapid recovery, responsive customer support, and the assurance of a money-back guarantee, to name a few benefits. Regarding Wondershare's money-back guarantee, it's a valuable feature considering the free version limits recovery to just 100 MB of data. To lift this limit, one would need to choose from three paid subscription tiers: Essential, Standard, or Advanced. As the name implies, the Essential subscription is the most affordable ($45.95 per month per PC, $59.95 per year per PC, or $69.95 for a lifetime license). However, it omits some advanced features, such as computer crash recovery or enhanced video recovery.
Key Features:
Boasts the ability to restore over 1,000 file formats.
Offers free remote technical assistance.
Paid versions can repair corrupt video files.
Is it Free? Recoverit by Wondershare can recover data of up to 100 MB for free.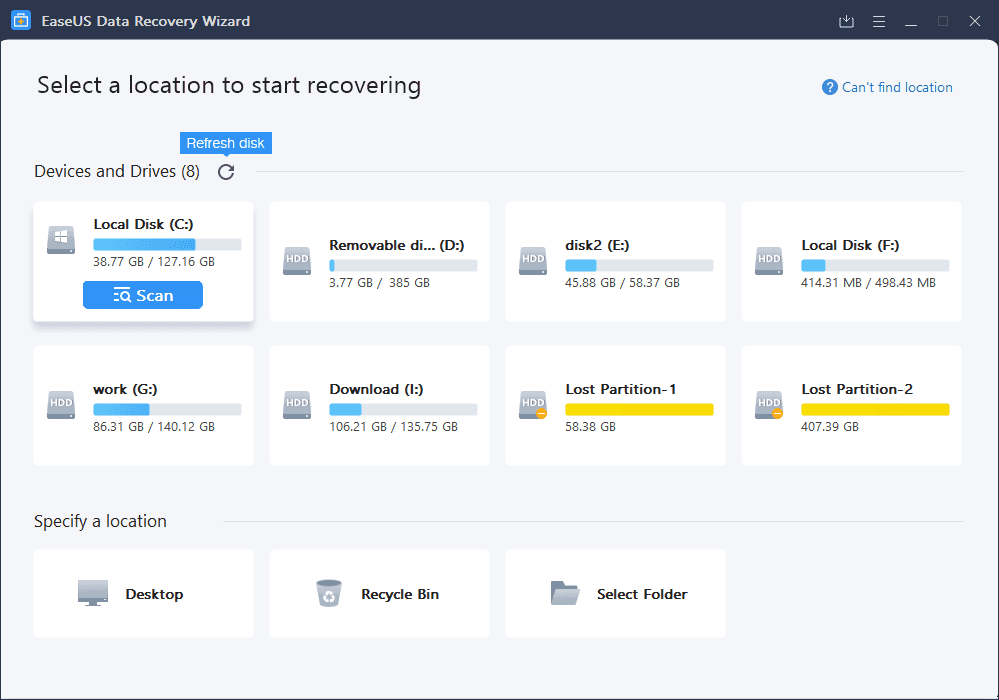 EaseUS Data Recovery Wizard is a contemporary SD card recovery software solution, adept at reliably retrieving deleted and formatted data across various data loss scenarios.
Pros:
Fresh user interface
Two scanning modes
Generous free version
Cons:
Expensive lifetime upgrades
Windows and Mac versions require a separate license
User Experience
EaseUS Data Recovery Wizard is an SD card recovery software tool crafted by the same developers behind the popular EaseUS Partition Master. Like all software solutions from the company, it prioritizes user-friendliness and overall usability. Tailored to be intuitive even for those with minimal or no data recovery experience, this tool consistently delivers professional results. It offers two scanning modes: a quicker scan and a more intensive one that combs through the storage device sector by sector to unearth deeply hidden files. No matter which scan mode you opt for, you can retrieve data as it becomes visible, eliminating the need to wait for the entire scanning process to conclude. While the free version of the EaseUS Data Recovery Wizard is quite capable, it lacks a standout feature found in the paid version: professional one-on-one remote recovery assistance.
Key Features:
Recovers data from deleted, hidden, lost, or raw partitions.
Lets you recover data while scanning.
The ability to export/import sessions.
Is it Free? EaseUS Data Recovery Wizard can recover data of up to 2 GB for free.
6. Recuva (Windows)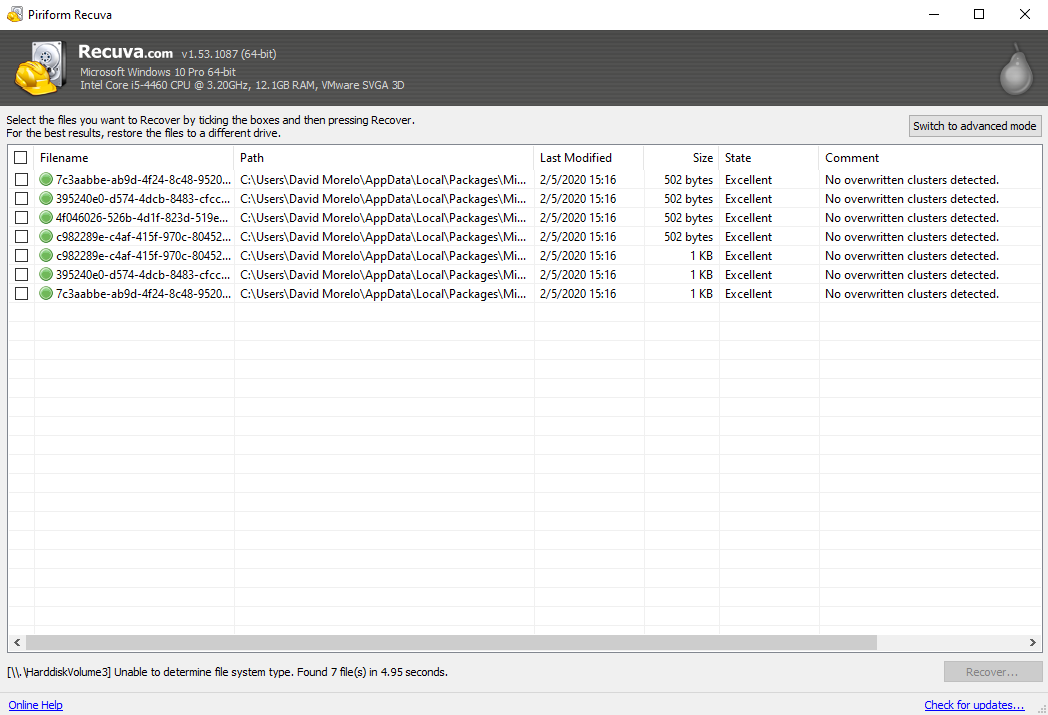 If you're in the market for a straightforward, free SD card recovery tool without a myriad of potentially confusing options, consider giving Recuva a shot. However, it's worth noting that the last major version was released in 2016, indicating that active development has likely ceased.
Pros:
Straightforward SD card recovery
Truly free and unlimited
User Experience
From the creators of the PC optimizer CCleaner, Recuva is a nimble, free SD card data recovery software tool engineered for swift and effortless data retrieval. It's proficient in restoring all commonly used file formats, whether they're on memory cards, external hard drives, USB sticks, or other storage devices—even if they're damaged or recently formatted. Recuva comes in two flavors: Free and Professional. The Free version genuinely offers unrestricted use, allowing for endless file recoveries. However, for $19.95, the Professional edition provides a few added perks, including support for virtual hard drives, automatic updates, and premium customer service. A word of caution when installing Recuva: Be mindful of each selection, as this free SD card recovery tool is known to bundle in an automatic installation of CCleaner.
Key Features:
Lightweight free SD card data recovery tool.
Features an advanced deep scan mode.
Has the ability to securely delete files.
Is it Free? Recuva can recover an unlimited amount of data for free.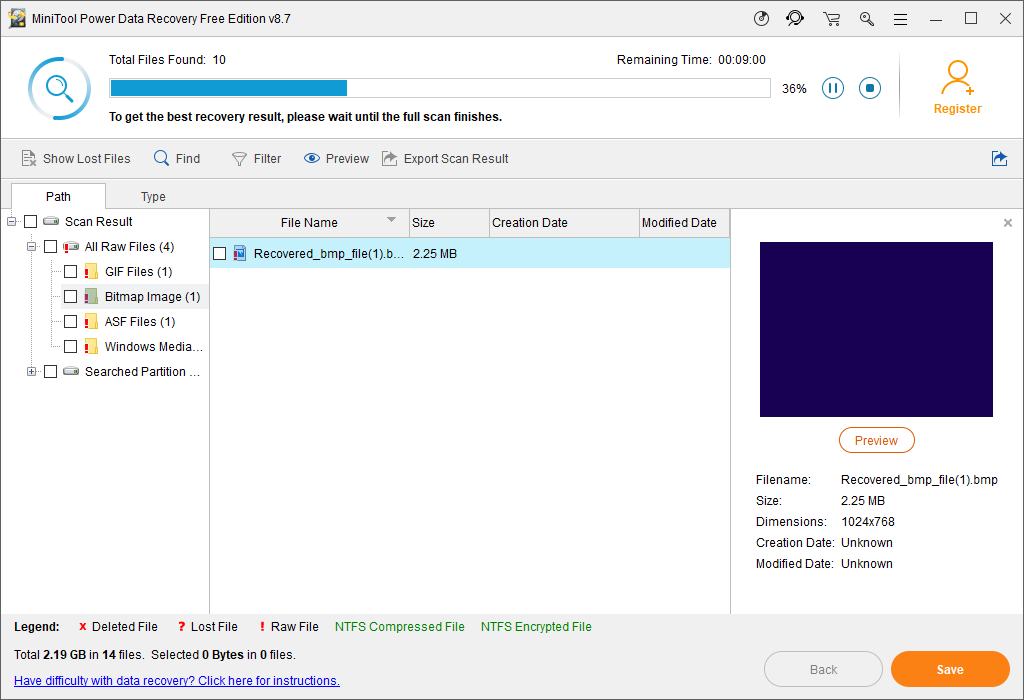 MiniTool Power Data Recovery streamlines SD card data recovery so effectively that anyone can confidently retrieve deleted or lost files from an SD card. This is why it has earned its spot on this list.
Pros:
Simple to use
Frequently updated
User Experience
There are myriad reasons you might need to retrieve data from an SD card — from an inadvertent user mistake due to a momentary lapse in attention, to an OS malfunction or a malicious virus attack. MiniTool Power Data Recovery addresses these and many other data loss scenarios, accomplishing the task quickly and only necessitating user input to initiate the recovery process. Beyond SD and other memory cards, this tool also extends support to USB flash drives, HDDs, and SSDs, both internal and external. It's capable of recovering hundreds of file formats, allowing you to preview around 70 of them, encompassing Word documents, Excel spreadsheets, images, CAD files, and Adobe Photoshop projects. The complimentary version of MiniTool Power Data Recovery allows for recovery of up to 1 GB of data. However, you can remove this cap with a monthly ($69), annual ($89) subscription, or opt for a lifetime license at $99. All premium iterations of this SD card data recovery software grant the capability to retrieve files post a system crash.
Key Features:
A lifetime license with free updates is available.
Can preview roughly 70 file formats before recovery.
Includes a bootable media function to recover data after a system crash.
Is it Free? MiniTool Power Data Recovery can recover data of up to 1 GB for free.
8. TestDisk (Windows, Mac & Linux)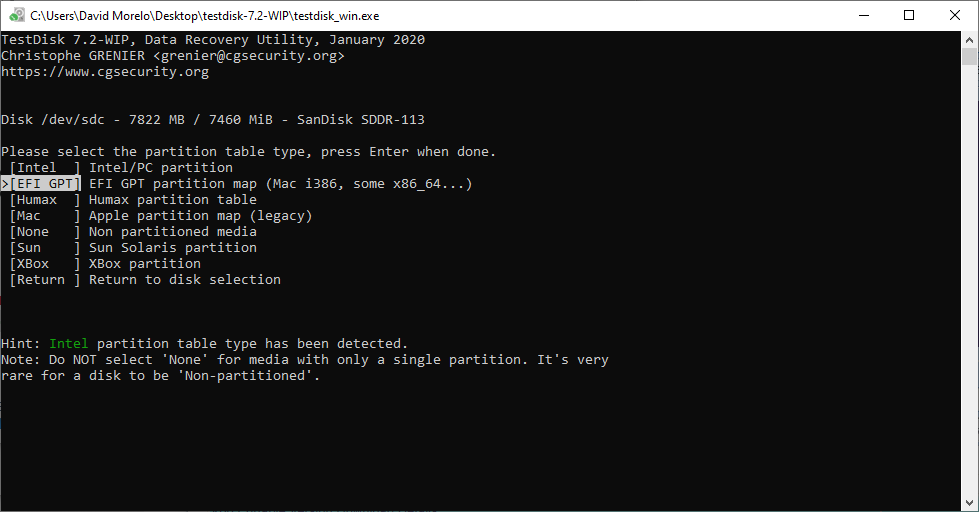 TestDisk proves that compact command-line tools can occasionally outshine their GUI counterparts. Paired with PhotoRec, you can recover deleted files from any SD card free of charge and without restrictions.
Pros:
Can effectively fix SD card corruption
Multi-platform
Developed by the team behind PhotoRec
Cons:
Documentation is required to use it.
User Experience
TestDisk is a complimentary SD card recovery tool from the creators of PhotoRec. Both tools are intricately designed to work in tandem. While TestDisk specializes in restoring deleted or reformatted partitions and extracting data with metadata when the filesystem on the SD card remains intact, PhotoRec jumps in to salvage data from the card if the filesystem is compromised—even if it means metadata won't be retained. Mirroring PhotoRec, TestDisk operates as a command-line tool, equipped with features catering to both beginners and seasoned users. The official documentation offers a stellar guide on leveraging the duo effectively for optimal file recovery from SD cards and other storage mediums.
🔗
Curious about TestDisk? Dive into our detailed review here.
Key Features:
Can fix partition tables and recover deleted partitions.
Open source SD card recovery software tool.
Command-line user interface.
Is it Free? TestDisk is 100% free and open source.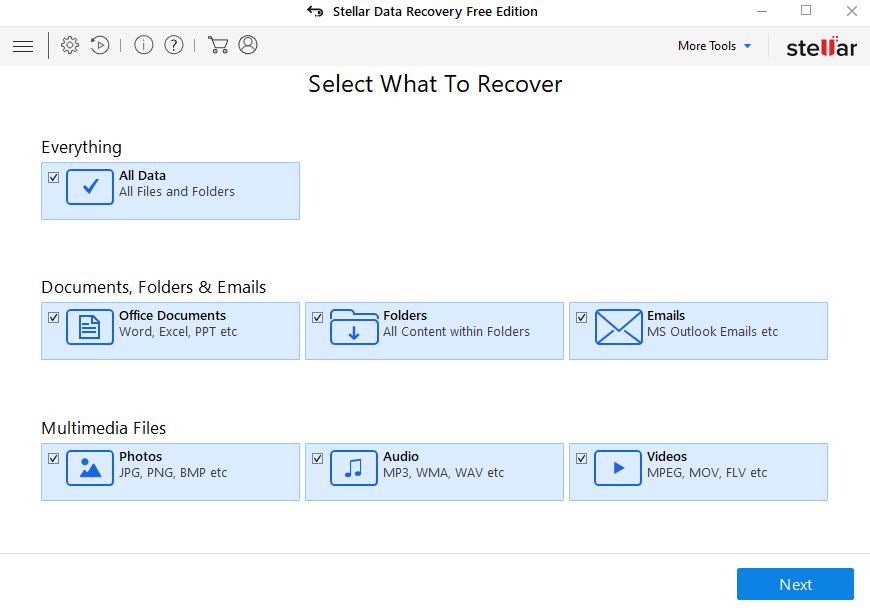 There's not much to criticize about Stellar Data Recovery. The software does what it says on the tin, and it makes the entire data recovery process simple and approachable.
Pros:
Intuitive and reliable
Extra features
Support for encrypted drives
Cons:
Slow
On the expensive side
Underwhelming performance
User Experience
The free version of Stellar Data Recovery might not be as feature-rich as the paid iterations within the Stellar lineup, but it remains a reliable tool for data recovery from any memory card. It's proficient with a wide array of file formats, even handling custom or less common ones with ease. Stellar Data Recovery's user interface is both intuitive and meticulously designed. As a user, navigation is straightforward, with each step clearly marked and options explained within the software itself. To ensure the safest data recovery, the software offers the option to clone a failing memory card and then recover files from this backup. Stellar Data Recovery supports multiple languages: English, German, French, Italian, and Spanish. It's compatible with Mac computers and Windows versions 11, 10, 8.1, 8, and 7. While Windows XP support isn't explicitly mentioned, most users should be able to run Stellar Data Recovery on that OS without significant issues.
🔗
Want the full scoop on Stellar Data Recovery? Check out our in-depth review.
Key Features:
Recovery from formatted file systems.
BitLocker data recovery.
Recovers any file format, including custom or uncommon file types.
Is it Free? Stellar Data Recovery can recover data of up to 1 GB for free.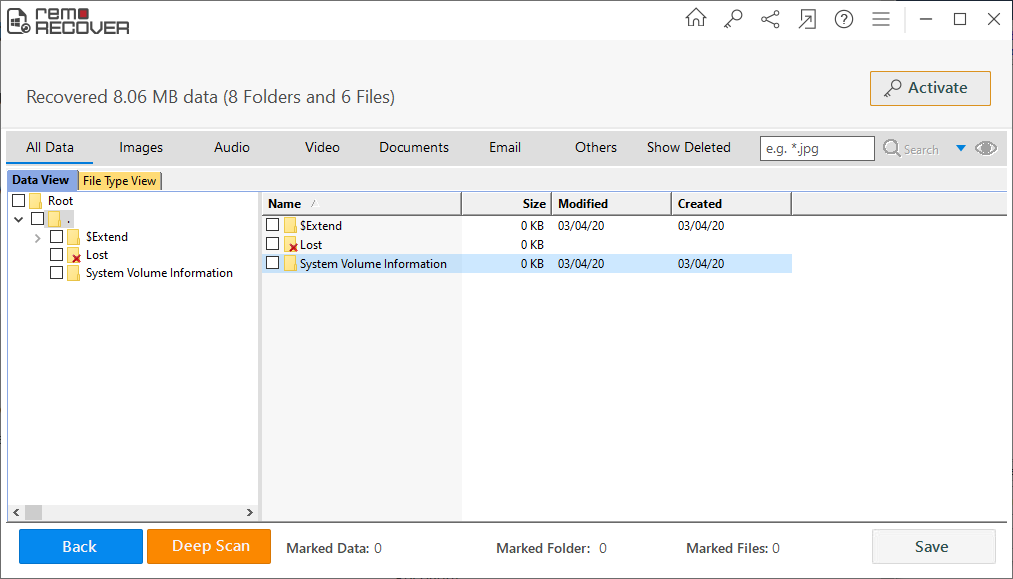 While Remo Recover might not be a household name in the realm of SD card recovery software, it's not one to be overlooked simply because it's less familiar.
Pros:
Solid performance
Familiar user interface
Cons:
Doesn't offer any impressive features
Not widely used
User Experience
Remo Recover positions itself as a comprehensive recovery and file repair solution, offering support for memory cards, hard drives, external storage devices, and other storage media. It follows a streamlined four-step process to data recovery: select the device, scan for lost data, preview the recovered files, and save them. The software allows users to retrieve up to 1 GB of data for free. To recover more, an upgrade to one of its three paid editions is necessary. Of these, Remo Recover Pro stands out as the most sensible choice due to its support for a broader range of file formats and its inclusion of premium customer support. Whichever edition you choose, Remo offers a 30-day money-back guarantee, ensuring that if the software doesn't meet your expectations, you can request a refund.
🔗
Discover more about what Remo Recover can offer in our expert review.
Key Features:
Four-step approach to data recovery.
Intuitive user interface.
30-day money-back guarantee.
Is it Free? Remo Recover can recover data of up to 1 GB for free.
SD Card Data Recovery Software Picker
---
Honorable Mentions
Hey, let's not forget the underdogs! We know you're on the hunt for the best SD card recovery software, but there are plenty of additional options that are worth exploring too—some of them even had a spot in our Top 10 list once upon a time.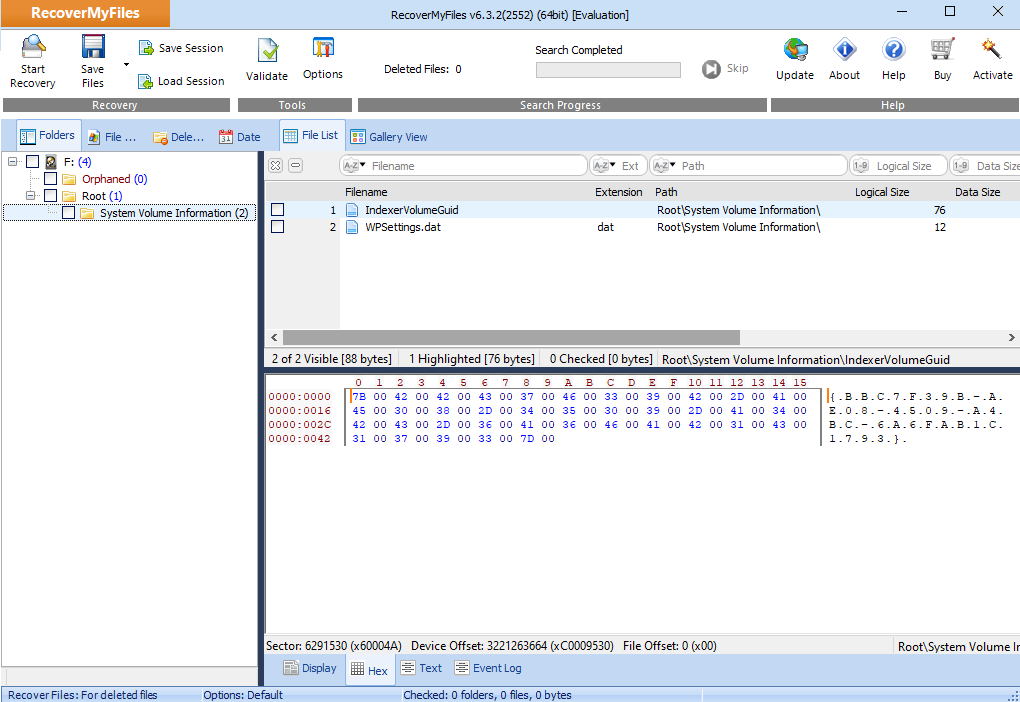 Unfortunately, the free version of Recover My Files is just a tease that doesn't let you recover your files—you can only preview them. Considering how many freeware SD card data recovery software tools there are, it's difficult to justify spending $69.95 on the cheapest Recover My Files license.
Pros:
Can preview files on the fly
Tested by the Department of Homeland Security
Cons:
Works only on Windows
Outdated user interface
User Experience
Even though Recover My Files doesn't leave the same positive first impression as the leading SD card data recovery software solutions featured in this article, its great data recovery capabilities demonstrate that it's never a good idea to judge a book by its cover. Compatible with Windows 7, 8, 10, and 11, Recover My Files can recover data from memory cards, hard drives, USB flash drives, floppy disks, and other media. It can deal with complicated data loss scenarios, such as a partitioning error or computer crash. You can download Recover My Files for free and use it to preview your files, but you won't be able to actually recover them without paying at least $69.95 for a license. Because of this limitation alone, we can't rank it any higher.
Key Features:
Is it Free? The free version of Recover My Files can't save recovered files.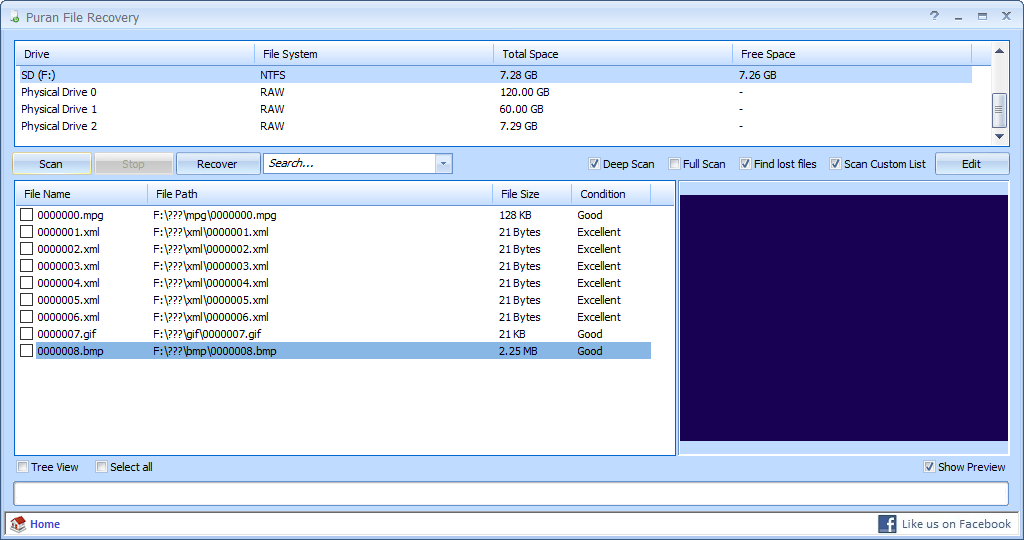 With its outdated user interface, limited usability, and support for only two file system families, Puran File Recovery shouldn't necessarily be your top choice for SD card recovery. The primary advantage of this aging SD card recovery tool is that it's free for private and non-commercial use.
Pros:
Completely free for private use
Has been around for a while
Cons:
Not actively developed anymore
User Experience
The official website of Puran File Recovery offers insight into this free SD card recovery solution. It shows that the tool received its last update in 2016, which added support for Windows 10. Interestingly, the website also mentions support for Windows 11. However, it's worth noting that Puran File Recovery only supports the FAT12/16/32 and NTFS file systems. This is quite limited, particularly when compared to leading SD card recovery solutions such as Disk Drill. In terms of design and usability, Puran File Recovery feels outdated. Its user interface, reminiscent of the Windows Vista era, appears somewhat amateurish. Yet, it's not all negative for Puran File Recovery. The recovery engine impressively strikes a balance between speed, accuracy, and simplicity. It's designed to scan a drive byte by byte, intelligently detecting deleted or lost partitions.
Key Features:
Has a search box with support for wildcards.
Preserves path structure during recovery.
A portable version is available.
Is it Free? Puran File Recovery is free for private and non-commercial use.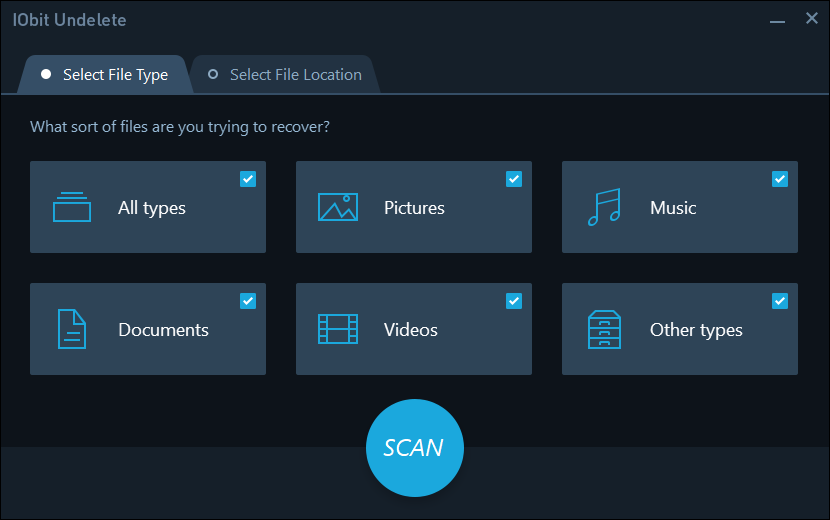 IObit Undelete's ease of use makes it a go-to whenever you need to recover deleted files from an SD card. Its portability, requiring no installation, is a plus, though we wish its recovery performance was stronger.
Pros:
One-click recovery
Portable software
Cons:
Can't preview files before recovery
User Experience
Part of IObit's expanding suite of software applications, IObit Undelete offers a straightforward yet effective free SD card data recovery solution. It doesn't require installation and can retrieve various lost files with just a few clicks. Unless you're working with an exceptionally slow computer or a massive SD card, the entire recovery process is likely to conclude in less than a minute. One reason for IObit Undelete's speed is that it isn't as thorough as some other SD card recovery software applications mentioned in this list. It also lacks certain valuable features, like the ability to preview files before recovery. However, despite these limitations, IObit Undelete is certainly worth a download, especially considering it's entirely free.
Key Features:
Doesn't require installation.
Quick scanning.
Gives each file a recoverability score.
Is it Free? IObit Undelete can recover an unlimited amount of data for free.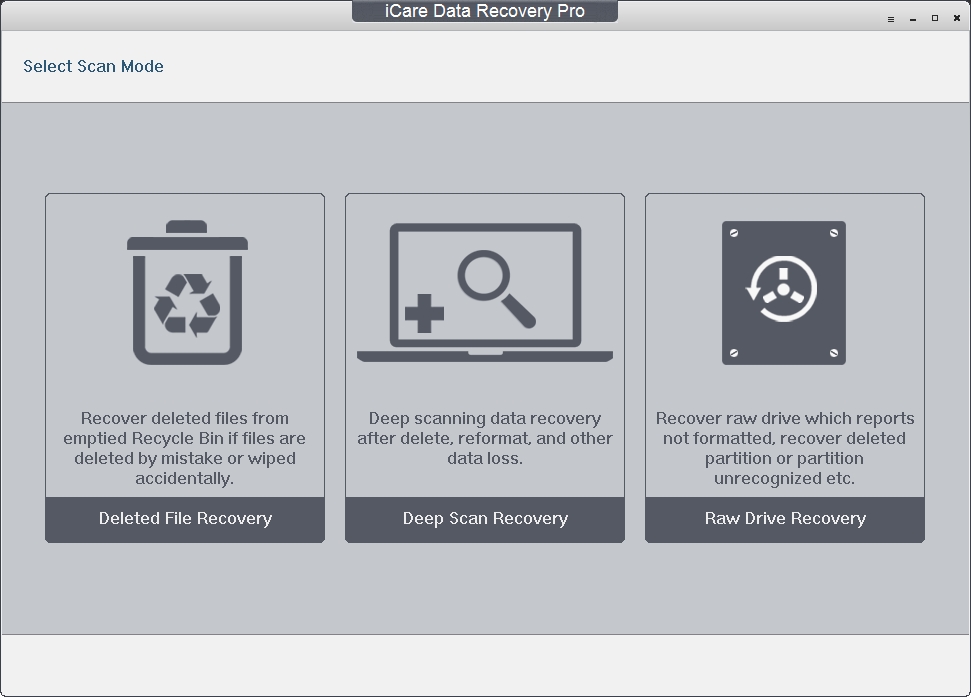 Even though iCare Recovery allows you to recover an unlimited amount of data for free, it essentially serves as a preview for iCare Pro Free, which is limited to 1 GB. If your needs are limited to basic data recovery, it will likely get the job done. However, we wouldn't anticipate much beyond that.
Pros:
Totally free and unlimited
Cons:
Misleading features
Ugly design
Limited file system support
User Experience
iCare Recovery presents a mixed bag as a free SD card data recovery software tool. While it allows users to recover an unlimited amount of data at no cost, its data recovery capabilities leave much to be desired, especially when it comes to restoring permanently deleted files. For that, one would need to opt for iCare Pro Free, which, despite its name, limits data recovery to just 1 GB. Further complicating matters, the entirely free version of iCare Recovery doesn't support memory cards with the exFAT file system, nor does it offer customer support. Although the absence of customer support can be understandable for free software, the inability to retrieve files from exFAT-formatted memory cards might deter many potential users. Additionally, the software's dated gray-colored user interface evokes memories of applications from the Windows 98 era. However, the saving grace is that iCare Recovery is relatively user-friendly, making any aesthetic concerns less impactful.
Key Features:
Unlimited basic data recovery.
More than 600+ file types are supported.
Supports all memory cards (SD cards, CF cards, XD cards).
Is it Free? iCare Recovery is free, but its recovery capabilities are limited.
---
Summary
Here's a quick recap of our findings:
Disk Drill (Best Overall): After testing 14 different SD card recovery software tools, it was clear to us that Disk Drill is the best solution for Windows and Mac users thanks to its excellent performance and outstanding ease of use.
PhotoRec (Best Free): If you don't want to spend any money to recover your data, PhotoRec is your best bet. This open-source recovery software may not be very beginner-friendly, but its ability to undelete files from SD cards of all sizes can't be questioned.
R-Studio (Best Professional): With its built-in hex editor and the ability to perform remote data recovery, R-Studio is the best SD card recovery software for data recovery professionals who need comprehensive information about all recoverable files.
Additional Factors to Consider When Selecting an SD Card Recovery Tool
When assessing SD card recovery software tools from a broad perspective, many can seem strikingly alike. However, upon closer inspection and interaction, the nuances and differences become apparent. In this additional portion of our evaluation, we shed light on what specifically we consider when reviewing SD card recovery software:
User reviews: We think that there's nothing more valuable when reviewing data recovery software than actual user experience, which is why we wanted to include all highly rated solutions.
Usability: Some SD card recovery software tools are designed to be as intuitive as possible, and some assume a certain amount of background knowledge. If you're a regular home user and hope that you won't ever again need to recover data from a memory card, you should select an SD card recovery software tool that's self-explanatory and doesn't force you to read a lengthy manual.
Features: Free SD card data recovery software tools don't typically come with a whole lot of extra features, but exceptions do exist. In most cases, additional features can be unlocked with a purchase of a license or paid subscription.
Support: While we strongly believe that SD card recovery software should be self-explanatory, we also acknowledge that not all data recovery scenarios are created equal. There's always a chance that you'll encounter a free memory card recovery software can't deal with, and that's when helpful customer support staff can make a real difference.
Trial plan limits: Just because a software tool advertises SD data recovery free of charge doesn't mean that you'll be able to get all your data back without paying. Some tools only let you preview deleted or lost files—not actually recover them. And many of the tools that do let you recover your files for free impose limits on the number or size of files.
Data Types and Card Varieties: What Can SD Card Recovery Apps Retrieve?
Generally speaking, all common file formats can be recovered from an SD card, including:
Audio: MP3, FLAC, M4A, OGG, WAV, WMA, MPA, RA, MIDI, AMR.
Of course, you need to select a capable SD card recovery solution with support for many different file formats to be able to recover all kinds of data from an SD card.
As for card types, SD card recovery software applications work with all memory cards—not just SD cards. As long as your computer can see the card, your SD card recovery application of choice will be able to recover it. Here's an incomplete list of different types of memory cards that can be recovered with SD card recovery software:
CompactFlash, CFexpress and CFast
SmartMedia (SM/SMC)
Memory Stick (MS)
Memory Stick Duo (MSD)
Memory Stick Pro Duo (MSPD)
Memory Stick Pro-HG Duo (MSPDX)
Memory Stick Micro M2 (M2)
Secure Digital Card (SD)
XQD High Speed Memory Cards
While some memory card brands are more reliable than others, the brand of your memory card doesn't affect the recovery process in any way, and there are countless users who've been able to recover lost data from memory cards manufactured by SanDisk, Lexar, PNY, Toshiba, Panasonic, Sony, Transcend, Samsung, and other companies.
When to Opt for a Memory Card Recovery Service Over DIY Solutions?
Yes, in certain situations, it does make sense to use a SD card recovery service instead of a software solution. Here are some examples:
Your files are extremely important to you and you don't want to take any chances.
Your files belong to your organization and you don't want to be personally responsible for their recovery.
The SD card on which your files were stored has been damaged.
Your technical skills are extremely limited.
Your time is far more valuable to you than your money.
For most people, however, data recovery software is the way to go. Modern data recovery software solutions are exceptionally easy to use and accessible to all users who know how to install and launch an application.
Conclusion
After testing 14 free SD card data recovery software tools, we found Disk Drill to be the clear winner. This user-friendly tool enables even the most challenging data recovery scenarios with just a few clicks—no expert knowledge required. Our top pick for a 100% free SD card data recovery software is PhotoRec. Meanwhile, R-Studio, with its impressive range of advanced data recovery features, stood out as the best solution for professionals.
FAQ
David Morelo is a professional content writer in the technology niche who joined the Handy Recovery team in 2019 and has since made an invaluable contribution to the quantity and quality of our materials. David's main principle is not to start working on a new article until he has studied the subject backwards and forwards.
Andrey Vasilyev is an Editorial Advisor for Handy Recovery. Andrey is a software engineer expert with extensive expertise in data recovery, computer forensics, and data litigation. Andrey brings over 12 years of experience in software development, database administration, and hardware repair to the team.