If you're like most Apple users, you probably have a few MOV video files or recordings on your iPhone, Mac, or other storage devices. And just like most users, you are not immune to losing them.
In this article, we'll talk about MOV files and three ways you can recover deleted MOV files.
What are MOV files?
MOV file is mainly used with Apple's QuickTime. This type of video file is used on movies, TV shows, or even personal videos shot on your Apple device.
MOV files are known to store high-quality audio, video, and effect, making them one of the best files to work on when you're a video editor. On the flip side, this also makes them 10x larger than the simpler .mp4 file format.
Is it Possible to Recover a Deleted or Corrupted MOV file?
Losing a deleted MOV file can happen on either your Mac, iPhone, or iPad. Deleted photos or videos for the iPhone and iPad are usually sent to the trash and can be easily recovered. However, Mac users have the ability to permanently delete files without sending them to the Trash. Or sometimes, emptying the trash only later realizing they needed the file. Sounds like a familiar scenario?
There are several reasons why your MOV file is deleted or corrupted:
😨 Human error — sometimes, we delete data or format a storage device not realizing that there are important files stored on it.
📛 Software corruption — the software the MOV file was attached to could have corrupted the file. Common examples of this are formatting apps or video editing tools.
❌ Hardware or System failure — corrupted MOV files can also occur from a faulty transfer, whether from your device's connection or the cable itself.
👾 Computer virus — malware can corrupt files like MOV, especially if the virus on your Mac is designed to be destructive.
But is it possible to recover a deleted or corrupted MOV file? It depends.
✅
Generally speaking, as long as you recently haven't been writing files onto the storage device where your MOV file was deleted, there's a good chance you can recover your video file. If the video file is corrupted, there are also ways to repair and recover it.
Fortunately, deleted files aren't always completely wiped off your storage device. They can still be found through a reliable data recovery software tool. We will cover some of them later in this article.
How to Retrieve Deleted MOV Files
If you're on your iPhone and iPad, check your Recently Deleted folder first. The same goes for Mac users and the Trash. If it isn't there, then proceed to the options below to try and recover your files before it's too late.
Below, we'll break down all the options for MOV file recovery and include the step-by-step processes for each method.
Disk Drill by CleverFiles is our favorite data recovery program for macOS. It does a thorough scan of your entire storage device, allows you to preview your files before recovering them, and has one of the highest recovery rates in the industry.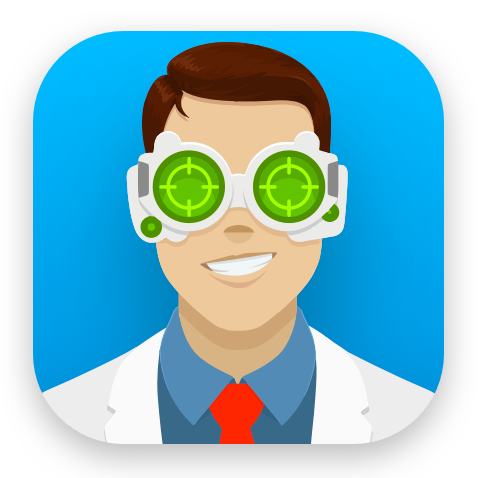 Features:
Supports file recovery for more than 400 file types including MOV
Allows you to preview files before recovering them
Able to scan corrupted storage devices
Has quick and deep scan options
Price: Basic – free, $89 for PRO
🔗
If you want an in-depth look at the features or deeper recovery process of the app, you can check out our Disk Drill PRO Review. If you are interested in a detailed review of the macOS version, please see this.
Let's start recovering your deleted MOV files with Disk Drill:
Start by downloading Disk Drill for Mac through the official website.
Once that's done, drag the downloaded Disk Drill icon to the Applications folder. This will install the app on your computer.
With the app installed, click on the Disk Drill icon to open the app. Since this is your first time opening the app, a prompt will appear asking for confirmation. Just select Open to proceed.
You'll be redirected to the homepage, where Disk Drill detects all the storage devices connected to your computer. Connect the storage device containing the MOV video files you want to recover. If you want to recover files from your iPhone or iPad, you need to click iPhones & iPads under the Data Recovery section on the left sidebar.
Once you've selected the storage device, it's time to scan. You can choose the recovery method you want to proceed with on the right-hand side of your screen, but we recommend going with All recovery methods. Click on Search for lost data when you're ready. The scan itself can take several minutes to an hour, depending on the speed of your device and the storage size.
When the scan is complete, Disk Drill will display all the found files on your screen. You can look through the different file types by category, like Pictures, Video, Audio, Documents, and Archives. Alternatively, there's also a search bar at the top-right portion of Disk Drill that you can use. Simply type in "MOV" to look for MOV video files.
You can preview all the found files by clicking on the eye icon on the right side of the file name. This should help you find MOV files much easier and will help you determine whether the MOV file is recoverable. If a preview is available, there's a big chance that you can recover the file.
Finally, when you find the MOV file you want to recover, simply click on the Recover button at the bottom-right corner of your screen. You'll be asked for a destination folder for the recovered file. We recommend recovering the file to a different storage device and not in the same storage where the MOV file is located. This is to avoid accidentally overwriting or corrupting the MOV file while recovering it.
⚠️
If you couldn't find the deleted MOV file you were looking for, check if you scanned the entire disk or only the partition. If you did the latter, do a scan again for the entire disk.
Option B:

PhotoRec

PhotoRec is a free and powerful Terminal-based data recovery tool. It doesn't have any graphical interface whatsoever, so you'll experience limitations like the lack of previewing files and no mouse navigation. Users interact with PhotoRec through the Apple Terminal using text and commands.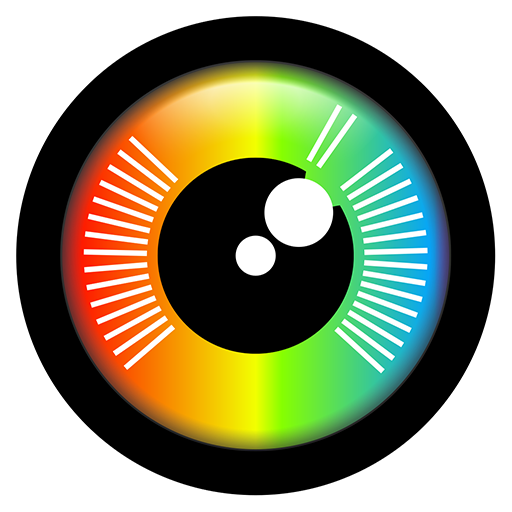 Features:
Can recover an unlimited number of files
Has good results on MOV file recovery
Price: Free
Let's start by installing PhotoRec:
Open up your Terminal through Spotlight.
Copy and paste the following command below to the Terminal. This will install Homebrew on your Mac, a downloader for programming tools, scripts, or languages.

/bin/bash -c "$(curl -fsSL https://raw.githubusercontent.com/Homebrew/install/HEAD/install.sh)"

After that, type in brew install testdisk on the Terminal to install TestDisk, which comes with PhotoRec.
👀
Note: Alternatively, you can also install PhotoRec by downloading the application, unpacking the archive, and then launching the PhotoRec executable file.
Using PhotoRec to recover MOV files:
Launch the Terminal again and type in sudo photorec then hit Enter.
Select the media with the deleted MOV file that you want to scan for lost data.
After that, you'll be asked to identify the type of file structure that the storage device users. If you don't know your device's filesystem, open Finder, highlight the storage device, and press cmd + i.
When you're through with that, it's time to direct PhotoRec to the recovery destination folder. It's best to choose a directory from another storage device, separate from where you're recovering your MOV video files.
Once that's done, the scan will begin and any recoverable files will be sent to the recovery destination folder.
You'll receive a recovery summary showing you how much data was retrieved when the process is finished.
Option C:

Time Machine

Time Machine is a macOS-native backup and recovery tool. It lets users backup local data to an external storage device and recover those backups easily. When your external backup disk is not available, Time Machine also has the capability to use local snapshots that can restore your files.

Features:
Unlimited backups and recovery
Can automatically back up files
Price: Free
👀
Note: Time Machine cannot recover data that has not been backed up in the past. So, if you haven't used Time Machine until now, this won't work for you. You can read Apple's official documentation on how to create Time Machine backups for your future use.
Restoring MOV files from a Time Machine backup:
Connect your local storage device that contains the Time Machine backups of your Mac.
Open the folder where your missing MOV files are supposed to be through a Finder window. If your missing MOV files are from the Desktop, you don't need a Finder window.
Click on the Time Machine icon on your menu bar to start Time Machine. You can also do this from Launchpad. For those of you who can't find Time Machine on your menu bar, open System Preferences and select the Time Machine icon.
With Time Machine open, click on the arrows at the right-hand side to browse through local backups. Do this until you find the MOV files you want to recover.
Once you've found your MOV videos, select the item and click on the Restore button at the bottom of the window. The process may take some time depending on the size and number of your MOV files.
Now, if the files you've recovered up to this point have playback errors or missing video data, then it's been corrupted.
How to Fix/Repair Corrupted MOV Files
A corrupt MOV file can have many problems, from stuttering and distorted audio to the video not even opening. These errors can happen if part of the file has been overwritten while it was deleted or if the recovery process encountered a problem.
Either way, there is hope, and you can repair these corrupted video files.
Grau Video Repair Software
Grau's video repair tool is simple but powerful, more than enough for MOV video files. It's been around for dozens of years and is a reliable solution for many users. The tool is paid, but the free version allows you to repair around 50 percent of the corrupted device.
How to use Grau's video repair tool:
Download the video repair tool from the official website.
Extract the downloaded archive by double-clicking the downloaded .zip file through Finder.
In the extract folder, run the video repair tool by double-clicking on gs.app. Some Mac systems might just show it as "gs". If that doesn't work, right-click the app and select Open.
Once opened, click on Choose movie and locate then select your broken MOV file. After that, click on Choose reference movie and select a non-corrupted (playable) MOV file with the same camera settings or file properties. This means the same framerate, resolution, and so on.
Click on Scan to start the repair and wait until it is finished. This can take several minutes to half an hour.
Once finished, the repaired video can be found in the listbox.
If your MOV video file wasn't repaired successfully, try and use the different settings under Options:
Try Overwrite existing codec information by reference file when your corrupted MOV file contains invalid codec information. This uses the reference file codec instead.
Try Enable AVC1 single mode if your MOV file is completely missing.
Try No CTTS repair if the repaired MOV file is choppy.
Try Enable AAC detection or Enable PCM audio if the audio of the repaired MOV file is missing.
FAQ
Conclusion
Whether you're transferring your personal videos or moving professional video files from your iPhone to your Mac, it's a disaster to lose MOV files. If you're trying to figure out how to recover accidentally deleted MOV files, then Disk Drill is your best bet.
However, we recommend backing up your files through Time Machine in the future so you can just restore them if you accidentally delete your files.
Mako is a freelance writer with a passion for all things Mac. Whether you're talking about the latest macOS updates, figuring out the best Mac programs, or need to know something from the Mac ecosystem—he's your guy. He's been writing about Macs for more than 4 years but has been using one for nearly a decade.
Andrey Vasilyev is an Editorial Advisor for Handy Recovery. Andrey is a software engineer expert with extensive expertise in data recovery, computer forensics, and data litigation. Andrey brings over 12 years of experience in software development, database administration, and hardware repair to the team.