Remember those pictures that you took that one day with your friends or close family members? They hold so much value and capture important moments in your life. Losing such memories can be frustrating as we want to hold onto them forever.
PhotoRec solves this issue as it is a file data recovery software application designed to recover lost files such as pictures and videos from your hard drive. PhotoRec for Mac and Windows is free, making it accessible to anyone that needs to have access to photo recovery.
👀
TL:DR; PhotoRec for Mac and Windows is an awesome photo recovery tool that doesn't cost you any money. It is effective at recovering photos on your computer and while it does take a couple of minutes to download and install it, it is well worth it. The text-based interface may turn off some, but I would encourage you to give it a shot as I think you will be pleasantly surprised with how well it works.
⚠️
Want to help make our content better? Please vote for the best alternative to PhotoRec:
1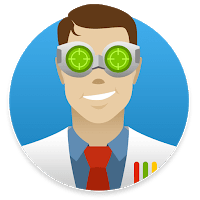 Disk Drill
Platform:

Windows, macOS
Distributed as:

Freemium
2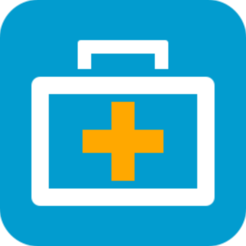 EaseUS
Platform:

Windows, macOS
Distributed as:

Freemium
3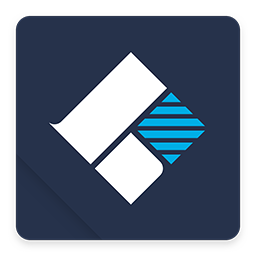 Recoverit
Platform:

Windows, macOS
Distributed as:

Freemium
PhotoRec Main Features
PhotoRec is a free and open-source data recovery software program designed to recover lost files including video, documents, and archives from hard disks, CR-ROMs, and lost pictures. It is based on a simple but powerful textual interface that walks you through recovering your lost data.
The software itself is distributed under the GNU General Public License which is a free copyleft license. This means that the software license guarantees end users the freedom to run, study, share, and modify the software without being reprehended for any of those actions. As someone who loves tinkering with software, this is an awesome feature!
👀
PhotoRec comes bundled with TestDisk which is another data recovery software application that allows you to recover lost partitions and non-bootable disks. In this article, we will only be looking at the photo recovery features of PhotoRec but if you need to recover or fix a partition then using TestDisk is another option that you have.
Will PhotoRec Work on My Computer?
PhotoRec scores many points when it comes to compatibility. It works on multiple operating systems, making it accessible to anyone that owns a computer for the most part. Below is a list of operating systems that you can run PhotoRec on:
DOS/Windows 9x
Windows 10/8.1/8/7/Vista/XP, Windows Server 2016/2012/2008/2003
Linux
FreeBSD, NetBSD, OpenBSD
Sun Solaris
macOS
👀
In my review, I am using it on macOS but you can use it on any of the other options above and the process is the same for the most part and all versions are free to the user.
Supported File Systems
If you're wondering if PhotoRec will be able to recover a certain type of data, another feature is that it supports many file types meaning that you have a high chance of data recovery being successful. The listed data formats that PhotoRec can recover are listed below:
FAT
NTFS
exFAT
ext2/ext3/ext4 filesystem
HFS+
How Much Do I Have To Pay For PhotoRec?
With it seeming like everything these days costs money, one of the benefits to PhotoRec is that it is free and you can find deleted photos and recover them without having to pay anything. One of the best things about PhotoRec is that it is free. You can support it by going to the donation page but it isn't required to download and use the app.
⚠️
One thing to keep in mind with PhotoRec is that there is no warranty and since it is donationware there are no official support services. However, there are forums where you can request support and request additional features.
Overall Ratings of PhotoRec
Keep in mind these ratings are of my own with my experiences and yours may differ from mine. After using PhotoRec, I looked at some of the main things that I look for when using software and put together this rating system to give you an easy breakdown and reasoning behind each rating.
🥰 User Friendly / 5.0: PhotoRec losses some points here for the text-based interface which some might not be used to as everything is graphical these days. I had no issues using it but am a tech-savvy person and others may not have such an easy experience. I would recommend that you give it a try though as it doesn't cost you anything and isn't too hard to figure out!
💾 Recovery Process / 8.0: PhotoRec does a really good job of recovering photos. It was able to scan my computer with no issues and didn't crash during the process. It has been very reliable on my Mac and I would assume that this would be the case with other operating systems as well.
🔍 Features / 4.0: The software does one thing and it does a good job at it. There are no extra bells and whistles here when it comes to features but for the one thing you do get, it does it very well!
💵 Pricing /10: You can't beat something that is free.
👩‍💻 Support / 4.0: There are no live support channels that have a guaranteed time that they will get back to you but you can use forums to try and get an issue resolved if you do have one.
How Does PhotoRec work?
PhotoRec searches for known file headers. If the file is intact and there is no fragmentation, which can sometimes be the case, it can recover the whole file. The number of file formats that PhotoRec can recover is outstanding with an astonishing 480 file extensions. Click here to view the entire list of recoverable file formats.
When a file is deleted, the meta-information about the file you deleted is lost. This means that the data is still present but only the metadata is deleted. PhotoRec first tries to find the data blocks for the file you're looking for and if it is not corrupt, the values from it can be read which makes it recoverable.
⚠️
It is important to note that if you notice that you have lost a file and want to recover it to stop writing new data to your computer as it can overwrite the data and will decrease your chances of successful data recovery.
How Do I Install and Use PhotoRec?
PhotoRec doesn't have a graphical interface like you may be used to with other apps, it uses texts as it's primary means of interacting with the user. This may sound daunting at first, but it's quite easy to install and once installed, is a very powerful piece of software.
How to Install PhotoRec
Step 1. Install Homebrew by pasting the following command in Terminal:
/bin/bash -c "$(curl -fsSL https://raw.githubusercontent.com/Homebrew/install/master/install.sh)"
Step 2. Type brew install testdisk and hit Enter to install TestDisk (PhotoRec is included in the TestDisk package).
👀
If you don't want to install PhotoRec using Homebrew, you download the application from here, unpack the archive, and double-click the PhotoRec executable.
How to Use PhotoRec
Step 1. Launch Terminal, type sudo photorec, and hit Enter.
Step 2. Select a media that you would like to scan for lost data.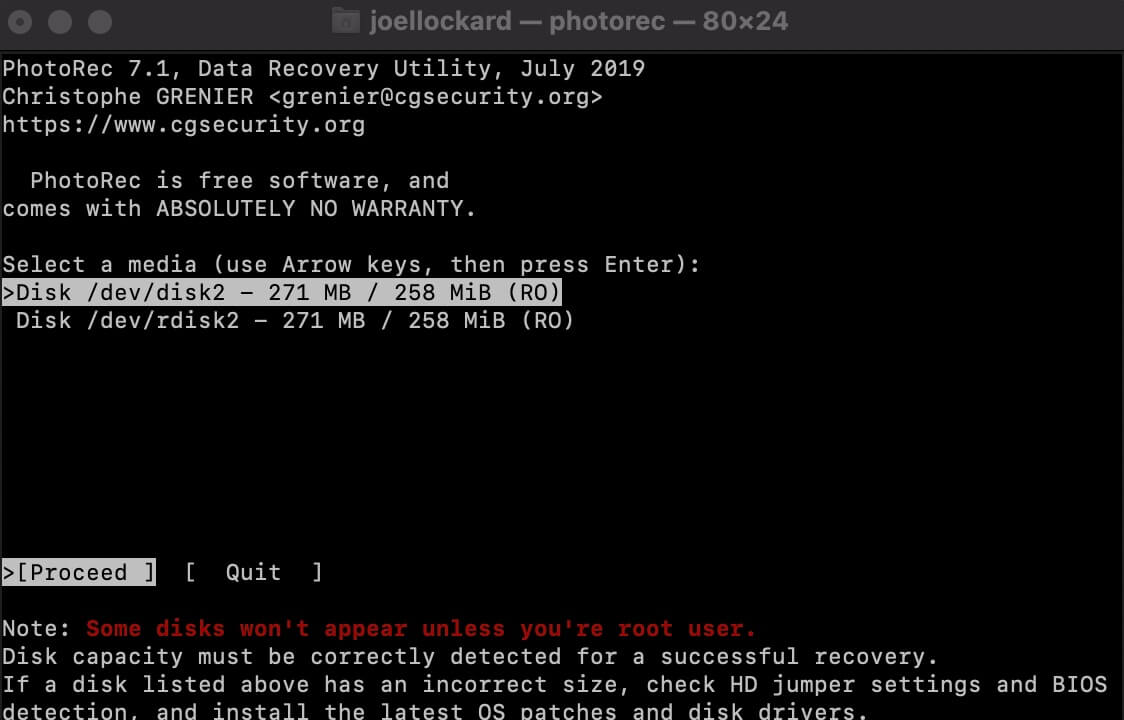 👀
If you have an external hard drive, SD card, or other device you can choose to scan that device as well. If you have sub sections located inside of a volume you will also have to select which one you want to scan from within that it.
Step 3. After selecting the storage device that you want to scan, the next step is to identify the type of file structure that the storage device uses.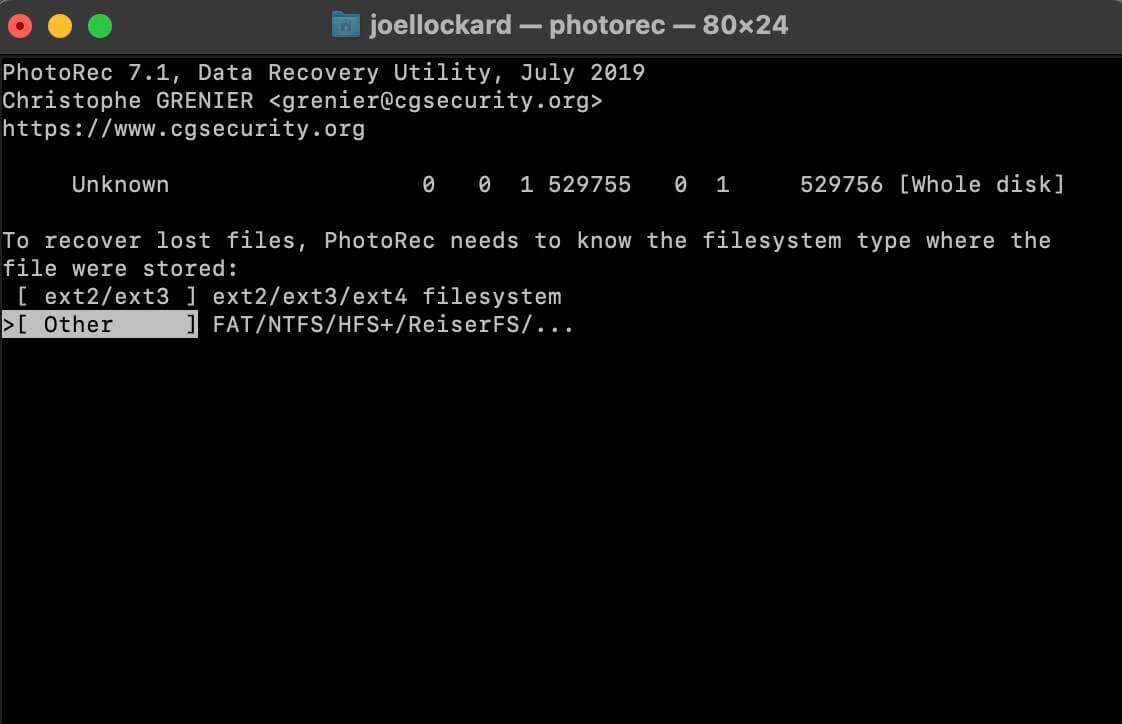 Step 4. Now that you have selected the storage device and type of storage, it's time to tell PhotoRec where to recover the deleted pictures too. I choose the Downloads folder for mine.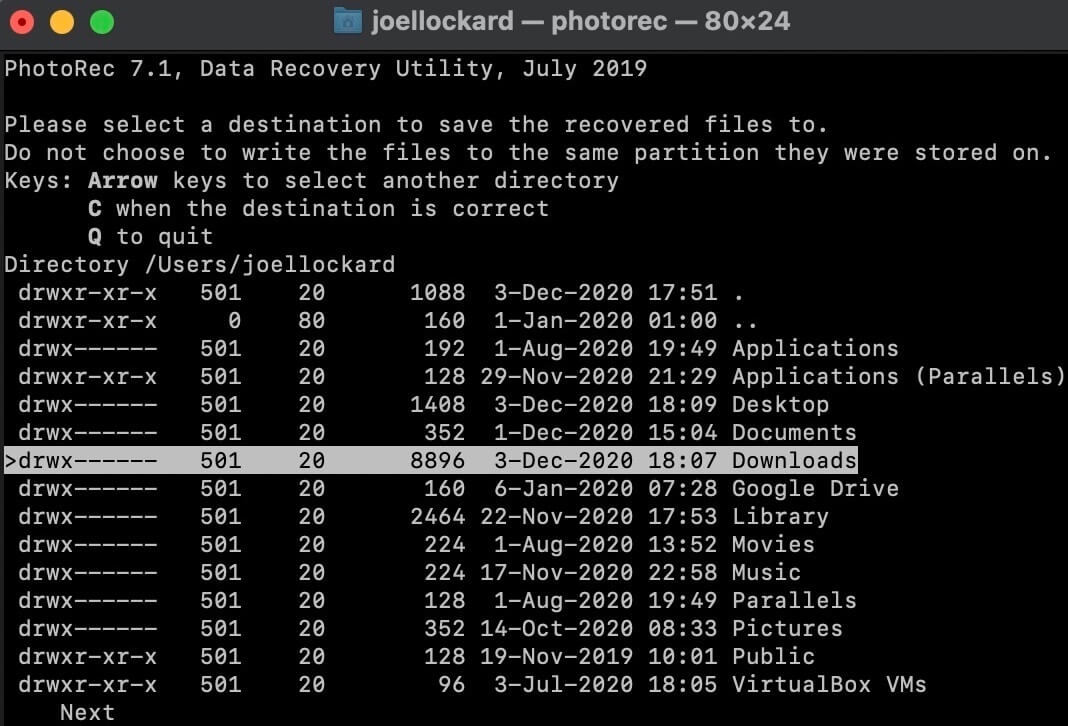 Step 5. The scan for you data will now start and any recoverable files will then be saved to the location that you selected. It is a good idea to save your files to a folder and have them there instead of just a generic location.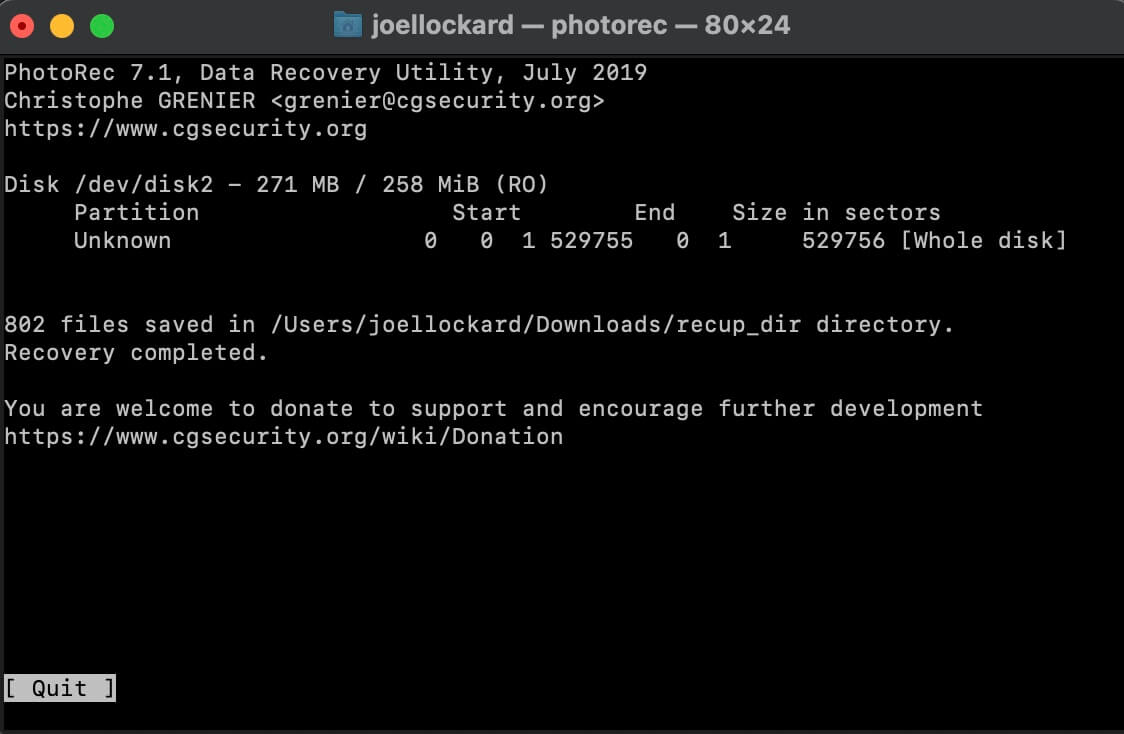 👀
After the recovery process has finished, you will receive a confirmation confirming how much data was recovered. You can then go to your recovery location and see what PhotoRec was able to recover. These recovered files are viewable just like normal files on your computer.
User Feedback
Looking at other websites and forums I have found that other users talk highly of PhotoRec and like using the software. I have provided some examples below that you can reference in addition to this review for what others think of the software.
Comparakeet gave the software an overall score of 9.3/10 and summed it up by saying, "PhotoRec provides one of the best data recovery software available on the planet".
StorageReview stated that "It's one of their favorite pieces of free open-source software".
Fstoppers stated that "PhotoRec is the great data recovery software that I ran after one of my cards got corrupted".
👀
As you can see, others also think highly of PhotoRec and it's easy to see why. With it being free, reliable, and easy-to-use there are many things to like about the software.
FAQ
Let's Recap
PhotoRec allows you to recover photos on your computer for free, is easy to use once installed, and is reliable.
If you're wanting to recovery photos on your computer and don't mind using a text-based user interface that may take you a couple of minutes to learn then I would highly recommend that you give this one a look as it gets a strong recommendation from me.
---
✅
Our verdict: 4.5 out of 5.
Administrator • 43 articles
David Morelo is a professional content writer in the technology niche who joined the Handy Recovery team in 2019 and has since made an invaluable contribution to the quantity and quality of our materials. David's main principle is not to start working on a new article until he has studied the subject backwards and forwards.