Glary Undelete is another free-to-use but potent option built for convenience in the competitive realm of recovery tools. However, is the potency really at par with the paid alternatives? Our guide tells it all as we compare Glary Undelete with the software we tested before.
For its no-fee pricing and the most straightforward layout we have seen to date, Glary Undelete recovery software is a decent remedy for data loss. It performs well for all major file systems and comes with an intelligent filter that's not too featured but does the essential scrutiny at least.
🗨️
TL;DR– The free and simple-to-use Glary Undelete 5.0.1.25 is a good contender for the best data recovery software. It's good with SSDs and HDDs but sometimes needs more effective synergizing with unmountable devices.
⚠️
Want to help make our content better? Please vote for the best alternative to Glary Undelete:
1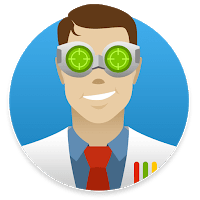 Disk Drill
Platform:

Windows, macOS
Distributed as:

Freemium
2

PhotoRec
Platform:

Windows, macOS, Linux
Distributed as:

Freeware
3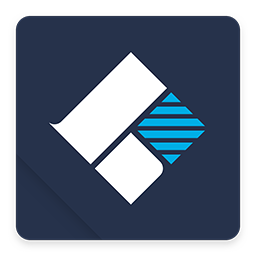 Recoverit
Platform:

Windows, macOS
Distributed as:

Freemium
Main Features
Recovering deleted files is already a daunting feat that no one wants to top up with a complicated tool. Fortunately, Glary Undelete understands this feeling and seems to have packed as much to itself for the given free pricing.
From support for multiple file systems to user-friendly layout and, of course, here's a detailed rundown of everything Gary Undelete offers:
Straightforward User Experience
Glary Undelete for PC doesn't require users to decode rocket science before they can finally jump into the data recovery process. The software opens a single screen where users only need to hint towards the drive they believe their lost file was located and proceed to the search option. That's it!
A simple list of files will then be displayed on the interface, which can be further sorted via Glary Undelete's Smart Filters. Gary Undelete also detects the state of the file,  labeling them depending on how suitable they are for recovery, which can go from "Very Good" to Overwritten".
Decent Data Recovery
For software running without subscription fees, we found its data recovery module more efficient than expected. It allowed us to gain back compressed and fragmented data files and claims to work well with encrypted data files.
The overall yield of findings is quick, and the recovery software also allows previewing of each result before restoration.
Compatibility with File Systems
As far as support for file formats and devices is concerned, the tool is blessed in that sector. FAT (including FAT32), NTFS, and NTFS+EFS-like file systems, as well as most devices, are supported. Users can try binding the Glary Undelete 5 with removable disks, flashes, memory chips, USB keys, CDs, and DVDs. However, we found the performance a bit dodgy with externals.
Data Recovery Process
Here's a quick step-by-step Glary Undelete data recovery process for Windows PC:
Start by downloading Glary Undelete's installer/setup file gunsetup via the official Glarysoft website. Navigate through the prompts on your screen to run the setup file and install it on your system.
Once installed, launch the tool on your system. The top left part of the opening window will greet you with a drop-down list of available drives.
Select the drive you intend to search for the lost data and hit the Search option. The scan process will take a couple of minutes or less.
An extensive display of found results will mark the end of the scan process. Information like file name, recovery evaluation, file size, file path, and the last modification date will also be displayed as part of the search results.
Here, we recommend you use the offered filterings to narrow down the result list. This will help you quickly find the data you intend to recover.
Once found, click the checkbox beside the file and tap on the Restore option.
If you look forward to recovering all the results, hit the checkbox beside the Check All prompt instead, and then click Restore. You'll then be led toward selecting a destination for recovery, which will finally mark the completion of the process.
Glary Undelete vs. Glarysoft File Recovery
Glary Undelete and Glarysoft File Recovery is data-retrieving solutions introduced by the same company. That said, we found both tools to operate more or less in the same style. Both are free to use and come with no restriction in terms of recovery volume.
The two data recovery software tools also support FAT and NTFS file systems, while most of their user layout and features also look similar. See our comparison of the two tools below.
Interface and Overall Design
We found Glarysoft File Recovery software's interface niftier in terms of design. Though it has the same features, the design looks more neat given its royal blue theme and how techy the overall mechanism felt. The scan results are also categorized well.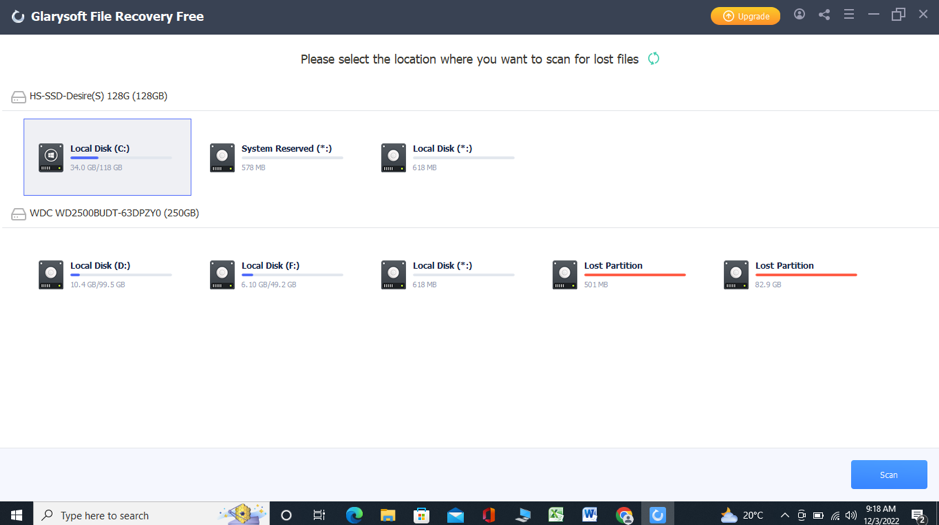 On the split hand, Glary Undelete has the same layout but, due to a less impactful theme, manifests a more basic interface than its counterpart.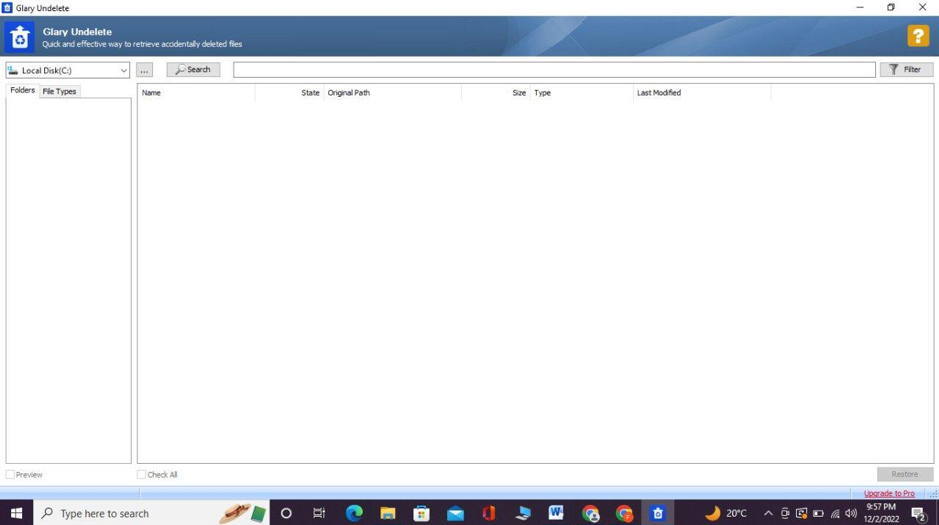 Customer Service
Both Glary Undelete and Glarysoft File Recovery tools are made and governed by the same company-Glary Utilities. Still, customer support for Glarysoft File Recovery via the official site seems more reliable and is reviewed better on Glary's official website.
Pricing
The cost of data recovery is a question for every person searching for a robust data-retrieving tool. For everyone considering Glary Undelete or Glarysoft File Recovery, the answer is zero. Both are free tools that come in a single plan only. Yet, it offers almost the same essential utilities as other paid options.
Plus, unlike most paid software, Glary Undelete and Glarysoft File Recovery have no maximum cap on the volume of data that can be retrieved. However, users must still prepare to welcome some failings in terms of additional features, like the need for more in-depth search filters. However, if you want an upgrade on the features, Glarysoft File Recovery has a PRO version which is priced at $49.95/year, or $99.95 for lifetime usage.
User Feedback
Glary Undelete owns a decent close to 4-star rating primarily due to its usage simplicity. After going through tons of online reviews received by this software, we have noticed how most customers like the recovery software's quickness. "It transfers and copies files quickly," says a reviewer via CNET, and we can do nothing more than agree as Glary Undelete's intuitive speed is really something to admire.
FAQ
Verdict
Glary Undelete is a robust data recovery software that, despite being free software, houses all the basic tools one needs for an effective search for lost and deleted data. Its convenient design of usage and quick recovery process are just a few things that make the software great for everyone, whether rookies or tech experts.
There are, of course, drawbacks like limited additional features. But, those are acceptable for the most part given that it's free and that there's no cap on how much volume one can recover via Glary Undelete.
Mako is a freelance writer with a passion for all things Mac. Whether you're talking about the latest macOS updates, figuring out the best Mac programs, or need to know something from the Mac ecosystem—he's your guy. He's been writing about Macs for more than 4 years but has been using one for nearly a decade.
Andrey Vasilyev is an Editorial Advisor for Handy Recovery. Andrey is a software engineer expert with extensive expertise in data recovery, computer forensics, and data litigation. Andrey brings over 12 years of experience in software development, database administration, and hardware repair to the team.