AnyRecover is a pretty popular data retrieval program, boasting more than three million users across the globe. But given how stiff the competition is in the data recovery niche, it's far from being the best app in the space,
For those looking for an alternative solution for getting back lost files, we've come up with a list of our five favorite programs like AnyRecover, along with quick breakdowns of what makes them so great.
👀
TL:DR; AnyRecover is a perfectly capable data recovery program whose strength lies in its accessibility and simplicity, but it's not exactly the most sophisticated or feature-filled option. Disk Drill remains the king of the data recovery space if you're after a better substitute all-around. R-Studio, DiskGenius, Easeus Data Recovery Wizard, and Recuva are also excellent candidates in their own right that are definitely worth a look.
What is AnyRecover Data Recovery?
AnyRecover Data Recovery is a solid data rescue program that has managed to amass a respectable user base across 190 countries in the seven years since it entered the market.
In addition, the app does a great job of catering to more novice users, thanks to its 3-step approach to data retrieval and a user interface that can easily be navigated by even the greenest computer owners.
🗨️
It also supports more than a thousand file types, allowing users to get back pretty much any kind of file that was lost. For those looking to try the program out, AnyRecover has a free version just for Windows, allowing users to recover up to 200 MB of data before requiring a purchase.
Why You Might Need an Alternative to AnyRecover
While AnyRecover's easy-to-navigate design, no-nonsense nature, and speedy recovery process will certainly be attractive qualities to greenhorns of data retrieval or computers in general, more advanced users will likely be left wanting.
Some of the program's shortcomings include:
Basic functionality
Lack of extra features
Relatively pricey for what it offers
Mac version costs more than the Windows one
Best 5 AnyRecover Data Recovery Alternatives
Given how there's a laundry list of data recovery programs on the market to choose from, picking out top-notch AnyRecover alternative can be a pretty daunting task.
✅
So to help guide users toward the right option for their needs, we've laid out our top choices for getting back their lost data: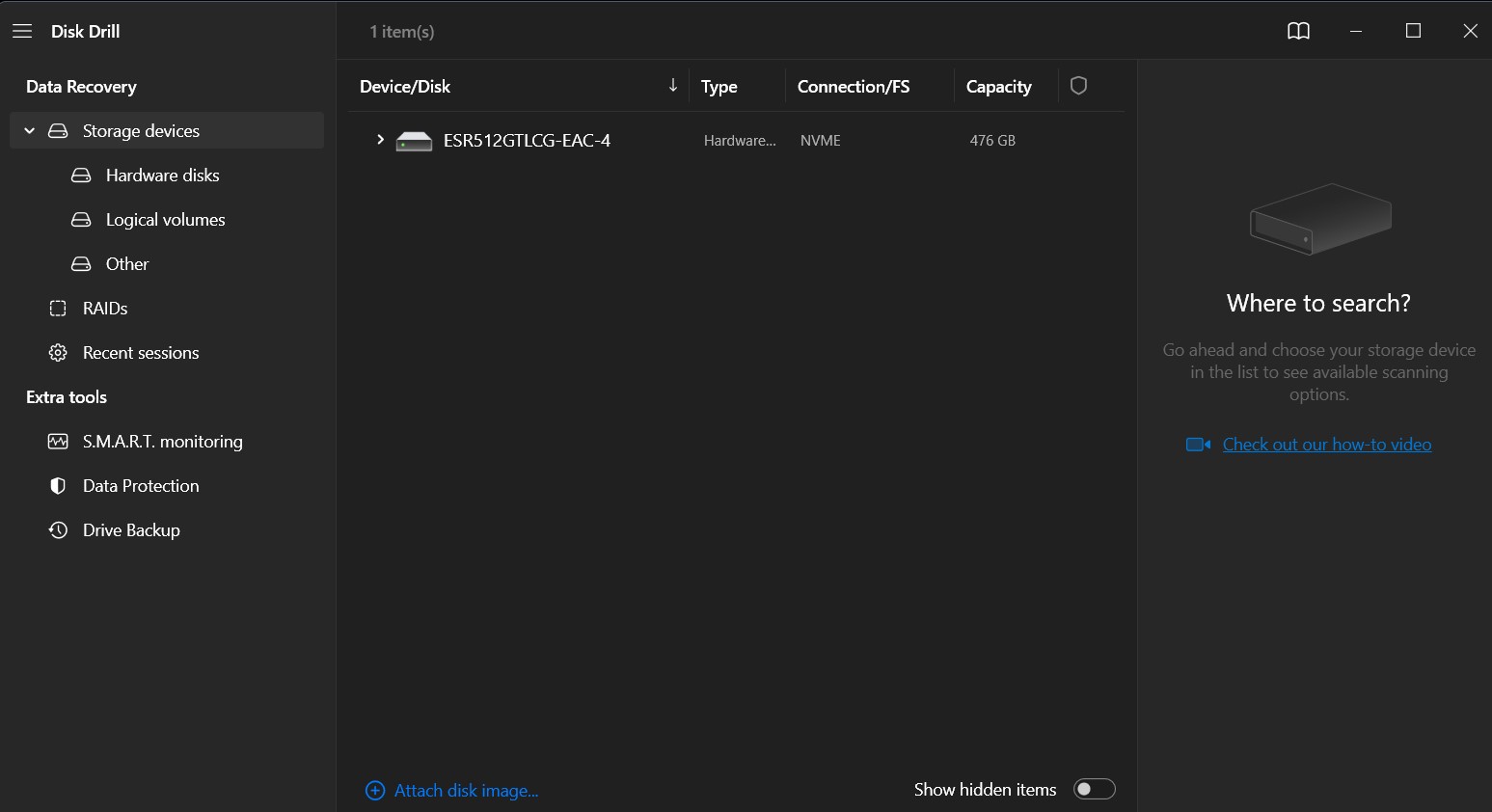 Pros
Sky-high recovery rates
Attractive user interface that's easy to use
Handy extra features
Wide device and filetype support
Includes a trial version
Available for Windows and Mac
Cons
No Linux version yet
No phone support – just chat and email
With more than 12 years of experience in the data retrieval field, Disk Drill sits squarely at the top of our list as one of the best recovery data apps around.
Developer CleverFiles has succeeded in creating a program with unmatched recovery prowess, providing you with the highest chances of seeing your missing files again. It also has a sleek user interface that's both functional and easy to follow, and it supports just about any storage device and file type there is.
As for its extra features, you can look forward to a Byte-to-Byte image tool that's useful for creating perfect backups of important information, as well as a data vault for securing crucial files. You won't have to commit to a purchase right away either since Disk Drill offers a trial version that lets you test out all of the program's features and recover up to 500 MB of data.
⚠️
On the downside, Linux users will have to look elsewhere since there's no version for that OS as of yet and a phone option would have been a welcome way to reach out to the support team. Minor drawbacks aside, Disk Drill remains one of the best data recovery programs you can choose from.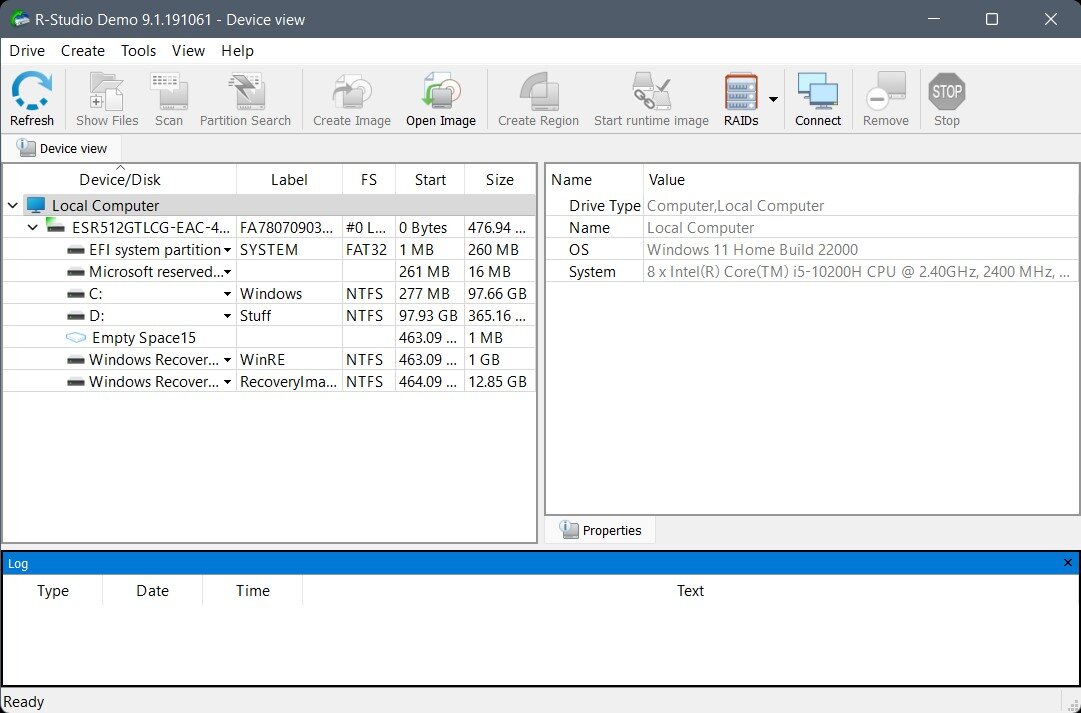 Pros
Supports file systems from any operating system
Unmatched recovery flexibility
Cross-platform OS support
LAN/Online recovery
Variable pricing
Cons
Complexity deters casual users
Lackluster trial version
Few data recovery programs even come close to the level of intricacy and flexibility offered by R-Studio. It's easily the most complex AnyRecover alternative on the list, granting users complete control over the recovery process. It also supports all file systems regardless of the OS it's being run on, which is a pretty unique feature.
Another cool aspect of R-Studio is how it facilitates recovery over the internet or a local network. Plus, thanks to its specific pricing scheme, you only need to pay for the features you want/need.
❗️
However, while advanced users will certainly appreciate the meticulousness, everyday users will likely find it much too complicated. And even though it comes with a trial version, it only lets you recover files smaller than 256 KB, which is a bummer.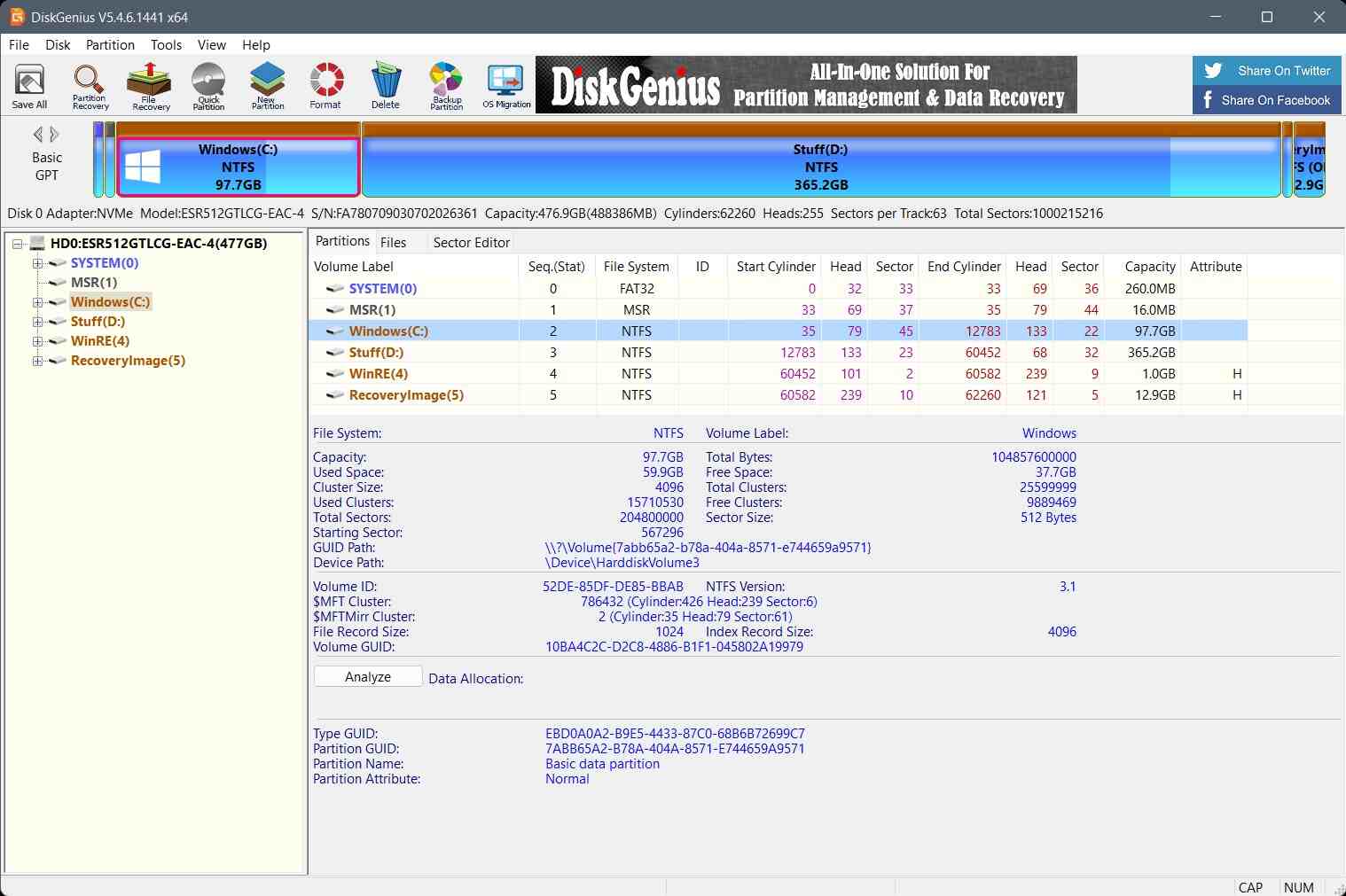 Pros
Chock-full of handy features
Straightforward recovery process
Can recover data from virtual images
Capable of repairing bad sectors
Cons
Outdated and cluttered user interface
The preview feature is unintuitive
If you're in the market for a data recovery program that does more than just rescue lost files, then DiskGenius might be just the ticket. It mixes data retrieval with partition management, giving you the added benefit of being able to manipulate storage partitions, create data backups, and even scan and repair bad sectors.
You can also recover files from virtual disks created by programs like VMWare, Microsoft Virtual PC, and Virtual Box, which is impressive. It could use some improvements, however, as the user interface feels clunky and is in dire need of a facelift.
Furthermore, the preview mechanic is either barely visible or appears as a pop-up on a separate window, which isn't ideal.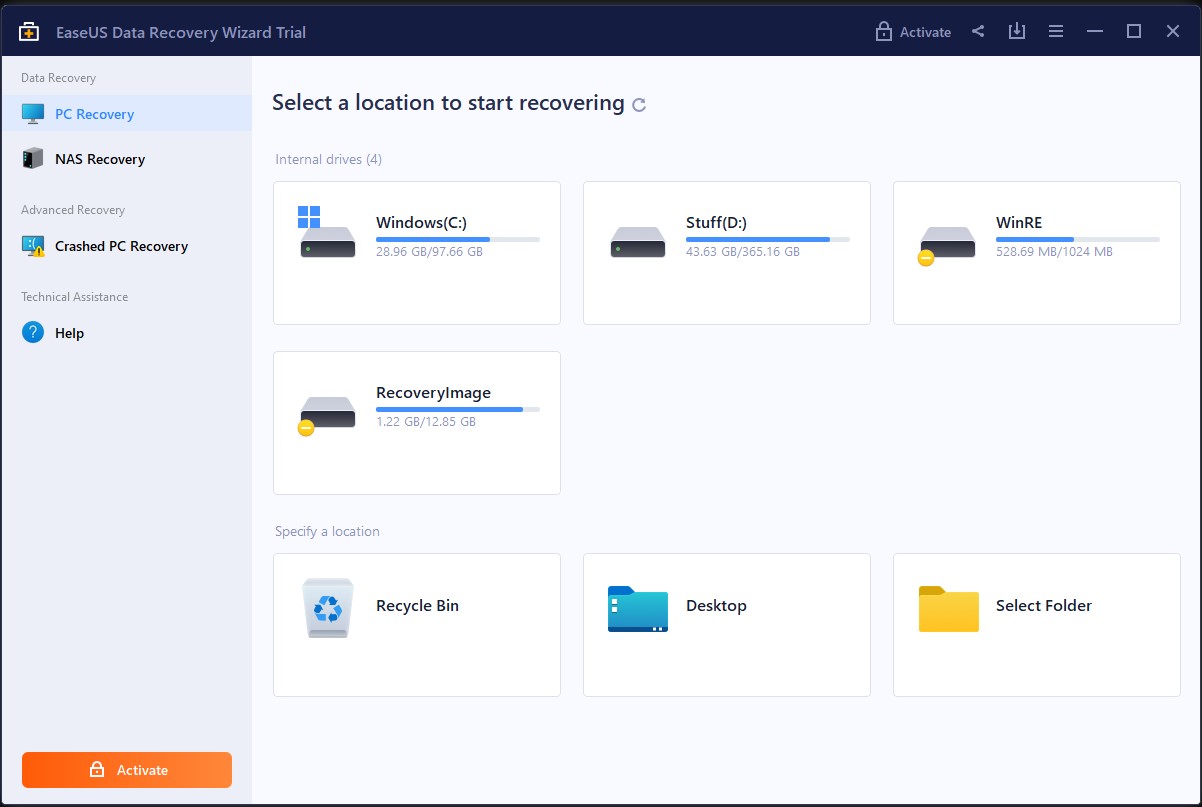 Pros
Catchy UI that's easy to use
Reliable recovery rates
Lots of guides on the websites
Cons
Quite pricey in the short term
Not all files listed as "recoverable" actually are
Next on our list is EaseUS Data Recovery Wizard – a program built for novices and veterans alike.
With more than 17 years of data retrieval experience under its belt, this app has been around longer than most. It has garnered a stellar reputation for reliably getting back lost information.
It features a simple yet effective user interface that still manages to be easy on the eyes, and the developer offers tons of resources to help out on their official website. It does come with a few missteps, though, including pricey short-term plans and a finicky recoverability listing on the app itself.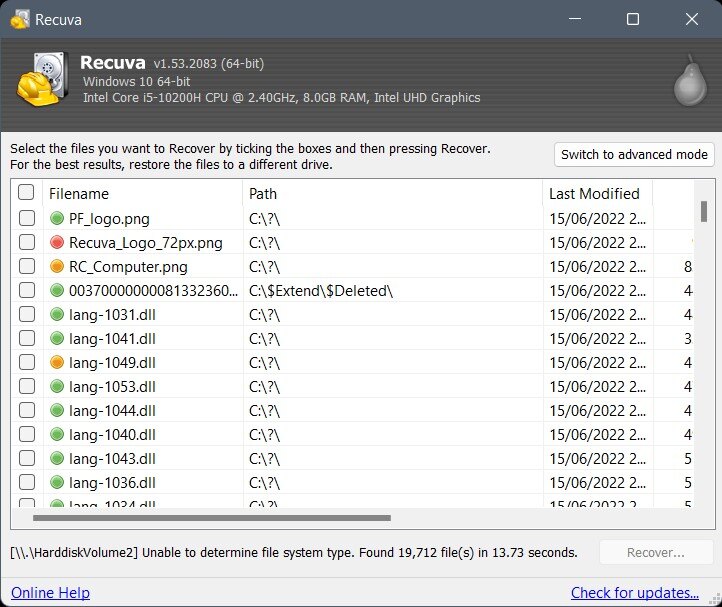 Pros
The free edition doesn't include a recovery cap
Lightweight and easy to use
Very affordable
Cons
Not regularly updated
UI needs an upgrade
Rounding out our list is Recuva – a fairly well-known data recovery program from the makers of CCleaner.
While its recovery rates are pretty decent overall, the best aspect of this app is that it offers a free version that doesn't come with a recovery cap, so you can test it out all you want before committing to a purchase.
In addition to that, if you do decide to invest in Recuva, it won't cost you as much as a lot of its competition. Add to that how easy the program is to use, and you've got yourself a strong AnyRecover alternative, all things considered.
❗️
It's worth noting, however, that the app doesn't receive much in the way of updates, and the UI isn't the most aesthetically pleasing.
Frequently Asked Questions (FAQs)
Conclusion
AnyRecover is a fine choice if you're looking for a straightforward program with a singular focus, which is data recovery. But if you're second-thinking your decision and are shopping around for alternatives, then there are a lot of great ones out there.
Disk Drill, for example, is the best all-around data retrieval solution available, offering a great mix of features, polish, and reliability. R-Studio, on the other hand, is directed mainly at advanced users looking for high flexibility. And if you're planning to avoid spending money to get your files back, then you can check out Recuva and its free edition.
Emma Collins is a Content Writer at Handy Recovery. She used to work as an Assistant Language Teacher (ALT) in Hokkaido, Japan before she finally changed careers and focused on digital marketing, content writing, and copywriting. For 5 years, she has already written thousands of articles and web pages on different niches, such as fashion, finance, digital marketing, and technology— particularly android, iOS, Windows, social media, and more.
Andrey Vasilyev is an Editorial Advisor for Handy Recovery. Andrey is a software engineer expert with extensive expertise in data recovery, computer forensics, and data litigation. Andrey brings over 12 years of experience in software development, database administration, and hardware repair to the team.