iMyFone AnyRecover is a free tool that can help you recover lost data on your mobile phones, computers, storage, and other devices.
This recovery tool was released for public use in 2018 and since has been downloaded over 1 million times. It is known for its user-friendly interface that makes data recovery easy for both tech-savvy users and those unfamiliar with similar programs.
In this AnyRecover review, we'll talk about our experience with their recovery tool and if it is as good as what its users are saying about it or better than other data recovery software we have tested.
This tool is free, but to access and recover unlimited files, you will need to purchase its full version. Before doing so, we would like to give you a rundown of what the tool has to offer.
👀
TL;DR: iMyFone AnyRecover is a pretty handy recovery tool that has all the features that you'll need to save your lost data. It can also recover over 1000 file types supported both in Windows and Mac operating systems.
1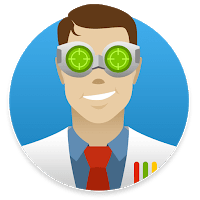 Disk Drill
Platform:

Windows, macOS
Distributed as:

Freemium
2

PhotoRec
Platform:

Windows, macOS, Linux
Distributed as:

Freeware
3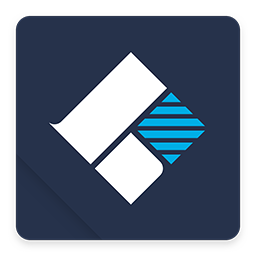 Recoverit
Platform:

Windows, macOS
Distributed as:

Freemium
Main Features
iMyFone AnyRecover has features that will allow you access to your lost files in just 3 steps after installation. The tool is presented with a simple user interface design that lays out its superb functionality in one single page. Its straightforward design makes the recovery process smooth and easy to execute, even for first-time users. It can be used for data recovery for Windows, Mac, iOS and Android.
High Recovery Rate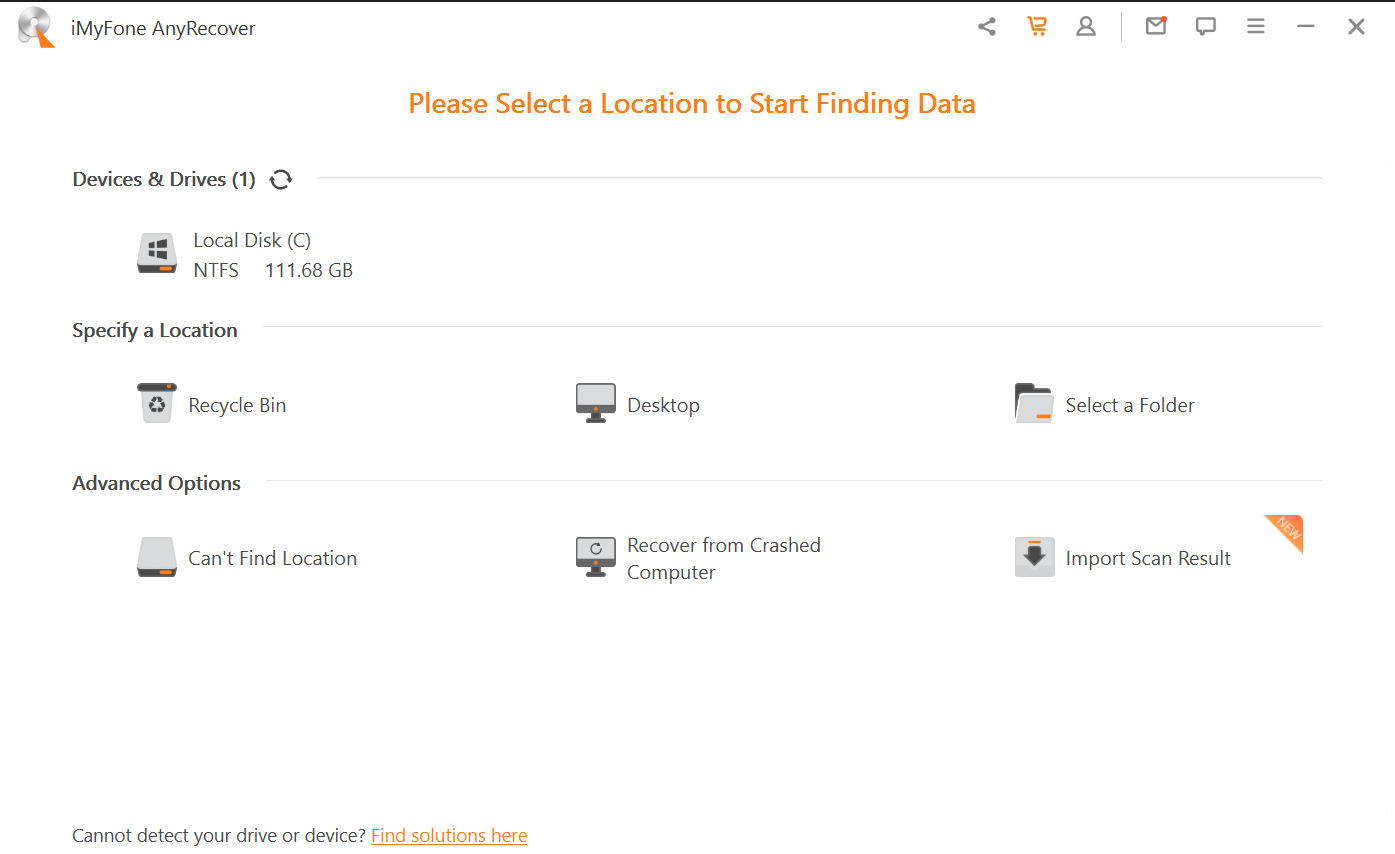 iMyFone AnyRecover is capable of digging deep into your device's memory to pull out accidentally deleted or lost files with its deep scan feature. It's an invaluable tool, especially for those who have lost irreplaceable or critical data such as documents, emails, photos, audio and video recordings, and the like.
⚠️
The tool works effortlessly in recovering data that has been lost even after a prolonged period or unwanted system crashes, partition corruption, and system formats among many other reasons. However, keep in mind that once deleted files are overwritten, they are no longer recoverable even with the best recovery tool.
iMyFone AnyRecover's high recovery rate is made possible by its deep-scan feature. This tool offers all-inclusive data recovery solutions, including:
Free Scan and Preview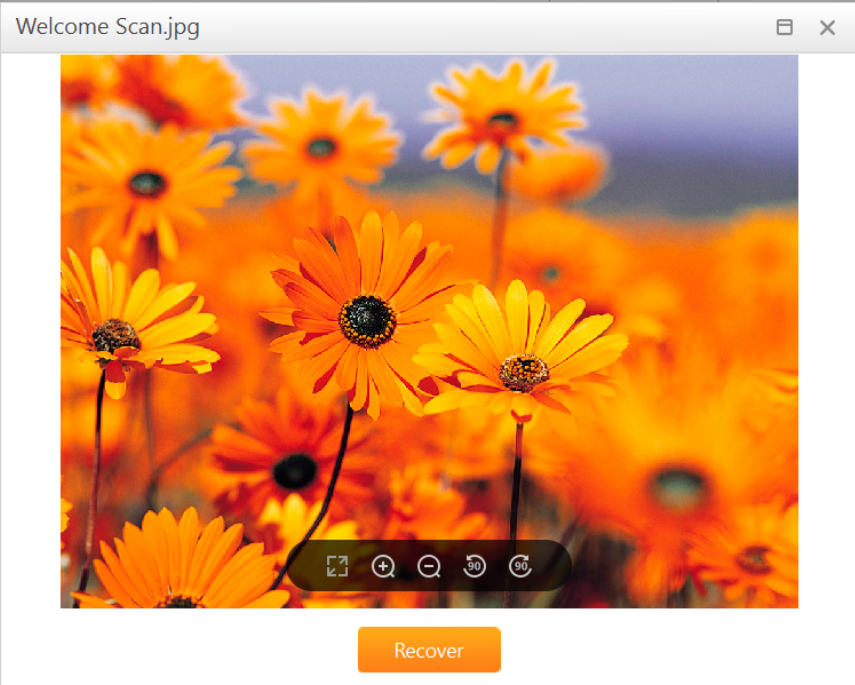 After or during the recovery phase, the tool allows the user to preview each recovered file before restoring them to your device. This is a useful feature for free version users since it will enable you to pick carefully which 3 files you'd like to recover if you're not planning to pay for the full version.
🗨️
Double-clicking on scanned files will show you a preview. If you decide to restore the selected files to your device, you can simply click on Recover on the bottom portion of the Preview window.
File Filter
One thing that makes data recovery a challenging task is the number of files that you should comb through to isolate important and recoverable files. iMyFone AnyRecover makes this an easy task with its File Filter feature. With this advantageous component of the recovery tool, you'll be able to set aside file types that you do not need.
During the recovery process, you can access a search bar at the top right corner of the tool. You can search for a specific file name or a path or the location of the file you're looking for (e.g. "C:\Users\UserName\Documents\NewFolder1"). It is worth noting that in some cases, deleted files do not retain their original name, structure, and/or file path. When this happens, you can filter scanned files by type instead.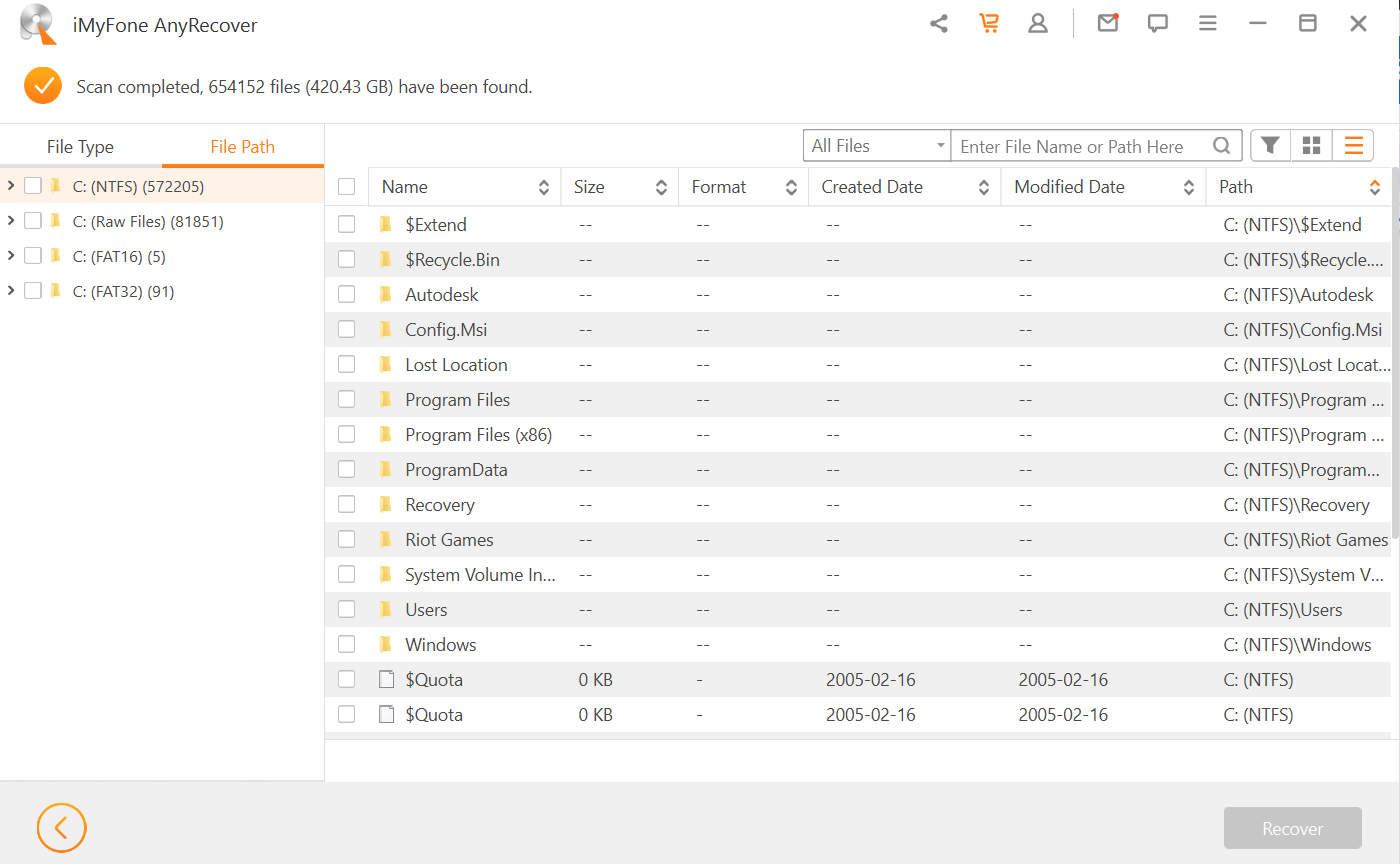 👀
Recovered files can also be recovered according to Name, Size, Format, Created Date, Modified Date and Path. This will allow you to arrange the files from ascending to descending order (or vice versa) under the mentioned file attributes.
1000+ Filetypes Supported
After testing the tool, we were able to recover the most basic files that people use the most and tend to accidentally delete more often. During the test, we were able to recover deleted doc, jpg, png, mp4, and mp3 files which is enough to consider this tool effective.
Now, if iMyFone AnyRecover truly supports over 1000 file types besides the five primary files mentioned, you probably won't need to install other third-party programs to finish the job. In addition, iMyFone AnyRecover has most if not all features that you need to get your data back – may it be on your mobile device, hard drive, or other storage solutions like SD cards, SSDs, and other removable media.
Most Common Files Supported:
Audio: aac, wma, wav, mp3, ogg, vqf, aif, etc.
Email: pst, outlook, eml, emlx, msg, express, etc.
Archives: zip, sit, rar, html, sitx, etc.
Data Recovery Process
Compared to other data recovery tools that require at least basic knowledge of data recovery, AnyRecover Data Recovery does the job in an almost purely autopilot process. After installing the tool on your device, you will be required to undergo 3 main steps to getting your lost files back. Here are they:
Step #1:

Select a location on your device to perform the scan

First, select a specific location on your device to scan to make the scanning process faster. If you're looking to recover some text documents on your personal computer, you can choose to scan just the My Documents folder instead of scanning your whole disk, which will take a lot more time.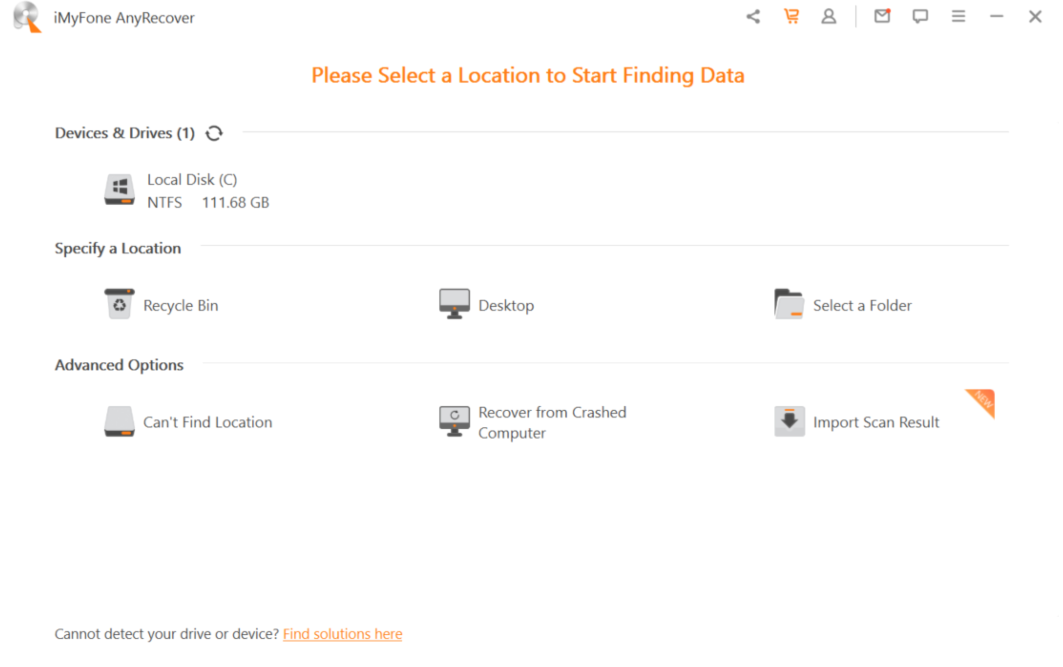 Step #2:

Scan

After selecting a location on your device, iMyFone AnyRecover will automatically start scanning. This may take several minutes, depending on how many files you have stored on your device. In most cases, the scanning phase takes up only less than fifteen minutes. You can Pause or Stop the scan at any time or when the file you're looking for has been found.
Step #3:

Recover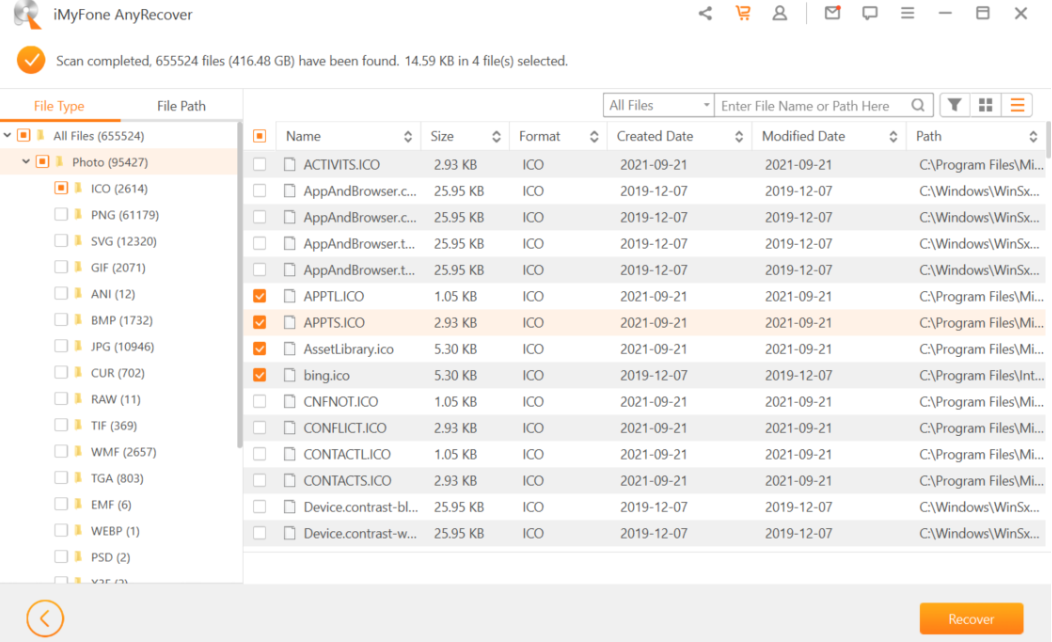 Next, start selecting which files to recover by ticking the box on the left side of their file names after the scanning phase has been completed.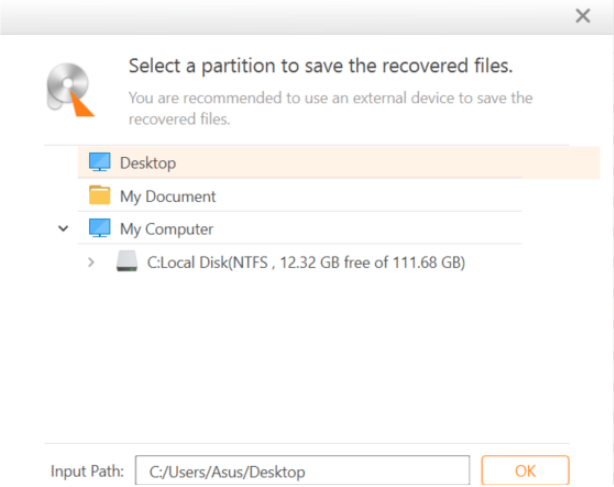 If you know the name of the file that you're trying to recover, you can isolate it from the thousands of scanned files by typing its file name on the search bar at the top right side of the window.
Now, if you do not remember the name of the file that you're looking for, you can enter the file path instead and narrow down the list of files to easily locate the needed files.
After selecting the files that you'd like to restore on your device, simply click the Recover button on the bottom right corner of the window. You will then be asked to select a partition where the recovered files will be saved. Click OK when done.
Pricing
AnyRecover's 1-month plan costs $49.95, while its 1-year plan is priced at $59.95. If you wish to sign up for the lifetime plan, you'll have to pay around $79.95 to $99.95 based on the type and number of devices you want to use.
Let's take a look at AnyRecover's pricing below:
| | | | |
| --- | --- | --- | --- |
| Product | 1-Month Plan | 1-Year Plan | Lifetime Plan |
| AnyRecover for Windows | $49.95 | $59.95 | $79.95 or $99.95 for 5 PCs |
| AnyRecover for Mac | $59.95 | $79.95 | $89.95 |
| AnyRecover for iOS | $49.95 | $59.95 | $69.95 for 5 iOS devices |
| AnyRecover for Android | $29.95 | $39.95 | $49.95 |
| AnyRecover for Android + WhatsApp Recovery | $39.95 | $49.95 | $69.95 |
| AnyRecover for Android (Premium Version) | $49.95 | $69.95 | $89.95 |
User Feedback
Since 2018, iMyPhone AnyRecover has managed to place itself among the best data recovery tools on the market. Currently, it has a 4.7-star rating for its sterling performance and excellent reception among its users, mainly for its quality customer service.
The hundreds of positive comments from its users that we found online mainly revolved around how experienced and responsive the support staff of AnyRecover is.
❗️
On the other hand, the bad reviews, making up only around 6 percent of customer comments, talked about how the tool was not enough to recover their treasured files, calling the product a scam and a rip-off. This, however, is just the reality of recovery tools. They can only do so much and at the end of the day, not all of your data can be recovered, especially when we're talking about severe damage to hardware.
Frequently Asked Questions (FAQs):
The Verdict
iMyFone AnyRecover is a powerful data recovery tool that has all the features needed to get your lost and deleted files back. What makes it a great data recovery tool is how easy it is to use because of its intuitive and simplistic user-interface design. Even technophobes can figure out how to use this software from the get-go.
The whole process of recovering your files with this tool only takes 3 steps. In addition, using this tool can guarantee that you get most if not all of your lost or deleted files back because it supports more than 1000 file types.
Emma Collins is a Content Writer at Handy Recovery. She used to work as an Assistant Language Teacher (ALT) in Hokkaido, Japan before she finally changed careers and focused on digital marketing, content writing, and copywriting. For 5 years, she has already written thousands of articles and web pages on different niches, such as fashion, finance, digital marketing, and technology— particularly android, iOS, Windows, social media, and more.
Andrey Vasilyev is an Editorial Advisor for Handy Recovery. Andrey is a software engineer expert with extensive expertise in data recovery, computer forensics, and data litigation. Andrey brings over 12 years of experience in software development, database administration, and hardware repair to the team.