Tenorshare 4DDiG markets itself as a reliable data recovery app for various use cases. It's one of the few options on the market that requires users to pay before they can recover even a single file — and we're not entirely surprised. After all, data recovery can certainly get pricey.
But do its performance and features justify the price tag? In this 4DDiG review, we'll dive into how the software works and determine its strengths and weaknesses. Let's get started!
🗨️
TL:DR; Tenorshare 4DDiG for Windows is easy to use and pleasing to the eyes. And most importantly, it can recover all sorts of files from different devices. The number of previews you can enjoy without a Pro subscription is limited, so there's always some risk involved in buying the software. Nonetheless, it was able to recover a good number of files during our test.
⚠️
Want to help make our content better? Please vote for the best alternative to Tenorshare 4DDiG:
1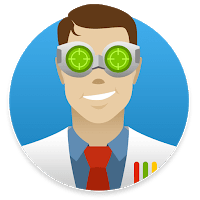 Disk Drill
Platform:

Windows, macOS
Distributed as:

Freemium
2

PhotoRec
Platform:

Windows, macOS, Linux
Distributed as:

Freeware
3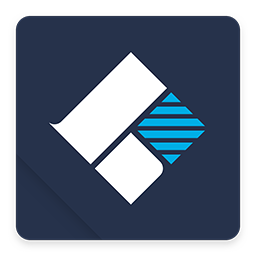 Recoverit
Platform:

Windows, macOS
Distributed as:

Freemium
Main Features of Tenorshare 4DDiG
Tenorshare 4DDiG is a robust data recovery and repair tool that should serve you well in various data loss scenarios. Its free version isn't as attractive as other data recovery options that let users restore some files for free. However, if you're ready to spend money on a good data recovery app, then 4DDiG is an option worth considering.
Here are some of its main features.
Free Scan and Preview
Because 4DDiG requires you to pay for a Pro subscription (ranging from single-month to lifetime access) before you can recover lost or corrupted files, the free scan-and-preview feature is a crucial aspect of the software.
With it, you get to have some assurance that the files you are looking for are still recoverable before shelling out money for the upgraded version.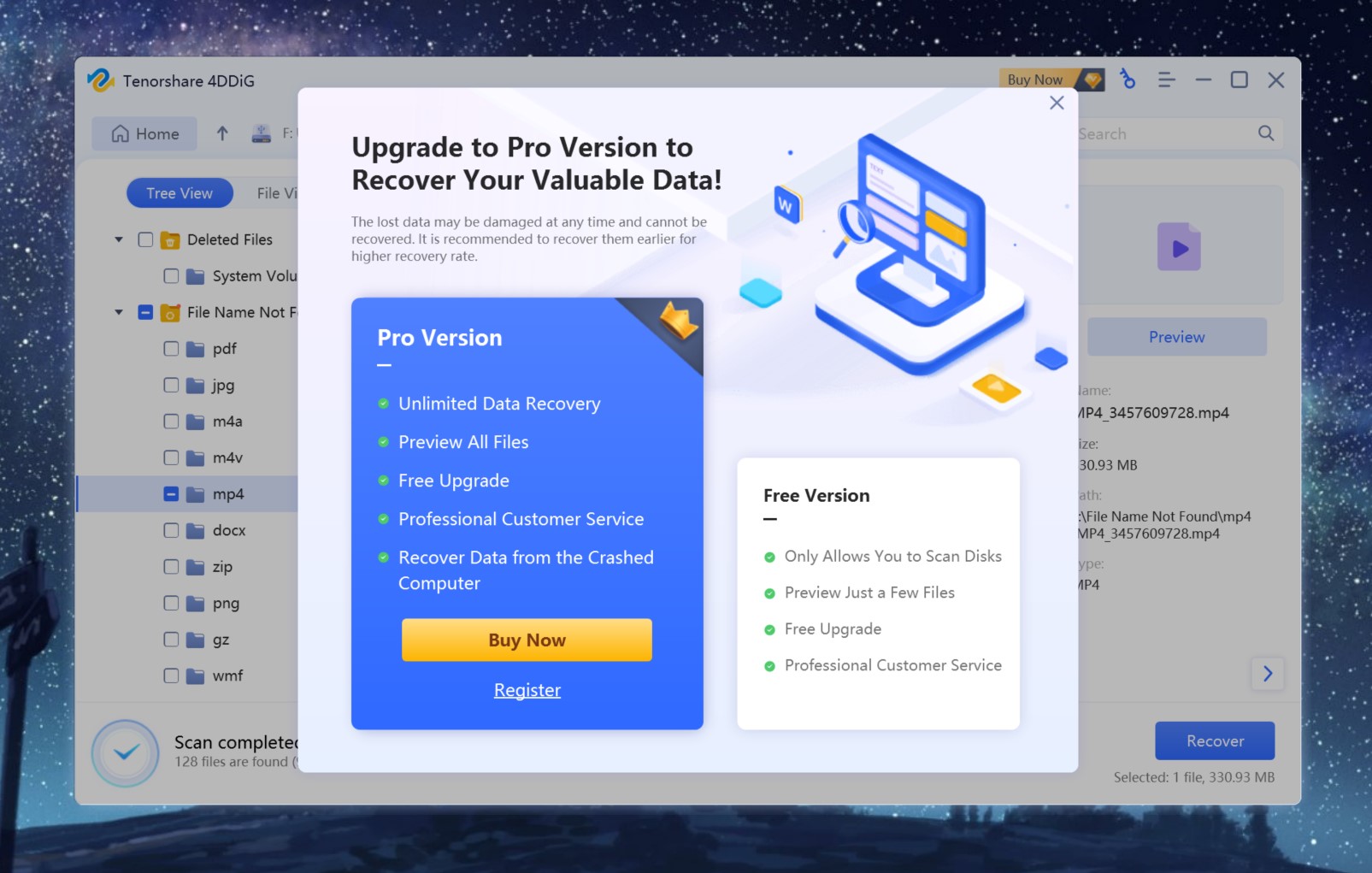 We found this feature helpful in doing just that. However, the fact that the free version only allows limited previews is rather dissatisfying. If you need to recover lots of files, you won't be able to check and preview every single one of them before you are asked to upgrade your software to one of the paid versions. This also means there is a risk of you paying for the Pro version, only to find out later on that a few of the files you're looking for cannot be recovered.
Photo and Video Repair
Tried to recover files from your SD card only to end up with damaged media files? Aside from data recovery, 4DDiG also has a photo and video restoration feature that claims to be able to "repair" images and corrupted or unplayable videos. This could potentially come in handy for recovered photos and videos that may have suffered damage along the way.
⚠️
Note: While 4DDiG can be used to restore photos and videos that have become unreadable, it's best to manage your expectations if you're hoping to correct blur or pixelation in your media files. This is because these quality-related aspects are extremely rarely stored in the part of the file that 4DDiG fixes.
Tenorshare Recovery Modes
Similar to a lot of other data recovery software, Tenorshare 4DDiG offers different scanning modes–namely quick scan and deep scan.
Quick vs. Deep Scan
Quick scan simply grabs recently deleted files marked as "ready for overwriting," i.e. they still remain physically on the disk.
Deep scan scans the entire storage device in search of files by their structure, meaning it's better suited for more demanding use cases.
👀
While 4DDiG can perform both scanning modes, it doesn't allow you to choose which mode you want to use. Instead, it defaults to doing a quick scan and, depending on the result, follows it up with a deep scan.
4DDiG Applications and Compatibility
This software can recover deleted files on Windows and files that have been lost due to formatting, computer crashes, lost partitions, and corrupted hard drives. Moreover, Tenorshare 4DDiG also boasts that it can recover more than 1000 different data types for you, including various photo, video, audio, document, and archive files. It's not as versatile as competing software that also supports data recovery from Android and iOS, but it should work well in recovering files from flash drives, external hard drives, SD cards, and computers.
Flexible Resume Recovery
Looking to recover a large amount of data? 4DDiG allows users to pause ongoing scans without affecting the overall speed of the scanning process. This comes in handy if you need to restore specific files ASAP, but want to recover other files at a later time.
4DDiG Review and Data Recovery Process
Some Tenorshare 4DDiG reviews claim that it's one of the best data recovery apps out there. But how exactly does it work? Let's find out.
Tenorshare Recovery Steps
Follow these steps to recover data using 4DDiG.
Download 4DDiG for Windows from the official website, and then launch the executable file.
Click Install and wait for the process to finish.
Start the data recovery process using 4DDiG by selecting which drive you want to scan for lost data. In our case, we'll pick the USB drive to test the software's effectiveness.
Choose what file types you want the tool to search for and start the scan.
Browse through the results to find the files you want to recover. We noticed right off the bat that 4DDiG was able to recover the sample files we placed in the USB drive before formatting it. However, the software wasn't able to recover their original filenames, so previewing the files is a must.

⚠️

As expected, the free version doesn't allow you to preview everything prior to recovery. So if you need to check multiple files, you'll definitely run into some hurdles and likely encounter prompts asking you to pay for the Pro version.

After selecting all the files you want to restore, click Recover.

Tenorshare 4DDiG recovery is only possible with the Pro version. So if you're reasonably confident that the files you are looking for were all found by 4DDiG, you will have to upgrade to Pro to recover them.

Select where you want the recovered files to be saved and wait for the process to complete.
Pricing
As mentioned above, getting the job done using Tenorshare 4DDiG requires purchasing the software's Pro version.
Tenorshare offers various pricing models to target different use cases. There's a different cost structure depending on whether you're an individual user or a business. Here are the rates for individual use:
$45.95 for a 1-month license
$59.95 for a 1-year license
$79.95 for lifetime access
Meanwhile, businesses can expect to pay anything between $89.95 to $499 annually depending on the number of computers they have.
✅
Tip: You can also avail of bundle pricing if you're interested in other software products from the same company.
If you're a student, you have the privilege of enjoying these discounted rates:
$25.27 for a 1-month license
$32.97 for a 1-year license
$43.97 for lifetime access
Tenorshare also offers discount codes during sales. They usually advertise these promotions right on the product page, so it should be pretty hard to miss.
User Feedback
Since it's a relatively well-known data recovery tool, it's not difficult to find Tenorshare 4DDiG reviews on the internet. Overall, user feedback on this product is mixed. Let's take a look at some 4DDiG review snippets.
We have used 4DDiG to recover files and had an in-depth look at its features, pros, and cons. It is a fantastic tool to recover any type of file from your computer and one of the best tools in the market. ~ GeekFlare
The Tenorshare 4DDiG Data Recovery software is a full-featured recovery suite that pulls no punches. You can recover virtually any file, from virtually any drive, on Windows or Mac. It's easy to use, and you can quickly find individual files. There's a whole lot to like here, and not much to complain about. ~ Nerd Techy
Meanwhile, some reviews from Trustpilot are not as glowing. One user found out that 4DDiG couldn't recover the files he needed after he paid for the Pro version: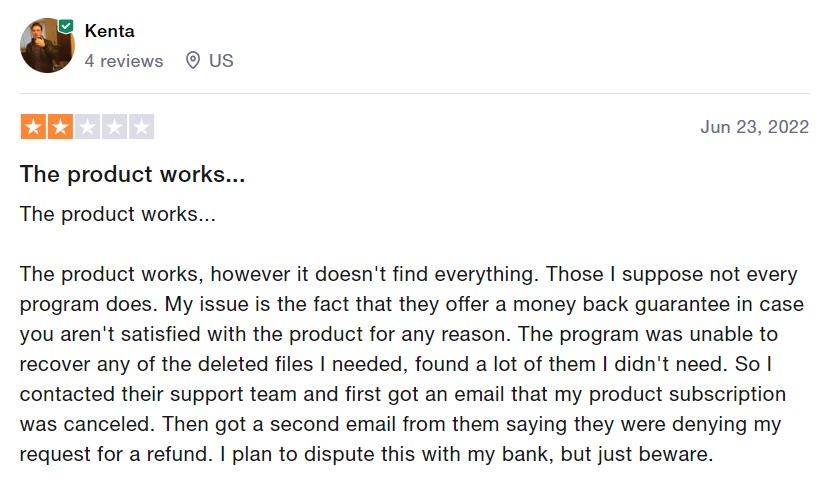 As we've mentioned in the previous sections, this is a real risk when it comes to 4DDiG since it only allows a limited number of free previews before it asks you to upgrade your plan. Another user had a similar experience:

FAQ
Verdict
Tenorshare 4DDiG is capable of recovering lost data due to deletion, corruption, partition loss, and other common culprits behind data loss. It has an attractive and easy-to-use interface, which you will be able to enjoy after a swift installation process.
Overall, it's a competitive data recovery app that has two downsides worth noting. First, it will not recover your missing files' original names. Second, it requires you to pay for the Pro version before you can recover any of your files. You can only scan and preview a limited number of files for free, so there's always a chance that you won't be able to retrieve everything you need after shelling out cash for a paid subscription.
Christelle Niña Africa is a content writer who likes to talk about technology, business, finance, and the Star Wars Expanded Universe. In pursuit of becoming an excellent technology writer, she immersed herself in the world of programming and development—which then evolved into a full-blown career as a software engineer in Fintech.
Andrey Vasilyev is an Editorial Advisor for Handy Recovery. Andrey is a software engineer expert with extensive expertise in data recovery, computer forensics, and data litigation. Andrey brings over 12 years of experience in software development, database administration, and hardware repair to the team.