FonePaw is a data recovery software capable of recovering deleted photos, videos, and documents. It claims to recover over 1000+ file types, but is it good enough to make its way to our list of the best data recovery apps?
To find out, we decided to put it to the test. In this article, we'll be taking into account a real-life data loss scenario to see how well FonePaw Data Recovery software performs. We'll also go over FonePaw's main features to come up with a final verdict on whether FonePaw is a viable choice for you or not.
🗨️
TL;DR: FonePaw Data Recovery is a feature-packed, powerful tool for Windows, macOS, iOS, and Android that makes recovering lost data more effortless than ever. Its user-friendly UI makes it easy to use for both beginners and tech-savvy people. Although you can download it to scan and preview your data for free, you need to buy a registration license to recover your data.
👀
We are always testing the latest data recovery apps, so make sure to check out our other data recovery software reviews. You can also participate in the voting for the best alternative to FonePaw Data Recovery below:
1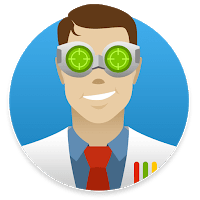 Disk Drill
Platform:

Windows, macOS
Distributed as:

Freemium
2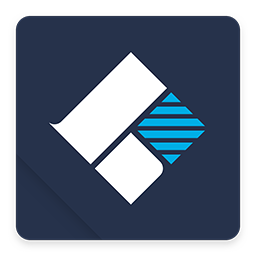 Recoverit
Platform:

Windows, macOS
Distributed as:

Freemium
3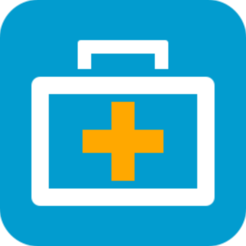 EaseUS Data Recovery Wizard
Platform:

Windows, macOS
Distributed as:

Freemium
FonePaw Data Recovery: Features
FonePaw offers a range of features that make it easy to find, recover, review, and organize lost files in a few quick steps. Let's look at some of the main features it has to offer.
1.

Smart Data Scanning Modes

Fonepaw Data Recovery offers two intelligent data recovery modes: Quick Scan and Deep Scan.

The Quick Scan method works by scanning the trash directory and searching for pointers of deleted files. Then it looks for pointers of deleted files and makes the process faster compared to a deep scan. This mode is ideal for users who need to recover recently deleted files or need a quick solution to retrieve the files they have accidentally deleted.

On the other hand, the Deep Scan is a more thorough approach to data recovery. It works by thoroughly scanning every byte of the drive, looking for files that the software is programmed to recognize. This method is more time-consuming compared to fast scanning but is more effective in finding and restoring files that have been deleted for a long time or are harder to recover.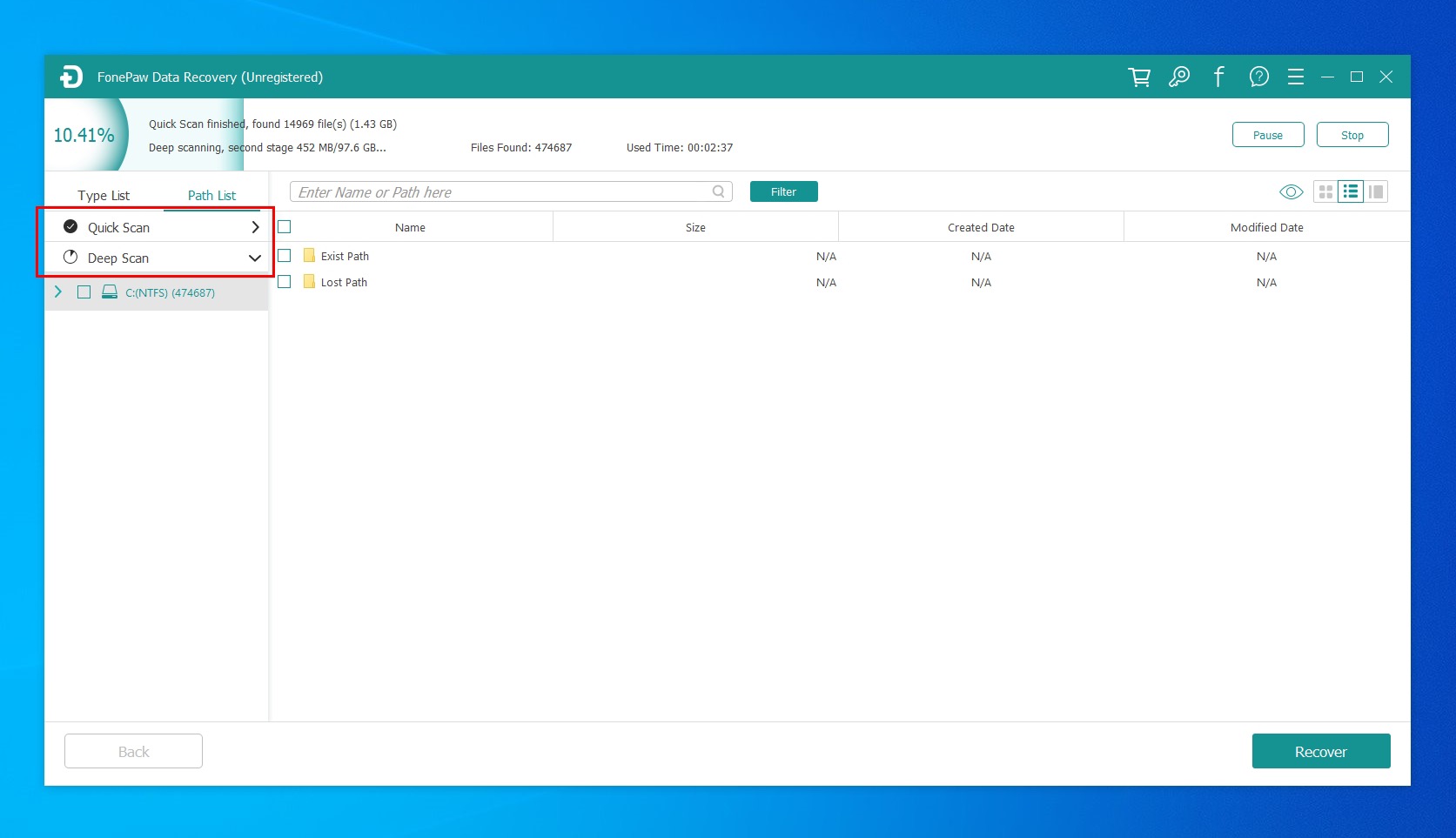 ⚠️
We noticed that the Deep Scan took much longer to complete than it takes on other data recovery apps like Disk Drill or Recuva.
2.

Preview Before Recovery

FonePaw allows you to preview the files before recovering them. So, even if you don't know the name of the files you want to recover, it saves you from the hassle of looking through thousands of recovered files. To preview a file, select the file and click the magnifying glass icon under the image preview in the right navigation bar. A window will pop up with the preview of the file. If you want to keep the file, you can tap the Recover button.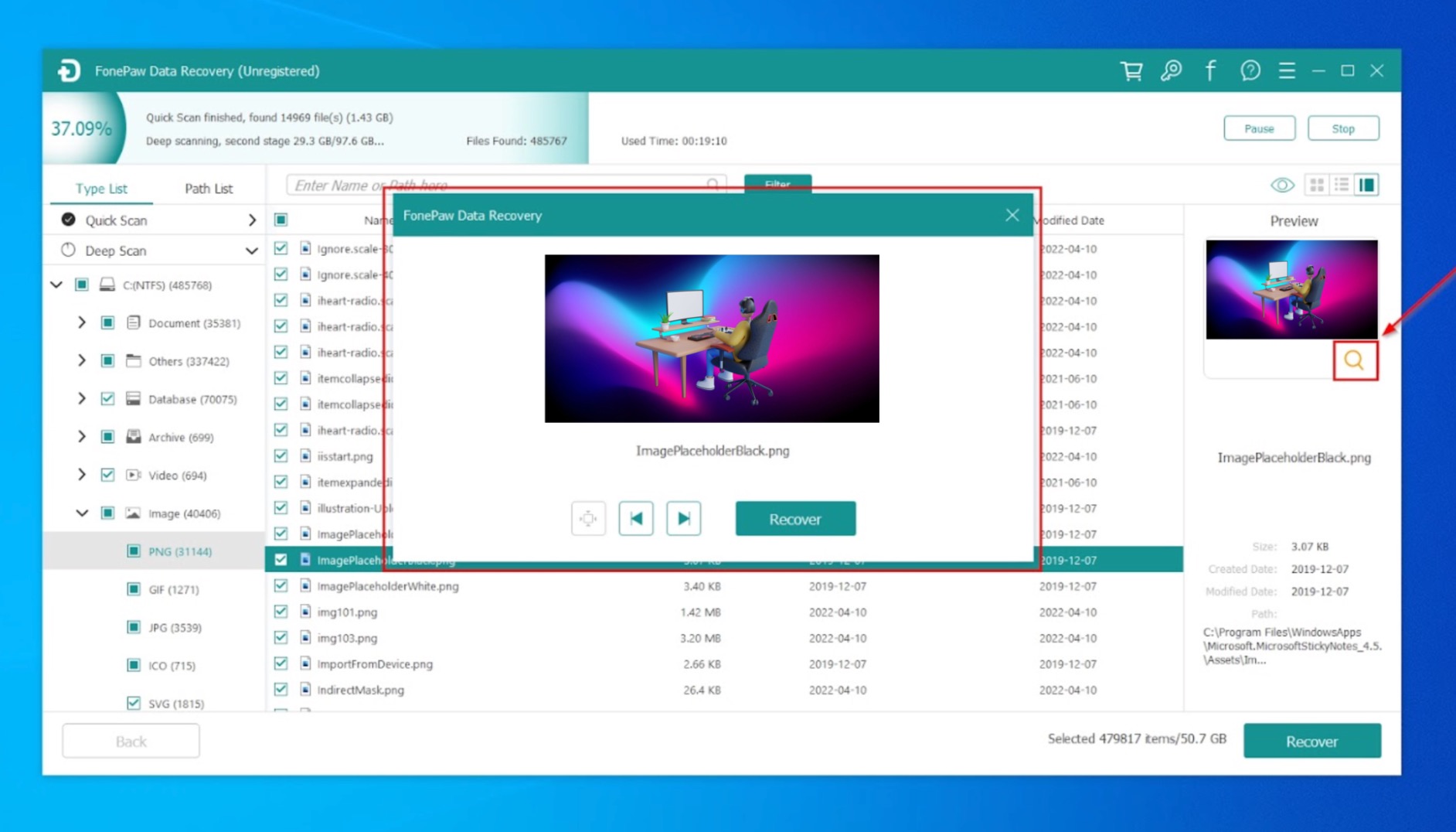 3.

Partial Recovery

FonePaw's Partial Recovery feature offers full control over the data recovery process. This feature allows you to filter specific file types and selectively recover only a portion of those files. It is particularly useful if you only need to recover specific files and not the entire data set. With Partial Recovery, you can save time and effort by only recovering the needed files instead of going through the entire recovery process.

To do this, choose one or more file types displayed at the top of the screen and tap the Scan button to scan your device. This will filter your search, giving you relevant results.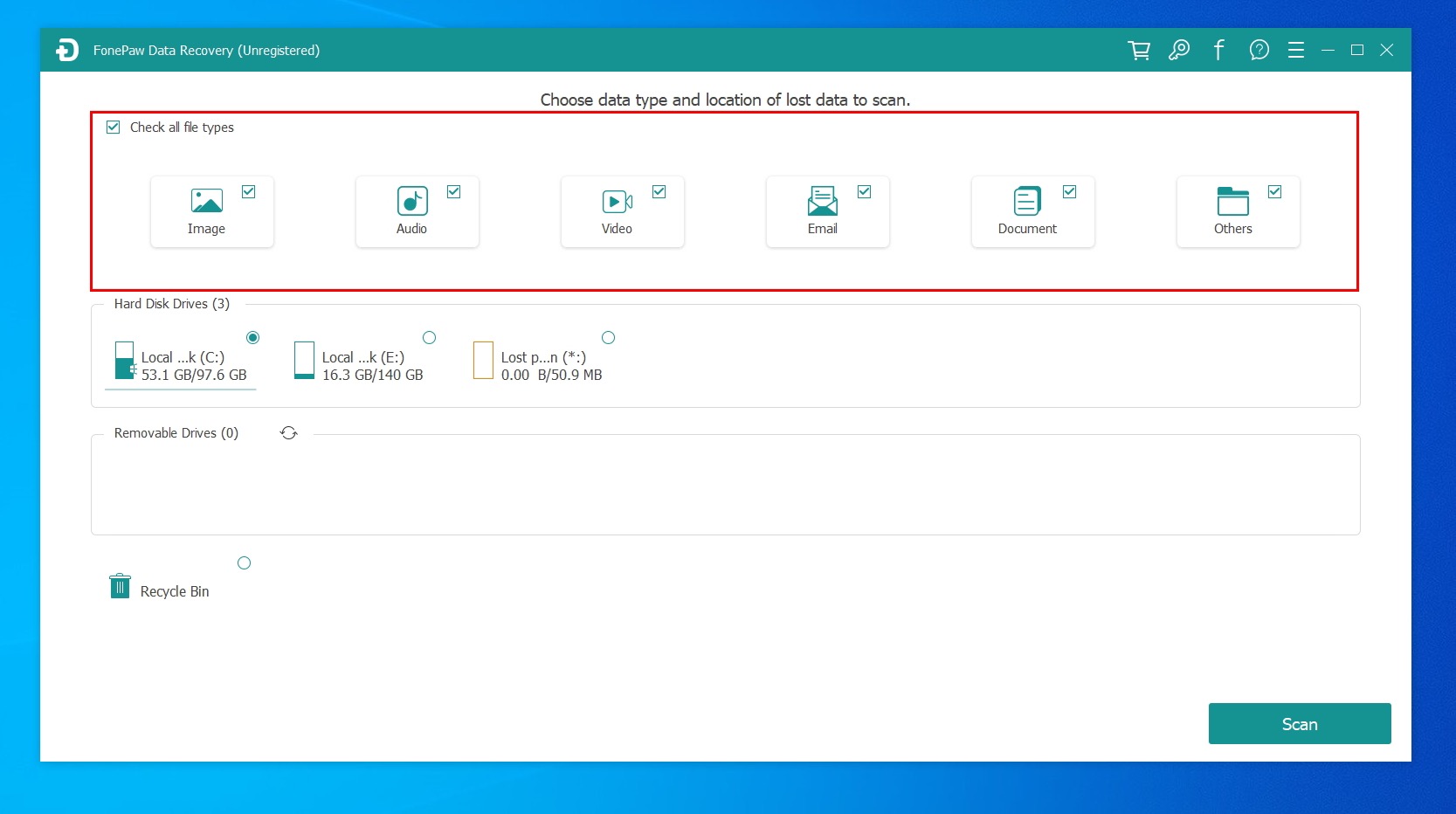 Data Recovery Process
FonePaw's data recovery process is easy and straightforward. It also predicts the probability of successfully recovering your files which takes the guesswork off your plate.
Here's how you can use FonePaw Data Recovery to recover lost files on your Windows PC.
Download and install FonePaw Data Recovery on your PC.
Launch the app and select the device you wish to scan from the list of Hard Disk Drives and Removable Drives. Also, select the file types you need to scan; you can also check the little box next to Check all file types. Then, tap the Scan button.
Now, your device will start scanning. The Quick Scan takes a couple of seconds, while the Deep Scan takes longer but yields a more comprehensive recovery result.
Once your device is scanned, select the files you wish to recover, and click Recover.

👀

If you're using the free version, you'll be prompted to purchase a license to recover the files.

If you're using the registered version, you can select a destination folder to save your recovered files.
Pricing
FonePaw Data Recovery's one-month license costs $39.87, while its one-year license is priced at $48.96. However, you've to pay $55.97 for a single-user license with lifetime free updates.
| | | | | |
| --- | --- | --- | --- | --- |
| Platform | Monthly Price | Yearly Price | Single-User Price | Devices Covered |
| Windows | $39.87 | $48.96 | $55.97 | 1 PC |
| macOS | $44.77 | $54.56 | $62.97 | 1 Mac |
| Android | $34.96 | $45.46 | $55.97 | 6 devices + 1 PC |
| iOS | $44.77 | $55.96 | $66.47 | 6 devices + 1 PC |
User Feedback
Fonepaw has mixed reviews overall. While some users loved the software and left positive reviews for it like:
Its data recovery is quite good. Last week my USB crashed and files in it all disappeared. And I searched online for solution and saw fonepaw tutorial for data recovery. I recover the data I want. (CliveReader, 5 out of 5 stars at Trustpilot)
And
This data recovery software brings back any kind of file that you might have deleted unintentionally or lost due to some hardware misfunctioning. It can perform operations on your computer itself or any device with storage of its own connected to it. (Eva Williams, fixthephoto)
Others were clearly frustrated with the customer service and the performance:
I bought the program, they provided me a license number, the license number did not work. I emailed them that the license number they provided did not work. I waited three weeks and contacted them again. They wanted scene shots. I provided screne shoots showing it did not work. The still have not replied. I have owned it a month and unable to use it. Requested a refund and still got no response on that. I recommend be aware they are no help and have no phone number to contact them. (Richard 1 out of 5 stars at Trustpilot)
This didn't work for me, so I'm trying to uninstall it from my laptop. After 10 hours of my laptop being left alone, just trying to complete the uninstall. It hasn't. I'm very suspicious that this company is installing malware or suspicious stuff on my laptop since it won't uninstall. Everytime I try to open it, or uninstall it, my CPU % goes to 100 and my laptop has a meltdown. (Jay M, 1 out of 5 starts at Trustpilot)
Frequently Asked Questions
Let's take a look at some commonly asked questions related to FonePaw Data Recovery:
Verdict
Overall, FonePaw Data Recovery is a safe and reliable data recovery program for Windows, Mac, Android, and iOS. The software is easy to use and retrieves deleted files successfully. The only caveat is that it isn't free. You can access a free trial version that allows you to scan and preview the detailed information of your data, which is more than what many other software offer.
But unfortunately, you cannot recover scanned data without buying a license which can make even the smallest data recovery operation expensive, while there are other apps like DiskDrill that offer limited data recovery for free.
✅
Our verdict: 3.7 out of 5.
Ojash started his tech journalism journey six years ago after quitting his job as an SEO analyst. Fueled by his passion for technology (and coffee), he writes how-to guides that help people solve problems with their computers and smartphones. When not writing, you can find him in his garage working on his electric cars or a new Arduino project.
Andrey Vasilyev is an Editorial Advisor for Handy Recovery. Andrey is a software engineer expert with extensive expertise in data recovery, computer forensics, and data litigation. Andrey brings over 12 years of experience in software development, database administration, and hardware repair to the team.