From pricing to features, the Kroll Ontrack EasyRecovery software has undergone quite a few changes over the years. Is it still worth it in 2023? Let's find out.
The first thing to note is that the EasyRecovery app isn't actually developed by Ontrack. Since its first release, the development of the software has been outsourced to different companies, leading to drastic changes in the application over the years.
The current version of Ontrack EasyRecovery has been made by Stellar, and sports identical features and functionality to Stellar's own flagship data recovery tool.
🗨️
TL:DR; Kroll Ontrack EasyRecovery
Stellar Data Recovery is a great data recovery tool if you don't mind the expensive plans and minimal customer support. And since Kroll Ontrack EasyRecovery is just a rebranded version of Stellar, you can expect similar performance from it.
The free version allows for up to 1GB of data recovery (though individual files have to be smaller than 25MB), making it a great tool for quickly recovering a few deleted photos from an SD card. For larger files and more involved recovery processes – like repairing corrupted files – you are going to want to get a license.
✅
Do you want to help improve our content? Please vote for the best alternative to Ontrack EasyRecovery:
1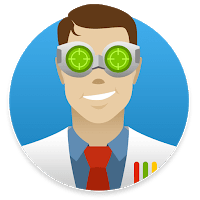 Disk Drill
Platform:

Windows, macOS
Distributed as:

Freemium
2

PhotoRec
Platform:

Windows, macOS, Linux
Distributed as:

Open-Source
3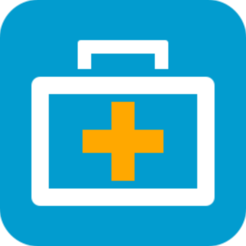 EaseUS Data Recovery Wizard
Platform:

Windows, macOS
Distributed as:

Freemium
Main Features
We have tested many data recovery tools, and Ontrack EasyRecovery stands up well to most. This is because the software is actually developed by Stellar, better known for its Stellar Data Recovery tool. Here is an overview of its main features:
Complete Data Recovery
Ontrack EasyRecovery is a complete data recovery solution that can recover files lost due to any reason from a wide variety of storage devices. This includes hard drives, SSDs, USB drives, memory cards, and even RAID drives.
Better yet, Ontrack EasyRecovery can restore all common file types including documents, photos, videos, audio files, archives, and even emails (MS Outlook). You are unlikely to run into a file extension that the application cannot recover.
Multiple Types of Data Scans
There are two types of data scans that can be performed by Ontrack EasyRecovery – Quick scan and Deep scan.
By default, the application will use a quick scan, swiftly going through the selected drive to isolate any recoverable data. As the name suggests, this process is completed very quickly, especially on an SSD drive.
But when this basic scanning fails to turn up the files you are looking for, you can try a Deep Scan. This will scan through the drive's raw data, uncovering any files buried in the unused sectors. Obviously, a deep scan takes much longer to complete, since it has to go through every byte of data capacity.
Recover Data From Specific Locations
One of the more unique features of the Ontrack EasyRecovery is its ability to recover data from specific folders. This can save you a lot of time when you already know where your deleted files are located.
Most data recovery tools will not allow you this level of control, forcing you to scan entire drives every time you want to recover something. And while a Quick Scan doesn't take that long (at least on an SSD), it is faster and easier to find the needed files by scanning just a single folder.
Clean User Interface
The UI of EasyRecovery is simple and clutter-free. It is easy to find the option you need and get started with recovering your data instead of wrangling with the interface.
Interestingly, this was not always so. Older versions of Ontrack EasyRecovery were often criticized for the poor user interface – among other things.
Fortunately, the developers seem to have been listening, and the current form of the EasyRecovery app is easier to use than ever. The UI has been streamlined without removing any of the key features that make the app great, like scanning specific locations or cloning drives.
Advanced Features
Recovering deleted files isn't the only thing Kroll Ontrack EasyRecovery can do. Its licensed versions (or their trials) can also do things like repair corrupted videos or restore data from RAID drives.
Our pricing section has more information on what unique features are sported by every version of the software, but they are all useful capabilities.
With the right type of license, you can recover data from CDs, clone disks, and even install the app on multiple PCs.
Data Recovery Process
Data Recovery works by scanning the drive that contained the now deleted – or formatted – data, and looking for remaining traces. Operating Systems do not actually remove the file from the disk until it has to be overwritten, so there is a good chance of getting those files back if you are quick enough.
And Ontrack EasyRecovery – or rather, Stellar Data Recovery, since it is basically a clone of Stellar's product – can recover data from your drives easily. Just make sure that the drive you are looking to scan is already connected to your computer. For example, if you want to recover data from an SD card, you need to connect it to the PC using a card reader first.
Begin by downloading the free trial of Ontrack EasyRecovery.
Run the setup to install Kroll Ontrack EasyRecovery on your computer.
Now launch the application. The main screen lists all the options available to you in a simple UI. Select the file types you want to scan for (or just go with All Data) and click on the Next button.
This time, you can select where to recover the files from. You can pick a particular location (like Documents or a specific folder) or scan an entire drive. Select any of these options and hit Scan.
Ontrack EasyRecovery will proceed to perform a Quick Scan of your selected drive. This doesn't take long.
Once the scan is complete, all discovered files are listed in a File Explorer type of view. You can switch to a different view from the left, or search for specific files in the search bar on the top right.
Photos and videos can also be previewed. Select any image file to see a preview of what it looks like on the top. Sometimes the file's condition isn't good enough for a preview, requiring you to perform a Deep Scan.
After you have selected all the files you wish to keep (by checking the little checkbox alongside the file name) click on the Recover button to actually save the data. You will be prompted to choose a recovery destination.
If you attempt to select a folder on the same drive, EasyRecovery will throw an Invalid Destination warning and stop the process. In order to minimize the chances of overwriting unrecovered data, you have to select a different drive to save your files.
You can also select just a single folder on the main screen. The scan will complete even quicker, and display only the files you want to see.
The recovery process is the same – select the files you want to save (after previewing their contents) and use the Recover option.
Pricing
The pricing of data recovery tools can be complicated. Some offer a lifetime license, others monthly. Some have a free version, while the rest are paid only.
But since Ontrack EasyRecovery is just another version of Stellar Data Recovery, it follows the same pricing scheme – with higher prices. Apart from the free version, there are five different pricing plans: Home, Professional, Premium, Technician, and Toolkit, each designed to meet the needs of different users.
The Home plan starts at $59/year and offers unlimited basic data recovery from your personal drives. At $99/year you get the Professional plan, giving access to advanced recovery features like recovering from CDs and creating disk images. After that comes the Premium plan at $109/year, adding the ability to repair corrupted media and clone any drive.
❗️
All of these plans are more expensive than Stellar Data Recovery's comparable plans, which are already rather high. If you really like this app, you can save some bucks by buying a license from Stellar instead.
The Technician ($199/year) and Toolkit ($299/year) plans are meant for commercial usage and include advanced features like recovering data from RAID volumes and installing it on multiple computers. The only difference between the two is that the Toolkit version can recover data from all operating systems, whether it is Windows, Linux, or Mac. The Technician version, on the other hand, can be used with Windows systems only.
User Feedback
For the most part, user reviews of Ontrack EasyRecovery are positive. The tool works as advertised, with most people able to successfully recover their lost data using the app.
The only complaints we came across were with the 25MB per file limit in the free version, which is admittedly something you will not find in the trial versions of other leading data recovery tools. Some people also had troubles due to EasyRecovery's insistence on saving the recovered files to a different volume, though that can be easily solved by using a USB drive or an external HDD.
FAQ
Verdict
While not among the best data recovery apps, Kroll Ontrack EasyRecovery is a great app for recovering your lost data on any device since it is cross-platform and supports all major file types. The best part is that you can restore 1GB of data for free – as long as the individual files aren't larger than 25MB.
The problem is that is just a clone of Stellar Data Recovery, and copies over its exorbitant prices as well. You have to pay an expensive annual subscription to use the tool, which just doesn't make sense when apps like Disk Drill give you a lifetime subscription at similar prices.
A frontend developer turned writer, Levin brings his in-depth knowledge to bear in breaking down complex technical topics into a layman's perspective. A believer in emergent technologies, Levin writes about Machine Learning and Internet-of-Things to explore how people and businesses can benefit from innovation. He also likes going into the nitty-gritty details of software or hardware products to bring an unbiased review that adds value to his readers.
Andrey Vasilyev is an Editorial Advisor for Handy Recovery. Andrey is a software engineer expert with extensive expertise in data recovery, computer forensics, and data litigation. Andrey brings over 12 years of experience in software development, database administration, and hardware repair to the team.