Handy Recovery is a leading website dedicated to data recovery, covering everything from data recovery products and techniques to various tips and tricks that can help users avoid data loss.
Since the launch of the site, Handy Recovery has accumulated one of the largest collections of data recovery-related content on the web, and the site's content is being continuously expanded to reflect the rapidly evolving technology landscape.
🗨️
Our team consists of data recovery professionals who have many years of experience with the topics they're writing about. This experience allows us to explain data recovery techniques in a language even regular users can easily understand. We never recommend products or services without thoroughly testing them first because we're firmly committed to providing our readers with 100 percent objective and unbiased information.
In the past, Handy Recovery readership consisted predominantly of IT professionals and computer geeks, but that's no longer the case today. As our lives filled with electronic devices, the topic of data recovery became mainstream, and our website started attracting regular users desperate to get back lost family photos, work and school documents, collections of songs and videos, and other data.
Today, the importance of data recovery solutions is well-understood, but there's still a lot of confusion when it comes to the actual process of recovering deleted and lost files from various storage devices, including internal and external hard drives (HDDs and SSDs), memory cards (SD, SDHC, SDXC, microSD, MMC, etc.), USB flash drives, and more.
We sincerely hope that our data recovery articles can lay this confusion to rest and make it possible for absolutely everyone to restore lost data in the most cost-effective manner possible. Remember: just because data loss can happen at any time doesn't mean that you're defenseless.
Our Team
Meet our team of authors and editors.
Our Content Writers
Our Editorial Team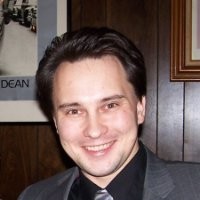 Andrey Vasilyev is an Editorial Advisor for Handy Recovery. Andrey is a software engineer expert with extensive expertise in data recovery, computer forensics, and data litigation. Andrey brings over 12 years of experience in software development, database administration, and hardware repair to the team.
Andrey Vasilyev also serves as Chief Operating Officer at ACE Data Recovery which gives him a unique perspective on the issues surrounding data loss and recovery. His deep knowledge of data recovery procedures and techniques helps ensure that all documents published on the Handy Recovery website are of the highest technical quality. Andrey is the go-to technical resource when the team has questions regarding any aspect of data loss and recovery.
Andrey holds a Master's degree in Computer engineering.
Editorial Guidelines and Ethics
We strive to publish articles that are both accurate and useful for our readers. Our team of data recovery and technology experts provides many years of hands-on experience and knowledge combined with in-depth research to fully cover every subject we address. We only recommend software products that we have tested and all articles are fact-checked before publication. If you feel an article needs to be updated or contains inaccurate information, contact us at help@handyrecovery.com so we can correct the issue.
Contact Us
Email: help@handyrecovery.com
Mailing Address:

Handy Data Services, LLC
Attn: Handy Recovery
32 N. Gould St., Sheridan, WY 82801, USA
FAQ