About Us
Handy Recovery is a leading website dedicated to data recovery, covering everything from data recovery products and techniques to various tips and tricks that can help users avoid data loss. Since the launch of the site, Handy Recovery has accumulated one of the largest collections of data recovery-related content on the web, and the site's content is being continuously expanded to reflect the rapidly evolving technology landscape.
Our team consists of data recovery professionals who have many years of experience with the topics they're writing about. This experience allows us to explain data recovery techniques in a language even regular users can easily understand. We never recommend products or services without thoroughly testing them first because we're firmly committed to providing our readers with 100 percent objective and unbiased information.
In the past, Handy Recovery readership consisted predominantly of IT professionals and computer geeks, but that's no longer the case today. As our lives filled with electronic devices, the topic of data recovery became mainstream, and our website started attracting regular users desperate to get back lost family photos, work and school documents, collections of songs and movies, and other data.
Today, the importance of data recovery solutions is well-understood, but there's still a lot of confusion when it comes to the actual process of recovering deleted and lost files from various storage devices, including internal and external hard drives (HDDs and SSDs), memory cards (SD, SDHC, SDXC, microSD, MMC, etc.), USB flash drives, and more.
We sincerely hope that our data recovery articles can lay this confusion to rest and make it possible for absolutely everyone to restore lost data in the most cost-effective manner possible. Remember: just because data loss can happen at any time doesn't mean that you're defenseless.
Our Team
Our Content Writers
Robert Agar is the Content Writer & Managing Editor for Handy Recovery. Robert brings over 30 years of experience in data storage, security, compliance, backup, and recovery to the Handy Recovery team. Several years ago, he turned his attention from hands-on technical roles to develop a career as a freelance writer concentrating on technology and its impact on society. Areas of focus include the cloud, data recovery, artificial intelligence, and industrial automation.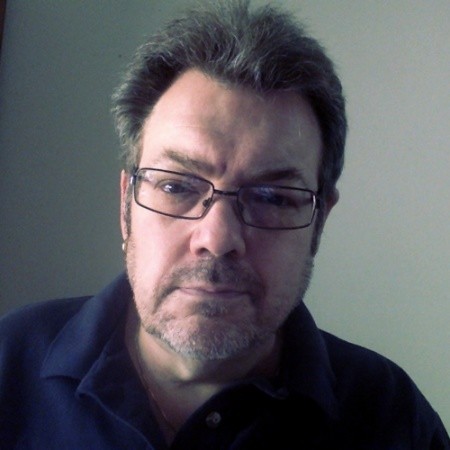 Robert spent years navigating the intricacies of performing disaster recovery services for large corporate data centers that fostered an appreciation for the importance of protecting information by taking regularly scheduled backups. He has been involved in the creation of case studies, whitepapers, blog posts, and articles for a number of different corporate clients.
In his spare time, Robert enjoys music, sports, and Formula 1 racing. He earned a Bachelor's Degree in Computer Science from Pace University in New York City where he was born and raised. He now lives in the Pocono Mountains area of Eastern Pennsylvania.
David Morelo is an expert technical writer for Handy Recovery. He is a vital part of the Handy Recovery team who explains complex data recovery topics in easily understandable terms. David's experience and knowledge combined with his writing skills allow even inexperienced users to resolve a wide variety of data loss and recovery issues. He has a great facility for breaking down complicated subjects and scenarios and communicating them to readers with any level of computer experience. You can find his work on many websites including Linuxhint, Macgasm, and CleverFiles.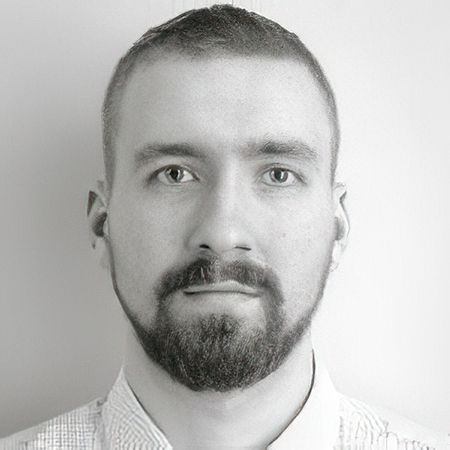 Technology and business-related topics are David's specialty as evidenced by a proven track record that includes hundreds of articles. Some of the subjects he has written about include online marketing, technology trends, virtual and augmented reality, operating systems, electric vehicles, and consumer electronics. He has an extensive portfolio that covers virtually every corner of the technology niche.
David holds a Bachelor's in the English Language from the University of Silesian in Oprava.
Odysseas Kourafalos started playing with technology over thirty years ago, with a Commodore 128. Instead of gaming with it, he ended up trying to learn what made games – and tech, in general – tick. Since then, he's used thousands of applications, from music trackers to video editing suites, on multiple platforms, and lived to write about them.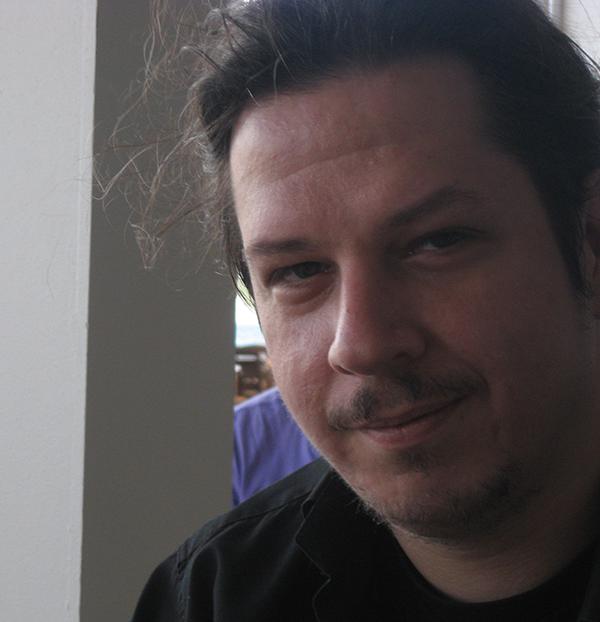 He began writing about tech more than two decades ago, for what was the oldest tech publication in Greece, Computer For All. Thanks to his experience with software since the 8-bit Home Computing era, he was assigned the "software expert" tag, a title he kept when he jumped to the Greek Edition of PC World. He wrote hundreds of tutorials and software reviews for both, specializing in making complex topics and processes easy-to-digest.
Although the move to the web and writing in English – for multiple blogs and sites – was inevitable, the topics never strayed far from his realm of expertise: software and tech.
Joel Lockard is a hardcore computer enthusiast. With more than 6 years of working with Macs and 2 years of majoring in computer engineering, he is always looking for the best ways to take his computer experience to the next level. He loves spending time learning about technology and finding all of the best ways to enhance his experience. While a primarily Mac die-hard, Joel also has a lot of experience with Windows.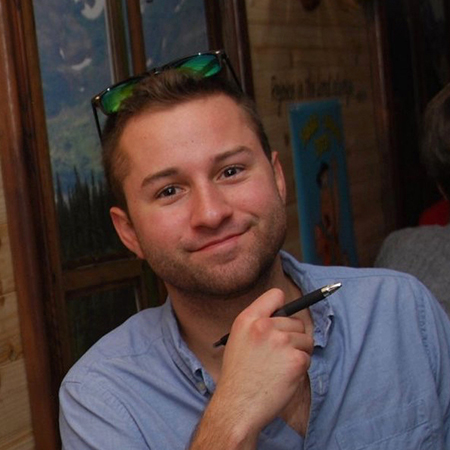 Joel's primary job is Flight Instructing and teaching students how to fly. However, he can't get away from his love for technology. No matter if that means buying the latest and greatest, or watching the newest technology event Joel is at the forefront of the in and now.
Michael is passionate about Finance and Technology and has worked with several teams, startups and organizations in the Finance & Technology industry, both full-time and part-time. As a Content Writer, Michael brings over 6 years' experience developing content around topics such as Artificial Intelligence, IOT, RegTech, Futuretech, Cybersecurity, Blockchain & Data Recovery. Michael desires to make an impact and he translates this by using his writing skills to assist individuals and businesses unearth their true potentials.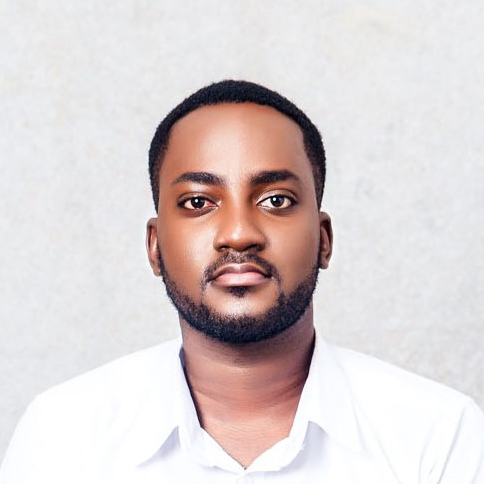 Despite having a professional background in Finance, Michael's huge interest in Technology is evidenced in the number of freelance projects he has undertaken for Technology-focused organizations. Such projects include Whitepapers & How-To guides mostly tailored for SaaS companies. As a music fanatic, Michael spends some of his time working on music marketing initiatives.
Cas is a B2B writer and content marketer who focuses on disruptive technology. Futuristic tech like blockchain, artificial intelligence, and quantum computing are her domain. Her passions include AI and machine learning as well as anything to do with the brain and its intersection with technology—things like computational psychology, cognitive computing, mind-machine interfaces, and modern gamification techniques.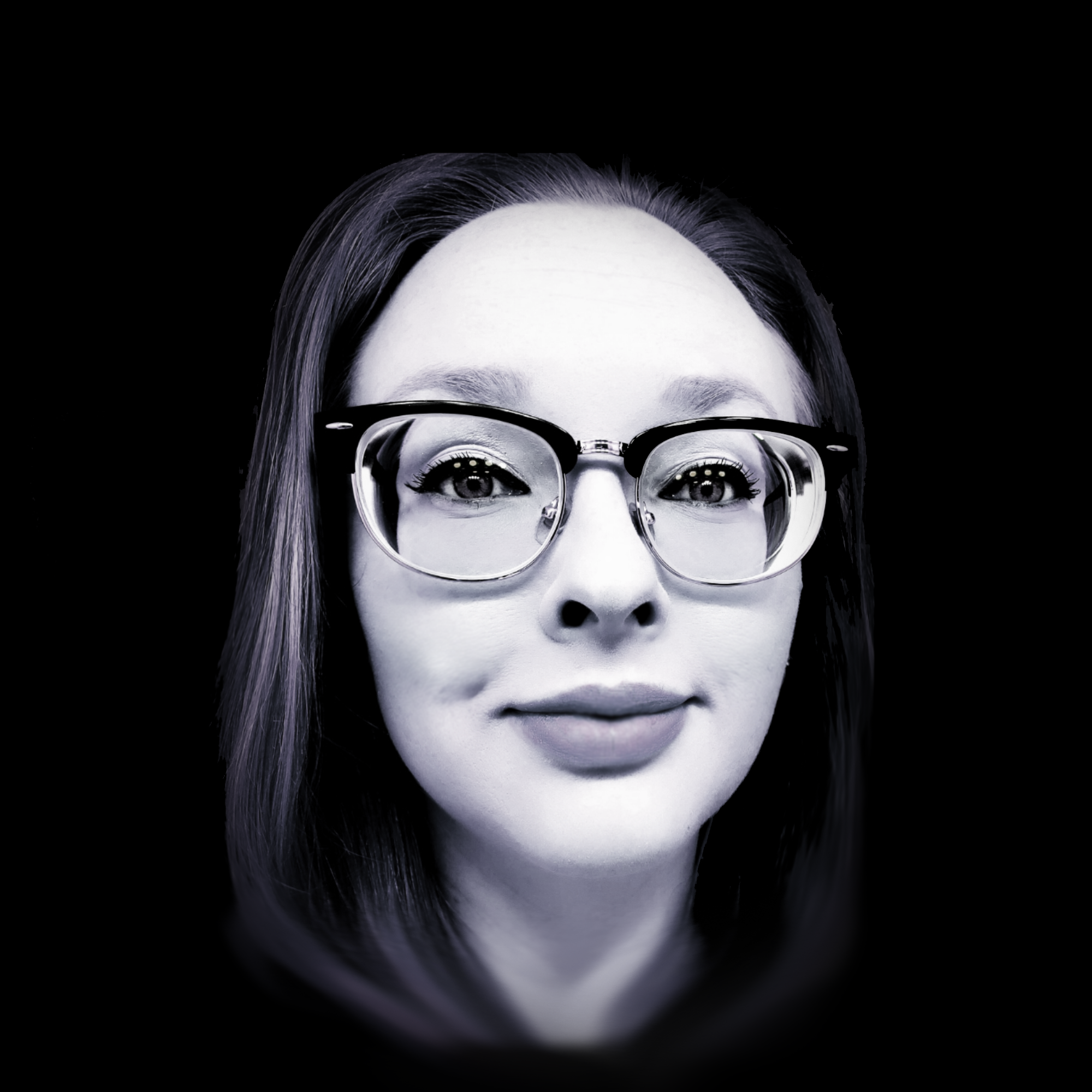 When she's not donning mirrorshades and looking towards the bright transhumanist future, Cas enjoys writing fiction, Appalachian culture, and hanging out with her family.
Cas has C-level experience in multiple tech startups, and she enjoys consulting and coaching others toward success, organization, and productivity. Cas also has a background in supply chain, logistics, procurement, and manufacturing which is what led her to combine these skills as Founder of Supmantek Industrial Marketing which serves companies that create technology solutions for the industrial space.
Joshua is a content curator for Handy Recovery. His expertise involves taking intricate IT concepts and breaking them down into super easy to understand chunks. He's been wielding the writing sword for quite some time now – 5 years to be precise. Digital marketing, data recovery, and anything "techy" are Joshua's niches.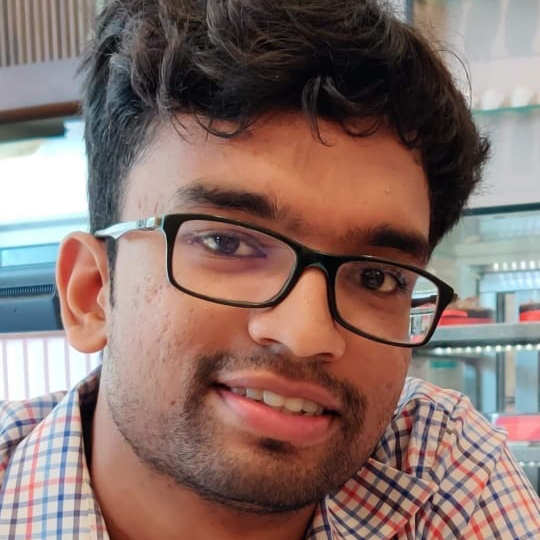 Joshua has been in the writing industry long enough to understand that less is more! He strives to present information in a fluff-free and concise manner. Long-form blog articles, whitepapers, advertising one-liners, Op-Eds (Opinion Pieces) – He's tried 'em all. Fun Fact: He has a major in Electrical Engineering.
When Joshua isn't smashing away at the keyboard, he plays chess and listens to Juice WRLD. He also plays the guitar and sings badly
Christian de Looper's lifelong interest in technology began as a child growing up in Canberra, Australia. He has carved out a career as a freelance technology writer and music producer and now resides in the San Francisco Bay Area. Christian is the owner and editor-in-chief of AllThingsGear.com, a platform that allows him to combine his love of music with his passion for writing and technology.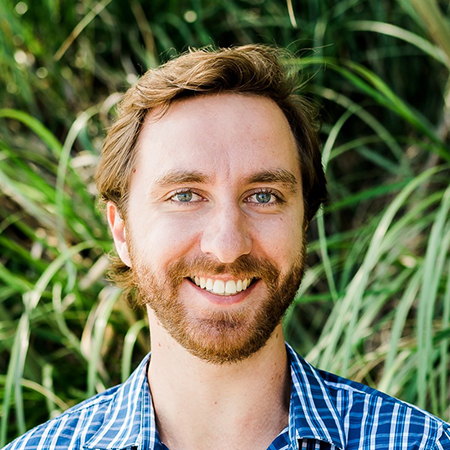 Christian has been published by many online publications such as DigitalTrends, TechRadar, Forbes, and Businessinsider. He enjoys spending his time researching new tech trends as well as creating and listening to music. During study toward a degree in audio production, his interest in technology turned into more than a hobby as he began writing about it for a wide audience. He brings an artistic sensibility that tempers the sometimes harsh realities of technology in the modern world.
10+ years writing for Fortune 500s along with SMBs, start-ups, and marketing agencies catalyzing narratives and engaging audiences. Roxana Raducanu is a writer by nature; the kind that makes words fit together. She has worked for the past 10 years helping businesses craft and share content that connects. In the past, she has worked for Hewlett Packard before deciding in 2011 to go her own way and try to make her name as a copywriter.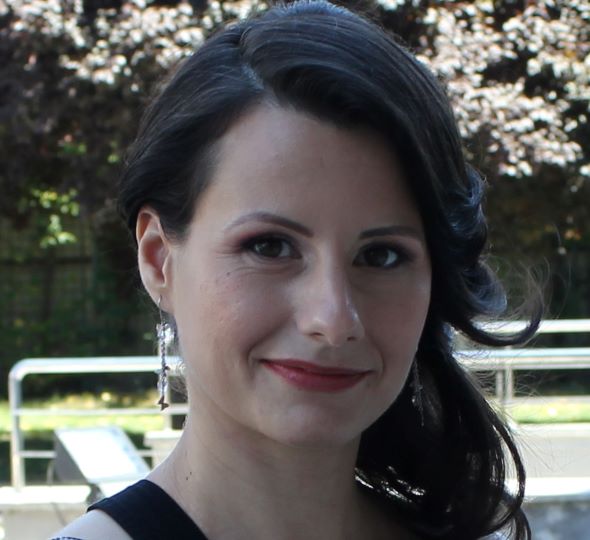 Since then she has produced thousands of articles, reviews, tutorials, user guides, brochures, web pages, and informative blogs.
She has an intense passion for culture, and travel; exploring the world one country at a time.
With a Communication and PR degree under her belt, a keen interest in tech topics, and a passion for content writing, she is an all-rounder who understands complex technical details but also writes clearly and effectively.
You can find her work on many websites including CAREERS.SH, KillerCoder.io, and others.
Marko Medakovic started out covering the gaming industry but soon broadened his horizons to incorporate tech. He found his place in security and data recovery and now works as a professional writer for Handy Recovery. Thanks to his ability to write clearly and concisely, his work has become sought-after.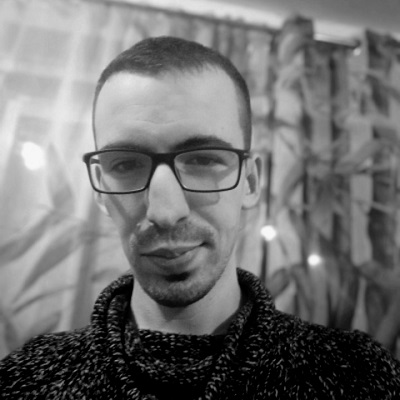 Marko has written for numerous popular sites such as Mac Update, PC Gamer, and Vlogging Hero. Over the years, he has produced hundreds of well-researched guides and articles on a variety of tech issues. He loves learning about new technologies and empowering other people with this knowledge. Rather than skimming the surface, he takes his time to research his topic thoroughly. Marko's motto is: "If you can't explain it simply, try again."
Mark Wyciślik-Wilson
Mark Wyciślik-Wilson is a self-proclaimed technophile who has been writing about the technical subjects that interest him for close to 20 years. His writing has evolved from magazines and print media to the opportunities provided by the web and online journalism. In addition to his love of technology, Mark is also inspired by nature and music.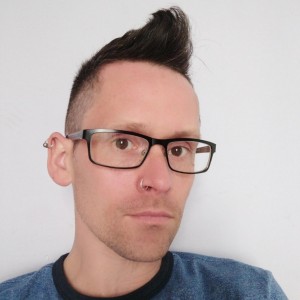 Mark has been writing about emerging technology topics since 2000 for advanced audiences of technical experts, business clients, and inexperienced computer users. Some of the sites where you will find Mark's work include TechRadar, BetaNews, HowToGeek, Lifehacker, and many others. He has produced thousands of articles, reviews, tutorials, user guides, brochures, and newsletters. Some of his areas of expertise are the Windows, Android, and iOS operating systems and the applications and programs that run on them. Mark is also interested in mobile computing, networking, and concerns about data privacy and security in the digital age.
Our Editorial Team
Andrey Vasilyev
Andrey Vasilyev is an Editorial Advisor for Handy Recovery. Andrey is a software engineer expert with extensive expertise in data recovery, computer forensics, and data litigation. Andrey brings over 12 years of experience in software development, database administration, and hardware repair to the team.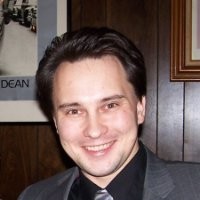 Andrey Vasilyev also serves as Chief Operating Officer at ACE Data Recovery which gives him a unique perspective on the issues surrounding data loss and recovery. His deep knowledge of data recovery procedures and techniques helps ensure that all documents published on the Handy Recovery website are of the highest technical quality. Andrey is the go-to technical resource when the team has questions regarding any aspect of data loss and recovery.
Andrey holds a Master's degree in Computer engineering.
Editorial Guidelines and Ethics
We strive to publish articles that are both accurate and useful for our readers. Our team of data recovery and technology experts provides many years of hands-on experience and knowledge combined with in-depth research to fully cover every subject we address. We only recommend software products that we have tested and all articles are fact-checked before publication. If you feel an article needs to be updated or contains inaccurate information, contact us at help@handyrecovery.com so we can correct the issue.
Contact Us
Email: help@handyrecovery.com
Mailing Address:

508 Software, LLC
Attn: Handy Recovery
901 N Pitt St, Ste 325-D, Alexandria, VA 22314, USA
FAQ
Why did we choose the topic of data recovery when we created this website?
We decided to dedicate this website to the topic of data recovery because of the growing importance of data in our lives. Virtually everyone these days uses at least one electronic device on a daily basis, relying on it to take notes, create documents and presentations, snap pictures, record videos, listen to music, and more. All these activities generate data, and this data can be lost just as easily as it can be created. With our data recovery articles, we aim to help users get back lost data with confidence and without spending more money than absolutely necessary.
What are our main principles when preparing articles?
When creating content for our website, we always assume a neutral stance to every topic we approach because our goal is to provide readers with objective information that is not colored by our personal preferences. This helps us ensure that we always explore the topics we cover from multiple angles before we commit to any single solution.
How do we test data recovery software?
To test data recovery software applications, we always simulate a data loss scenario to get an accurate idea of the application's real-life data recovery performance. Realizing that performance isn't the only factor that matters when selecting data recovery software, we also focus on usability, compatibility, customer support, extra features, and value.
How do we decide which topics to cover?
Data loss can happen on any device and any operating system, which is why we strive to cover as many data recovery topics as possible. When deciding which topic to write about next, we take into account how well the topic is already covered by other websites, how many people are actively searching for it, and also the feedback we directly receive from our readers.
What makes experts on data recovery?
Our staff consists of seasoned data recovery professionals who have personally recovered countless lost, corrupted, and accidentally deleted files from hard drives, memory cards, USB flash drives, and other storage devices. We understand what modern data recovery solutions can do, but we're also well-aware of their limitations, as well as the potential roadblocks users may run into when recovering files at home.