When your computer's acting up, a "factory reset" is the final solution before hardware upgrades – or a brand-new replacement. The term "factory reset" refers to erasing all user-applied changes on the operating system, reverting it to its original state.
If everything goes according to plan after a software reset, your computer will feel as it did when you first bought it. Efficient. Clean. Devoid of any personal files. Oops!
You didn't realize beforehand your files would also be gone after such a process? There's hope you may recover some (if not all) of them after a factory reset on Windows 10. Read on to find out how.
🗨️
Want to skip the introduction and just straight to the recovery guide? Click here.
Can You Recover Files After a Factory Reset?
Unfortunately, even a successful data recovery after a factory reset may not bring back all your files. Due to how a factory reset works, it's not as easy to get your lost data back as recovering a handful of files right after deleting them on Windows 10.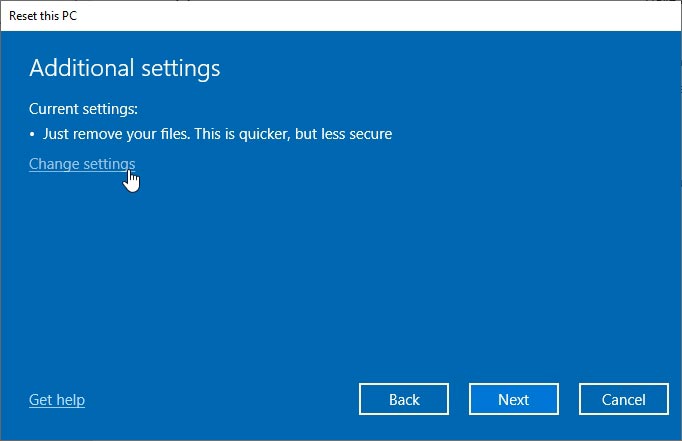 One excellent security feature of Windows 10's built-in factory reset option is how it allows the user to choose between a quick reset or a full-on erasure of everything. The second option is helpful if you want to ensure nobody will access your current files after a reset.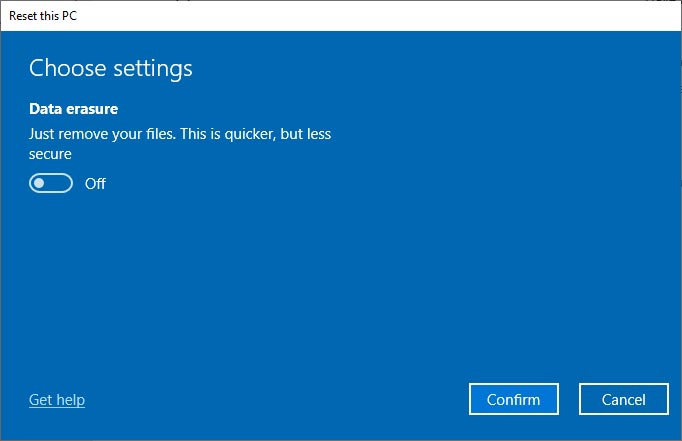 In scenarios like the one we're tackling, this secure erase feature is also a significant con. Did you specifically choose this option and forgot to take a backup? Then, recovering your files won't be as easy as getting them back from the depths of the recycle bin. For that's precisely what a secure erase does: it renders all deleted data "unrecoverable" by anyone. And this "anyone" includes you.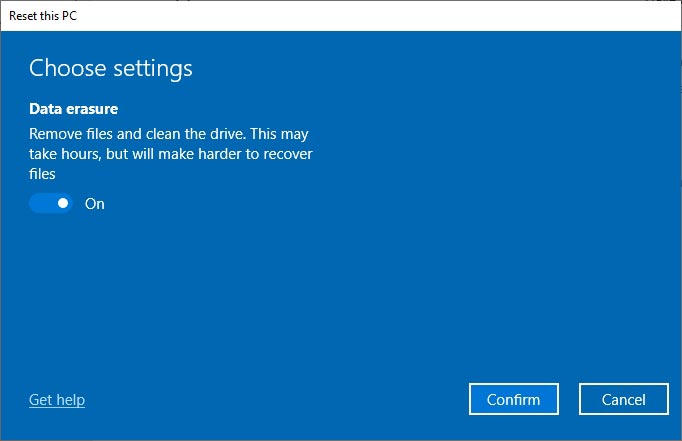 However, if you went for a typical "quick" factory reset or had file backups set up, you'll probably be able to get back most (if not all) of your files, as we'll see next.
⚠️
To maximize your chances of successfully recovering your files after a Windows 10 reset, stop using the reset storage device. Instead, disconnect it from your primary PC. Then, connect it as a secondary device on another PC from where to try recovering your data.
This way, you will minimize write operations on the storage device, which could further reduce the chances of a successful recovery.
The 3 Proven Methods to Restore Data After Factory Resetting Your Laptop or PC
Here's a super-quick way to recover files after factory reset Windows 10:
Install Disk Drill on the Windows 10 PC that has experienced a factory reset.
Launch Disk Drill & scan your system drive.
Wait for the scan process to finish.
Select all lost files and click Recover.
Choose a recovery destination & finish the recovery.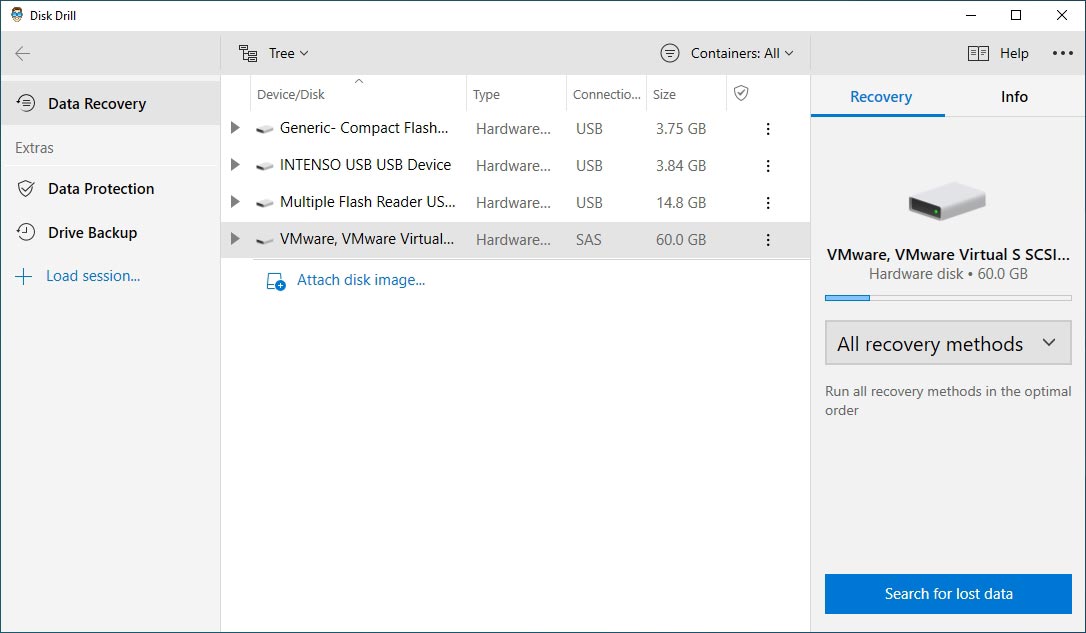 You will find more details in Method 2 of the detailed guide below
🗨️
You can take three possible paths to get your data back after a Windows 10 factory reset. With each of them, both the journey and the destination, the process and its results vary significantly.
Backups are the best option for restoring lost data since they offer guaranteed results. However, they're not an option if you hadn't set them up beforehand.
Since most people forget about backups when they don't actively need them, the most popular choice is data recovery with specialized software.
Finally, professional data recovery services can help you get your precious data back, but that comes with some waiting time and at a price.
Method 1:

Restore Data After a Factory Reset From File History Backup

Windows 10 File History can make securing your files dead easy. Let's see how you can set it up to both back up and restore your files.

👀

File History doesn't work with a single storage device. You will have to use a secondary storage device as its storage. However, it's not too picky, and an adequately sized USB flash drive will do.
Press the Windows Key or use Windows 10's search and start typing "file history" to locate that backup solution. Then, click on it to run it.
If you haven't used File History before, the window that will appear next will report "No file history was found". Click on the underlined "Configure File History settings" to set it up.
File History will scan your computer for compatible storage devices and present you with a list. Choose the one where you want to store your backups and click on "Turn on", on the bottom right.
The File History color and status will change to "File History is on". Right under, you will see which folders File History backs up, to which device, and how much free space it has left.
File History will keep Windows 10's folder structure almost intact for its backups. To restore your files after a Windows 10 factory reset, connect the device used by File History to your computer. You will find your backed-up files in the device's subfolders.
File History backs up only the user's folders by default. To add more folders to its backup list, press Windows Key, start typing "backup", and choose that entry when it appears. You should be at the Windows Settings > Update & Security > Backup page. Since you've set up File History, "Automatically back up my files" should be "On". Click on "More options", directly underneath.
From here, you can initiate a backup process, choose the frequency of the automatic backups, set up how long they'll be kept, and add more folders to the backup list. If you scroll down, you will find more options to stop using the current backup drive for File History and restore files from existing backups.
Windows 8 was the first version of Microsoft's OS to come with File History. If you're using an older version of Windows, like Vista or Windows 7, you have three options:
Use the built-in Backup and Restore tool.
Manually copy your files to a secondary storage device.
Use a third-party backup tool.
If you decide to go with the built-in Windows solution:
Click start and start typing "backup" in the search box. Choose Backup and Restore when it shows up.
Click on Set up backup.
Follow the next steps to setup where the backup will be stored, what will be included, and so on.
The final step is a click on Save Settings and run backup. Give it some time to complete, and soon you'll find the backup in the target location you specified.
Method 2:

Recover Files With Data Recovery Software After a Windows 10 Reset

Having a backup can save you when you lose your precious files, but data recovery software is the next best thing if you don't. It's not a given you'll get everything back, but "something" can be better than "nothing". Especially when, unlike a beloved Disney character, you are not ready to "let it go".

Almost every time we need to use specialized data recovery software, we find ourselves turning to Disk Drill Data Recovery. We find that Disk Drill, for which you can read our comprehensive review here, offers an optimal combination of ease of use, features, and cost. Thus, that's what we will use for this guide.

⚠️

We must stress that you should keep your expectations relatively low. Getting your files back after a Windows 10 factory reset is much harder than recovering data from a formatted hard drive. A Windows 10 factory reset shuffles more data around the storage device than a typical format, making a 100% recovery nigh impossible. So our goal is to recover as much data as possible.
Pay a visit to Disk Drill's official site. Download the application and install it on your computer.
Choose the drive with the Windows 10 installation from which you want to recover your files from Disk Drill's device list. Ensure that "All recovery methods" is selected from the pull-down menu on the right of the app's window. Then, click on "Search for lost data" on the bottom right of the window to have Disk Drill scan your drive for lost data.
The larger your storage device and slower your computer, the longer the scan process will last. You can check out what Disk Drill has located at any time. Still, we suggest you allow enough time for the scanning process to complete to find as many files as possible.
After the scanning process completes, click on "Review found items" to check out all the files Disk Drill managed to locate.
Look into all the folders and subfolders Disk Drill presents, and place a checkmark on the left of the files you wish to recover. Are you unsure a file is worth saving? Preview it by right-clicking on it and choosing Preview.
After marking all the files you want to get back, click on the friendly blue "Recover" button on the bottom-left of Disk Drill's file list. Choose where you want to store the recovered files. Note that choosing a different device than the one you are trying to recover from increases the chances of a successful recovery.
As with the scanning process, you will have to allow Disk Drill some time for the recovery to complete. Don't worry, though: if you aren't trying to recover multiple terabytes of data, this step will take mere minutes.
Disk Drill will inform you when the recovery process completes and offer a shortcut to open the target folder with the recovered files in File Explorer.
Disk Drill will have created a logical structure of folders, approximating how your files were stored before their deletion. Look inside those subfolders to find your files.
Although we like Disk Drill and find it perfect for our needs, you might disagree. If you'd like to try alternative solutions, you might be interested in our comparison of the best data recovery apps available today.
Method 3:

Professional Data Recovery After a Windows 10 Factory Reset

Your attempts to get your lost data back were fruitless? There's still a ray of hope: turning to a professional data recovery service for help.

We have already reviewed some of the best – and affordable – data recovery services that can help you get your precious data back. Despite each one's pros and cons, we believe they are all excellent choices.

However, depending on your data loss scenario, a recovery service can end up being a pretty expensive option. Especially when charging over $300 per hour, to recover the same data you could get back yourself with a tool like Disk Drill.

Still, we find that CleverFiles' collaboration with ACE Data Group offers an enticing combination of a free initial evaluation with sky-high success rates and affordable prices.
FAQ
Conclusion
As we saw, getting your files back after a Windows 10 factory reset is more challenging than if you had just sent them to the Recycle Bin. However, it's still possible to get some of your lost data back. You might get back only a handful of files, or almost all of them.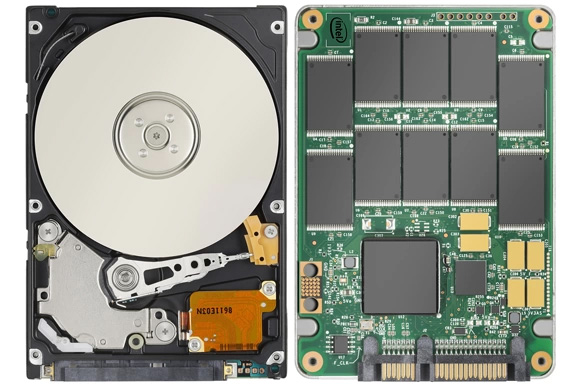 Usually, though, the results will be somewhere in the middle, leaning more towards a positive outcome. Modern storage devices try to spread out the stored data to avoid wearing out the same "storage spots". This decreases the chances of newer data overwriting your files and increases those of a potential recovery.
👀
That's also another reason why you should always ensure to leave enough free space available on a storage device. The more free space available, the more "storage spots" the device's controller and the OS have to move data around.
Still, the need to recover files after a factory reset is a relatively rare scenario compared to all the other ways your data could evaporate. It's always better to be prepared for any catastrophe. Thus, we suggest you bookmark our essential guide to restoring data and recovering files under almost any situation imaginable. You never know when it might come in handy.
Odysseas Kourafalos started playing with technology over thirty years ago, with a Commodore 128. Instead of gaming with it, he ended up trying to learn what made games - and tech, in general - tick. Since then, he's used thousands of applications, from music trackers to video editing suites, on multiple platforms, and lived to write about them.
Andrey Vasilyev is an Editorial Advisor for Handy Recovery. Andrey is a software engineer expert with extensive expertise in data recovery, computer forensics, and data litigation. Andrey brings over 12 years of experience in software development, database administration, and hardware repair to the team.