Toshiba is a brand you'll find in almost any shop that sells technology. They have a wide product range of internal and external storage solutions, including hard drives, solid-state drives, and flash memory. But, as reliable as they are, they're not impervious to data loss.
🗨️
As with any form of digital storage, Toshiba drives are susceptible to data loss from events like accidental file deletion, improper formatting, and corruption. Thankfully, Toshiba hard drive recovery is easier than you might think. We'll show you how to do it, step-by-step, in this article.
Can You Recover Data From a Toshiba Hard Drive?
Yes, you can recover data from a Toshiba hard drive. Let's take a look at what your recovery chances look like based on each type of storage media.
Toshiba Internal Drives – It is definitely possible to recover data from your Toshiba internal hard drive. Your success rate will depend on how long ago the data was deleted and what actions have been taken on the drive since then. It's also possible for recovery from uninitialized disks.
Toshiba External Drives – External hard drives, like Toshiba's Canvio range, connect to your computer using USB. Like internal drives, data can be recovered from external hard drives and solid-state drives. In cases where your partition may have been damaged, you can perform RAW external hard drive recovery too.
Toshiba Solid-State Drives – Data recovery is possible from Toshiba solid-state drives. However, if TRIM was enabled on your SSD at the time of deletion, recovery may be impossible. TRIM is a command that your SSD uses to determine what cells can be overwritten with new information which often results in your data being unrecoverable.
Luckily, recovery is almost identical for all three types. Let's move on to a few preliminary suggestions before we move on to recovering data from your Toshiba drive.
Before We Begin
Your chances of performing a successful recovery decrease with time. To give yourself the best chance at recovering your data, you should take into account a few important points before you do anything.
✋ Stop using the drive – Continued use of the drive increases the chance of your data being overwritten. If new data is written to the same location where your data was once stored, your chances of recovery are severely decreased as.
🙅‍♂️ Do not format – Logically damaged drives may suggest you perform a format when you connect them. Formatting a drive will delete your data, so you should always attempt recovery first.
📀 Make a byte-to-byte backup – Byte-to-byte image backups are complete copies of your drive. You can perform data recovery from the image file instead of your actual drive to reduce your chances of overwriting the data you're trying to recover. You can make a byte-to-byte backup with Disk Drill.
With the above points in mind, let's talk about how to perform Toshiba hard drive recovery so you can get your files back.
How to Recover Data From a Toshiba Hard Drive
To recover data from your Toshiba hard drive, we're going to use data recovery tools. Data recovery tools can scan your drive for recoverable data and retrieve it for you. You can even use them to recover data from hard drives that no longer boot. The two recovery tools we'll focus on are Disk Drill and Windows File Recovery.
Option A:

 Disk Drill for Windows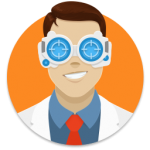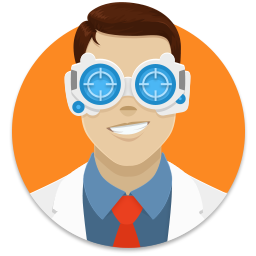 Disk Drill is a reliable recovery tool that's trusted by consumers and businesses. It has a streamlined interface that makes it easy to use and a proven track record of successful recoveries, making it the preferred choice for many. It's super versatile and even supports recovery from formatted drives.
The below instructions will guide you through using Disk Drill to scan your drive and recover data from it.
Download and install Disk Drill to a separate drive to avoid overwriting your lost or deleted data. Open it once installed.
Select your Toshiba hard drive and click Search for lost data. The scan will begin.
Click Review found items.
Mark the files you want to recover from your Toshiba hard drive. The Recovery chances column will indicate how likely that file can be successfully recovered. Click Recover after you've selected all necessary files.
Choose where you want to restore your files. To avoid corrupting the data during recovery, choose a separate physical partition.
Option B:

Windows File Recovery Tool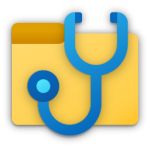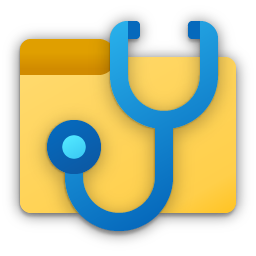 The Windows File Recovery tool is the official recovery solution from Microsoft. It's completely free, only requiring a working version of Windows and a Microsoft account to download and use. It provides you with the essential tools necessary to recover your data. Some may find the command-line interface challenging, but once you understand the use of each parameter, recovery is very easy.
Here's how you recover files from a Toshiba hard drive using Windows File Recovery.
Get the Windows File Recovery tool from the Microsoft Store. Once installed, open it.
Type winfr E: C:\RecoveredFiles /regular. Replace E: with the drive letter you want to scan. Replace C:\RecoveredFiles with the output location for the recovered files. Press Enter.
Press Y to continue
If your files weren't recovered this time around, try replacing the /regular parameter with /extensive in step two. This will do a deeper scan of your drive, but may take a little bit longer.
Option C:

Recuva

Recuva is another data recovery tool. You can use it to recover an unlimited amount of data for free. You also have the option of upgrading to a paid license for additional benefits like automatic updates and premium support. For those who need a free data recovery tool but struggle to navigate Windows File Recovery, Recuva may be perfect for you.
Follow these instructions to recover data using Recuva:
Download, install, and open Recuva.
Click Next on the first screen. Recuva uses a guided, wizard-like approach to data recovery.
Choose what types of files you want to recover and click Next.
Choose where the files were located before they were lost. Click Next.
Click Start. Alternatively, tick the Enable Deep Scan option if you would like Recuva to do a deeper scan of your drive (which will take longer).
Mark what files you want to recover, then click Recover.
Choose where you want to restore the files.
How to Fix an Unreadable Toshiba Hard Drive
Before you can recover data from your Toshiba hard drive, it first must be readable by your computer. Even if the drive doesn't appear in File Explorer, there are actions you can take in order to make the drive scannable by recovery software.
Method 1:

Try Another Port/Computer

The first (and easiest) step is testing the drive in another port. If you're trying to recover data from an unreadable external hard drive, testing another USB port rules out the chance that the port you're using is broken. If the USB port is broken but you're unaware, no amount of troubleshooting would fix the issue.

If you've tried another port and it's still not working, try to perform Toshiba external hard drive recovery on another computer instead to see if the hard drive appears.
Method 2:

Add/Change Drive Letter

Before attempting Toshiba HD recovery, check the drive letter. Windows automatically assigns drive letters to storage devices that it detects. In some instances, when a drive letter isn't assigned, the drive will not appear in File Explorer. In other cases, the act of changing the assigned drive letter is enough to make it readable.

Follow these instructions to add or change a drive letter.
Right-click Start and click Disk Management.
Right-click the volume of your Toshiba hard drive and click Change Drive Letter and Paths.
Click Add. If you already have a drive letter, click Change instead.
Select a drive letter from the dropdown menu and click OK.
Method 3:

Error Checking

Windows comes with an error checking feature that makes use of the CheckDisk (CHKDSK) functionality without using a command-line interface. Essentially, it will scan your drive for any identifiable issues and attempt to rectify them.

Follow these steps to check your Toshiba drive for errors.
In File Explorer, right-click on your drive and select Properties.
Click the Tools tab, then click Check.
Click Scan drive.
Click Close. Alternatively, click Show Details to view a detailed overview of what the scan found in the Event Viewer.
Method 4:

Update/Reinstall Drivers

A driver is the piece of software that enables your Toshiba hard drive to communicate with Windows. It's possible for these drivers to become corrupted, which results in a breakdown of communication between your drive and your computer. It's also possible for this to happen because the drivers require updating.

Follow these instructions to update or reinstall the drivers of your Toshiba hard drive.
Right-click Start and click Device Manager.
Expand Disk drives. Right-click your Toshiba drive and select Properties.
Click the Driver tab, then click Update Driver.
Click Search automatically for drivers. If your drivers have been updated, try to attempt recovery again. If not, proceed to the next step.
Click Close.
Click Uninstall Device.
Click Uninstall.
Once your driver is uninstalled, simply remove your external hard drive, solid-state drive or flash memory and connect it again to force the new drivers to install. If you performed this on an internal drive, just restart your computer.
Can You Recover Data From a Dead/Physically Damaged Toshiba Hard Drive?
Toshiba hard drives are made up of very intricate hardware that's vulnerable to physical damage. In cases where your drive isn't appearing in the Device Manager utility of Windows, recovery using data recovery tools will very likely be unsuccessful. In such cases, your next best option is employing the services of a data recovery professional.
A data recovery service provider is equipped with the technical expertise and industry-grade equipment to analyse your drive and recover your data. In most cases, this is as easy as filling out a work order, sending away your drive, then waiting for the results.
How to Protect Your Toshiba Hard Drive From Data Loss
After you have recovered your files, you want to do everything in your power to make sure this doesn't happen again. There is never a 100% guarantee that you will be able to recover your files, so keeping them safe allows you to rest easy. Here are a few tips for keeping the data on your Toshiba hard drive safe.
👍 Make backups – The best way to protect your data is to create a safe copy of it. Windows comes with backup features like File History and Backup & Restore for this exact purpose. Alternatively, you can create byte-to-byte image backups using Disk Drill or similar backup and recovery software.
⏏ Eject safely – When removing any storage device from your computer, eject it safely before doing so to ensure any write processes in operation are safely stopped. Otherwise, you risk corrupting your data because it hasn't been completely saved.
👀 S.M.A.R.T. monitoring – Your drive's S.M.A.R.T. data is an up-to-date reflection of your drive's health. You can manually check this by running the wmic diskdrive get status command in Command Prompt, or by using Disk Drill's disk monitoring feature which will actively monitor in the background.
By taking into account the above points (most notably the suggestion to back up your data), you can guarantee that your data is safe in the event that your Toshiba hard drive fails. When your files seemingly disappear next time, you can simply restore a copy of your data in a matter of minutes rather than spend hours trying to recover it.
FAQ
Conclusion
Just like most drives, recovery is possible from Toshiba hard drives. It's important to remember that continued use of a device that has suffered from data-loss could ruin your chances of recovering your data. If you're ever in a situation where you've lost some or all of your files, keep the drive off and create a byte-to-byte backup to perform recovery from.
Jordan Jamieson-Mane is a freelance content writer with a passionate interest in technology. Starting from a young age, this interest gradually turned into a career, with Jordan studying in the field of IT and moving into a technical role right out of tertiary education. After gaining first-hand experience in the field, he started his journey as a freelance content writer. As a tech enthusiast, his interests within the realm of technology include hardware, networking, smart technology, and consumer electronics.
Andrey Vasilyev is an Editorial Advisor for Handy Recovery. Andrey is a software engineer expert with extensive expertise in data recovery, computer forensics, and data litigation. Andrey brings over 12 years of experience in software development, database administration, and hardware repair to the team.