Organizing your files into different partitions of your computer's storage drives is always a good feeling. But storage drives are very delicate and all it takes is an unexpected shutdown, improper formatting, or even a simple virus, and a part of your storage drive goes corrupt.
🗨️
The panic starts when you log back into your PC and find out that a big chunk of our files is missing. Lucky for you, no matter how hopeless the situation may seem, there are many ways to recover data from a corrupted Mac partition and fix your drive. Read on to find out.
What Is a Corrupted Partition & What Causes It?
When a partition of your drive becomes unreadable or when it stops accepting any new read or write request, the partition is said to be damaged or corrupt. There are a number of things that can cause partition damage. Most commonly, it's caused by:
👾 Malware or Virus Attack – Perhaps the most prominent danger to your hard drive, a virus attack can compromise your partitions and render them useless. Many viruses are capable of latching onto the sectors of your storage and disk partitioning table. Not only do they corrupt the data, but they can also make the partitions disappear altogether. Thankfully, there are many antivirus software available online that can fix this issue easily.
🚫 Disk Conversion Failure – If your MacBook shuts down during any disk modification processes like expanding or shrinking the storage volumes, you will most probably be left with a corrupted partition. This is because, during conversion, your storage drive becomes highly volatile as its system files are rewritten. To avoid such a situation, make sure to plug your macOS device into a reliable power source before starting any expanding or shrinking process.
🔍 Bad sectors – Bad sectors can be caused by both physical and logical damage to the drive. It is basically a physical space on your drive that stops reading or writing any data on it and that area becomes inaccessible. In case of logical damage, you can fix the bad sectors by overwriting them with zeros but if the drive has sustained physical damage, you might have to replace it.
💥 Physical damage – A hard drive is composed of several moving parts, including physical disks that read and write information. No matter how solid they may look from the outside, a small drop can damage their internals and affect the drive's performance. If your drive has encountered significant damage, it can displace the internal moving part which can prevent the drive from reading or writing new information. Even though SSDs have no moving parts, they are also made up of delicate components and a single scratch on the circuitry can cause them to fail. If your drive has sustained serious physical damage, you might have to send it to a good data recovery center.
⚠️ Corrupted or damaged partition table – All the information related to the partitions of your drive is stored in a partition table. It includes sensitive information like what type and how many partitions a drive has and also what areas the OS can access. If this partition table is damaged, it can result in corrupting or damaging one or several partitions on your disk as well.
Symptoms of Corrupted/Damaged Partition On a Mac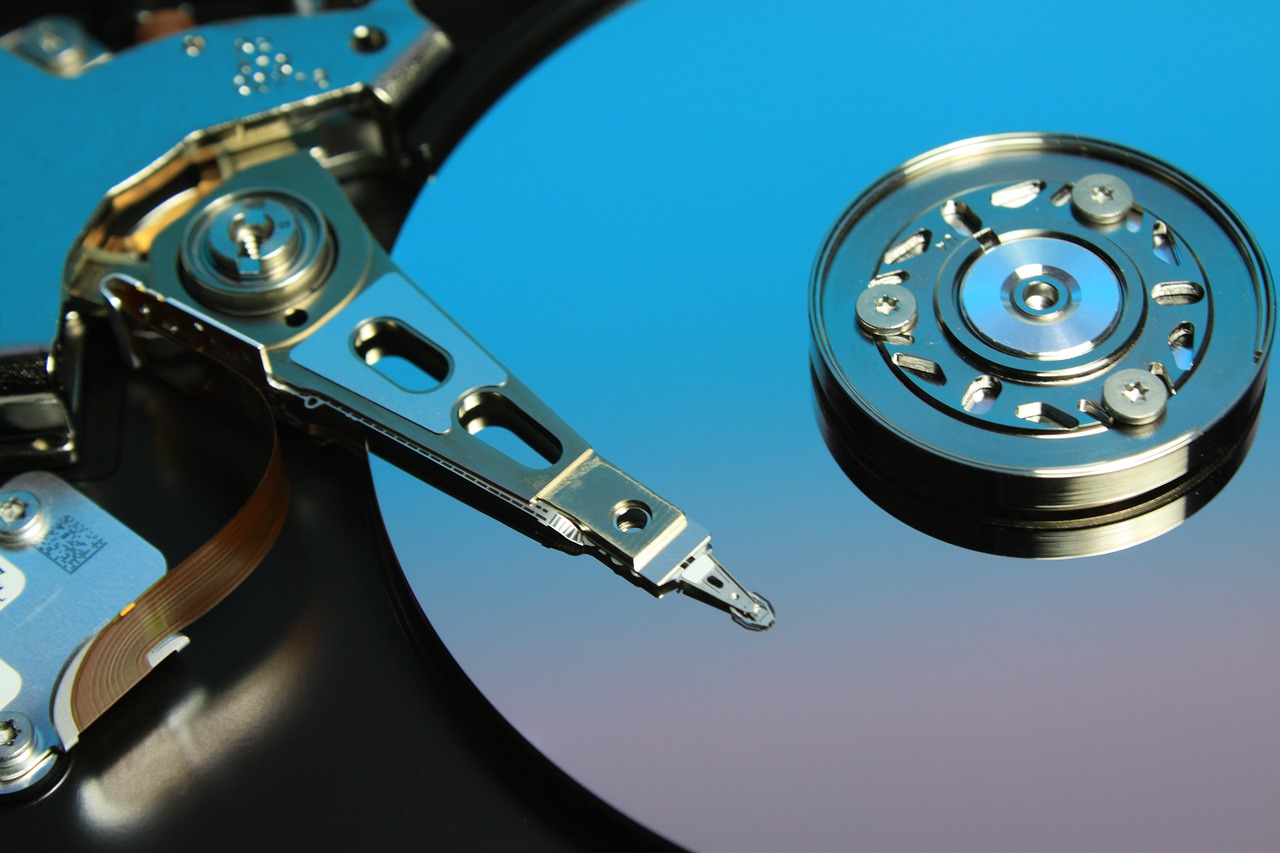 Now that we know what are the possible causes behind a damaged partition, let's take a look at a few telltale signs that you might be dealing with one:
Sudden Partition Loss – If one of your disk drive partitions suddenly stops showing up one day when you boot into your MacBook, it might have been corrupted during the booting process. To make sure, open Disk Utility and check the number of original volumes it lists. If it seems less than what it should be, your storage is suffering from a partition loss.
Non Accessible Partition – A corrupted partition may show up as inaccessible when you try to use it. If you're being flashed with error messages such as "Access is Denied", "A Disk Read Error Occurred", etc. on your Mac while you try to access it, your partition table is most probably damaged.
Blue Screen Errors – In case of an unexpected and sudden partition error on your boot partition, your operating system will get terminated immediately. It is called a system halt and is usually followed by a blue screen that displays some sort of error.
Partition Overlap – Partition overlap is another problem that might occur due to a corrupted partition table. In such a case, the overall capacity of all partitions and free space is shown to be more than the actual space on your physical disk. It is caused when two or more partitions overlap with each other and the issue can very well spread among them.
Is It Possible To Recover a Damaged/Corrupted Partition Without Losing Data On a Mac?
It is an absolute nightmare to lose your data to a damaged partition, but it is possible to recover a corrupted partition on a Mac without losing the data stored in it. However, it depends on the level of damage your drive has sustained.
⚠️
If the corruption is caused due to physical damage, it might not be easy to recover all the data by yourself, and you might have to send it to a data recovery center. But if your drive is corrupt due to logical damage, there's a high chance of getting all your important files back and there are a lot of ways to do so.
How To Recover Files From a Corrupted Partition On macOS?
Since operating systems can't access a corrupt partition, your best resort is to use good partition recovery software. These software can easily access the unreadable partitions and even recover files from RAW external hard drives.
Method #1:

Disk Drill

Disk Drill is undoubtedly the best partition recovery software out there and is popular for its easy-to-use interface. It is packed with features for an in-depth analysis of your drive, and robust functionality that allows you to recover corrupted partitions on a Mac. Follow the steps mentioned below to get started:
Download Disk Drill for Mac from the official website.
Launch the setup and click Install Now.
To recover any lost data, you'll have to grant access to your full disk to Disk Drill. Click on Open Security & Privacy.
When the following dialogue box appears, check the boxes mentioned before Disk Drill and Back Services and click on the lock to finalize.
Select the unallocated partition you want to recover and hit Search For Lost Data. This process will run a scan of the unallocated partition and retrieve any lost files.
Once the process is complete, you can view the recovery analytics by clicking on Review Found Items.
Now select the files which you want to recover from the corrupted partition and click on the Recover button.
Browse and select a landing destination for your files and select OK.

❗️

Make sure to select a different partition to store your recovered data.

Once the recovery process is complete, you will be notified by a dialogue box.
Method #2:

EaseUS Data Recovery Wizard

EaseUS is another easy-to-use and straightforward data recovery software that is available on the macOS as both paid and free. Follow the steps mentioned below to recover your data using EaseUS.
Download EaseUS Data Recovery Wizard for macOS from the official website.
Launch the setup wizard and install EaseUS.
On the homepage, select the disk which you want to recover and click Scan. (It can be an internal HDD/SSD or an external storage)
EaseUs will start scanning your selected partition for lost files. The recovered files will be displayed on the left panel.
From the left panel, select the files which you want to restore and click Recover.
Method #3:

Stellar Data Recovery Professional For macOS

Stellar Data Recovery Professional is another simple DIY software that allows you to recover files from a corrupted partition on a Mac with ease. Follow the steps mentioned below to get started:

❗️

Stellar data recovery is a paid software and you need to buy their license to be able to recover your data.
Download and install Stellar Data Recovery Professional on your MacBook.
From the home screen, select the type of files you wish to recover and click Next.
Now, select the corrupted partition and hit Scan.
The Stellar tool will run a scan to find recoverable files from your unallocated partition.
Once the process is complete, a pop-up will appear saying Scan Completed Successfully. Click OK. Here, you can select the files you want to recover from the list and click on the Recover button.
How to Fix & Recover Corrupted Partition On macOS If You Do Not Need To Keep The Data
By using any of the software mentioned above, you can easily carry out a corrupted partition recovery process and recover all your lost data. But what If the data you had stored on the corrupt partition of your drive is not valuable enough to be restored, and you just want to recover your corrupted partition on Mac to make it usable again?
In that case, you can fix your drive without using any third-party application. Here are three methods to do so—
Method #1:

DiskUtil

If you have a corrupt volume on your storage, you can use the inbuilt Disk Utility tool on your macOS to verify and fix this issue. Follow these steps:
Click on the "GO" button on the Dock and select the utilities.
Locate and open Disk Utility.
After opening Disk Utility, select the corrupt partition or drive you want to fix, and click on the First Aid button.
After you click on the First Aid button, you will be greeted by a pop up window to confirm the process. Click Run.
After you start the first aid process, Disk Utility will scan the corrupt partition for errors and even fix them automatically. After the repair process is complete, you will see a green tick mark sign.
👀
The whole process can take anywhere from a few minutes to a few hours depending on your drive's size. If you are using an older version of Mac, you might be asked to manually choose to repair the disk if any errors are detected.
Method #2:

"fsck" Command

If your internal or external hard drive is not showing up in the Disk Utility, or if it is unable to recognize the errors on a corrupt partition, you might have to use the Terminal app to manually fix it. Using the Terminal app, you can run the File System Consistency Check (fsck) command with specific parameters to fix corrupt APFS or HFS partitions. Follow these steps:
Click on the Go button on the dock and select Utilities
Locate and launch Terminal.
In the Terminal window, type command— diskutil list. This will list out all the available drives on your Mac. Identify the drive you want to fix and note down its identification number. In our case, it's disk2.
Due to security reasons, Mac OS does not let you run fsck commands from inside the OS. So, you need to reboot your Mac into Single User Mode. To do that, restart your Mac and press ⌘ Command + S during the whole booting phase. You will see a few command lines getting executed which will stop when the screen prints Localhost:/ root# in the end.
Enter /sbin/fsck_hfs -fy /dev/disk2 to repair the corrupt partition and press Enter.

👀

Don't forget to replace "disk2" with the variable of the disk you want to repair. fsck will scan the drive for any errors and automatically fix them. If it does not find any damage, it will print "OK" and exit. After fsck is done repairing your drive, type "reboot" and press enter to restart your Mac.
Method #3:

Time Machine Backups

Restoring a Time Machine Backup is another way to restore some of your files that were initially stored in the corrupted partition. But before you begin the restoration process, you need to make sure that your corrupted partition is ready to store new data again.
Open Disk Utility from the Utilities folder.
Select the corrupt partition and click on the Erase button. This will reset the partition to default settings.
Rename the drive and click on the Erase button.
Connect your Time Machine backup drive to your Mac.
Open the Utilities folder again and select Migration Assistant.
After launching Migration Assistant, you will be asked to choose the data transfer method to be used for the migration. Simply select the option that says "Transfer From a Mac" and click Continue.
You will be prompted to select a Time Machine backup that you want to restore. Select your desired backup and all the information you want to recover and Click Continue to start the recovery process.
✅
Fix: You must have an up-to-date backup file uploaded to your Time Machine app for this method to work.
Frequently Asked Questions
Here are answers to the most commonly asked questions about corrupted partition recovery:
Wrapping Up
No matter how expensive they get, almost all storage drives fail someday or the other, and more than not, it happens unexpectedly. Luckily, using the methods explained in this article, you can easily recover the damaged partition of your storage drive and also the data stored in it.
However, as the saying goes, 'prevention is better than cure,' it's best to prepare for such shortcomings that might reoccur in the future by creating a backup on a timely basis.
Ojash started his tech journalism journey six years ago after quitting his job as an SEO analyst. Fueled by his passion for technology (and coffee), he writes how-to guides that help people solve problems with their computers and smartphones. When not writing, you can find him in his garage working on his electric cars or a new Arduino project.
Andrey Vasilyev is an Editorial Advisor for Handy Recovery. Andrey is a software engineer expert with extensive expertise in data recovery, computer forensics, and data litigation. Andrey brings over 12 years of experience in software development, database administration, and hardware repair to the team.