It can be very upsetting to notice that your Photos have been corrupted, or mistakenly deleted. These things happen and there's very little to do to prevent them. SD cards, despite being an extension of your device's internal storage, are exposed to similar sudden failures and faults as would any hardware device.
Knowing how difficult it is to recreate photos of some of your most cherished moments, losing them should never be an option. The good news is that it's possible to recover deleted photos from an SD card – so long as you have the SD card available and intact.
Keep in mind that you need to act quickly and recover your photos before they get overwritten. Do not use the SD card in question until you read this article.
Before We Start
While there are a couple of ways to help you recover deleted images from an SD card, there are things you should consider first before trying out any additional methods.
🗑️ Check the Recycle Bin
Photos that have just been deleted could still be available in the trash/bin folder. If you mistakenly deleted an image, there is the hope of restoring it from the trash bin.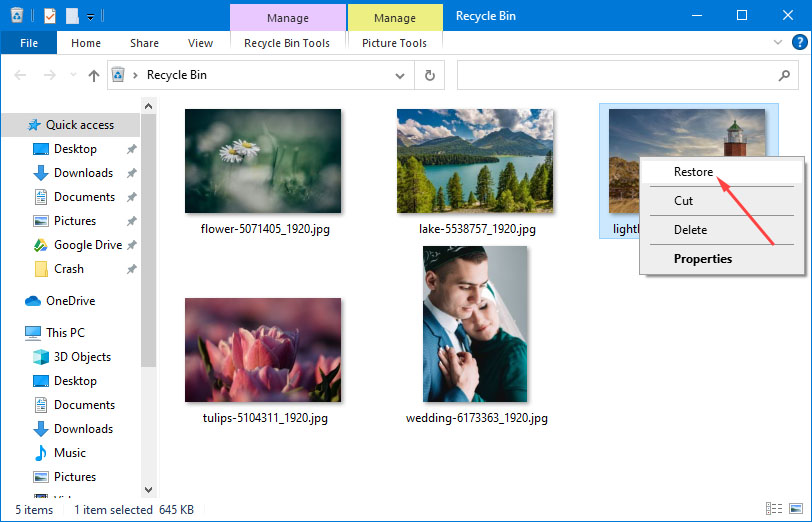 ⌛ Check for Available Backups
Depending on how frequently you back up your photos, there's the possibility of finding a backup of your files stored somewhere on your device.
Backups are often the last resort for getting back your lost photos before trying out other methods such as data recovery software.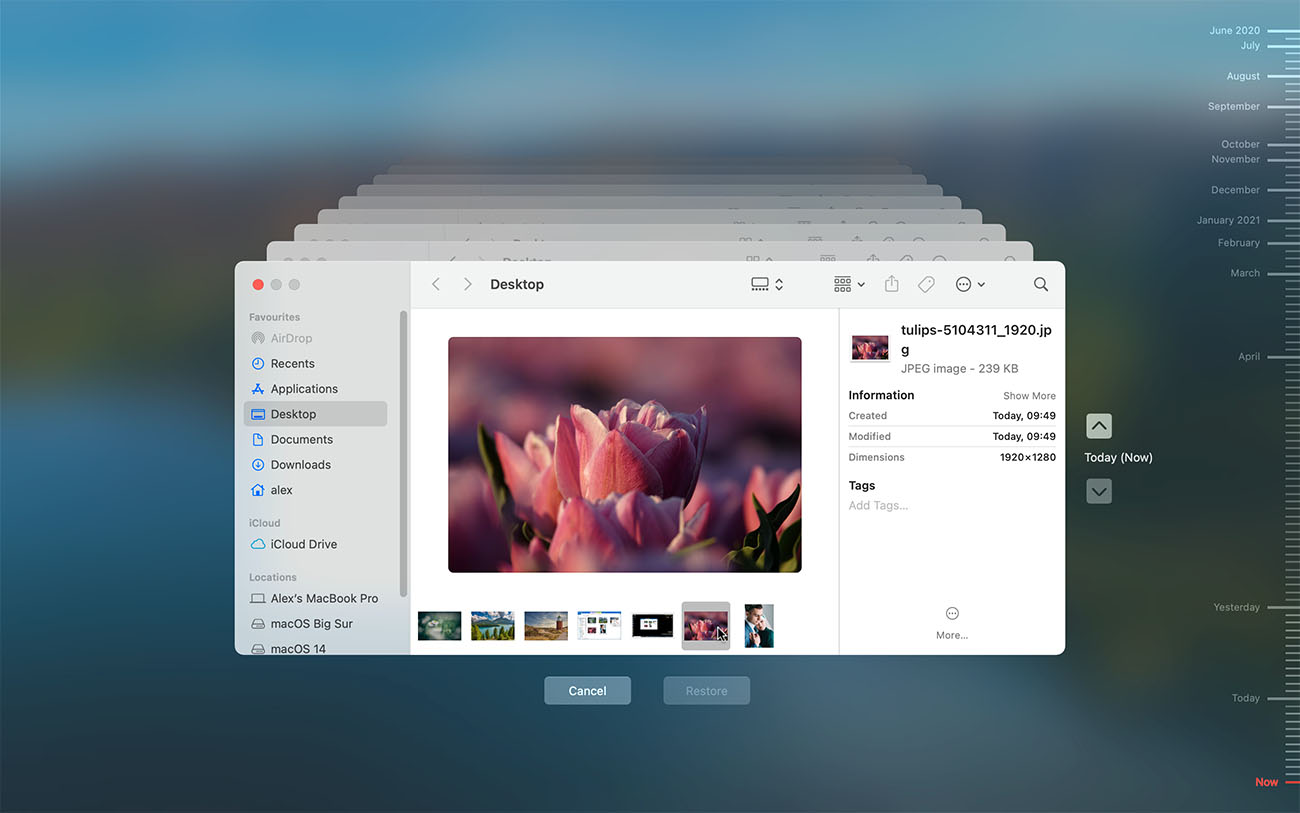 Reasons Behind SD Card Photo Loss
There numerous reasons that could lead to the loss of your photos. Whether it's accidental or out of sheer negligence, some common situations could be responsible for the loss of photos stored on your SD card. They include:
⚠️ Accidental Deletion: Deleting your photos unintentionally isn't far-fetched. Clicking on the delete button unknowingly while scrolling through your photos could instantly remove that photo from your device.
⚡ Physical Damage: SD cards, like other hardware devices, are bound to fail as a result of physical damage. For instance, your SD card can lose some of its sensitive components when it drops to the ground. Sectors on the SD card, for instance, could malfunction if the physical impact is huge. This directly results in the loss of your data.
💾 SD Card Formatting: Formatting your SD card will instantly erase all the available information, including photos stored on it. While it's unlikely to mistakenly format your SD Card, it remains a possibility.
📁 Partition Table Corruption: In the unfortunate event of SD card data loss, one possible reason could be that the partition table has been corrupted. Typically, this occurs as a result of improperly removing the SD Card from your device. For instance, when you remove the SD card before a file transfer is in the process of completion.
Recover Deleted Photos from SD card on Windows & Mac
If you have tried SD Card photo recovery using methods that have failed, perhaps you should consider using a reliable SD card recovery software such as Disk Drill. If the photos mean a lot to you, using a photo recovery tool greatly increases your chances of getting them back.
Unlike other methods of photo recovery, data recovery software provides robust features that can help you to recover deleted photos easily and reliably. Despite the influx of different data recovery applications on the market, not all of them are capable of
restoring your lost photos
.
Based on multiple reviews, and our previous experience, we recommend the following Data recovery tool for recovering deleted photos from SD cards. This solution is available for Windows and Mac users.
About Disk Drill
Developed with the average user in mind, Disk Drill provides impeccable features for delivering excellent data recovery results. Talk about the user-friendly interface, the performance speed, ability to preview files before restoring them, and up to 500 MB of free data recovery (Windows Only), and Disk Drill ranks favourably. In addition to these features:
⏯️ You can choose to pause the scan process and continue later from where you left off. One of the major perks of this particular feature is that it offers you the opportunity to save time.
🖼️ Also worth mentioning are the many different file types you can recover using Disk Drill. About 400 different file formats are supported. You can expect to recover files in PNG, JPEG, and many more file formats for photos.
🛡️ Disk Drill provides additional protection for all your photos with the Recovery Vault feature. With this feature, all your photos are backed up and photos restored when they are deleted. The recovery vault works like the Recycle Bin and keeps your files for a while and based on your preference. The Disk Drill Recovery fault feature comes free with all versions.
Hi friends – after the trauma of overwriting my photo album SD card at 8pm last night I'm so grateful to @Cleverfiles for deep diving into the SD to retrieve my 'lost' files. Here are 4 photos that I'd though had gone. Sorting a back up is my first job. Have a fab & safe day ❤️ pic.twitter.com/aCRQAricBk

— 🌱Phil Ross (@philskyross1962) September 16, 2020
To restore your photos from your SD Card, you can connect your SD Card to your computer using a card reader. Some computer devices come equipped with in-built card readers. In this case, you can simply insert the SD card into the reader slot directly instead of attaching a separate external card reader.
Recover Deleted Photos from SD Card using Disk Drill
Download and Install Disk Drill.
Launch Disk Drill File Recovery on your Mac or Windows PC.
Select the Drive to be scanned. By now, you should have inserted the SD card or the device that contains the SD card.
Scan for deleted photos.
Preview scanned photos and select the ones you want to restore.
Finally, click the recover button to restore your photos to a new location.
Recover Deleted Photos from SD card on Android Phones
SD card photo recovery on your Android-enabled device is convenient today than it was a couple of years ago when Data Recovery software wasn't so popular. Speaking of which, there two major ways to go about recovering photos on your Android phone.
The first option, which is the most common one, requires that you insert the SD Card into a Computer and use a Data recovery software like Disk Drill to recover the photos.
The second option which in my opinion is the most convenient involves installing a data recovery application directly on your Android device and starting the recovery process from there.
While having a recovery application installed directly on your device is more flexible, the downside is the lack of a variety of data recovery applications to choose from. Your options are almost certainly limited. This can greatly affect your choice of an app as well as the many possible features you could have access to.
Nonetheless, we are going to walk you through both scenarios, allowing you to select the best option that works best for you.
Downloading an App Directly to your Android Phone
As already mentioned, this option could turn out to be the most convenient option for many users who desire a flexible solution. To ensure that you get the most out of an app, we recommend using  EaseUS MobiSaver.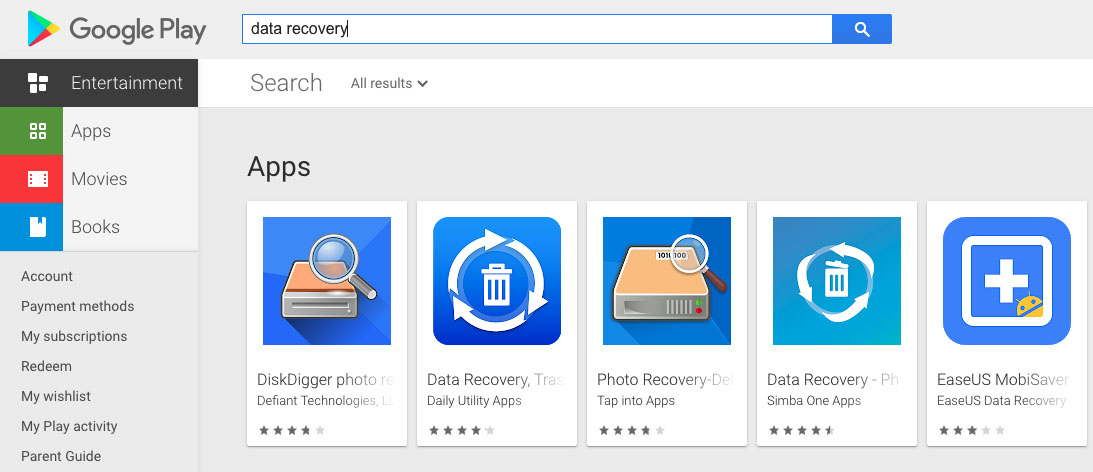 Smartphones are steadily growing to become one of the most sought-after devices for all our digital needs. Their capabilities are enormous, with performance being at par with some of the most advanced PCs on the market.
Taking a cue from this, it's no surprise that many users now rely on Smartphones for almost everything. From storing many different files, including photos, videos, and contacts to running some high-powered applications, the high risk of losing files stored on Android smartphones, for example, has never been in doubt.
download any of this android apps-DiskDigger,
Recuva, Wondershare Dr Fone. EaseUS MobiSaver for Android.
Dumpster software.Undeleter.
Photorec.

— Dayo kazeem (@darkchild2691) July 30, 2019
This risk has given rise to powerful data solutions such as MobiSaver. The app is capable of restoring your photos from multiple data loss scenarios, including accidental deletion, virus attack, device failure, rooting, and more. The range of files that can be recovered includes contacts, photos, videos, and more. Photo formats supported include JPG/JPEG, PNG, GIF, BMP, TIF/TIFF.
How to Use EaseUS MobiSaver?
First off, you need to download and install the MobiSaver app from the Google Playstore.
The next step is to launch the app and choose a recovery mode among the list of options. Since we are focused on photo recovery, select Photos & Video.
Now proceed to scan for lost photos.
Files that have been found during the scan process can be previewed.
After the scan is completed, select your preferred files and tap the recover button.
Connect your Android Phone/SD Card to your PC
The alternative option is to connect your Android device to your PC, or you could also connect your SD card to your PC through a card reader. For this option, the data recovery software must be installed on the PC you intend to connect your device to. You can refer to the tutorial on how you can recover deleted photos using Disk Drill or any other application recommended above.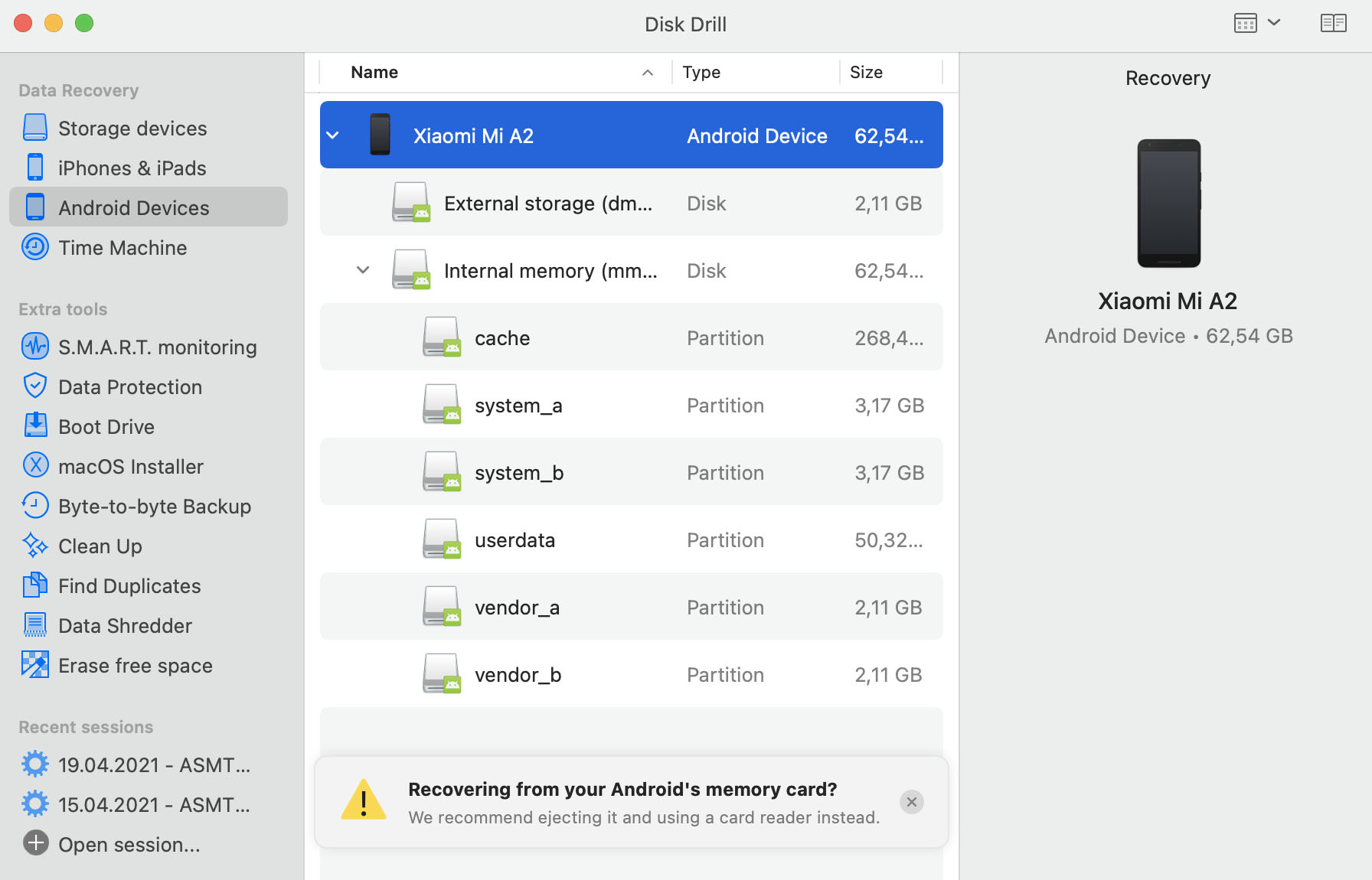 How to Recover Deleted Photos From Malfunctioning SD Card
SD cards aren't designed to stay immune to faults. For unexpected reasons, your SD card may stop functioning partially or completely. When this happens, the sudden thought of losing all your precious photos begins to run uncomfortably through your mind. Your heart shouldn't skip a beat when you experience this since it's possible to recover files from a corrupted SD card.
To give you a better perspective, we describe some possible scenarios associated with your SD card and the solution to them.
Device Failing to Identify your SD Card
There are one or two reasons why your device may be unable to recognize your SD card. It could be that the reader is failing and not your SD card. To confirm this, try using another SD card. If the problem persists, then it has got to do with your device's card reader. To solve this, try reinstalling the driver or use a replacement card reader.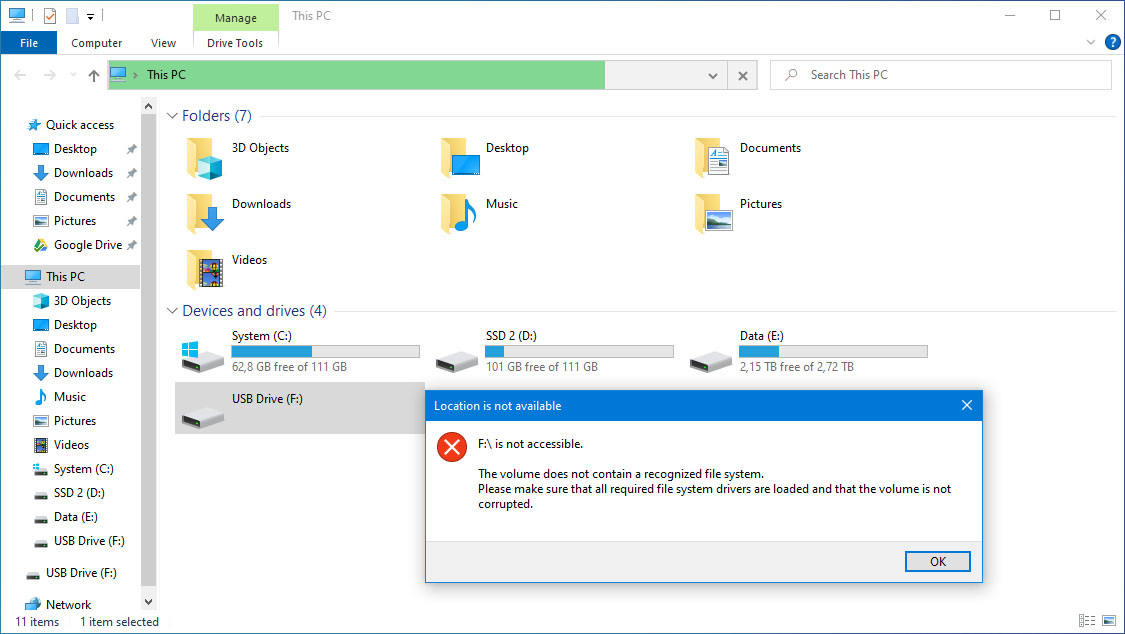 Display Hidden Files
Some SD cards may conceal some information due to the viewing settings. To solve this, you need to modify the settings on your PC to display such information.
On Windows:
Navigate to the taskbar and then type "folder" in the search box. Now select "Show hidden files and folders" from the search results. Modify the advanced settings by selecting "Show hidden files, folders, and drives" and then click OK.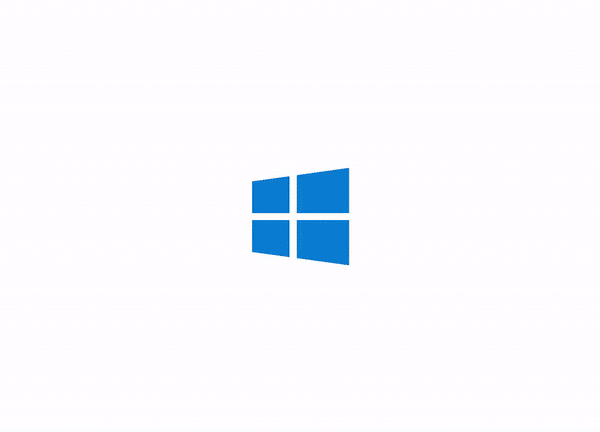 On Mac:
Go to Finder and then open the Macintosh HD folder. Finally, press Command + Shift + > to display all hidden files.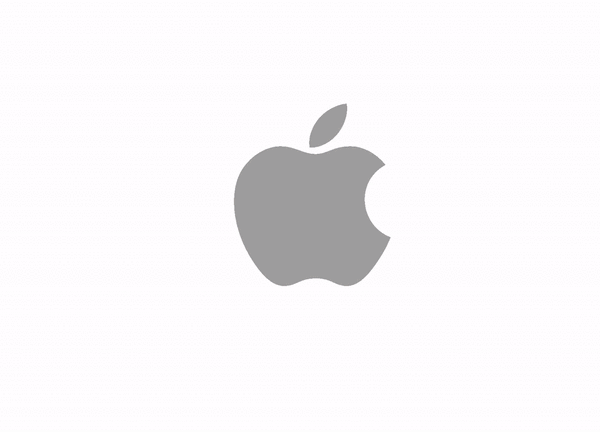 Assign a New Drive Letter
Anytime you connect an SD Card to your PC, Windows automatically assigns a drive letter to it. Due to certain system conflicts, you may not see your SD Card in the list of drives as should be the case. The solution is to assign a new drive letter.
Connect the SD card to your PC.
Select the Windows + R  key to bring up the Run dialogue box, type "compmgmt.msc" and hit Enter.
Under the Storage tab, select Disk Management.
Look to the right pane of the window and right-click the drive you want to assign a letter.
Select Change Drive Letter and Paths.
Click on Change.
Check the box that says Assign the following drive letter.
Select your preferred letter from the list and click OK to assign a new letter.
Use a Data Recovery Software
The most reliable means to recover deleted photos from SD Card is to use Data recovery software. There are many free and paid solutions available for you to choose from. These apps come equipped with sophisticated features that can for lost data and can help you get most of your photos back in a short period.
What about Digital Cameras & GoPro?
It's highly possible to recover deleted photos from Digital Cameras and & GoPro Cameras. These devices contain SD cards just like other storage devices. To recover deleted photos, you need to follow the same procedure discussed in the article. Connect the Digital Camera to your PC using a USB cable.
Alternatively, you can eject the SD card, and insert it directly into a card reader. The card reader could be an external device or one that comes as an inbuilt hardware feature installed on the PC.
FAQ
If you intend to recover deleted photos from an sd without a computer, you may consider inserting the card into an Android device. Applications such as EaseUS MobiSaver work directly to recover deleted photos on your smartphone without the need for a Computer.
There are two major ways to do this. You can choose to install an app that works directly on a Smartphone device. You can also use a data recovery application installed on your PC and connect the Samsung phone using a USB cable. Alternatively, you may remove the SD card and insert it directly into the PC using a card reader.
Not quite! The Command-Line solutions that immediately come to mind are the CHKDSK and ATTRIB commands. The fact is that these don't help you to recover your deleted photos despite being widely purported to do so.
The CHKDSK command, for instance, is great for fixing errors associated with storage devices. It doesn't work as a file recovery solution. The ATTRIB command helps users to make changes to file attributes which in my opinion isn't close to how data recovery works.
Final Thoughts
Data recovery from SD cards is easy and convenient, especially with the help of a data recovery application. While a data recovery software could provide excellent recovery results, there's no guarantee that all your Photos that were deleted will be salvaged.
Keeping this in mind: the recommended solution is to always run regular backups of all your photos and, if possible, in different places. This will save you the time, and inconvenience of the photo recovery process.