In this article, we will discuss several different techniques that allow you to recover deleted photos from an SD card. We cover solutions for the Windows, macOS, and Android operating systems using both native solutions built into the platforms and third-party data recovery software.
Jump to:
It can be very upsetting to notice that your Photos have been corrupted, or mistakenly deleted. These things happen and there's very little to do to prevent them. SD cards, despite being physically small extensions of your device's internal storage, are exposed to similar sudden failures and faults as all other storage devices.
Knowing how difficult it is to recreate photos of some of your most cherished moments, losing them should never be an option. The good news is that it's possible to recover deleted photos from an SD card – so long as you have the SD card available and intact.
⚠️
Keep in mind that you need to act quickly and recover your photos before they get overwritten. Do not use the SD card in question until you've finished reading this article.
Basic SD Card Photo Recovery Options
While there are a couple of ways to help you recover deleted images from an SD card (which we will be covering later in the article), you have several considerations to make before trying them out.
🗑️ Check the Recycle Bin
Photos that have just been deleted could still be available in the trash/bin folder. If you've mistakenly deleted an image, there is the hope of restoring it from the Recycle Bin on Windows or Trash on Mac.
Windows: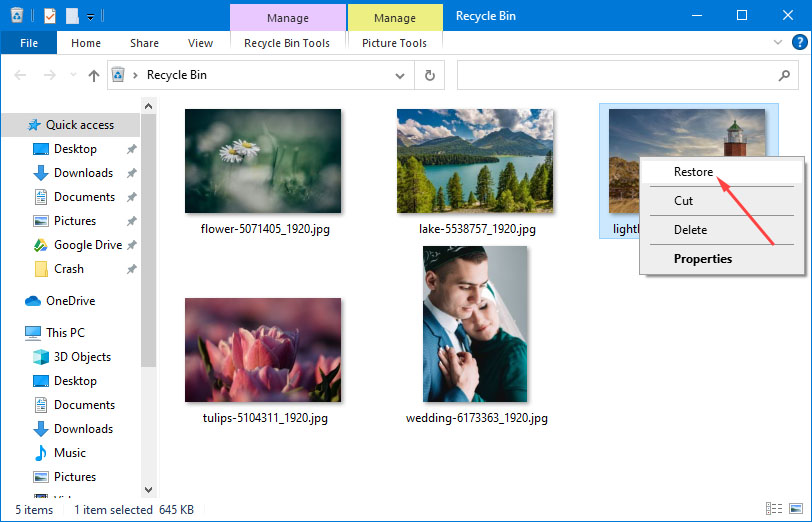 Mac: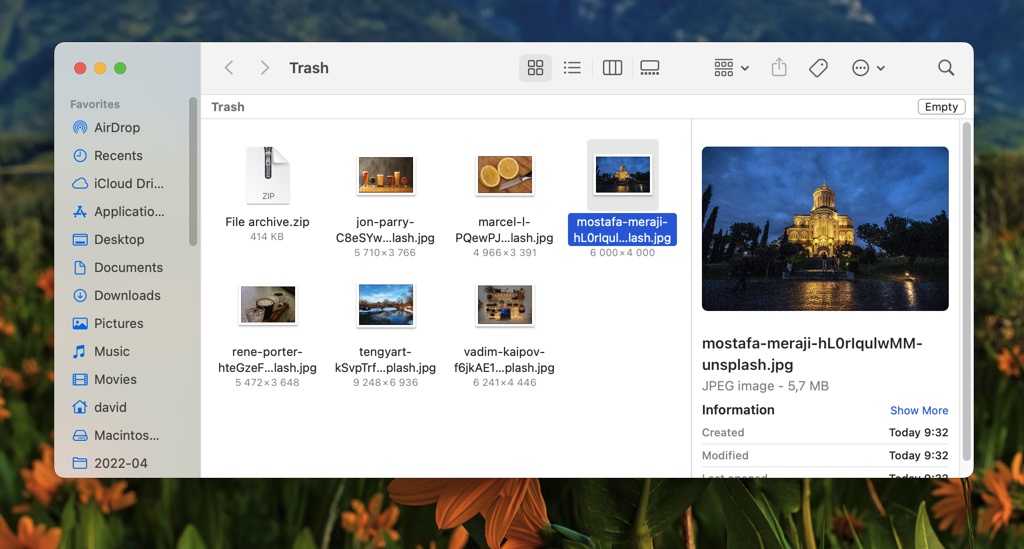 ⌛ Check for Available Backups
Depending on how frequently you back up your photos, there's the possibility of finding a backup of your files stored somewhere on your device.
Backups are often the last resort for getting back your lost photos before trying out other methods such as data recovery software.
The backup method is very reliable, but it only works if you have an up-to-date backup of your memory card from which you can restore your files.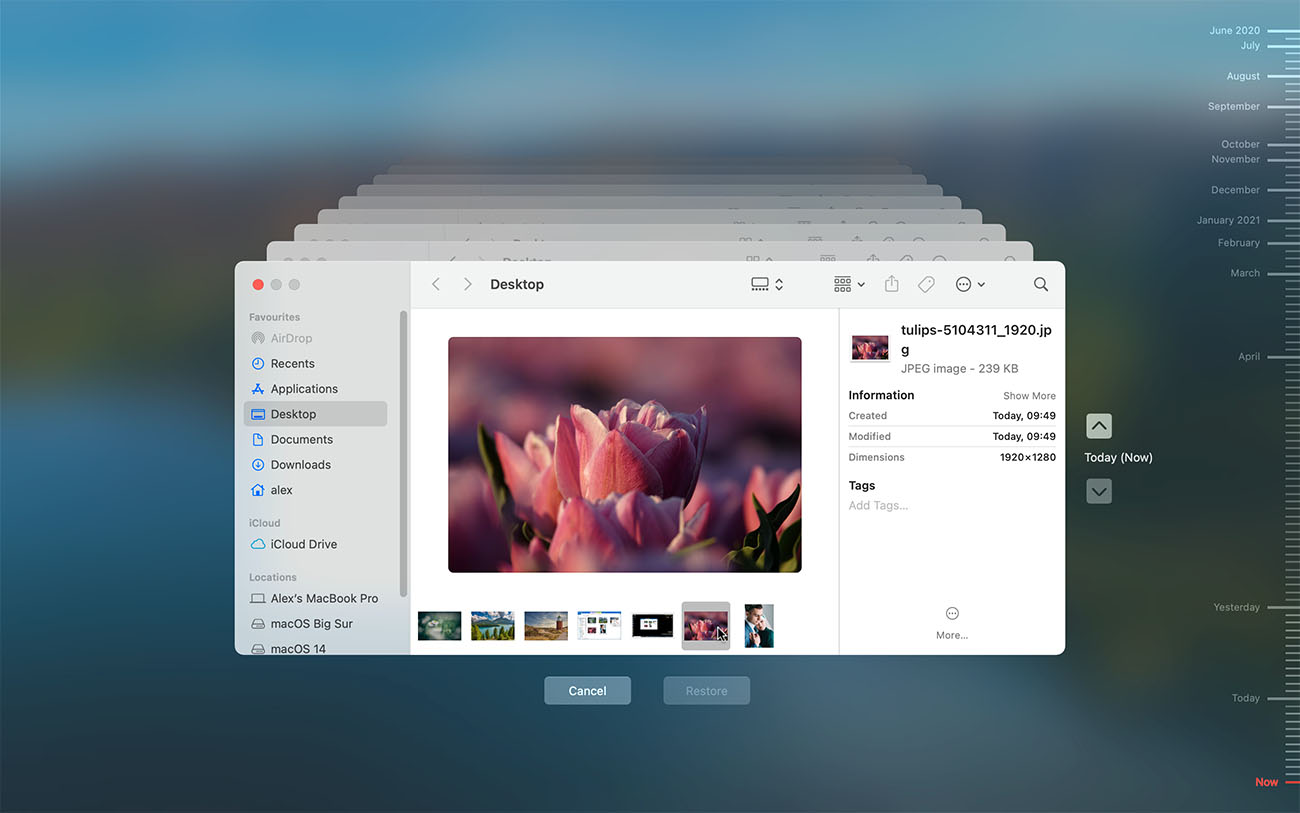 Reasons Behind SD Card Photo Loss
There are numerous reasons that could lead to the loss of your photos, and they include:
| | |
| --- | --- |
| ⚠️ Accidental Deletion | Deleting your photos unintentionally isn't far-fetched. Clicking on the delete button unknowingly while scrolling through your photos is an easy mistake to make, and its consequences can be disastrous. |
| ⚡ Physical Damage | SD cards, like other hardware devices, can fail as a result of physical damage. For instance, the thin plastic shell protecting the memory chip inside can break, or the small connector pins can bend out of place. Unfortunately, it can be very difficult—if not impossible—to recover data from a physically damaged SD card. |
| 💾 SD Card Formatting | Formatting your SD card will instantly erase all the available information, including photos stored on it. The good news is that formatting is actually far less permanent than it seems to be—at least initially. If you act quickly and use a capable data recovery application, you should be able to recover most files from your formatted SD card. |
| 📁 Partition Table Corruption | To store data on an SD card, you need at least one partition with a suitable file system, such as FAT32. The information about partitions is stored in the so-called partition table. If the partition table becomes corrupted, you may find it impossible to access your photos. |
How to Recover Deleted Photos From SD Card
Let's look at a few methods that can help you with recovering photos from an SD card.
Scenario 1:

Recover Deleted Photos from SD card on Windows & Mac

Have you tried the above-described methods but failed to achieve the desired results? Then you should consider using a reliable data recovery software application such as Disk Drill. A capable photo recovery tool can greatly increase your data recovery chances, making it well worth its price.

Based on multiple reviews and our previous experience, we recommend Disk Drill to anyone who wants to recover deleted photos from SD cards. Disk Drill is available for Windows and Mac users.

👀

To restore your photos from your SD Card, you can connect your SD Card to your computer using a card reader. Some laptops and PC cases come equipped with built-in card readers. In this case, you can simply insert the SD card into the reader slot directly instead of using an external card reader.
Recover Deleted Photos from SD Card using Disk Drill
Download and Install Disk Drill.
Launch Disk Drill File Recovery on your Mac or Windows PC.
Connect the SD card you want to recover to your Mac or PC.
Select the Drive to be scanned.
Click the Search for lost data button to scan for deleted photos.
Preview scanned photos and select the ones you want to restore.
Finally, click the recover button to restore your photos to a new location.
About Disk Drill
Developed with the average user in mind, Disk Drill boasts state-of-the-art data recovery algorithms and many advanced features that allow it to deliver excellent data recovery results. Other reasons to choose this software include its user-friendly interface, data recovery speed, ability to preview files before restoring them, and the fact that you can use the application to recover up to 500 MB of data for free (on Windows).
More advantages of Disk Drill:
⏯️ You can choose to pause the scan process and continue later from where you left off. One of the major perks of this particular feature is that it offers you the opportunity to save time.
🖼️ Also worth mentioning are the many different file types you can recover using Disk Drill. About 400 different file formats are supported. You can expect to recover files in PNG, JPEG, and many more file formats for photos, including RAW ones like CR2, NEF, NRW, RAF, X3F, and others.
The tool supports all major Windows and macOS file systems, including those most commonly used in memory cards, such as NTFS, FAT32, and exFAT. Moreover, it can also recover data from RAW memory cards.
🛡️ Disk Drill provides additional protection for all your photos with the Recovery Vault feature. With this feature, all your photos are backed up and photos restored when they are deleted. The Disk Drill Recovery fault feature comes free with all versions.
Hi friends – after the trauma of overwriting my photo album SD card at 8pm last night I'm so grateful to @Cleverfiles for deep diving into the SD to retrieve my 'lost' files. Here are 4 photos that I'd though had gone. Sorting a back up is my first job. Have a fab & safe day ❤️ pic.twitter.com/aCRQAricBk

— 🌱Phil Ross (@philskyross1962) September 16, 2020
Scenario 2:

Recover Deleted Photos from SD Cards on Android Phones

SD card photo recovery on your Android-enabled device is more convenient today than it was a couple of years ago when data recovery software wasn't so popular. Speaking of which, there are two major ways to go about recovering photos on your Android phone.
The first option, which is the most common one, requires that you insert the SD Card into a computer and use data recovery software like Disk Drill to recover the photos.
The second option which in my opinion is the most convenient involves installing a data recovery application directly on your Android device and starting the recovery process from there.
⚠️
While having a recovery application installed directly on your device is more convenient, the downside is the lack of a variety of data recovery applications to choose from. Your options are almost certainly limited. What's more, the performance of data recovery apps for Android pales in comparison with their desktop equivalents.
Nonetheless, we are going to walk you through both scenarios, allowing you to select the best option that works best for you.
Method 1: Download an App Directly to your Android Phone
As already mentioned, downloading a data recovery app to your Android phone is convenient, but don't expect to recover as many photos as you could if you used desktop data recovery software. We recommend  EaseUS MobiSaver because it works as advertised without costing too much money.
How to use EaseUS MobiSaver?
First off, you need to download and install the MobiSaver app from the Google Playstore.
The next step is to launch the app and choose a recovery mode from the list of options. Since we are focused on photo recovery, select Photos & Video.
Now proceed to scan for lost photos.
Files that have been found during the scan process can be previewed.
After the scan is completed, select your preferred files and tap the recover button.
Method 2: Connect your Android Phone/SD Card to your PC
The alternative option is to connect your Android device to your computer, or you could also connect your SD card to your PC through a card reader. For this option, the data recovery software must be installed on the computer you intend to connect your device to. The recovery process is exactly the same as when recovering data from any other storage device, so feel free to refer to the Disk Drill section above for detailed instructions.
⚠️
Important: In order for data recovery software to "see" the memory card inside your phone when connected to a PC or laptop, your phone must be (1) rooted and (2) use the UMS (USB Mass Storage) data transfer protocol. Modern Android phones do not use this protocol, abandoning it in favor of MTP. That's why we advise you to remove your memory card and connect it directly to your computer using a card reader instead.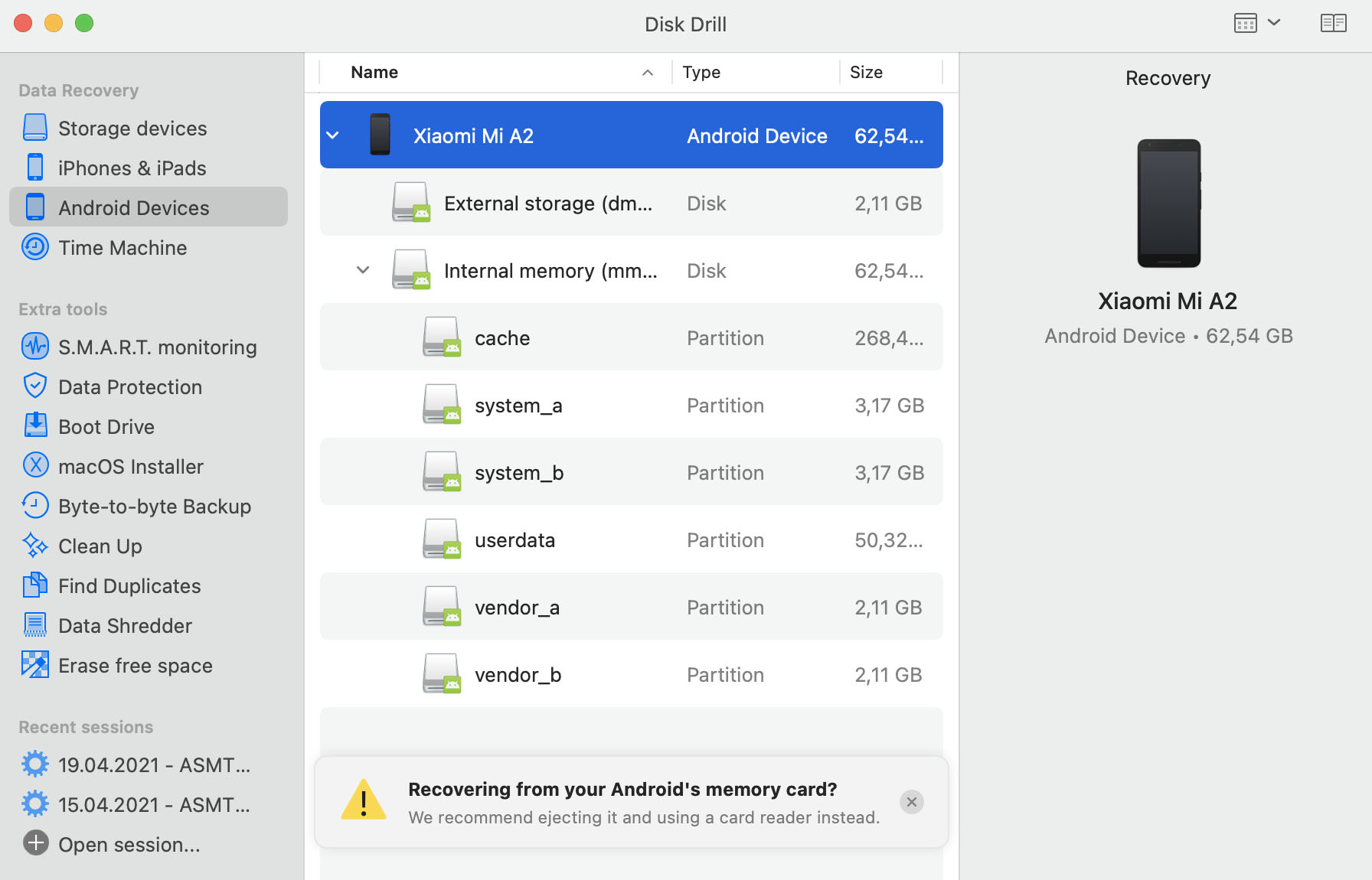 Scenario 3:

Recover Deleted Photos From Malfunctioning SD Card

SD cards sometimes malfunction for unexpected reasons. Fortunately, it's often possible to recover files from a corrupted SD card, but you need to address the cause of the corruption first.
Method 1: Try to Identify your SD Card
If your computer can't identify your SD card, then you need to figure out whether your SD card reader or the SD card itself is to blame.
Do you have another memory card reader available? If so, use it to access the content of your SD card to it and see if it solves your issue. If so, the original memory card reader is faulty, and you should throw it away. Don't have an extra memory card reader? Then you can insert the SD card into your smart TV, digital camera, or any other device with an SD card slot. The device doesn't have to be able to read the content of the memory card—you just want to see if the card can be detected.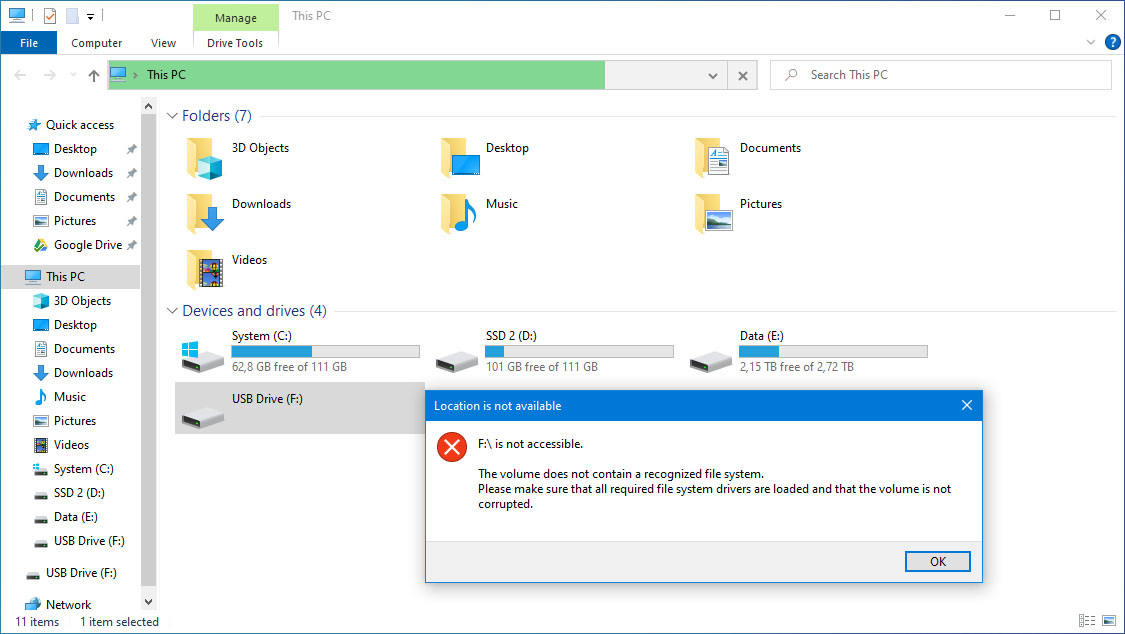 Method 2: Display Hidden Files
There's a chance that your missing files are not deleted but merely hidden. To recover them, you need to display hidden files.
On Windows:
Navigate to the taskbar and then type "folder" in the search box. Now select "Show hidden files and folders" from the search results. Modify the advanced settings by selecting "Show hidden files, folders, and drives" and then click OK.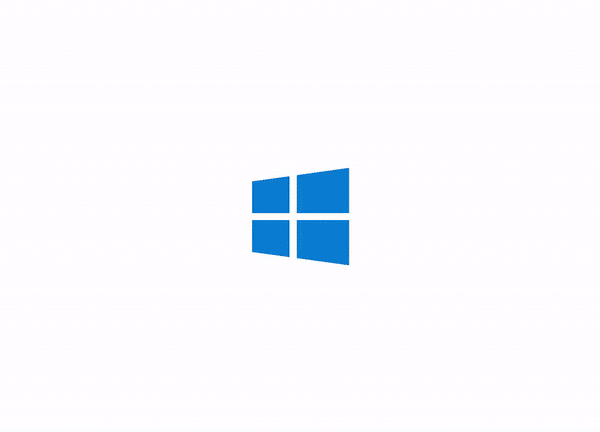 On Mac:
Go to Finder and then open the Macintosh HD folder. Finally, press Command + Shift + > to display all hidden files.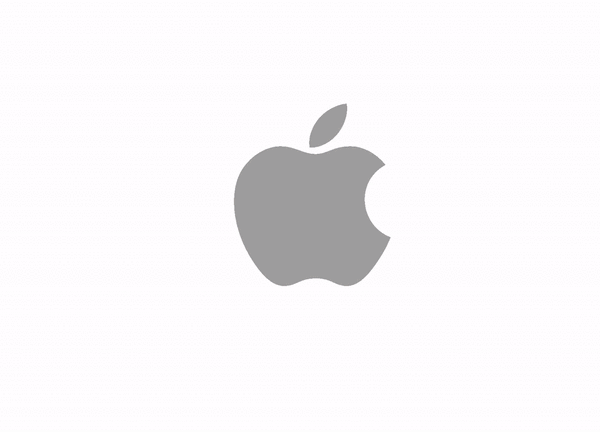 Method 3: Assign a New Drive Letter
Anytime you connect an SD Card to your PC, Windows automatically assigns a drive letter to it. Due to certain system conflicts, you may not see your SD Card in the list of drives as should be the case. The solution is to assign a new drive letter.
Connect the SD card to your PC.
Select the Windows + R  key to bring up the Run dialogue box, type "compmgmt.msc" and hit Enter.
Under the Storage tab, select Disk Management.
Look to the right pane of the window and right-click the drive you want to assign a letter.
Select Change Drive Letter and Paths.
Click on Change.
Check the box that says Assign the following drive letter.
Select your preferred letter from the list and click OK to assign a new letter.
Method 4: Use a Data Recovery Software Tool
The most reliable means to recover deleted photos from SD Card is to use Data recovery software. There are many free and paid solutions available for you to choose from. These apps come equipped with sophisticated features that can for lost data and can help you get most of your photos back in a short period.
What about Digital Cameras & GoPro?
It's highly possible to recover deleted photos from Digital Cameras like Canon, Nikon or Sony or & GoPro Cameras. These devices contain SD cards just like other storage devices. To recover deleted photos, you need to follow the same procedure discussed in the article.
Older digital cameras and GoPros that utilize the USB Mass Storage protocol can be connected to a computer using a USB cable. This can be handy if you don't have a memory card reader at hand. Alternatively, you can eject the SD card, and insert it directly into a card reader. The card reader can be an external device, or it can be integrated into your computer.
FAQ
If you intend to recover deleted photos from an SD without a computer, you may consider recovering your images directly using Android data recovery software, such as EaseUS MobiSaver, which can scan your device directly to recover deleted photos on your smartphone without the need for a computer.
There are two main ways to do this. You can install a data recovery app directly on your smartphone. Alternatively, you can remove the SD card from your smartphone and insert it directly into the PC using a card reader followed and then scan it with data recovery software installed on your computer.
Yes, there are data recovery tools, such as Windows File Recovery and PhotoRec, that are designed to run in the Command Prompt, but they typically leave a lot to be desired in terms of usability. You can also use CMD to fix a damaged file system on your memory card to fix problems with accessing your photos on your storage device.
Final Thoughts
Photo recovery from SD cards is easy and convenient, especially with the help of a data recovery application. While data recovery software could provide excellent recovery results, there's no guarantee that all your Photos that were deleted will be salvaged.
Keeping this in mind: the recommended solution is to always run regular backups of all your photos and, if possible, in different places. This will save you the time, and inconvenience of the photo recovery process.
Michael is passionate about Finance and Technology and has worked with several teams, startups and organizations in the Finance & Technology industry, both full-time and part-time. As a Content Writer, Michael brings over 6 years' experience developing content around topics such as Artificial Intelligence, IOT, RegTech, Futuretech, Cybersecurity, Blockchain & Data Recovery. Michael desires to make an impact and he translates this by using his writing skills to assist individuals and businesses unearth their true potentials.
Andrey Vasilyev is an Editorial Advisor for Handy Recovery. Andrey is a software engineer expert with extensive expertise in data recovery, computer forensics, and data litigation. Andrey brings over 12 years of experience in software development, database administration, and hardware repair to the team.