Has your SD card partition stopped showing up on File Explorer?
This probably means that you've lost or deleted the partition for various reasons. Such a situation can be tricky because your SD card partition stores your photos, videos, documents, and other media files. Fortunately, there are ways to recover your SD card partition or specific files that you would want to get back.
🗨️
This article will take you through the various methods to help you recover lost or deleted SD card partitions on Windows.
Is it Possible to Recover Lost or Deleted SD Card Partitions?
Yes, it's absolutely possible to recover lost or deleted SD card partitions.
SD card partitions can be more prone to corruption or deletion because they are often used with multiple devices. Some common reasons for partition loss are virus attacks, abrupt ejection, sudden device crashes, accidental formatting, etc.
Some in-built computer techniques can help you get back the lost partition. However, if those don't work, you can trust professional software to perform SD card partition recovery.
👀
Pro tip: Ensure that you always take a backup of the data on your SD card before attempting to recover the SD card partition. This is a crucial step because creating new partitions on your SD card or restoring deleted partitions often causes the SD card to format, and you could lose all your data!
How to Recover SD Card Partition
If the SD card partition doesn't show up on the File Explorer, you can attempt to resolve the issue using Disk Management and other such recovery methods for deleted partitions on Windows. However, we believe that the most reliable way to restore lost SD card partitions is to use professional data recovery tools. They can effortlessly assist you with recovering specific files or even the entire SD card partition.
❗️
Caution:  If your SD card partition is lost or deleted, stop using the SD card immediately. If you keep using the card, you'll risk overwriting the lost partition with new data. This can reduce your chances of retrieving your lost data.
Option A:

Recover Specific Files from SD Card Partition Using Disk Drill

Disk Drill is one of the most superior data recovery tools available in the market. The software supports all major operating systems, is easy to use, and offers advanced features like data protection with the Recovery Vault, SMART Disk Health Monitoring, etc.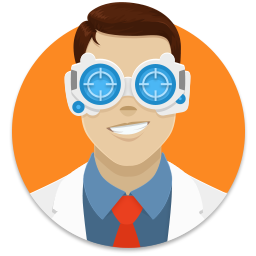 ✅
You can use Disk Drill to recover data from several storage devices like USBs, hard drives, SSDs, etc. It can also help you recover your files from a formatted or RAW partition. While professional data recovery tools can often seem complicated to first-time users, Disk Drill employs a sophisticated algorithm with a straightforward interface. You can check out these features by downloading the free trial, which allows up to 500MB of free data recovery!
Here's a detailed guide on recovering specific files from the lost SD card partition using Disk Drill:
Download and Install Disk Drill from their official website. Once the download is complete, you can go on to the steps required for installation.

❗️

Beware: We strongly advise against downloading the software from third-party websites. Harmful malware can latch on to your system from these installers.

To begin the recovery process, connect the SD card to your computer. You can either do this with a card reader or use your laptop or PC's built-in card reader.
Launch Disk Drill on your computer. Now, select the SD card from the list of devices your computer can access. While we suggest you select the All Recovery Methods option, you also choose from other recovery methods –  Quick Scan or Deep Scan.

✅

Insight – While recovering data from formatted SD cards can be risky business, Disk Drill allows you to recover accidentally formatted partitions without any hassles.

Click on Search for Lost Data. Allow the advanced algorithm to scan through the data. It recognizes more than 400 different file types. You can even pause, save or resume the scan whenever you want. Disk Drill even allows users to mount scanning results and save them for later.
Once the scan is complete, you can filter through the results. Now, click Review Found Files.
Preview the files you want to recover. You can do so by hovering your mouse over the eye button to the right of the file name. It will also indicate the success rate for recovery – low, average, or high.
Select the files you wish to retrieve from your SD card and select the Recover button. Type in the recovery location and make sure you're restoring your files to a different device from the SD card from which you've just recovered data. Finally, click Ok.
🔗
For an in-depth analysis of the Disk Drill data recovery software, you can look at our team's full Disk Drill review.
Option B:

Restore a Whole SD Card Partition via TestDisk

TestDisk is open-source recovery software designed to help recover lost partitions or make non-booting disks bootable if there's an error. It can run on all major operating systems, including Windows, macOS, Linux, etc., and offers efficient SD card partition recovery.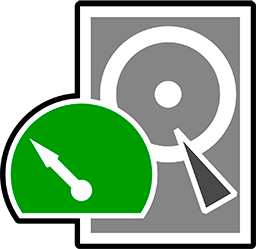 If you don't mind recovering the entire lost SD card partition, you can go for TestDisk without any hesitation. While it may seem complicated at first, you can recover the partition easily if you follow the correct steps.
You can follow these steps to recover a lost SD card partition with TestDisk on Windows:
Download the TestDisk recovery software from the official site. Once you've downloaded the folder, extract it. In our case, the folder was named "testdisk-7.1.win".
Open the folder and navigate to the testdisk_win application. Now, launch it. A terminal home screen will appear on your screen. Select the Create option and hit Enter. TestDisk will now scan your computer for connected devices.
Select the SD card from the list of devices and Proceed. Select Intel from the partition table on the next screen and press Enter again.

👀

Insight:  Note that the 'Intel' option signifies a Windows PC. You can change this selection based on the operating system you're using.

Now, TestDisk will present you with various options. You can select the Analyze option and initiate a Quick Search to begin the SD card partition recovery process.
Once the detected partition appears on the screen, you can press Enter to continue. When you navigate to the next screen, you can select the Deeper Search option to scan the lost or deleted SD card partition.
After the scan is complete, you can select the partition you wish to recover and follow the prompts on the screen. You can press P to list all the files and C to copy the selected files. Once the selection is made, TestDisk will copy the files to your selected folder, and the "Copy Done!" message will appear on your screen.
🔗
To get an elaborate breakdown of TestDisk and a view of its performance, go through our team's full TestDisk review.
How to Fix/Repair Corrupted SD Card Partition?
If your SD card partition is inaccessible, it doesn't always mean that it's been deleted. Sometimes, such a situation can also mean that the partition has become corrupted. However, SD card partition recovery isn't impossible even in this scenario.
⚠️
We recommend restoring or backing up your data with data recovery software and then proceed to repair the partition: For instance, by using chkdsk or formatting the SD card. However, you must not forget that these methods come with the risk of losing all your data. So, we advise that you be careful while attempting to repair a corrupted SD card partition on your own.
The most reliable in-built method to attempt fixing a corrupt partition is to use the 'CHKDSK. Utility'. You can use this command to repair data corruption on both removable devices like SD cards and USBs and hard drives.
To run the CHKDSK command, follow these steps:
Press Win + X and select the Command Prompt (Admin) option.
Type chkdsk and press Enter to analyze the damaged hard drive.
Type chkdsk C: /f /r/x to fix the drive. Ensure that you specify the drive you wish to scan.
👀
Insight: Here, C is the drive letter of your corrupted hard drive. Moreover, /f is for fixing the drive, /r asks the utility to attempt recovering data from the corrupted sectors, /x  forces the drive to dismount before initiating the scan.
FAQs
You can restore the lost or deleted SD card partition with TestDisk. It is open-source software that has been designed to help recover lost partitions if there's an error. You can follow these steps to restore the SD card partition on Windows:
Download, install and launch the TestDisk recovery tool.
Click on Create > Enter.
Select the SD card and Proceed. Now, click Intel from the partition table and Enter.
Select Analyze > Quick Search.
Select Deeper Search to scan the SD card partition.
Now, you can choose the partition for recovery.
If the SD card partition is not appearing on your File Explorer or you cannot access it, this means the SD card partition is lost, deleted, or corrupted. You can turn to reliable data recovery software like Disk Drill to recover the SD card partition in such a scenario.
Disk Drill is industry-leading software that can assist you with the recovery of deleted or corrupt SD card partitions. Follow these steps to perform the recovery:
Download and Install Disk Drill on your Windows or macOS.
Once you've launched the program, select the SD card and click Search for Lost Data.
Preview the files you want to recover or select the entire lost partition folder.
Click Recover and your files shall be restored.
The unallocated space on your hard drive is also known as unused or free space. Sometimes, the entire storage is unallocated for unknown reasons, which can create problems, and you might need to fix it. Follow these steps to fix an unallocated SD card.
First, connect the SD card to your computer.
Open Disk Management and choose your SD card.
Now, select the unallocated space. Right-click and choose New Simple Volume from the expanded list.
This will take you to the New Simple Volume Wizard. Follow it to complete the remaining steps and fix the unallocated SD card.
To unpartition an SD card, you can navigate to Disk Management and follow these steps:
Press Win + R and type diskmgmt.msc.
Now, open Disk Management.
Right-click the partition that you want to delete and then click Delete Volume.
Now, the partition will be deleted.
However, beware that this action can also format your SD card. Thus, always remember first to take a backup of your data.
Conclusion
While SD cards are a great storage solution for your media and other documents, they aren't immune to damage, deletion, or corruption. However, recovering deleted or lost SD card partitions isn't as complicated as it seems.
You can use the data recovery solutions mentioned in this article to recover SD card partitions in quick, simple steps. Today's professional recovery solutions are pretty efficient and can help you avoid significant data loss.
Joshua is a content curator for Handy Recovery. His expertise involves taking intricate IT concepts and breaking them down into super easy to understand chunks. He's been wielding the writing sword for quite some time now - 3 years to be precise. Digital marketing, data recovery, and anything "techy" are Joshua's niches.
Andrey Vasilyev is an Editorial Advisor for Handy Recovery. Andrey is a software engineer expert with extensive expertise in data recovery, computer forensics, and data litigation. Andrey brings over 12 years of experience in software development, database administration, and hardware repair to the team.