No matter how efficient and compact storage devices get, they are immune to malfunction. Storage drives like HDD and SSD are prone to logical failures at some point in their lifecycle, and you wouldn't want to be caught off guard when that happens.
So what can you do when you lose data to an abrupt shutdown, improper formatting, or even a virus on your disk? The answer is simple, data recovery software. In this article, I will be reviewing TestDisk, which is a powerful recovery tool that can help you safeguard your data from the nightmare of corrupt partitions and disk failures.
🗨️
TL;DR: In our testing of the TestDisk data recovery tool, I found out that it is strictly limited to a command-line interface. The tool is specifically designed for people who have a certain degree of computer knowledge. So if you're a casual user who just wants their data recovered, you might find the intuitive GUI of other data recovery software like Disk Drill or EaseUS more favorable. Nevertheless, TestDisk is an excellent tool that is great at recovering your data.
---
⚠️
Want to help make our content better? Please vote for the best alternative to TestDisk:
1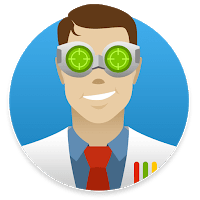 Disk Drill
Platform:

Windows, macOS
Distributed as:

Freemium
2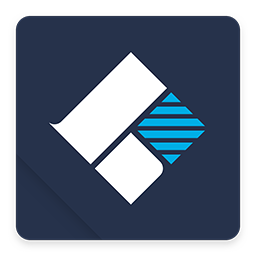 Recoverit
Platform:

Windows, macOS
Distributed as:

Freemium
3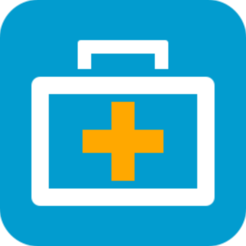 EaseUS
Platform:

Windows, macOS
Distributed as:

Freemium
---
TestDisk File Recovery Tool: Main Features
TestDisk is one of the best data recovery apps that is available online and the best part is that it's free. It is developed and maintained by Christophe Grenier as a tool to help people recover their important files from corrupted partitions and fix bootable drives.
Being fully open-source software, it is constantly being modified and updated to perform better. You can head over to their official website to download the latest stable patch 7.1. Now, let's talk about the scope of functionality with TestDisk. Here are some of the most highlighting features of this software.
Data Recovery
If you have encountered a corrupt partition on your partition table, all your data stored on that segment will become unreadable by your operating system. Since this data can't be retrieved by traditional methods, you'll need a tool that can read and recover a vast array of files. Thankfully, TestDisk is designed with many filesystems in mind.
With TestDisk, you can recover HFS, exFAT, ext2, ext3, ext4, HFS, JFS, FAT32, NTFS, and many more filesystems. But what if the data you lost to a damaged partition is a media file? Fortunately, there is a solution for that as well.
TestDisk has a satellite software known as PhotoRec. This tool specializes in reading and recovering media files like photos and videos from storage devices. It is designed to work on over 440 recorded filesystems, including JPG, PNG, PDF, Microsoft Office files, OpenOffice files, TXT, and much more. Combined together, TestDisk and PhotoRec form a powerful data recovery utility that can recover almost any file type.
👀
At HandyRecovery, we always keep reviewing the performance and usability of popular data recovery applications. You can check out our first-hand software tests including our review of PhotoRec for more information.
Multiple Operating System Support
Both TestDisk and PhotoRec support multiple operating systems. Apart from recovering deleted files in Windows 10, both software can also recover files from macOS, macOS X, Linux, and many ARM-based platforms. In fact, they even support DOS/Win9x!
⚠️
During our tests, I realized that for some odd reason, Microsoft Defender SmartScreen doesn't recognize this recovery tool. It's especially unfortunate for a well-renowned software like TestDisk. However, these flaws are minor hurdles in user accessibility and the main takeaway is that TestDisk, despite its shortcomings, is a great data recovery software.
Multi-Language Support
TestDisk follows a CLI (command-line interface), and it requires you to operate on Terminal commands to access and recover your lost data. As a result, it can be a little complicated for casual computer users to figure out the working of this software. However, you can find multiple forums dedicated to making TestDisk more accessible.
These support forums are available in various languages such as English, French, Spanish, German, etc. So you can always refer to the subforums in your native language and get all the help you need in using TestDisk.
TestDisk Data Recovery Review
For this test, I installed the latest Patch of TestDisk on a Windows PC. It may seem complicated and lengthy to recover your lost data using TestDisk, but once you know the correct steps, the recovery process is pretty straightforward. Follow the steps mentioned below to recover your lost disk partition.
Download TestDisk recovery software from the official site.

👀

This is a direct download link.

Once the folder is downloaded, select a landing location of your choice and extract it. The extracted folder will be named after the software version you downloaded. In our case, the folder name was "testdisk-7.1".
Open the folder and navigate to the testdisk_win application. Launch it.
After launching TestDisk, you will be greeted by a terminal home screen. Here, select the Create option and hit Enter. The software will now scan your PC for connected storage devices.
Once the scan is complete, you will receive a list of available storage devices on your computer. Select the drive you want to further scan for the lost partition by using arrow keys and press Enter.
The next screen will ask you to select a partition table type. Select Intel and press Enter. Intel here represents a Windows PC. This selection will obviously change if you are trying to recover data on a mac device.
On the next screen TestDisk presents you with a lot of options. From here, you can initiate a quick scan to analyze the selected partition and search for lost data, change the disk storage allocation structure and even delete all data in the partition table. It is impressive to see that TestDisk offers so many features despite being a free open-source time software. If you are trying to recover deleted data from a hard drive partition, select the Analyze option and press Enter. TestDisk will analyze the selected disk.
On the next screen, select Quick Search and hit Enter.
For some reason, quick search was not able to find any files so I had to press Continue to move on to the next screen where you get an option to perform a deeper search.
TestDisk took around fifteen minutes to completely scan a 512GB SSD, which is fairly quick. Once the search is complete, TestDisk lists out the partitions that you can recover and you will be asked to make the selection.
Follow the prompts on the screen to proceed with the recovery process. You will be asked to select a destination folder to restore the files you choose. After you've made the selection, TestDisk will copy the files to your selected folder and once it is done, you will receive a message on your screen that says "Copy Done!".
⚠️
Recovering files from a deleted partition using TestDisk was not easy. I had to refer to the TestDisk Guide every time a new screen popped up. The most frustrating part was that I had to redo the whole process from the start just because I had pressed the wrong key once. It is certainly not easy to understand the process and I believe most people who do not have any experience with a command-line interface will feel the same. However, TestDisk is still a powerful recovery tool and it was successful in recovering the lost files pretty quickly.
TestDisk Pricing
Unlike most data recovery software, TestDisk does not follow any pricing model. As mentioned earlier, it is an open-source freeware that is licensed and distributed under GNU (General Public License). Both TestDisk and PhotoRec do not require any paid subscription and all the features are unlocked for public use right from the start.
Since both the software are open-source, you can download the source code for free as well. So by any chance, if you are a developer, it opens up many possibilities for modifications and enhancement to the existing versions.
User Feedback
Since TestDisk is not hidden behind a paywall of any sort, a lot of people have first-hand access to it. So naturally, the software has gained a lot of user reviews that help the developers to fine-tune its features. If you refer to online forum reviews, you will find many satisfied users who were able to recover lost partitions and deleted data by using TestDisk.
That being said, the software does have its fair share of flaws that are pointed out by many users as well. First and foremost, many people found the command-line interface of TestDisk discouraging. Even though data recovery is fairly straightforward, many users stated that the interface barricaded them from using other features.
Here are a few clippings from the web so that you can get a fair idea of what to expect from this data recovery tool.
As a free partition and file recovery solution, TestDisk and PhotoRec does everything a domestic user might expect. They're as suitable for standard PC workstations as they are for laptops. (Sofia, Techradar)
Despite having to refer to the TestDisk Guide webpage numerous times, I was eventually able to navigate through the command-line structure to perform the partition recovery. It was certainly not an enjoyable experience and I suspect that many users would have given up and searched for another alternative to fix their lost partition. (Odysseas, Clever Files)
TestDisk is a simple but powerful application to analyze and recover disk partitions. What I like most is that it has an integrated tool called "PhotoRec" that is used to recover lost files in similar memory. I also like that it is compatible with different types of memory, especially optical drives. The Linux version could not be exploited by the members of my team because when it opens it freezes and closes automatically. (Lisandro G, G2)
Frequently Asked Questions
Let's take a look at some commonly asked questions related to TestDisk:
Verdict
If you want to recover files from storage devices like HDD, SSD, SD card, flash drive, etc, we recommend checking out TestDisk and PhotoRec as well. Both the software are free and safe to use and you can get a full analysis of your storage through them. Even though TestDisk has limited user accessibility due to its command-line interface, you can rely on the GUI (graphical user interface) of PhotoRec to help you recover media files easily.
---
✅
Our verdict: 4.5 out of 5.
Ojash started his tech journalism journey six years ago after quitting his job as an SEO analyst. Fueled by his passion for technology (and coffee), he writes how-to guides that help people solve problems with their computers and smartphones. When not writing, you can find him in his garage working on his electric cars or a new Arduino project.
Andrey Vasilyev is an Editorial Advisor for Handy Recovery. Andrey is a software engineer expert with extensive expertise in data recovery, computer forensics, and data litigation. Andrey brings over 12 years of experience in software development, database administration, and hardware repair to the team.