If you've ever accidentally deleted important photos or documents, you'll know all too well how important reliable data recovery software can be. If you do a quick search online, you'll find hundreds of free and paid data recovery software, but finding a good one can be daunting. FreeUndelete is one such data recovery software, but is it any good?
This article will take you through all its features and give you a detailed overview of FreeUndelete in 2023.
🗨️
TL;DR: FreeUndelete is a free data recovery software that restores deleted files, including those removed from Windows Recycle Bin.
Although it takes a few minutes to download and install, its simple user interface makes the data recovery process fairly straightforward. While it is free for personal use without any hidden charges, registered businesses must purchase a business license to use this software.
While it was able to find lost files in our test run, the results can be quite confusing to comprehend. Overall, despite its outdated design, this is a decent free data recovery software that can help you with the recovery of lost files, but the scan results may be difficult to read.
You may also want to check out our other software tests for better data recovery options.
✅
Do you want to help improve our content? Please vote for the best alternative to FreeUndelete:
1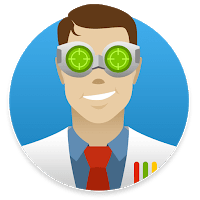 Disk Drill
Platform:

Windows, macOS
Distributed as:

Freemium
2

PhotoRec
Platform:

Windows, macOS, Linux
Distributed as:

Open-Source
3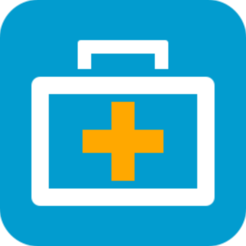 EaseUS Data Recovery Wizard
Platform:

Windows, macOS
Distributed as:

Freemium
Main Features of FreeUndelete
📂 Multiple File System support: FreeUndelete supports various file systems across devices. Users can recover NTFS 1.0, NTFS 2.0, FAT12, FAT16, and FAT32 files. The software can recover lost data from a variety of causes and recover them from removable disks and drives. This makes FreeUndelete a helpful recovery tool for a wider audience.
💽 Multiple Operating Systems support: FreeUndelete works on Windows XP, 2000, NT 4 (SP2 or higher required), Windows 7, Windows 2003 Server, and Windows 2008 Server, as well as all the latest Windows Operating Systems like Windows 10 and 11. However, FreeUndelete is not available on the Mac OS and cannot be installed on Apple devices.
💻 Easy to use interface: The FreeUndelete software has a simple user interface that can be used by anyone without requiring any special skills. The UI features a single menu with all the possible recovery methods on a single page. This makes it easy to navigate and begin the recovery process. However, the results page after the scan is far less intuitive and can cause a lot of unwanted confusion due to the lack of filtering features.
💾 Full install/uninstall support: The free version of FreeUndelete can be directly downloaded from their website and can also be uninstalled with ease.
💸 Free for Personal Use: You can download a fully functional copy of the FreeUndelete software for personal use without any direct or hidden charges.
🕵🏻 No ads or spyware: The program does not install any spyware or adware along with it. You can be assured that FreeUndelete will not populate your desktop with pop-up ads or forcefully subscribe you to unwanted mailing lists.
📌 Targeted Scans: You can use FreeUndelete to scan specific storage devices as well as all the drives connected to your computer system. Individual files as well as entire folders can be restored using this software.
Data Recovery Process with FreeUndelete
While you can start the data recovery process with just a few clicks, FreeUndelete isn't very comprehensive. Although it shows Drives C through H as scannable options, it only allows you to scan your C drive.
You can use the "Filter found files" feature to narrow down your search, but FreeUndelete doesn't have any advanced search options, such as modification date or document type. You can only search for a file by its name.
👀
For our test, we added a few image files to a folder on the C drive, deleted them, and used FreeUndelete to try and recover them. While it did work, and the original folder was recovered, the results were very confusing.
Instead of directing you to the exact deleted files, FreeUndelete simply shows you a list of possible locations where your file might be found. And if you accidentally click on the wrong folder, you might be confused about how to go back. This can be done by clicking on the two small dots above the folders.
FreeUndelete's interface is simple but lacks any graphics or instructions whatsoever. Luckily, it is pretty intuitive to navigate. To save you the trouble, here's a step-by-step guide for recovering deleted files or folders using FreeUndelete:
Download FreeUndelete from their website and install it onto your Windows system.
Start the application and select a storage device from the panel on the left. Now double-click the drive or select it and press "Scan" to begin the scan.
Once deleted files are found, you can use the "Filter found files" feature to narrow down your search. Keep in mind, however, that FreeUndelete doesn't provide advanced search options like filtering by file type or modified date.
After the scan finishes, select the files and folders you want to recover, enter your desired recovery folder, and click on "Undelete" to finish.
The recovered files will be sent to your chosen recovery folder. It is a good idea to avoid recovering these in the same place from where they were deleted.
Pricing:
The pricing of data recovery tools differs from software to software. While some are completely free, others require a paid version to access all the features.
Thankfully, as its name suggests, FreeUndelete is completely free for personal use by individuals. There are no direct or hidden charges to download and use a fully functional copy of the program. FreeUndelete is also free from adware and spyware and is safe to download onto your Windows system.
Business organizations, however, must purchase a registered business license to use the software in a professional environment. Registered business owners get guaranteed customer support service along with the software.
The pricing schemes for businesses are as follows:
| | | |
| --- | --- | --- |
| Product | Pricing | Description |
| Standard License | US $69.00 | Intended for small businesses or individual use. It allows for one installation of the product and servicing an internal domain of up to 50 computers. It does not support command line calls. |
| Enterprise License | US $103.00 | Intended for medium to large businesses. It allows for two product installations and servicing an internal domain of up to 250 computers. It also supports using FreeUndelete in batch files by providing a command line interface. |
| 1-Year Service License | US $117.00 | Intended for businesses rendering IT services to third parties. It allows for one product installation and can be used for servicing an unlimited number of third-party users. The license terminates one year from the date of purchase and must be renewed annually. |
| Custom Licensing | On Request | Custom license as per your needs. |
FAQ:
Verdict:
FreeUndelete is a very basic data recovery software. While it's free to use and has a straightforward interface, it isn't a very capable recovery tool.
Its lack of file filtering capabilities and other simple features make it quite confusing to use. During our testing, we discovered that it presents you with a list of possible locations where your file might be but doesn't give you the exact folder. We had to select our file's location from a list of folders. And if you make the mistake of selecting the incorrect folder, there's seemingly no way to go back. But it can be done, you'll need to click the two dots above the folder.
All in all, while it was able to recover some deleted files, the interface is perplexing to use, especially for those who aren't tech-savvy. With so many other capable tools available for free, we would not recommend this software as your first choice for data recovery.
Vihaan is a freelance content writer with over two years of experience in creating original content across a multitude of niches such as tech, infotainment, lifestyle, and media. He is also deeply interested in the field of data recovery and has been studying it extensively for some time now. Vihaan is passionate about sharing his knowledge and insights on the topic and hopes to contribute to the community of professionals working in data recovery.
Andrey Vasilyev is an Editorial Advisor for Handy Recovery. Andrey is a software engineer expert with extensive expertise in data recovery, computer forensics, and data litigation. Andrey brings over 12 years of experience in software development, database administration, and hardware repair to the team.