Accidents can happen, especially when migrating your NRW files to another device like your laptop or Mac. Or, accidentally deleting important files from your Camera, SD card, or HDD.
So the question is—can deleted .nrw files be recovered? In this guide, we'll go over what NRW files are and how to recover NRW files from SD cards or your local SSD and HDD.
What are .nrw Files?
An NRW file is a raw image that's produced by high-end Nikon COOLPIX cameras. It handles a large amount of image data in an uncompressed format. The aspects of an NRW file, such as brightness, contrast, and tone, can be further edited on a computer or in the camera itself.
On the other hand, a NEF or Nikon Electronic Format is a raw photo that's saved in Nikon digital cameras. We also have a separate tutorial on recovering NEF files you can check out. Similar to the NRW file format, adjustments to the photo settings such as tone, sharpening, exposure, and white balance can also be made using a photo editing program or app.
Both the NRW and NEF files contain the image metadata, such as the camera and lens information. However, NRW files are designed to support the Windows Imaging Component, a framework that's used for processing various image formats and metadata.
Is It Possible to Recover a Deleted NRW File?
Yes, but it depends on the scenario of how the NRW file was lost. We've listed some common cases below of how you can lose your NRW file. Considering NRW, NEF, RAW files, and more are typically transferred from camera SD cards, we've published a full guide on recovering deleted files from SD cards.
😨 Unintentional Deletion: One of the most common causes of data loss is unintentional deletion. This usually happens when trying to free up storage space on your camera or when accidentally deleting useful footage from your PC. Important images can be accidentally deleted along with other files that were on the SD card of your camera Fortunately, the data should not be permanently deleted for now. If you're trying to recover accidentally deleted photos from your SD card, we have a specific guide on that here.
😲 Accidental or Improper Formatting: There are also cases of unsuccessful or accidental formatting of SD cards and storage devices. Maybe you freed up space on your camera or hard drive and decided to format it, only to remember that there were important photos and now you need them back. You can also easily reformat your SD card by accident when plugging it into your computer, especially if the hardware connecting your SD card and computer is faulty. A faulty connection means your computer will have a hard time reading the SD card and may think it's corrupted, automatically sending you a prompt to reformat your external storage.
⚠️ Storage Media Corruption: If you store your NRW files in removable storage such as an SD card, there's always a chance for the stored data to be corrupted due to several reasons. The most common ones are physical damage, faulty file system, improper use, and overheating. However, photo recovery from corrupted storage is still possible depending on the severity of the damage.
👾 Viruses and Malware: Data can be deleted or overwritten when it's been infected by a virus. If you unknowingly connected your Nikon camera via its designated cable or SD card to a computer with a virus, there's a chance that all your files will become encrypted by ransomware. They can also be formatted and deleted by file-infecting malware. Some viruses can even change file properties and hide your files and photos.
⚠️
You can always try to retrieve recoverable NRW files from the storage, and you can even try to recover your files from a formatted SD card. But, once you know your files have been hit by a virus, it's important to eliminate it as early as possible to prevent further damage.
Best 3 NRW File Recovery Options
Option A:

Disk Drill

One solution to recover deleted NRW files is by using Disk Drill Data Recovery It's a data recovery software solution that uses various recovery methods to retrieve 300+ file formats, including NRW file recovery. It supports both Windows and macOS computers and is beginner-friendly, compared to other recovery software solutions.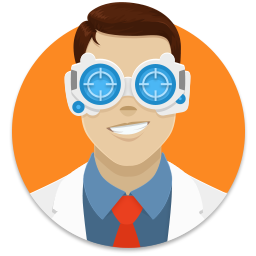 👀
Note: The basic version of Disk Drill only previews all recoverable files; to have full access to all features of this software, you'll need to pay for their Pro version. For pricing options, click here. Windows users do get 500 MB of data recovery for free.
To download and use Disk Drill in NRW file recovery, follow these steps:
Download Disk Drill from their official website and install it onto your computer.
Connect your SD card to your computer.
Launch Disk Drill and select the connected storage media.
Select Search for lost data. After searching, Disk Drill will list down all recoverable files on the storage.
Look for your deleted NRW files by using the search bar at the top and typing in ".nrw".
You can also preview the files before recovering them to help you confirm whether or not they're the right files. Simply left-click on the files and click on the eye icon on the right side of the file to preview it.
Recover your NRW file by simply selecting the one you want and clicking Recover.
Open your selected destination folder on your computer to view the recovered file.
🔗
Want to learn more about Disk Drill? Read our comprehensive review here.
Option B:

Recuva

Recuva is a free data recovery software solution that you can use to recover deleted NRW files. It supports various file types and recovers data from any rewritable media like flash drives, memory cards, external hard drives, and others. However, Recuva is only available for Windows computers.

👀
Note: Unfortunately, Recuva doesn't officially support NRW files, so I don't recommend using it as your first option. While Recuva has been able to restore NRW files before, it's only happened to a small percentage of cases and mostly due to running a scan immediately after deleting the files.
Although you can already recover NRW photos using its free version, consider purchasing the Professional version to have access to more disk features. For Recuva's pricing information, click here.
To download and use Recuva, proceed to these steps:
Download Recuva from their official website and install it on your Windows computer.
Connect the removable storage device or SD card to your computer.
Select Pictures when asked about the file type you're trying to recover.
Choose On my media card or iPod for the file location and click Next.
Click Next. Then, select the file location menu and choose the removable storage you inserted.
Click Scan. Recuva will now scan for all photo-related files.
Find the NRW file you lost once the scan is finished. Select it, then click Recover.
🔗
Interested in Recuva? Read our detailed review here.
Option C:

Data Recovery Service

Another solution to recover NRW files from your SD card is to consult a professional data recovery service. These companies have trained professionals who can give you an idea of the various recovery methods, depending on how the data was lost. Most data recovery services also have the relevant equipment for complex data repairs.

👀

Nowadays, you'll have many options when opting for a data recovery service. Since you'll be serviced by trained professionals, it's wise to choose a company that fits your needs.

Here are some factors to consider when choosing a data recovery service:
📍 Range of Services – It's best to choose a data recovery service that specializes in removable storage media and cameras, especially since you'll need to recover deleted NRW photos.
💰 Pricing – When opting for this type of service, keep in mind that you'll be paying for the professional service that they offer, which is more expensive than other data recovery options. So, find a data recovery service that's worth your money.
⌛ Turnaround Time – As mentioned earlier, it's important to recover lost data as soon as possible, especially for failing data storage. Turnaround times for these services are usually around one to two weeks; additional charges apply for expedited services.
🛡️ Warranty – Most top data recovery services won't charge you for their services if they're unable to recover any data from your storage media. Warranties are important to protect you from unwanted charges, especially when it turns out that most of the data on your device is not recoverable.
How to Fix/Repair Corrupted NRW Files
Repairing NRW files is a challenging but doable task. To have a chance at fixing corrupted NRW files, you'll need a reference file. It's a photo that is taken with the same camera that has similar settings to the corrupt file. This way, you can compare the differences between the two files and assess if it's still recoverable or not.
To do an NRW file repair, first download a RAW image processor or analyzer, like RawTherapee and RawDigger. Once you can open the reference file with these programs, you can export it later as a TIFF file, another image file format.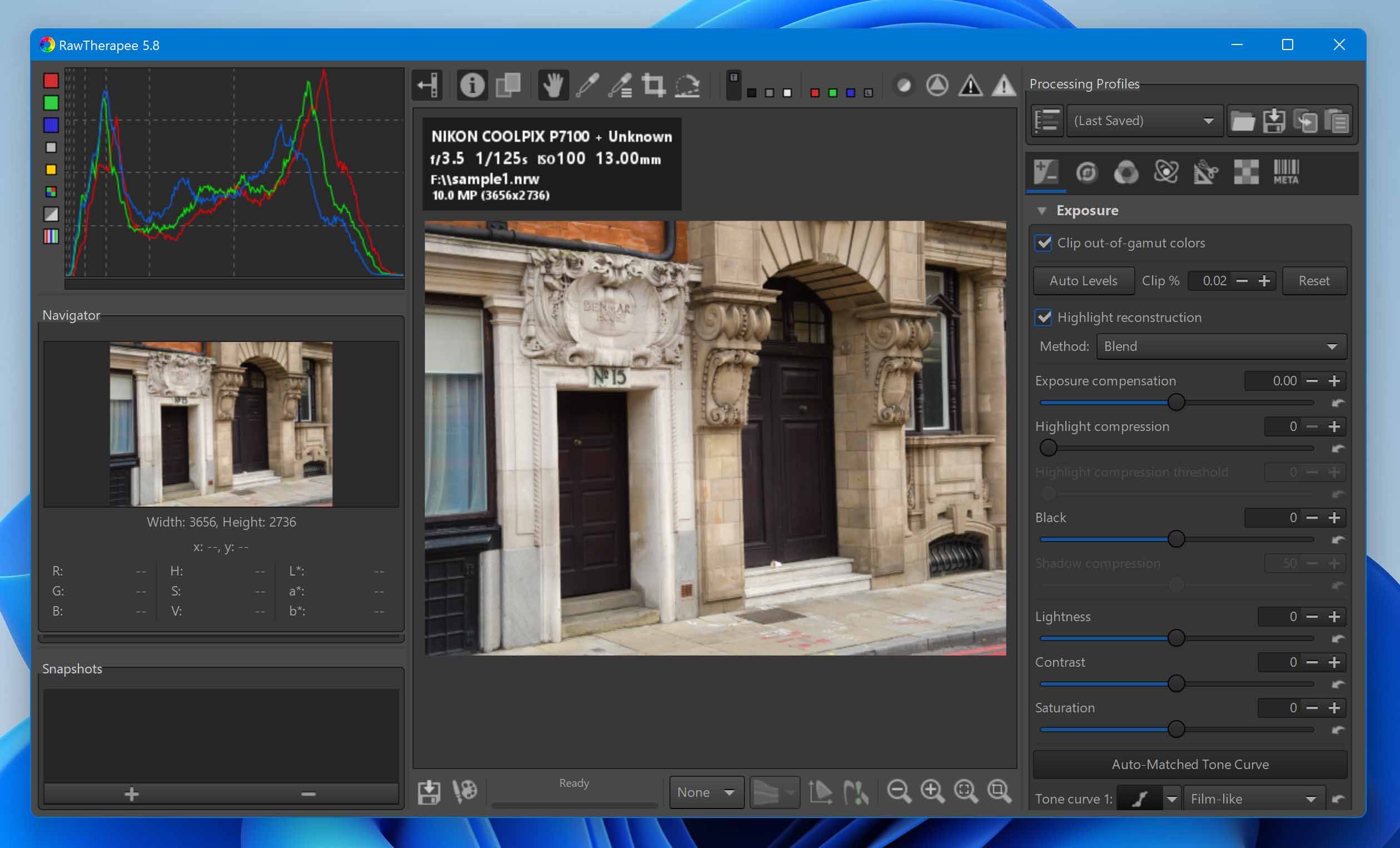 ⚠️
If the image looks distorted, you'll need to adjust it by re-aligning the image data. Once it's properly aligned, the final image should look similar to the corrupted image. Take note that RawTherapee is a freeware image analyzer, while RawDigger needs a license to run.
NRW File Recovery: Frequently Asked Questions
Conclusion
Losing important NRW files can happen anytime, even when casually browsing through your photos or importing them to your computer. To recover files from your media storage, you can use reliable data recovery tools like Disk Drill and Recuva. However, if you need to consult professional help, you can search for data recovery services near your area.
Hopefully, this guide has given you an idea of how NRW files are lost and how you can recover them using different file recovery options and fixing them using RAW image analyzers and processors.
Mako is a freelance writer with a passion for all things Mac. Whether you're talking about the latest macOS updates, figuring out the best Mac programs, or need to know something from the Mac ecosystem—he's your guy. He's been writing about Macs for more than 4 years but has been using one for nearly a decade.
Andrey Vasilyev is an Editorial Advisor for Handy Recovery. Andrey is a software engineer expert with extensive expertise in data recovery, computer forensics, and data litigation. Andrey brings over 12 years of experience in software development, database administration, and hardware repair to the team.