Windows 8 is arguably the most confusing operating system Microsoft has released in the last two decades, which perhaps explains why so many users want to know how to recover deleted files on Windows 8. If you're among them, then you've found the right article because we describe three universally applicable methods to help you recover both recently and permanently deleted files.
🗨️
Pro tip: The clock starts ticking as soon as you delete the wrong file. Unless you stop what you're doing and begin its recovery ASAP, you risk losing it permanently. So, pick one of the methods described below and apply it to recover your files.
How to Recover Deleted Files on Windows 8/8.1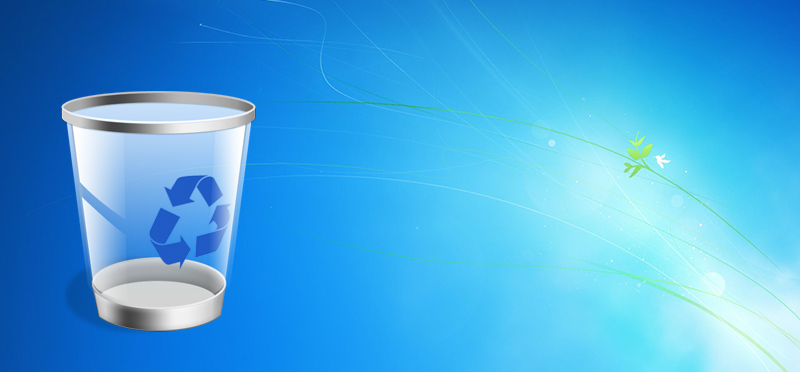 Windows 8/8.1 does a lot of things very differently compared with the previous and subsequent versions of the operating system. Fortunately, file deletion isn't among them, which means there are still only two ways to delete files:
🟢 Delete: When you select a file and press the Delete key on your keyboard or select the Delete option from the context menu, you move the file into the Recycle Bin. To recover it from there, use the first method described in this article.
🔴 Permanent delete: When you select a file and press Shift + Delete, the file becomes permanently deleted, and you can recover it using the second and third methods described in this article. Files also become permanently deleted when you format a storage device.
Method 1:

Recycle Bin

The Recycle Bin is kind of like a purgatory for deleted files, which are moved there to give the user a chance to change his or her mind before they become permanently deleted. That happens when the Recycle Bin is emptied. Until then, you can follow the steps below and easily get all missing files back without any software.
To recover deleted files from the Recycle Bin on Windows 8/8.1:
Double-click the Recycle Bin icon on the desktop.
Select all missing files.
Option 1: Click on any of the selected files to drag them all to your desktop or any other folder.
Option 2: Right-click any of the selected files and select the Restore option to move them to their original locations.
If you can't find the missing files in the Recycle Bin because it has already been emptied or because the files were deleted using the Shift + Delete shortcut, then you need to move on to the next method.
Method 2:

File History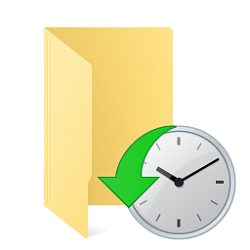 Windows 8 introduced a new automated file backup tool that, unlike the backup tool in the previous version of Windows, doesn't depend on restore points. The name of this backup tool is File History, and you can use it to recover even permanently deleted files that are no longer present in the Recycle Bin.
To restore permanently deleted files using File History on Windows 8/8.1:
Press the Windows key to display the Windows 8 Start screen.
Type "file history" and select Restore your files with File History from the list of results on the right.
Navigate to the folder where your files were located.
Use the arrow buttons to select a backup that contains the missing files.
Select your files and click the green restore button.
❗️
Unfortunately, File History isn't enabled by default on all computers running Windows 8/8.1. That means you might not be able to use this backup feature at all.
If you can't use File History because it's not enabled on your computer, don't worry: there's still one method that you can try to get your files back, and there's a pretty good chance that it will deliver excellent results.
Method 3:

Data Recovery Software

When build-in backup solutions fail, it's time to use data recovery software. Whereas Windows 10 users can download Microsoft's new Windows File Recovery tool from the Microsoft Store, Windows 8 users have to rely on third-party data recovery applications.
🗨️
Such applications are available at a variety of price points, and there are even many excellent free solutions capable of recovering all commonly used file formats (documents, images, videos, audio, file archives, and more) from internal hard drives, external hard drives, memory cards, USB flash drives, and other storage devices.
One easy-to-use data recovery software application that's compatible with Windows 8/8.1 is Disk Drill Data Recovery. Its free version can recover up to 500 MB, and users can choose exactly which missing files they want to recover and preview them while they're still technically deleted. To recover missing files on Windows 8/8.1 using Disk Drill:
Download Disk Drill for Windows.
Open the downloaded file to install it.
Launch Disk Drill and scan your storage device.
Choose which missing files you want to undelete and click the Restore button.
Select the folder where you want to move the recovered files.
⚠️
To recover more than 500 MB of data, you need to upgrade to Disk Drill PRO.
Is Windows 8 Still in Demand in 2022?

Windows 8 is perhaps the most hated operating system Microsoft has ever released, so it may come as a surprise that its latest version (Windows 8.1) still enjoys a market share of more than 2%, according to NetMarketShare.
To put the number into perspective, macOS 10.15 has a market share of around 5.3%, and all Linux distributions have a combined market share of just 1.5%.
That said, there are overwhelmingly more new daily activations of Windows 10, so it's only a matter of time before the market share of Windows 8 will fall below 2%, especially considering that support for Windows 8 ended on January 12, 2016.
FAQ
If you don't want to use third-party software, you can recover permanently deleted files on Windows 8.1 using the File History backup tool.
The best data recovery software for Windows 8 includes Disk Drill, Recuva, and PhotoRec. Out of these, Disk Drill can recover the most file formats, but its free version is limited to 500 MB of recovered data.
Conclusion
Despite its age and numerous flaws, Windows 8/8.1 is still used by millions of people around the world, many of which are desperate to know how to recover deleted and permanently deleted files. In this article, we've described three effective methods to help you recover from all data loss situations that don't involve physical damage. As long as you closely follow our step-by-step instructions, you should be able to get your data back in no time.
David Morelo is a professional content writer in the technology niche who joined the Handy Recovery team in 2019 and has since made an invaluable contribution to the quantity and quality of our materials. David's main principle is not to start working on a new article until he has studied the subject backwards and forwards.
Andrey Vasilyev is an Editorial Advisor for Handy Recovery. Andrey is a software engineer expert with extensive expertise in data recovery, computer forensics, and data litigation. Andrey brings over 12 years of experience in software development, database administration, and hardware repair to the team.