If you're like most people, you probably have a few precious MP4 videos stored on your computer or external storage. And just like most people, you're not immune to losing them.
Luckily, there's a pretty good chance you can recover that deleted MP4 video. In this article, we will go over the possibilities of recovering your files under different scenarios and guide you on how to perform a complete MP4 file recovery.
What are MP4 Files?
MP4 is a digital multimedia container format that is commonly used to store audio, video, and text-based data. What makes them so special is that they can undergo severe compression without significantly compromising the audio and video quality. Their compression ability makes them useful in making highly portable video files that are also web-friendly.
Since the MP4 format has become so standardized, all the popular video players like VLC, Kodi, and Nvidia 3D vision support it. Moreover, Android and iOS smartphones also natively support MP4 playback. Some Nikon, Canon, Sony, and GoPro cameras also support MP4 format.
However, this container format has a few downsides to it as well. Most notably, since MP4 files have a somewhat "lossy" compression format, some file information is lost every time it undergoes compression. Moreover, it is also significantly easy to remove the metadata from MP4 files, which is why it is one of the most illegally distributed file formats.
Can MP4 Files be Recovered?
Yes, in most cases, It's not only possible to recover deleted videos, but it's also very easy to do so. However, the chances of successfully recovering your MP4 files depends on the circumstances under which they were lost. Let's take a look at some of the most common reasons for losing your MP4 files and see how likely it is to recover them under those circumstances.
❌ Accidental Deletion: Often, people create multiple copies of our video files, especially video editors working on hefty projects. However, once the task at hand is complete, it's very satisfying to get rid of all the junk files clogging up your storage. However, sometimes you accidentally end up deleting the final version of the MP4 file as well. Not to mention situations where you delete MP4 files directly from storage devices or recorders such as GoPro. Luckily, you can still retrieve them by using data recovery software. However, this procedure has to be performed as quickly as possible to avoid overwriting the deleted contents.
💾 Accidental Formatting: If you've accidentally formatted your entire hard drive, SD card, or external storage drive that contains all your MP4 videos, there's still a good chance of recovering all your data by performing an internal or external hard drive data recovery. However, the rate of success depends on the type of formatting process you've performed on your storage drive. If all you've done is a simple "Quick Format," it is rather easy to get all your data back by using recovery tools. The process is easy and doesn't take much time either. On the flip side, if you've "Deep Formated" your drive, the lost data might be a little tricky to recover with complete accuracy. Moreover, any recovery attempt might take a significantly long time.
💽 Storage Corruption: It's pretty common for storage drives to get corrupt, and it can happen for the simplest of reasons, like not ejecting your storage drive before removing it, overheating, unexpected shutdown due to a power loss, or even physical damage. It's still highly likely to recover your lost MP4 files from a corrupt SD card, USB drive, or even from a corrupt hard drive. However, your recovery chances depend on the level of damage sustained by the storage drive and also the type of damage. If your disk drive has incurred logical damage, there's a high chance that you can recover all your MP4 files. However, in the case of physical damage, it entirely depends on the level of damage sustained by your storage drive.
🐞 Virus and malware: If you download movies from the Internet, especially from a movie piracy website, it's highly probable that those files you download can contain a virus. These viruses and malware can corrupt your files or delete them without your permission. However, you still have a good chance of recovering all your data if you act quickly and perform an MP4 file recovery as soon as you learn about the virus attack.
How to Recover Permanently Deleted MP4 Files?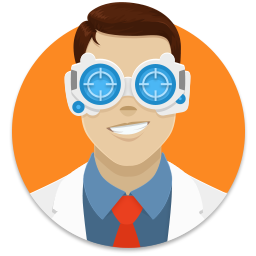 Disk Drill is one of the best video recovery software to recover your lost MP4 files. It is well-renowned for its intuitive user interface and straightforward data recovery process. It's very easy to use and offers a free plan that allows you to recover up to 500MB of data for free.
Disk Drill also offers unlimited previews, which is a unique and very handy feature that allows you to find and recover the MP4 file you are looking for instead of first recovering all the available files and then sorting through them to find out the one you need.
Download Disk Drill from the official website. Once the download is complete, install and launch the program.
On the home screen, you'll notice your primary as well as all other storage drives connected to your PC. Select the drive/partition you want to perform MP4 recovery on and click on Search for lost data to scan your storage for lost MP4 files.
Disk Drill will scan the storage for all lost files.

👀

You don't need to wait for the scan to finish, as you can click on Review found items at any time and let the scan run in the background. Files will pop up in the list as Disk Drill finds them one by one.

⚠️

🔎Pro Tip: Scanning through thousands of files to find the one you are looking for can be like finding a needle in a haystack. To make this job very simple, DiskDrill comes packed with a bunch of features that can sort through files and filter them on the basis of type, size, and date of deletion, and you can even directly search for the file by name.

In the next window, you can sort all the files Disk Drill has found based on type by selecting the file type on the left sidebar. Since MP4 is a common type of video file format, it will be listed in the Video tab.
You can also use the search bar to filter files by name to find them easily. Simply enter the name of the file you are looking for or enter ".mp4" to only list all the MP4 videos.
You can also see the probability of a successful recovery next to each file.
You can also click on the eye logo next to the name of the file and preview it.
Find and select the MP4 files you want to recover. Then, press the Recover button to continue.
Lastly, select a destination to save your recovered files and click on OK to finish the data recovery process.
Recuva is another data recovery tool that's capable of recovering MP4 files. Even though it is not as advanced as Disk Drill and also does not offer as many features as Disk Drill does, it's still good enough to recover your videos for free.
However, Recuva shows decent results only with quick scans and leaves out a lot of files in deep scan mode. This means that it might be useful in recovering data in normal cases like accidental deletion if you act quickly & run a scan right after the deletion. But if your data has been deleted due to corruption or if the drive has been overwritten after deletion, you should stick with Disk Drill to recover your data.
🔗
For more information, check out our in-depth review of Recuva.
Download the Recuva installer from the official source. Once the download is complete, go ahead and install the program on your PC.
You will be greeted by the Recuva Wizard. Click on Next to continue.
On the next screen, select the type of file you want to recover and click on Next. Since MP4 is a video file format, we will be selecting "video."
Now, select the last known location of your lost MP4 files to help Recuva find your files faster.
Enable deep scan for an in-depth search for your lost files, and click on Start to continue.
Recuva will now scan your drive for all missing video files.
Once the scan is complete, all your lost files will be visible in a list format. If you do not see any MP4 files in your scan results, click on Switch to advanced mode. 
Then, click on Options.
Go to Actions and check all the boxes and click on OK.
Next, scan the drive again.
All your lost MP4 files should be visible now.
Select the files you want to retrieve and click on Recover to proceed.
Provide a destination for the recovered files and click on OK.
You will receive a pop-up if the process is successful. Click on OK to finish.
Is it Possible to Repair/Fix Corrupted MP4 Files?
File corruption is a very common issue, but that does not mean you have to bid farewell to your corrupted MP4 files. Here are a few ways to fix or repair them.
Method 1:

By Using Digital Video Repair

Digital Video Repair is an easy-to-use tool that is ideal for repairing multiple video file formats. Here's how to use it to repair MP4 files—
Download Digital Video Repair from the official website, and install and run the program.
On the home screen, click on the Input file button.
Navigate and select the video you want to repair, then click on Open.
Once the file is uploaded, click on Check & repair.
Digital Video Repair will repair the MP4 file in a few minutes. If the file is not damaged, it will display the status as OK.
Method 2:

By Using VLC Media Player

Apart from playing videos, VLC media player can also repair corrupt MP4 files by converting them from one format to another. During the conversion stage, you can also choose MP4 as an output for your original MP4 file, and VLC will recreate the file, often fixing it in the process. Here's how to do it—
Download and install the VLC media player for Windows. Once the application is installed, launch it.
On the home screen, click on Media and go to Convert/Save. Alternatively, you can press Ctrl+R to open this menu.
Next, click on Add to add the corrupted video.
Select the file you want to repair and click on Open.
Your file will now be added to the list. Now, click on Convert/Save to continue.
Now choose a codec for your file, as well as a destination.
Click on Start.
Method 3:

By Using Free Online Video Repair Websites

If you don't want to install software on your PC to fix your corrupt MP4 file, you can also try using online repair tools such as the Fix Video. Here's how to use it—
Go to the Fix Video website and click on the plus sign to upload your video.
Select the file and wait for it to upload.
Wait patiently as the website repairs your video, and you will be redirected to the download page. Click on Download fully recovered video to save it.
Frequently Asked Questions
Let's take a look at a few commonly asked questions related to recovering deleted MP4 videos:
Wrap Up
It can be very frustrating to lose important videos that might contain valuable memories or are important for work. Fortunately, you can easily recover these files by using good data recovery software like Disk Drill or Recuva. However, it's still very important to maintain a proper backup of all your important files to avoid such situations.
Ojash started his tech journalism journey six years ago after quitting his job as an SEO analyst. Fueled by his passion for technology (and coffee), he writes how-to guides that help people solve problems with their computers and smartphones. When not writing, you can find him in his garage working on his electric cars or a new Arduino project.
Andrey Vasilyev is an Editorial Advisor for Handy Recovery. Andrey is a software engineer expert with extensive expertise in data recovery, computer forensics, and data litigation. Andrey brings over 12 years of experience in software development, database administration, and hardware repair to the team.