DiskGenius is one of the best data recovery apps and partition management tools that provide a one-stop solution for both IT professionals and casual users to look after their storage operations. With this software, you can seamlessly create, edit, delete, error-check your partitions and recover deleted files in Windows 10.
We regularly keep testing out data recovery apps to find out the ones that actually perform and also compare them to find out the best one. In this article, we will be going over DiskGenius to test out some of its main features. We will be first hand testing it to come up with a final verdict on whether DiskGenius is a viable choice for you or not.
🗨️
TL;DR: DiskGenius has great functionality a massive array of features that are not widely available in competing for free software. Because of its popularity, it is also easy to find tutorials for the tasks you want to do. However, DiskGenius has an outdated UI that may be hard to work with for some people. Regardless of that, DiskGenius data recovery is one of the best inline.
⚠️
Want to help make our content better? Please vote for the best alternative to DiskGenius:
1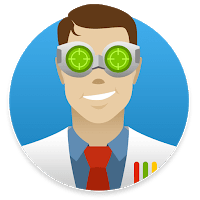 Disk Drill
Platform:

Windows, macOS
Distributed as:

Freemium
2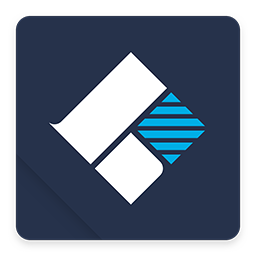 Recoverit
Platform:

Windows, macOS
Distributed as:

Freemium
3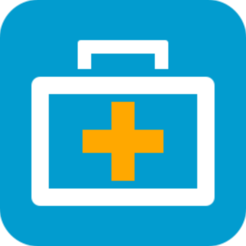 EaseUS
Platform:

Windows, macOS
Distributed as:

Freemium
DiskGenius Main Features
DiskGenius is amongst the best partition recovery software, hosting a complete range of data management tools. Here is a list of some of its main features.
DiskGenius Partition Management
Considering that it's free, DiskGenius offers an impressive list of partition management tools. Here is what you get when you drop down on the Partition tab in the options menu.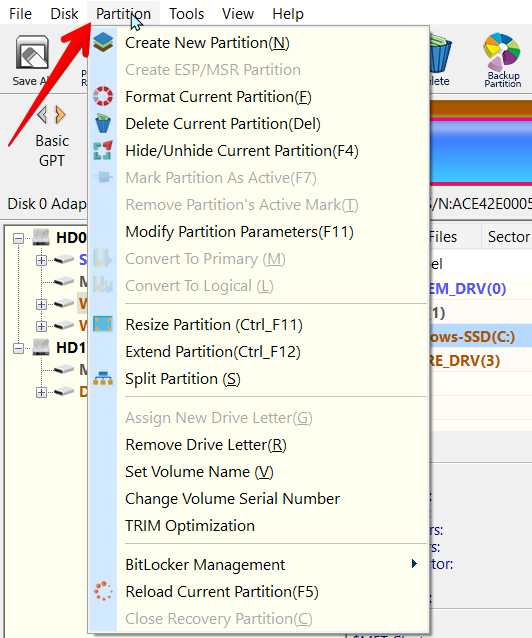 You can create new partitions in the existing selected drive by pressing the N button. It will allow you to redistribute your drive into different smaller drives so that you can micro-manage your new partitions according to your preference.
Apart from recovering formatted partitions, you also get the option to format your current partition, which is useful for preparing newly installed drives on your PC. Other than that, you have the option to hide or delete current partitions. You can resize, extend or split the drive partitions, and you can also change the name of the partition.
❗️
At HandyRecovery, we always keep reviewing the performance and usability of popular data recovery applications. You can check out our first-hand software tests for more information.
Disc scanning, Error Checks, and Repairs
Apart from partition creation and modification, DiskGenius can also manage the physical discs connected to a PC. These feature includes running scans for errors and bad sectors, rebuilding the boot tables, performing alignment checks, and viewing SMART diagnostic information.
Right-clicking on the selected partition tab will give you the menu that allows you to scan, verify and repair your sectors. You can also do this by simply pressing Y after selecting the desired sector.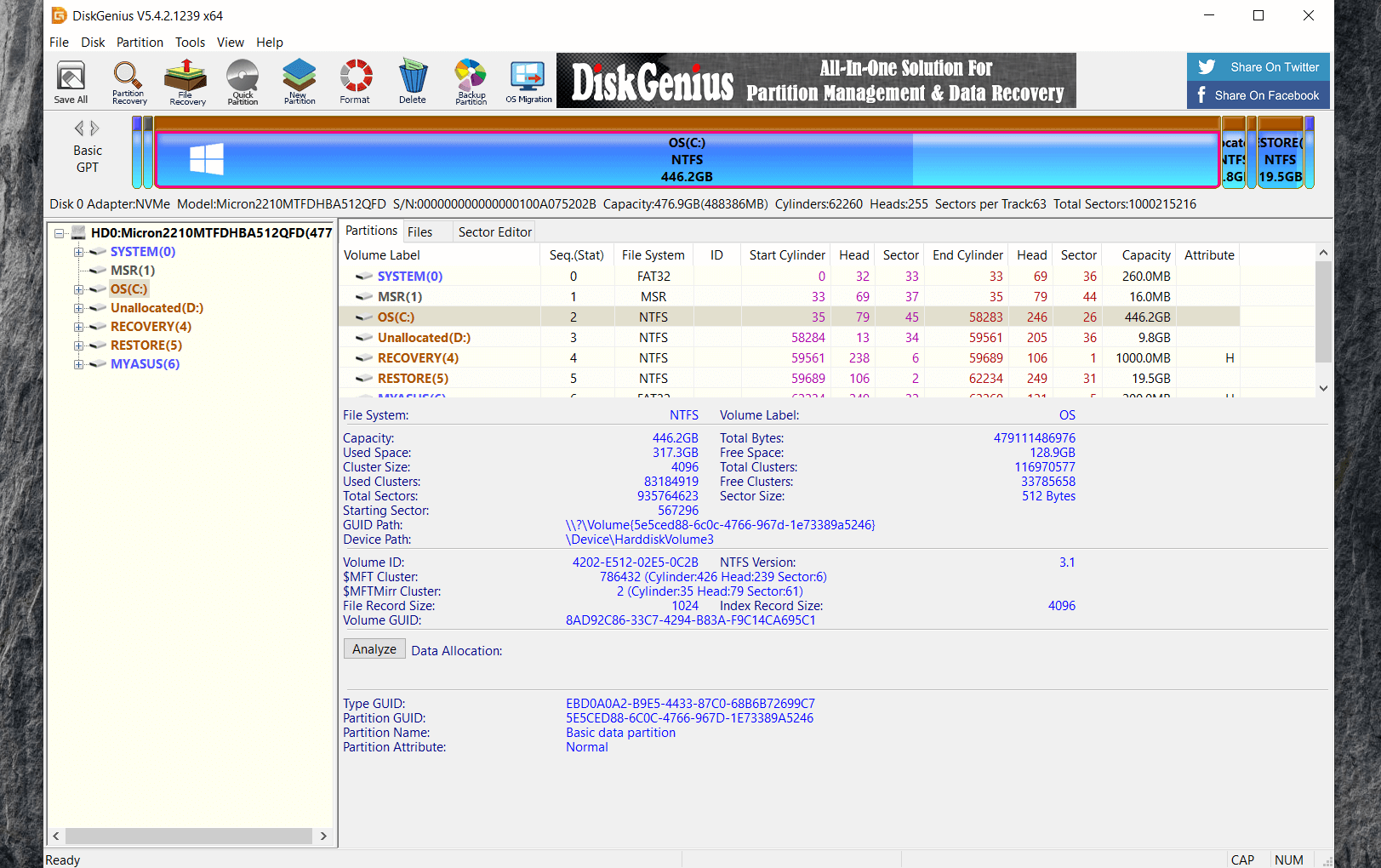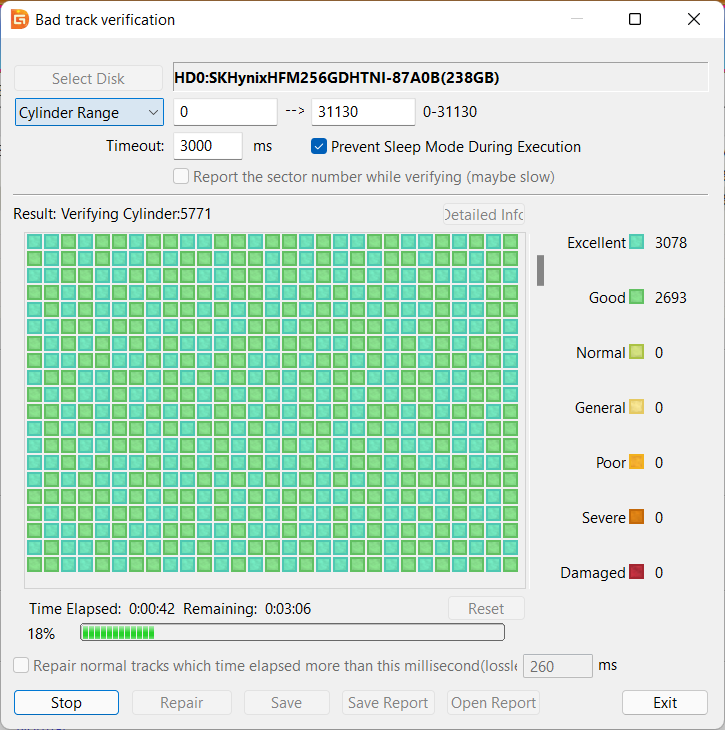 Once the scan is complete, DiskGenius will find any bad sectors on your drive and repair them for you. Aside from that, you can check out the SMART information of your storage device in the SMART diagnostic information viewer. This tool can help you detect minor problems with your drive before the issue escalates in the future.
Once the scan is complete, DiskGenius will find any bad sectors on your drive and repair them for you. Aside from that, you can check out the SMART information of your storage device in the SMART diagnostic information viewer. This tool can help you detect minor problems with your drive before the issue escalates in the future.
Moreover, the "4K Partition Alignment Detection" tool is an application that will help find and correct misaligned partitions, speeding up disc drive access and extending the lifespan of SSD drives.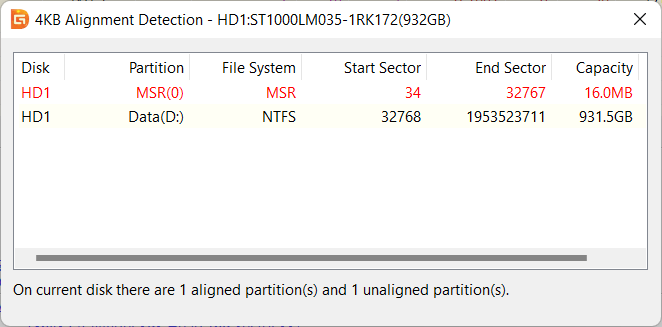 Finally, DiskGenius allows you to back up and restore the partition table of any particular disc. If a disc partition table is damaged or becomes useless in any manner as a result of the PC's operation, this backup process can be quite valuable. The ability to swiftly recover the partition table with the DiskGenius program implies that the disc may be made functional again in such instances.
Copying, Cloning, and Migrating
Another factor to consider when selecting disc management software is assistance with other disk-related activities. These activities include moving complete systems to new drives, cloning disks and partitions to other discs, and even cloning discs or partitions to a file that can be recovered later.
DiskGenius comes with a disc cloning program that allows you to clone a full disc or a single partition to another disc installed and operating on the same PC. You just need to select the source and choose the destination drives or partitions, and the utility will handle the rest for you.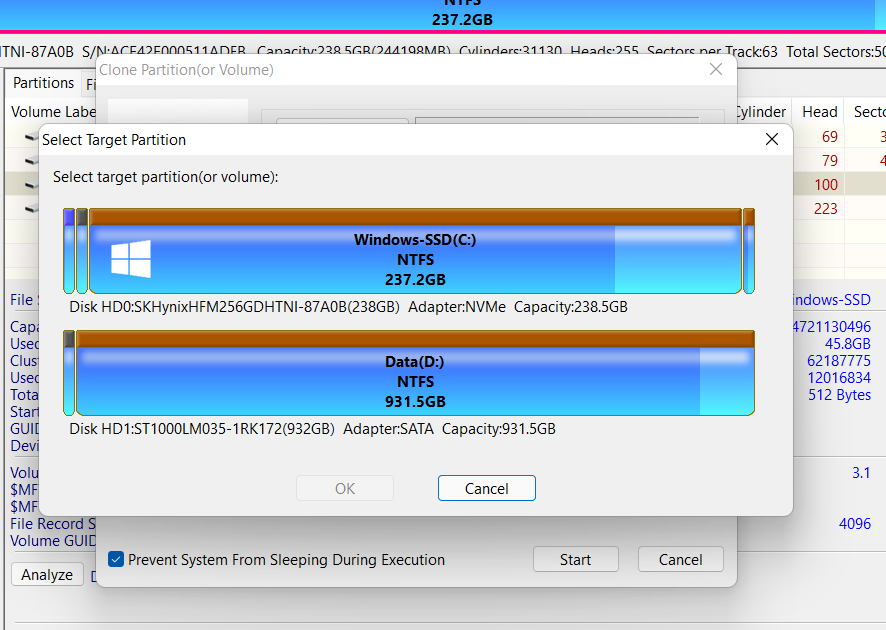 It comes with a dedicated System Migration tool that makes it simple to migrate the whole operating system, including all partitions, user data, apps, and settings. This program functions similarly to disc and partition cloning tools. But it guarantees that all essential discs and partitions are included in the cloning process and that the destination disc is configured as the new bootable disc.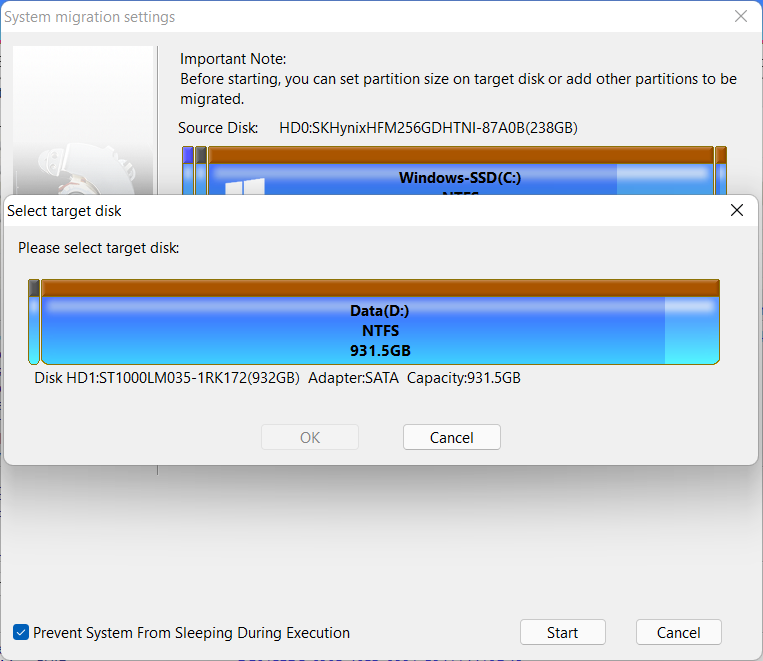 DiskGenius Data Recovery Review: Guide
Download DiskGenius from the official website and launch the app. You will be greeted by the DiskGenius homepage.

⚠️

This is a direct download link.

Now, right-click on the partition you want to scan for lost/deleted files. Either select the option that says Recover Lost Files or press U.
Make sure the Recover Deleted Files checkbox is ticked.
If you want to recover particular file types, click on the Select File Types button. In the next window, you can choose the file types you want to recover and click OK.
Now, press Start.
DiskGenius will scan your partition. This process may take a few moments.
Once the scan is complete, you will get a list of lost files that you can recover.
Simply tick the files you want to restore and right-click on the list. Now click on a destination for your files, and DiskGenius will restore all your lost data.
Pricing
❗️
While you can use the DiskGenius software for free, if you need to recover lost partitions, you will need to upgrade to the paid version of the software. That's because data recovery on the free version is limited to windows system files. It means that you can recover the damaged OS files to fix problems with the operating system, but you cannot recover lost files.
The limitation on data recovery comes in the form of file formats. You can get the list of formats supported on the standard and pro versions respectively on the DiskGenius website. The standard version will give you access to a decent number of formats that can be recovered for only $69.99. It is a one-time purchase and not a subscription-based service.
The Pro version of DiskGenius will give you access to all the features it has to offer for a one-time fee of $99.99. You will never have to face any limitation on file size that you will recover from any source.
User Feedback
DiskGenius has gathered a large number of reviews from many reputable websites and users. Let's take a look at some.
Overall, a solid tool that should definitely be considered by anyone looking for disk and partition management software. Well done, DiskGenius! ~ BestBackupReviews
Offering competitive pricing and a complete collection of recovery features, DiskGenius finds and recovers data on almost any data you can think of. ~ TechRadar
DiskGenius is a useful partition management tool that provides an all-in-one solution for partition management and data recovery, which is a big shine. However, its user interface might need to be improved. ~ PartitionWizard
FAQ
Let's take a look at some commonly asked questions related to DiskGenius:
Verdict
There is no doubt that DiskGenius is a great data recovery tool that is capable of recovering data from HDDs, SSDs, flash drives, and even from corrupted partitions. Even though it took a fair amount of time during our tests, it was able to perform all these tasks without any errors or bugs.
The only major setback we faced was with the outdated UI that complicates things and makes it hard to navigate and select the correct option out of the bundle. However, it can't be taken as a complete deal breaker as DiskGenius makes it up for it by offering a plethora of features, including a partition manager and many other nifty disk management tools.
Ojash started his tech journalism journey six years ago after quitting his job as an SEO analyst. Fueled by his passion for technology (and coffee), he writes how-to guides that help people solve problems with their computers and smartphones. When not writing, you can find him in his garage working on his electric cars or a new Arduino project.
Andrey Vasilyev is an Editorial Advisor for Handy Recovery. Andrey is a software engineer expert with extensive expertise in data recovery, computer forensics, and data litigation. Andrey brings over 12 years of experience in software development, database administration, and hardware repair to the team.