Accidentally deleting a file can happen to anyone no matter how careful you think you are. Thankfully, it is not only possible but also easy to restore deleted videos on Mac with today's technology.
In this article, we'll discuss in detail the different ways you can recover deleted videos on Mac, even those that have been permanently deleted.
Is it Possible to Recover Deleted Video Files on Mac?
In general, there is a big chance you can still recover deleted videos from Mac as long as the video file that you are trying to recover has not been overwritten.
As a Mac user, there are several ways to restore deleted videos since they can remain in the system even after being deleted. They first go into the Trash bin, where they can easily be recovered. But if you've already emptied the trash, then we recommend you use data recovery software to help you retrieve your lost files.
How to Recover Permanently Deleted Videos on a Mac
Data recovery software makes the process of restoring permanently lost or deleted videos more accessible to anyone. You just need to install it on your computer and follow the data recovery steps.
We have listed two highly-rated applications for you to try, with step-by-step guides on how to use them to retrieve your deleted videos.
Option A:

Disk Drill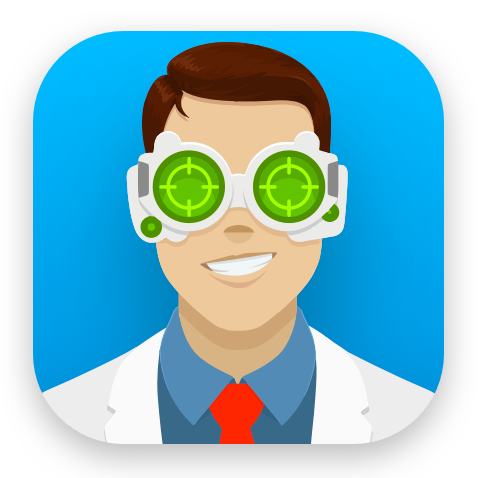 Aside from its data recovery capabilities, Disk Drill is packed with features that protect your disks and repair your drive. Here are just some of the reasons why we recommend Disk Drill:
📁 It can recover over 400 file formats from your Mac and from external storage connected to your computer. These can be flash drives, memory cards, or external hard drives.
❤️ It has S.M.A.R.T. Monitoring which helps avoid hardware issues that can potentially lead to data loss. You can also check the hard drive health of your macOS device to know if you need to replace your storage cards or not.
📅 It can create its own Time Machine backup and a byte-to-byte backup.
🔍 It has multiple scanning options: quick scan, deep scan, and scan for lost HSF partition.
🧰 It has additional features such as disk clean up, data shredder, and data protection.
You can avail of the free trial of Disk Drill but to be able to enjoy its full features, you'll need to upgrade to the Pro version which will cost you $89.
Now that you know the features and capabilities of Disk Drill, let's move on to how to recover permanently deleted videos from Mac using the app.
Download and install the Disk Drill app from their official website onto your computer.
Open the downloaded file and install it. Then, drag the Disk Drill's icon to the Applications folder to complete the installation.

Launch the app by opening the Disk Drill app on your Mac.
Grant the app access once you see the prompt. Just enter your administrator password to proceed. You may also have to change security settings. If you come across this, just follow the on-screen instructions to proceed.
Select the drive you want to check for lost videos. If you want to scan an external hard drive, make sure to plug it into your computer before launching the app so Disk Drill can detect it.

Scan by clicking Search for lost data on the lower right part of your screen. Disk Drill will start scanning for lost files. To get the best results, wait for the scan to finish completely.

Choose between Recover all or Review found items once the scan is done. With the latter, you can use the filter icon located beside the Search bar to recover only the files that you need. You can sort all the found files by type. In this case, you should sort by video to locate your video files easier.

Preview files before restoring them so you can make sure that you are recovering the correct file. Once you've found the one that you are looking for, click Recover.
Choose the folder destination where you want to place the recovered file.
That's it! If you want to know more about Disk Drill, we made a
full review
that you can check out.
Option B:

PhotoRec

PhotoRec actually specializes in
SD card recovery
but it can also retrieve files from hard drives. And even though it's named PhotoRec, this software can recover more than just photos. The only catch is you have to be familiar with using a command-line interface.
Here are some of the things we like about PhotoRec:
💸 It's completely free. No need to pay to fully enjoy the features.
🔄 It can recover an unlimited number of files.
🗂️ It can recover over 400 file types including videos, archives, and other media formats.
If you wish to use this freeware's command-line interface to do deleted video recovery on Mac, here is a step-by-step procedure to guide you:
Download and install the file from the official website. Select the file that is suitable for your operating system.
Unzip the downloaded file, then launch the app.
Select the file with the name photorec. Double click it to run the program. This will appear as your homepage:

Use your arrow keys to select the drive you want to scan and retrieve the lost files.
Locate the Proceed option by pressing the arrow keys to continue. You will be taken to a new screen where you will see your selected drive.

View the lost files by selecting the option File Opt.

Recover all your files by pressing S on your keyboard. Keep in mind that if you choose to retrieve all, the recovery process will take time.
Recover specific files by scrolling down until you see the file name, and hitting spacebar to select the file. Press B to save the settings, then press Enter twice to go back to the previous menu.

Press the Arrow Up key to select the No Partition option which scans the whole disk. Then go to the Search option by pressing the Left key and Enter. Choose Other if you are not using an ext file system.

Choose your destination folder from the list that will appear on your screen. Confirm your selection by pressing the C key.

Wait for the recovery process to finish. This will take a while depending on how heavy the file is. "Recovery Completed" will appear on the screen to confirm that the process is completed.
Exit the program.

Using a command-line interface may be tricky at first but you'll eventually get a hang of it with a bit of practice.
How to Recover Deleted Videos on macOS Without Software
If you would rather avoid the hassle of downloading and paying for a third-party software, you can actually recover deleted files on Mac without software. Apple has its own built-in features and applications for this.
Method #1:

Trash Bin

The first place to check when you delete a file is the Trash Bin, or simply called Trash. Deleted files immediately go here, so it's easy to retrieve them. Just make sure you haven't emptied your Trash yet.

To recover a deleted video on Trash, follow the steps below:
Click the Trash Bin icon from the dock to launch Trash.
Search for the video file that you'd like to recover from the displayed deleted files. You can arrange them by type so it's easier to browse.
Right-click on the file you wish to recover and select Put Back.
The file will immediately be brought back to its original location.
Method #2:

iPhoto/Photos Library

If your Mac is running on OS X Mavericks or older, you can try retrieving deleted videos using the iPhoto app. Here's how you can recover deleted videos on Mac using iPhoto:
Open the iPhoto app. You can do this by searching for the app using the Spotlight search or by going to the Applications folder.
Select Trash located on the sidebar of the iPhoto app page.
Right-click the file that you want to retrieve, and select Put Back.
If you're using Yosemite or later, the updated OS will have the Photos app. For Photos, here's what you need to do to recover recently deleted videos on Mac:
Launch the Photos app. This can be found on your dock, or you can also go to the Applications folder.
Select Recently Deleted from the left sidebar.
Look for the video file that you want to retrieve, right-click, and select Put Back.
Method #3:

Time Machine

Time Machine is a built-in macOS app that lets you create backups. It's good practice to regularly do backups because you will be able to restore deleted or lost files through them.

Here is the step-by-step procedure to restore deleted videos on Mac using Time Machine:
Launch the Time Machine app by searching for it on Spotlight. The list of the backed up files will be displayed on the screen.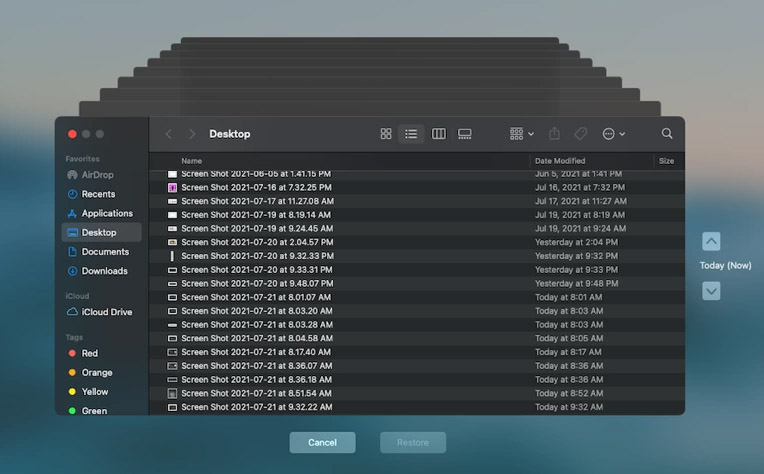 Look for the files that you want to retrieve. You can also preview the file before restoring it to make sure that the file is correct.
Click Restore. Time Machine will bring a copy of the file back to its original folder.
Method #4:

Data Recovery Service

While some people like to try solving problems on their own, it's sometimes better to get a professional data recovery service especially if you are unfamiliar with the technology. Data loss can also happen when we are unfamiliar with how a tool or a software works. Consider hiring an expert to perform the deleted video recovery on your Mac if you're unsure.
FAQ
Conclusion
When you lose an important file, there are many things you can do to get it back. Data recovery software is a reliable solution. However, if you wish to avoid downloading external software to recover deleted videos from Mac, then you can check your Trash and Photos/iPhoto apps. But for a more reliable and free recovery method, it is important to do regular backups on Time Machine to keep your data safe.