A lot of factors can influence an HFS formatted drive or partition that can lead to such complex issues as data loss. Whether it's aging, malware, or your own mistake, it's always overwhelming to lose important files or even a whole partition. Luckily, there is a solution even for the most difficult situations.
🗨️
In this article, we'll cover the most effective methods that should help you with HFS data recovery on a troublesome disk/partition.
What is HFS+ & Where Is It Used?
HFS and HFS+ (also known as Mac OS Standard and Mac OS Extended) are file systems developed by Apple. HFS+ remained the primary file system for Mac computers up until it was replaced by APFS in 2017.
But despite the fact that it isn't the main macOS file system anymore, it's still being widely used in various devices, such as internal and external drives, solid-state drives, etc.
In general, the main reason why some people still prefer to use the HFS file system over APFS is that it's compatible with older Macs (those that are powered by macOS 10.12 Sierra and earlier). Besides, HFS has proven to be a better option for mechanical drives, and it also gives support to the Fusion drives while APFS doesn't.
Can a Deleted HFS Data be Recovered?
Depending on the situation, you can potentially recover data from any type of hard drive on a Mac. So, the answer is — yes, it's possible to complete an HFS file recovery from most devices. Even if you've deleted the whole partition from your storage device or formatted the hard drive, there is a way to get back the missing data.
Whether you want to restore the deleted files from an HFS+ internal hard drive, external storage device, or a solid-state drive, there are a few factors that can influence the data recovery results:
⌛ Time: Well, it's quite simple; the longer you wait, the fewer chances you'll have to recover the deleted files. So it's essential to start the recovery process as soon as you've noticed that your files are missing.
❓ Reason: If some physical damage has been done to the troublesome storage device, you won't be able to recover your data just with the help of software. In such a case, your best option is to get help from a professional data recovery lab.
🖱️ Usage after data loss: It's important to stop using the damaged drive once you've noticed an issue. If you continue to use it even after you've realized that files are missing, there is a possibility that the deleted file will get overwritten with new data, which will crash your chances of successful data recovery.
How to Recover Lost or Deleted HFS+ Data
Whether you've lost specific files from an HFS/HFS+ drive or the whole partition due to corruption, disk failure, or basic human error, one of these data recovery methods should help you with restoring the missing data.
Option A:

Recover Specific Files from an HFS+ Formatted Drive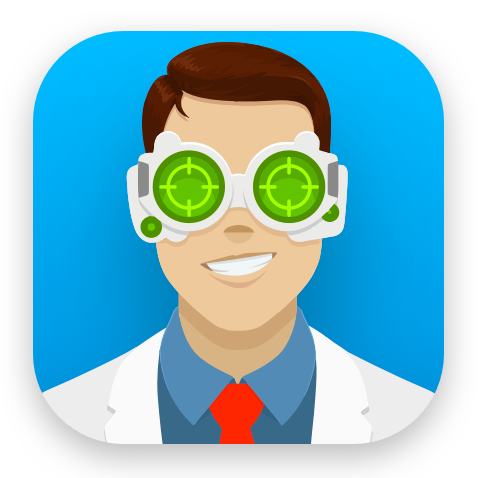 If you've mistakenly erased valuable data from an HFS/HFS+ drive or partition, you might still have a good chance of recovering it. Once you delete a file, it doesn't permanently disappear right away. The key is to act as fast as possible to make an attempt to recover the deleted files while the data sectors with the file still exist on the drive.
When it comes to recovering specific files from an HFS disk, the best option that you have is to use specialized data recovery software. For this article, we'll show you how to recover data from an HFS+ drive or partition with a tool called Disk Drill. We chose this application because it's suitable for users with various tech knowledge levels, it has a proven record of successful data recovery results, and most importantly, it has a great support of HFS.
👀
Disk Drill is a tool trusted by many Mac and Windows users. It's pretty versatile and works with all major file systems: APFS, HFS/HFS+, EXT3/EXT4, NTFS, FAT32, and others. Also, it's compatible with all kinds of internal and external drives and devices (USB flash drives, hard drives, SD cards, etc.).
Follow these steps to recover HFS files/data from a disk or partition on a Mac using Disk Drill:
Download Disk Drill and follow the onscreen instructions to install the application.
Connect the HFS formatted drive to your Mac (if you're recovering data from an internal drive, skip this step).
Launch Disk Drill.
Select the Storage devices tab from the sidebar on the left and choose the needed drive from the list of available devices.
Click Search for lost data to initiate a scan.
Once the scan is finished, click Review found items to view the potentially recoverable data.
To view only a specific file type, click the needed tab on the sidebar on the left (choose between Pictures, Video, Audio, Documents, Archives, or Other). If you know the name of the file that you're looking for, type in its name in the search bar at the top-right of the window or the file's extension (for example, .jpg).
Click the eye icon near a file to preview it.
Click the box near a file to select it, and then click the Recover button at the bottom right.
Choose a preferred location for the recovered file and click OK (it's best to choose a folder that's located on a drive different from the one where the file was stored before deletion).
Option B:

Recover a Complete HFS+ Volume/Partition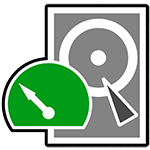 If you've mistakenly deleted or formatted a whole HFS/HFS+ partition and want to recover it, a tool called TestDisk should help you. Whether you were the one who deleted the whole partition, or the data loss happened because of a virus or disk failure, this powerful data recovery software can restore the lost, deleted, or damaged HFS formatted partition/volume.
⚠️
Note: Unfortunately, there is no way to recover a missing partition with software if the data loss happened because of some kind of physical damage to the drive. If that's the case, the only option that you have is to get help from professionals (for example, resort to a specialized data recovery service like the CleverFiles Data Recovery Center).
Test Disk is an open-source data recovery utility, meaning it's completely free to use. Overall, it's quite an effective tool when it comes to recovering whole HFS partitions. But there is one thing about this software that many users don't like— it has a text-based user interface. So if you're not comfortable with using such applications, it might be slightly complicated for you to navigate this tool.
Follow these steps to recover a complete HFS partition/volume on a Mac using TestDisk:
Open Terminal on your Mac (go to Launchpad and type Terminal in the search field).
Copy-paste the following command in the Terminal window and hit the Return key: /bin/bash -c "$(curl -fsSL https://raw.githubusercontent.com/Homebrew/install/master/install.sh)"
Type in brew install testdisk in the Terminal window and hit Return to install the tool.
To launch TestDisk, type sudo testdisk in the Terminal window and hit Return.
Use the arrow keys on your keyboard to select Create a new log file and hit Return.
Choose the drive containing the missing partition and hit Return.
Choose the suitable partition table type and hit Return.
Choose Analyse current partition structure and search for lost partitions, and hit Return.
Once the scan is finished, look for the needed partition.
To recover a partition, select it, and choose the Write option.
If the scan hasn't revealed the partition that you were looking for, select Deeper Search and hit Return.
Can I Recover HFS+ Formatted Disks on Windows?
Yes! Even though it's impossible to read by default HFS/HFS+ formatted drives on a Windows-based computer, there is a way to recover partitions with this file system on such a computer. All you need to do to restore data from an HFS drive is download and install a data recovery tool like Disk Drill on your computer and perform the recovery.
❗️
Important: Once you connect the HFS formatted drive to your Windows computer, make sure you don't mistakenly format it. If you see a popup window asking you to format the drive, click Cancel right away to avoid making the data loss situation even more complicated.
Also, keep in mind that if the HFS drive which you're trying to recover data from is encrypted with a FileVault password, you'll need to decrypt it before moving on with the recovery process.
FAQs
Conclusion
Even though the HFS or HFS+ file system is a great option for external hard drives, it's not as resistant to data loss as APFS.
Therefore, it's always a good idea to prevent something like that from happening rather than having to deal with the consequences. The best way to do it is by regularly checking your drive for errors (for example, with Disk Utility) and if possible, fixing the hard drive right away. And if you notice that your drive has been physically damaged, get help from professionals as soon as you have the chance to retrieve the data from it while it's still an option.
Romana is a freelance content writer driven by a strong passion for everything tech. Since her childhood, she has been striving to keep up with the constantly emerging technology trends and learning how to make the most of them. Most of all, she enjoys writing about Mac, data recovery, and cybersecurity.
Andrey Vasilyev is an Editorial Advisor for Handy Recovery. Andrey is a software engineer expert with extensive expertise in data recovery, computer forensics, and data litigation. Andrey brings over 12 years of experience in software development, database administration, and hardware repair to the team.