Whether you're the victim of an accidental reformatting or a corrupted drive, it can be heart-wrenching to think of losing all your precious data forever. The special moments captured in family photos. The vital tax documents. The work-related spreadsheets. And yes, even the saved game files you spent far too much time on.
But luckily, a formatting error doesn't mean your data is gone for good. There are a few simple steps you can take to get your files back—permanently.
🗨️
This guide shows you the three best options if you want to recover your formatted Mac hard drive data. Want to skip the theory part and jump straight to the recovery guide? Click here.
Can You Recover a Formatted Hard Drive on Mac?
The short answer here is yes, you can recover a formatted hard drive on Mac.
When you format a hard drive, you're preparing it to use a specific file format system. On the surface, this process erases all of the information on the drive—a terrifying prospect if you aren't expecting it.
However, your data isn't actually gone here as long as:
you used quick formatting rather than full formatting (default on macOS);
if you're using an HDD (things get a bit trickier on SSDs thanks to TRIM, which deletes data permanently to boost performance).
⚠️
Instead, it's more like the process makes your information invisible. It's only after you write new data over the existing data is your information lost completely.
As a result, you can recover those "lost" files. But to do so successfully, you need to follow these steps before you can hope to recover your files from an erased hard drive on Mac.
Immediately stop using the drive. Every moment you continue to write new information to that drive, your chances of recovering your lost data are less and less.
Find a data recovery solution. This guide outlines four of the best solutions out there (three that are software and one that's a service). More on those in a bit.
Cross your fingers. As long as you don't use your hard drive immediately after formatting, chances are good you can recover your data. But some factors, like your hard drive type, can end up making recovery impossible.
A Quick Guide on the Basics of Formatting
To better understand how you can recover files from a formatted hard drive on Mac, it's best to get a basic grasp of what formatting means.
In most cases, formatting a hard drive refers to creating or changing a drive's format system. All drives need a format system. Simply put, the format is the specific way information on the drive is organized. Without that system of organization, the data won't make any sense to the system reading it.
Now, different operating systems can only read the data according to specific file systems. Modern Macs are compatible with three file systems: Apple File System (APFS), Mac OS Extended (HFS+), and MS-DOS (FAT) & exFAT (also compatible with Microsoft).
⚠️
As a result, you may find yourself needing to reformat a drive to make it compatible with your Mac. Fixing a corrupted hard drive may also mean you need to reformat. And you may have even reformatted your drive entirely by accident.
No matter why you've formatted your drive, you may still be able to get your files back since those files aren't gone until you write new info on the drive.
How to Recover Files From a Formatted Hard Drive on a Mac
There are a few ways to recover deleted files on a Mac. But when it comes to getting your data back from a formatted hard drive, your best bet is to use third-party software to get your data back (a.k.a, "unformat your Mac hard drive"). Don't worry—it's not as scary as it sounds.
Below are the three best options we've found for formatted Mac hard drive recovery.
1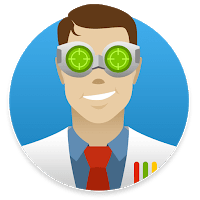 Disk Drill for Mac
Platform:

Windows, macOS
Distributed as:

Freemium
2

PhotoRec
Platform:

Windows, macOS, Linux
Distributed as:

Freeware
3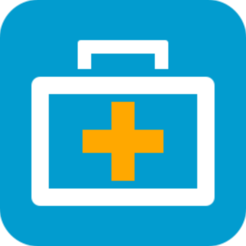 EaseUS Data Recovery Wizard for Mac
Platform:

Windows, macOS
Distributed as:

Freemium
Option A:

Disk Drill for Mac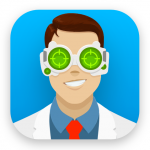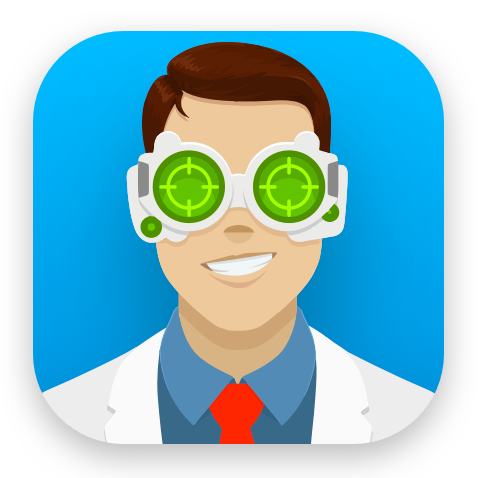 Disk Drill is without a doubt our go-to option if we want to recover files from an erased hard drive on Mac. Among the best data recovery software options out there, Disk Drill is remarkably simple to use. And it boasts an impressive 90% recovery rate—not bad at all.
This data recovery software is free to use and capable of recovering hundreds of file formats from storage devices. Whether your drive is formatted, corrupted, or even perfectly healthy, Disk Drill is an excellent tool for data recovery.
🔗
To "drill down" into the specifics of Disk Drill, have a look at our in-depth review. You can also check out these comprehensive reviews of Disk Drill for macOS: review #1, and review #2.
To recover your deleted files from a formatted Mac hard drive using Disk Drill:
Download Disk Drill and install it on your Mac by dragging the icon to the Applications folder.
Launch Disk Drill and grant it full disk access (required if you want Disk Drill to find your lost files).
Choose the formatted hard drive you want to scan and click the "Search for lost data" button to start the scan.
Wait for the scan to finish. It may take several minutes, depending on the size of your drive.
Click "Review found items" to view the found files (or click "Recover all" to relocate everything found on the drive).
Find the files you're looking for. Click the eye icon next to the files to preview them.
Select the files you want to restore and click the "Recover" button.
Choose the destination you'd like to restore them to and click the "OK" button. Make sure you don't restore to the same drive to avoid overwriting the data.
Option B:

PhotoRec

PhotoRec is another data recovery software option. It's completely open-source, which means you won't have to pay to use it. You'll have to download and install two additional pieces of software to access it though, Homebrew and TestDisk.
It also doesn't have a graphical interface (maybe a turn-off for some). But rest assured, it's a snap to navigate.
To recover your files from a formatted Mac hard drive using PhotoRec:
Install Homebrew by navigating to Terminal (Command + Space, then type "Terminal"). Then copy and enter this command:

ruby -e "$(curl -fsSL https://raw.githubusercontent.com/Homebrew/install/master/install)" 2> /dev/null

You may need to enter your Mac user password. Do so and hit Enter (your screen will not show your password as you type as a security measure).

Enter the following command to install TestDisk:

brew install testdisk


Run PhotoRec by entering the following command:

sudo photorec

Choose your drive from the populated list. If your formatted disk is not showing, check that it's correctly connected to your Mac and relaunch PhotoRec.
Select the type of file format that the storage device uses.
Select the location you'd like to save the deleted files. You can't select the individual files on the drive, so be sure you put them in a location that's easy to navigate, as PhotoRec will recover all the files it finds.
PhotoRec will then start recovering your missing files. You'll receive a notification when the process is over. You'll also be able to see how much of your data PhotoRec was able to recover. After that, head to the location you selected, and your recovered files will be there, good as new.
Option C:

EaseUS Mac Data Recovery Software

Another option to recover an erased hard drive on Mac is EaseUS. Featuring a smooth graphical interface, plenty of compatible file types, and yes, a free option, EaseUS is a favorite for data recovery.
That being said, you're limited to 2GB of recovered files with the free version, which may be less than some users hoped. The paid plans may also be out of some people's price range.
🔗
We've talked about EaseUS before. And if you want to get a better idea of how this recovery software stacks up, take a look at our comprehensive EaseUS review here.
To use EaseUS to restore a formatted hard drive on Mac:
Download and install EaseUS Data Recovery Wizard. You'll want to make sure you're downloading the "Free" version rather than the "Trial" version. The free version lets you recover up to 2GB of files. With the trial version, you'll need to upgrade to a paid plan to recover any files.
Grant EaseUS permissions to access your drives (required for data recovery).
Choose the formatted drive you'd like to recover files from and click the "Scan" button.
Wait for the scan to complete. It may take a while, depending on the size of your drive.
Drill down through the file locations to find the files you'd like to recover. You can double-click the files to generate a preview. After you've chosen your files, click the "Recover Now" button.
Choose where to save your recovered files and then click the "Save" button. Your files will then transfer to that location where you can interact with them like usual. Remember, you're limited to restoring just 2GB of files using EaseUS Data Recovery Wizard.
Honorable Mention:

Professional Data Recovery Service

If the free options above don't work for you (or you simply want to leave your data recovery to the professionals), you can also reach out to a data recovery service.

These services specialize in getting your data back, no matter the cause of loss. They use specialized tools, advanced recovery methods, and a wealth of experience to achieve the best results possible.

✅

It's worth noting that a professional data recovery specialist will be able to restore data from mechanically damaged drives (which is outside the limits of most free software). They may also offer a warranty on their work—if they can't recover your data, you don't pay.

Wondering where to find the best professional data recovery service? Wonder no more. We have already put together a list of the five best data recovery services in the industry.
FAQ
Below are just a few of the most frequently asked questions about how to recover a formatted Mac hard drive.
Conclusion
An accidentally formatted hard drive on Mac may seem like it spells disaster for your files. And if you don't know what you're doing, it can.
But with the solutions outlined above, you can bring your data back from the abyss. Best of all, the strategies are uncomplicated, widely available, and inexpensive (even free). And with them, you can get rid of that lump in your throat and recover your files from a formatted hard drive on Mac before you know it.
Alex Thompson is a professional copywriter and content writer with a passion for turning complex ideas into digestible, educational content. Though he's written on a wide range of industries (including cybersecurity and cryptocurrency), he's always been especially interested in covering the tech space. An Apple enthusiast for decades and a proudly staunch Mac user, he's excited to bring his lifelong love of tech to the field of data recovery.
Andrey Vasilyev is an Editorial Advisor for Handy Recovery. Andrey is a software engineer expert with extensive expertise in data recovery, computer forensics, and data litigation. Andrey brings over 12 years of experience in software development, database administration, and hardware repair to the team.