The iPad is a scintillating marvel in the tablet computing world. It's so powerful and complete that many prefer having an iPad to an actual computer.
However, things aren't so colorful and bubbly when you lose critical data like videos, photos, or God forbid that critical business presentation!
Yes, It's Annoying Additionally, the whole Apple ecosystem is entirely secure and sometimes frustrating when recovering deleted files. You might have accidentally restored your iPad to the factory setting, or even worse: the iTunes backup technique isn't working. Or, sometimes, the apple logo keeps flashing on your iPad, and you're stuck in an infinite reboot loop.
Don't give up just yet because there is some fantastic iPad data recovery software for you to salvage your data and start afresh.
How Does a Recovery Software Work: Demystifying the Magic
When all hope is lost, and life seems dark and bleak, iPad recovery software can be your get out of jail card.
Heuristic and deterministic algorithms make up the core of any data recovery software. Such tools attempt to identify the deleted files' location and recover a significant chunk of the data.
👀
This is how data recovery software typically works:
You install a recovery tool (on your PC or Mac) that possesses the power to resurrect your deleted files.
Then, you plug your iPad into the computer and select a bunch of options like types of files, destination folder, etc.
The software recovers lost data, which then gets saved locally on your computer.
Sounds simple, right? That's because it really is—but only if you select the right iPad data recovery tool.
How to Select the Right iPad Data Recovery Tool
There are tons of options out there, and it's quintessential that you choose the right recovery software to maximize your probability of successful data recovery. Look out for these six critical parameters:
💪 Reliability: Ensure that the tool you choose has a proven track record of data recovery scenarios for many customers. Reliable data recovery software creates verified backup dumps - that are recoverable and comprehensive.
👁️‍🗨️ Ease of usage: This factor cannot be stressed enough. An intuitive user interface is essential for quick navigation and operation. It's frustrating enough dealing with the painful aftermath of deleted files, and a complex, mind-boggling interface with lots of buttons and information will only irritate you more.
🚄 Speed: Both the scan and recovery speeds are other vital factors to consider before you choose a recovery tool.
🗄️ Supported file types: Some recovery tools only bring back certain pieces of data. The ideal data recovery software must safely recover all storage media: pictures, videos, music, or even contacts.
🖥️ Compatibility: Some iPad data recovery software tools have their limitations: They don't cater to all iOS versions or aren't compatible with all PC or macOS versions. For example, if your iPad runs the iOS (iPadOS) 15.X and you have a Windows 10 or Windows 11 PC, ensure that the recovery tool is compatible with both these OS instances.
💁 Support Team: Even the most sophisticated software can present bugs. Therefore, a diligent support team is essential to clarify your queries on demand. Tutorials, live chat, and email support go a long way in a seamless recovery process.
🗨️
Now, we have done some research for you: Here are our five best iPad data recovery tools. Don't miss the "User experience and Pricing" section, where we have compiled real feedback from an end user's perspective, helping you make an informed decision.
Top 5 Best iPad Data Recovery Software Solutions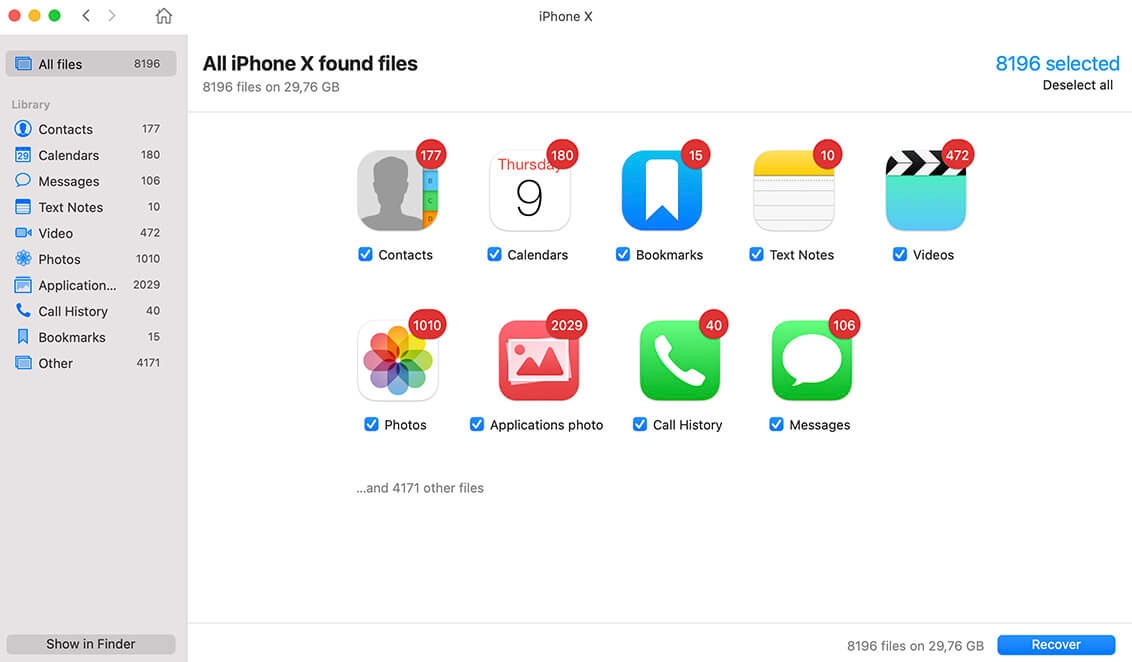 Disk Drill is a state-of-the-art data recovery tool that is our #1 ranked software. The performance, speed, and ease of usage are all off the charts! Disk Drill supports literally any device running iOS versions between 5-15.
Did your jailbreak fail, or an iOS upgrade got interrupted? Fret not because Disk Drill is here to help with recovery possible from the device's internal disk or an iTunes/iCloud backup.
✅
Pros
Clean and stripped user interface allowing smooth operation
Lightning-fast scans and file recovery
Data preview available before initiating recovery
Pause and scheduled restart functionalities are applicable for scans
❗️
Cons
The free version (Windows) only restores 500 MB of data
User Experience and Pricing
Disk Drill is hands-down the best recovery tool we worked with. It is the most complete and comprehensive package offering special features like a recovery vault - which is an absolute gold-mine for efficiently organizing data. The scans were smooth, and so was the actual recovery process.
We literally plugged in the cable, and the entire process was so effortless. The simple and dynamic interface was an absolute pleasure to work with. The result is a quick and time-efficient data recovery process.
We would highly recommend Disk Drill for anyone looking for a quick and no-nonsense approach to recovering data and breathing new life back into their iPads.
The free version helps to make sure that recovery is guaranteed! The PRO version costs only $89. However, the benefits are plenty: You can carry out unlimited recoveries, in addition to some scintillating features like a lost partition scan.
👀
Still, feeling a bit anxious about your lost data? Head over to Disk Drill for an effortless 4 step procedure to recover your iPad's lost data, and yes - it's free!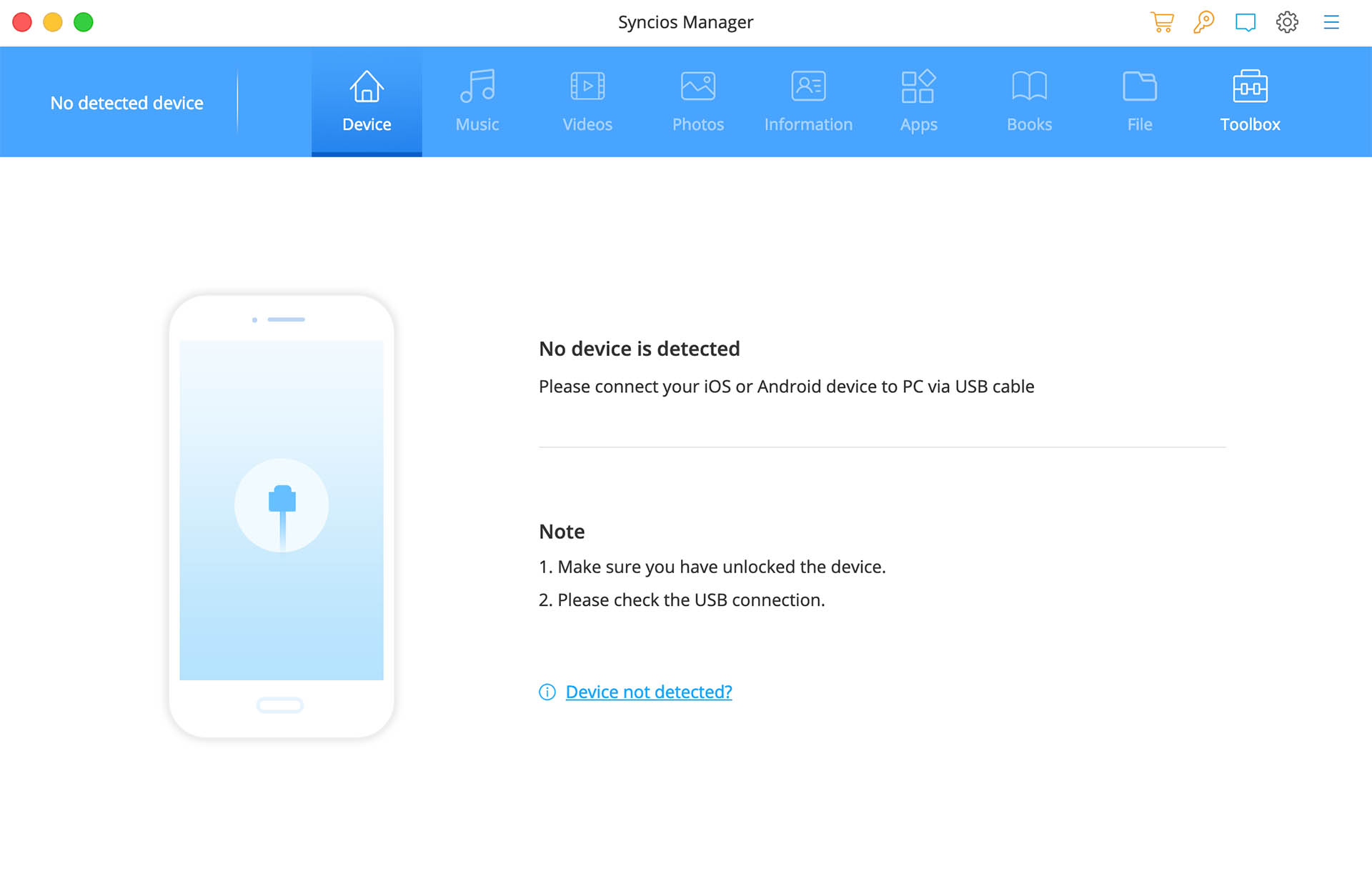 Syncios features three recovery modes via iDevice, iCloud backup, and iTunes backup. It's robust and easy to use.
On a side note, Syncios is also a great iTunes alternative for managing your music and other files.
✅
Pros
User-friendly interface
Swift data scan and recovery
Data preview available before initiating recovery
❗️
Cons
The trial version only permits viewing of the deleted data
User Experience and Pricing
We particularly loved the concise and straightforward UI of Syncios. Sporting a light blue against a mild white, the entire application is elegantly designed and extremely efficient.
Priced at $39.95, Syncios is a bang for your buck. However, you are forced to upgrade to the premium version as only then you'll be able to recover files. Syncios offers you a 5 day 100% money-back guarantee.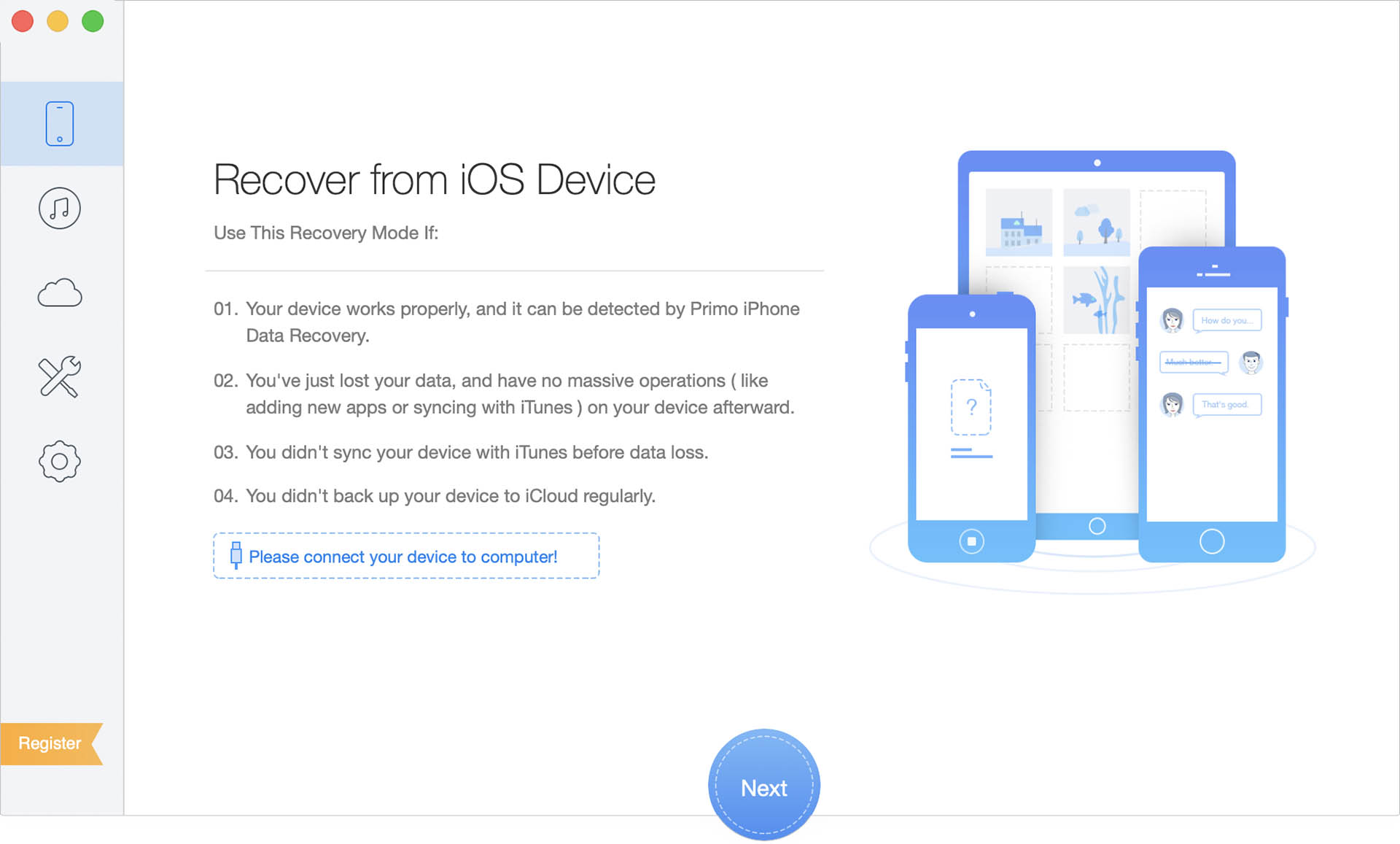 In a nutshell, Primo is renowned for an intuitive interface that's swift and easy to navigate. It helps facilitate the recovery of app data, personal data, and media files. Besides, Primo also helps common system errors on iOS devices.
Compatibility is a walk in the park as Primo works seamlessly with the iPad Pro, iPad Air, and other models.
Primo is renowned for recovering over 25 types of files ranging from photos, videos to even your notes!
✅
Pros
Super user-friendly UI/UX
Preview option is available prior to saving files
❗️
Cons
The recovery process is time-consuming when more files are selected
User Experience and Pricing
Primo is packed with great features and functionalities. Moreover, the simple user interface and snappy application speed make this an excellent data recovery tool. However, we ran into certain bugs during the recovery because Primo doesn't have any check/uncheck file options - and this makes the selection process quite cumbersome.
Priced at $39.99, Primo is a decent iPad data recovery tool.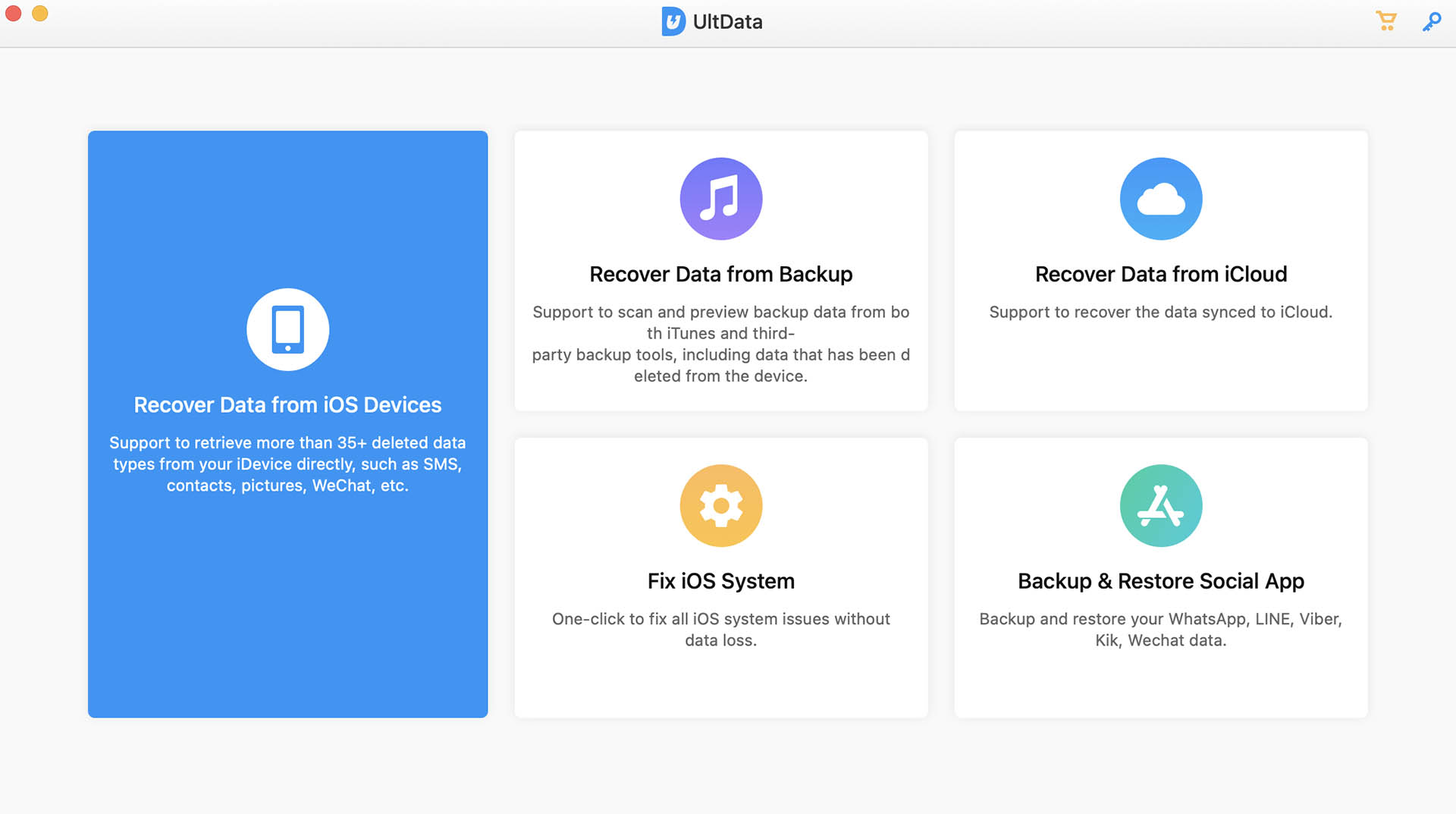 Tenorshare is an extremely useful tool for recovering over 500 file formats ranging from music, pictures, videos, documents, and many more. Interestingly, you can even recover app data (WhatsApp, Kik, etc.) as well.
You can recover data via an iCloud backup, iTunes backup, or from the iPad itself.
✅
Pros
Minimalist UI design
Preview before the actual recovery is provided
Selective data recovery is possible
❗️
Cons
Long scanning time
The free version has minimal features
User Experience and Pricing
Tenorshare has a straightforward UI, which is pretty easy to use. Additionally, it is compatible with all versions of the iOS: right from the legacy versions to the most recent iOS 15.
We like Tenorshare for it's no brainer and walk-in-the-park recovery process. However, the pricing of $59.95 for an annual subscription or $69.95 for a lifetime license might make you think twice.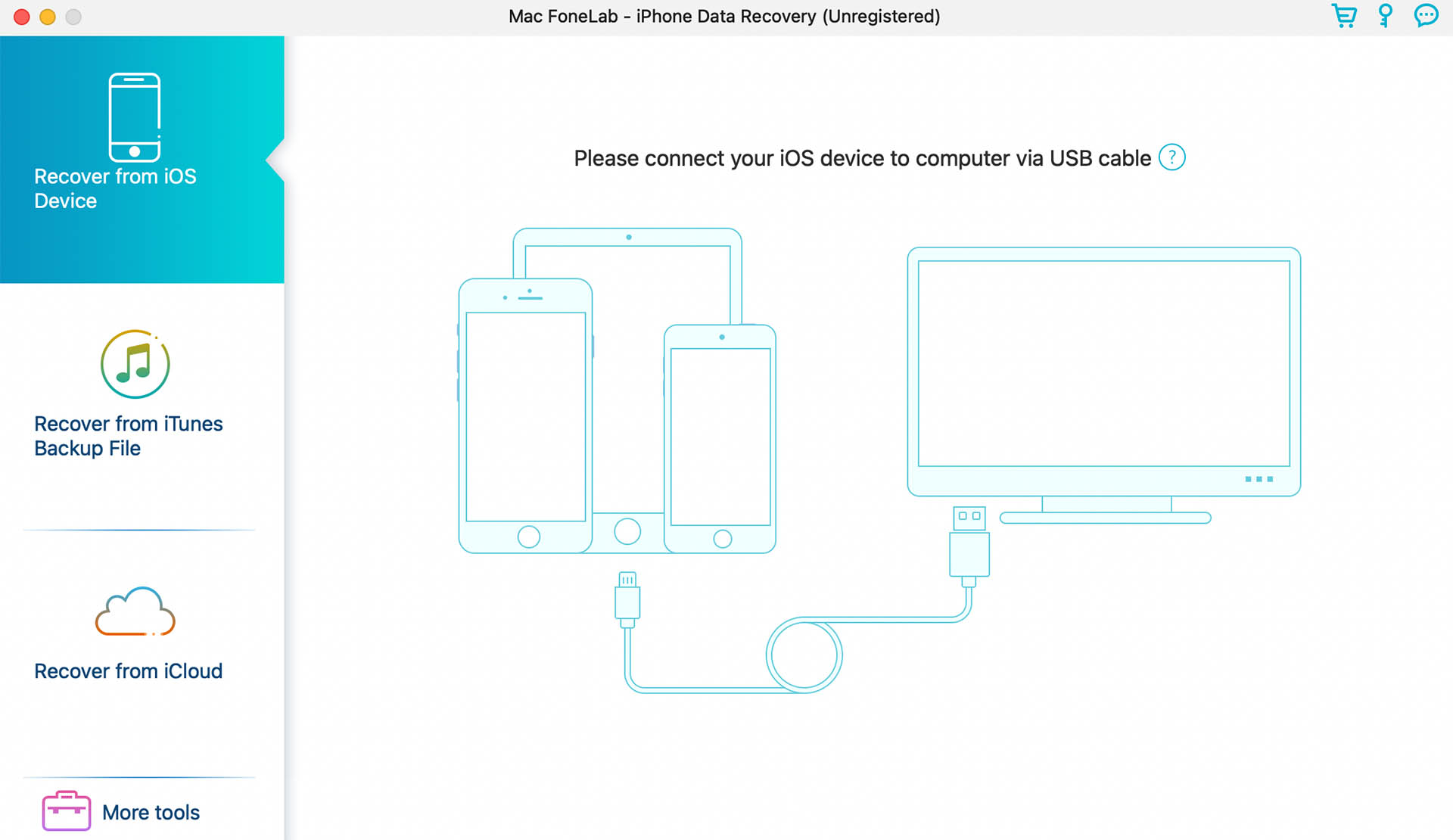 Fast, reliable, and simple are some adjectives to describe Aiseesoft FoneLab. Videos, photos, chats, memos, call history - you name it! Aiseesoft recovers them all - quickly.
✅
Pros
Rocket-speed file recovery speed and scan
Preview before the actual recovery is provided
Selective data recovery is possible
❗️
Cons
User Interface isn't the best
Customer support isn't top-notch
File recovery is only possible in the paid version
User Experience and Pricing:
Aiseesoft FoneLab is a prominent player in the iOS data recovery market with its extremely reliable recovery options. However, the user interface isn't the most friendly, especially compared to other options in the market. Also, we faced some delays in reaching out to customer support to clarify specific recovery-related queries.
Priced at $63.96 for a lifetime license, you are getting a pretty good recovery tool, albeit with a few shortcomings. Interestingly, Aiseesoft also offers a 30-day money-back guarantee.
Frequently Asked Questions - FAQs
Key Takeaways
iPad data recovery tools are not bogus and help recover lost data - including pictures, videos, contacts, documents, etc.
Certain key parameters like reliability, user interface, speed, compatibility, and customer support, are critical when choosing an iPad data recovery tool.
There are tons of iPad data recovery tools in the market. Taking into consideration their performance, value for money, trial version capability, etc., we have shortlisted 5 commendable tools.
All the mentioned tools are pretty good choices. However, Disk Drill slightly pips-out its peers and stands out due to its exemplary recovery performance and amazing UI.
Joshua is a content curator for Handy Recovery. His expertise involves taking intricate IT concepts and breaking them down into super easy to understand chunks. He's been wielding the writing sword for quite some time now - 3 years to be precise. Digital marketing, data recovery, and anything "techy" are Joshua's niches.
Andrey Vasilyev is an Editorial Advisor for Handy Recovery. Andrey is a software engineer expert with extensive expertise in data recovery, computer forensics, and data litigation. Andrey brings over 12 years of experience in software development, database administration, and hardware repair to the team.