iBeeSoft is a well-known name in the world of data recovery tools. Since there are so many softwares to choose from in this niche, we figured we'd help you out by trying iBeeosft out for ourselves and telling you about whether it does a good job of unearthing lost and deleted files. Read on for our full iBeesoft data recovery review.
🗨️
TL;DR: iBeesoft is a potent data recovery tool that works on all kinds of file formats and can be used across storage devices. The interface is intuitive and it is easy even for beginners to wrap their head around the data recovery process. The software can be a tad slow scanning through drives and the free version only allows you to scan your device for lost files. You'll have to pay to actually recover any files.
---
⚠️
Want to help make our content better? Please vote for the best alternative to iBeesoft Data Recovery:
1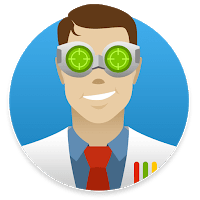 Disk Drill
Platform:

Windows, macOS
Distributed as:

Freemium
2

PhotoRec
Platform:

Windows, macOS, Linux
Distributed as:

Freeware
3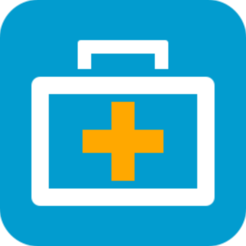 EaseUS
Platform:

Windows, macOS
Distributed as:

Freemium
---
Part #1

: iBeesoft Main Features

Let's acquaint ourselves with iBeesoft before we dive into the software's data recovery process.
iBeesoft was established in 2015. It focuses primarily on data recovery tools for Windows, Mac, and iPhones. It has also ventured into creating file shredding and data backup software.
The data recovery tool that it makes for Windows and Mac can be used to recover files from hard drives, USB drives, raw drives, and other storage devices.
The software can recover files lost due to a variety of reasons. That includes files missing because of lost or hidden partitions, incorrect operations (like cutting and copying by mistake), unexpected formatting of drives, and software crashes.
You can regain files across formats thanks to iBeesoft's data recovery process. Photos, audio, video, documents, and graphics all fall under its purview.
Part #2

: iBeesoft Data Recovery Process

We got the free version of iBeesoft from its website to conduct our trial. The free version lets you preview the product, which means that you can go right up to the point where your drives have been scanned and files listed, but you can't actually recover the files unless you pay for the full version. So in our iBeesoft review, we're going to go over all the aspects of the software apart from the final results of the recovery.

Now let's get down to the actual data recovery process with iBeesoft.

Once you complete the straightforward installation steps, you can open iBeesoft and will be met with the following screen.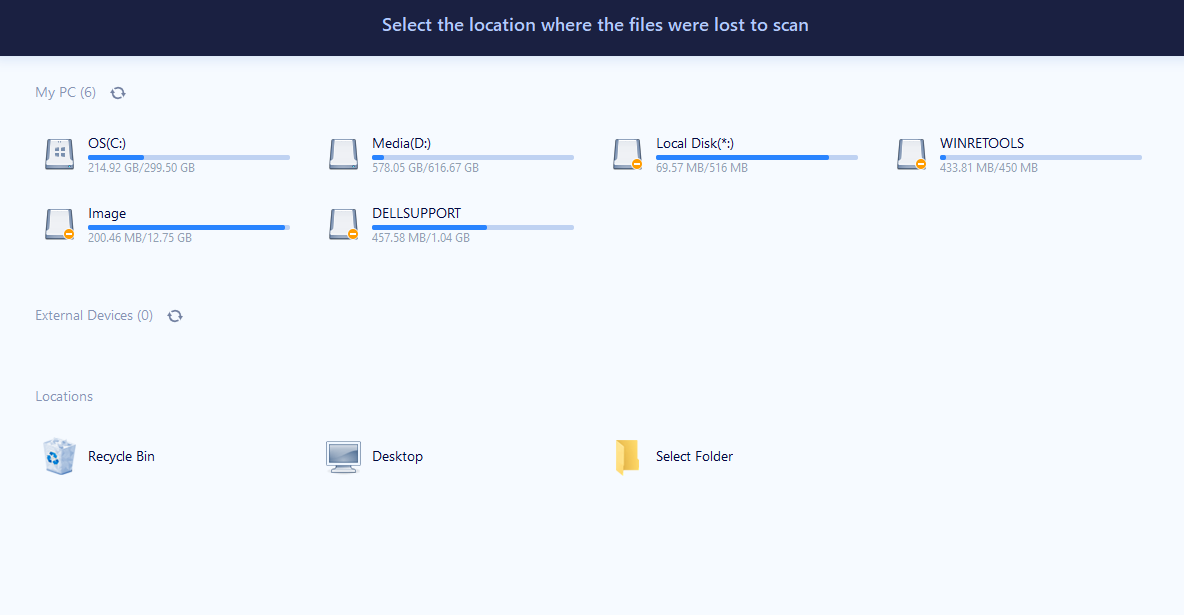 As you can see, it's abundantly clear what the software purports to do and how you can go about doing it. On the home screen, users are told to select the drive that contained the lost files. They are then met with a list of drives on the computer along with information on the space usage in each of them.
iBeesoft gives users the ability to filter the files that it scans based on filetype. This is a good way to speeden up the scanning process. To make that selection, click on the Go to settings link at the bottom right of the page and choose your preferred filetypes on the next screen.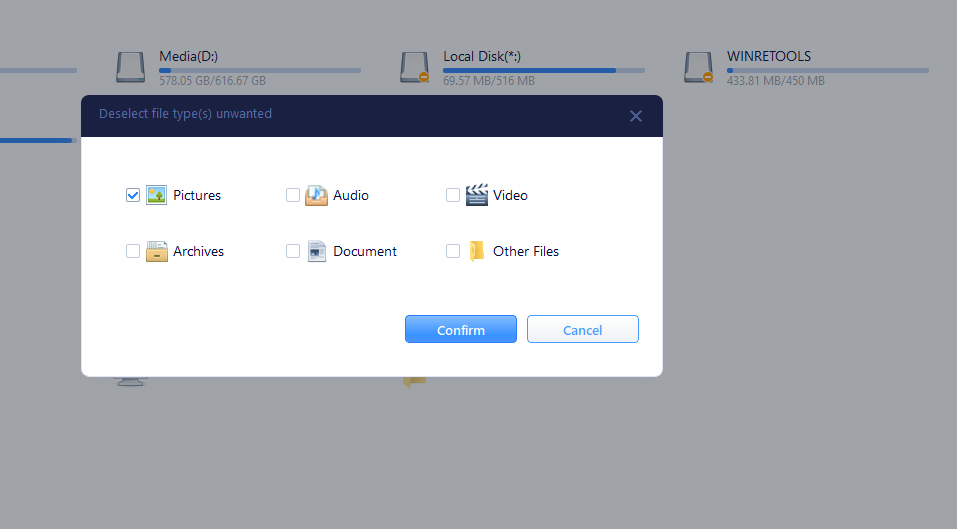 When you hover your cursor over any particular drive, the Scan option appears next to it.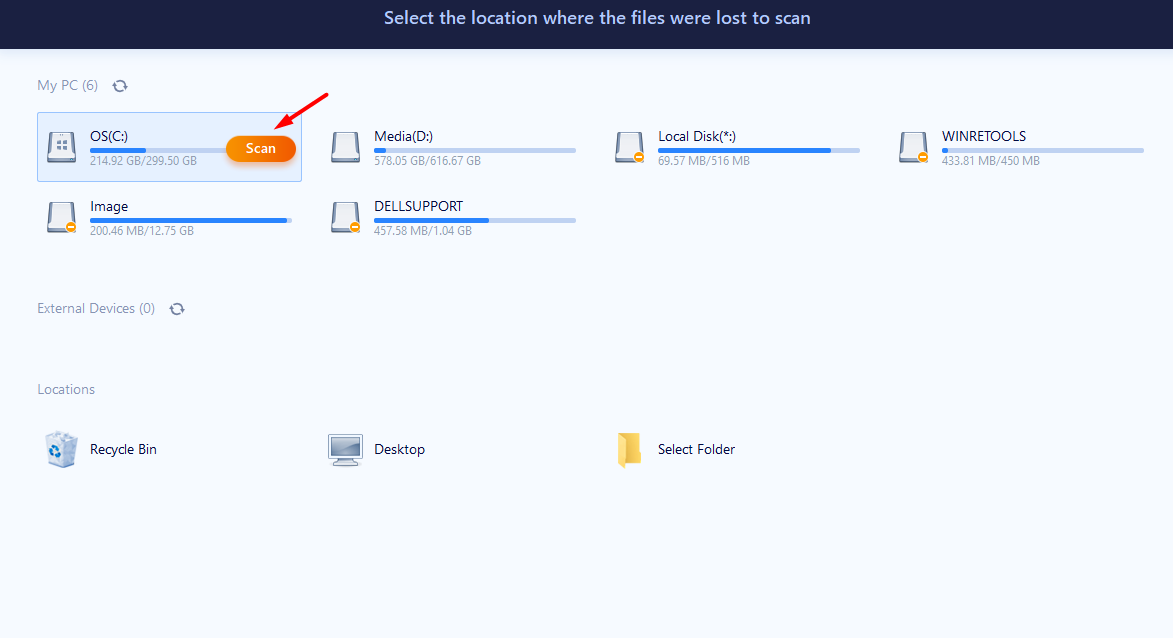 You can select that option to initiate a scanning process that sweeps through the entire drive for lost files. In this particular case, iBeesoft's data recovery tool has been put to work on the computer's C drive, which holds almost 215 GB of data.
As the scan progresses, the software starts reorganizing the data in some folders and tagging them based on the information extracted from them. This data is available under the Tags section in the vertical menu on the left of the screen. This is a useful feature in case you want to find files of a particular filetype or that came from a particular source (like a camera, for example).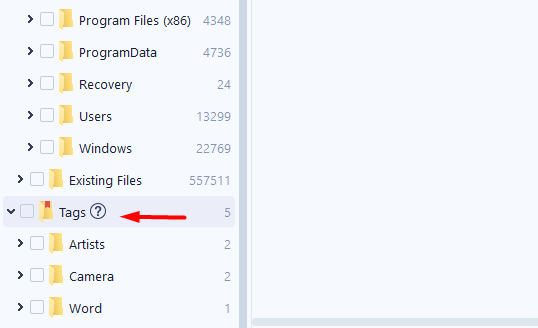 iBeesoft completed its scan of the 215GB C Drive in slightly under 50 minutes. That number depends partly on the software's own ability to work through the storage architecture. Along with that, it also depends on the size of the disk, whether there are any bad partitions, and other factors. All in all, 50 minutes is on the higher end for a scan of that size.
Once the scan is completed, you can select the folder or files you want to recover. iBeesoft lets you preview each file so you can check out its contents and decide whether you want to recover it.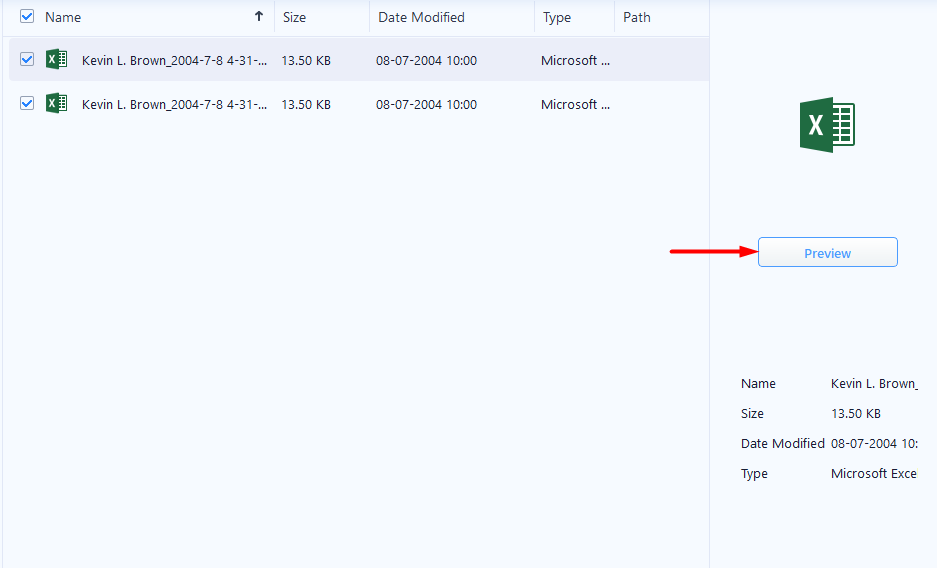 If you've decided which files you want to recover, you can hit the Recover button at the bottom right of the screen to kick off that process.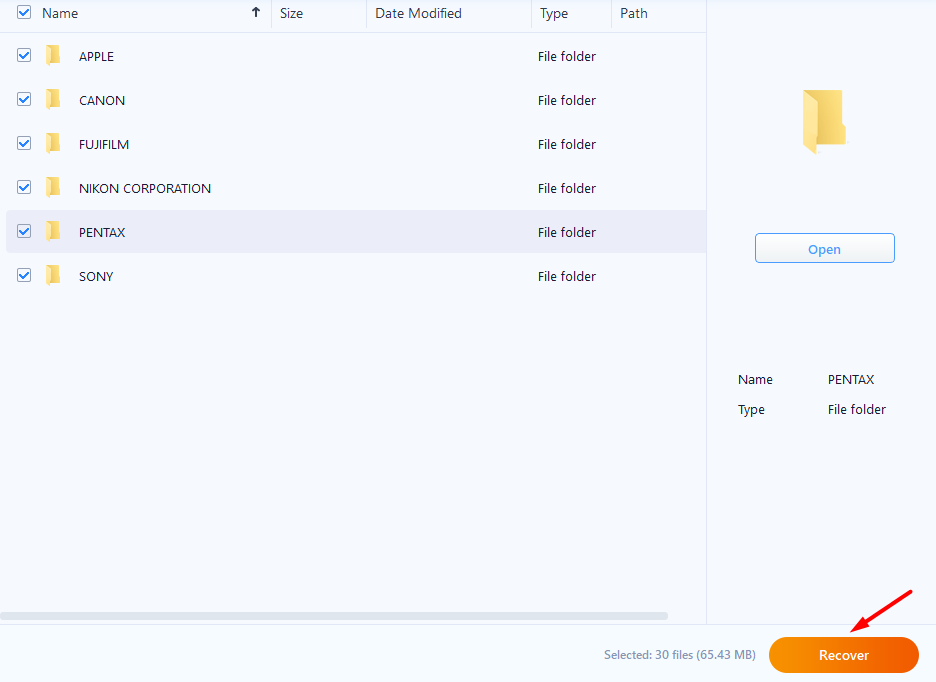 As we mentioned earlier, this is where your ability to use the free version of the software comes to a dead end. If you hit Recover when you're using the free version, you'll be met with the following screen.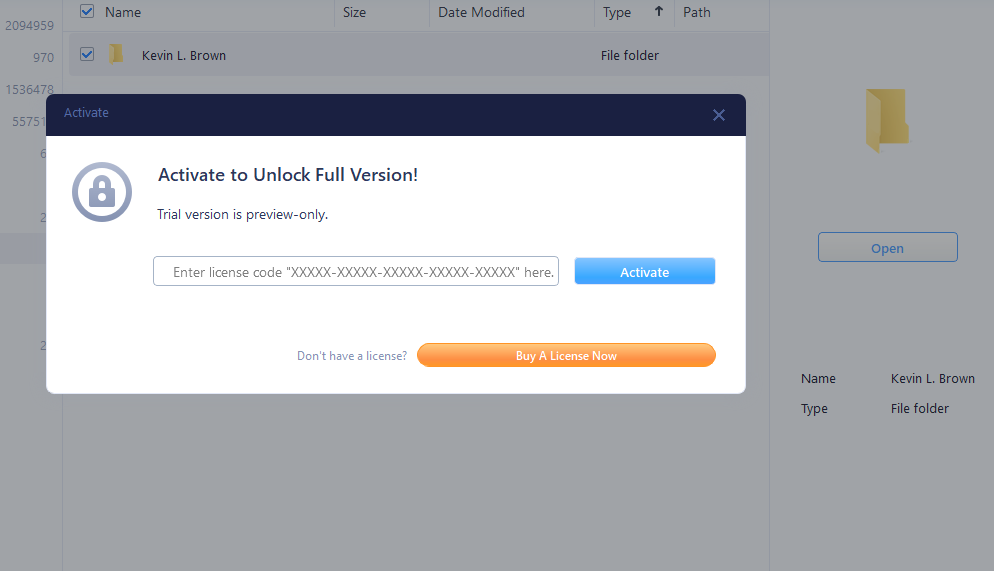 Overall, the process of recovering files with iBeesoft is easy and intuitive. It does take slightly longer than the average data recovery tool to go through drives. Thereon in, it's nice to have the preview feature so you can have a look at files and then choose the ones you want to recover.
Part #3

: Pricing

All of iBeesoft's pricing tiers offer unlimited data recovery across filetypes with a one-time payment. The only difference between them is the number of systems for which the license works.
🖥️ iBeeSoft Data Recovery - Windows Pricing
Single PC: $45.95
Up to five computers: $69.95
Company license: $299.95
🍏 iBeeSoft Data Recovery - Mac Pricing
Single PC: $55.95
Up to five computers: $69.95
Company license: $299.95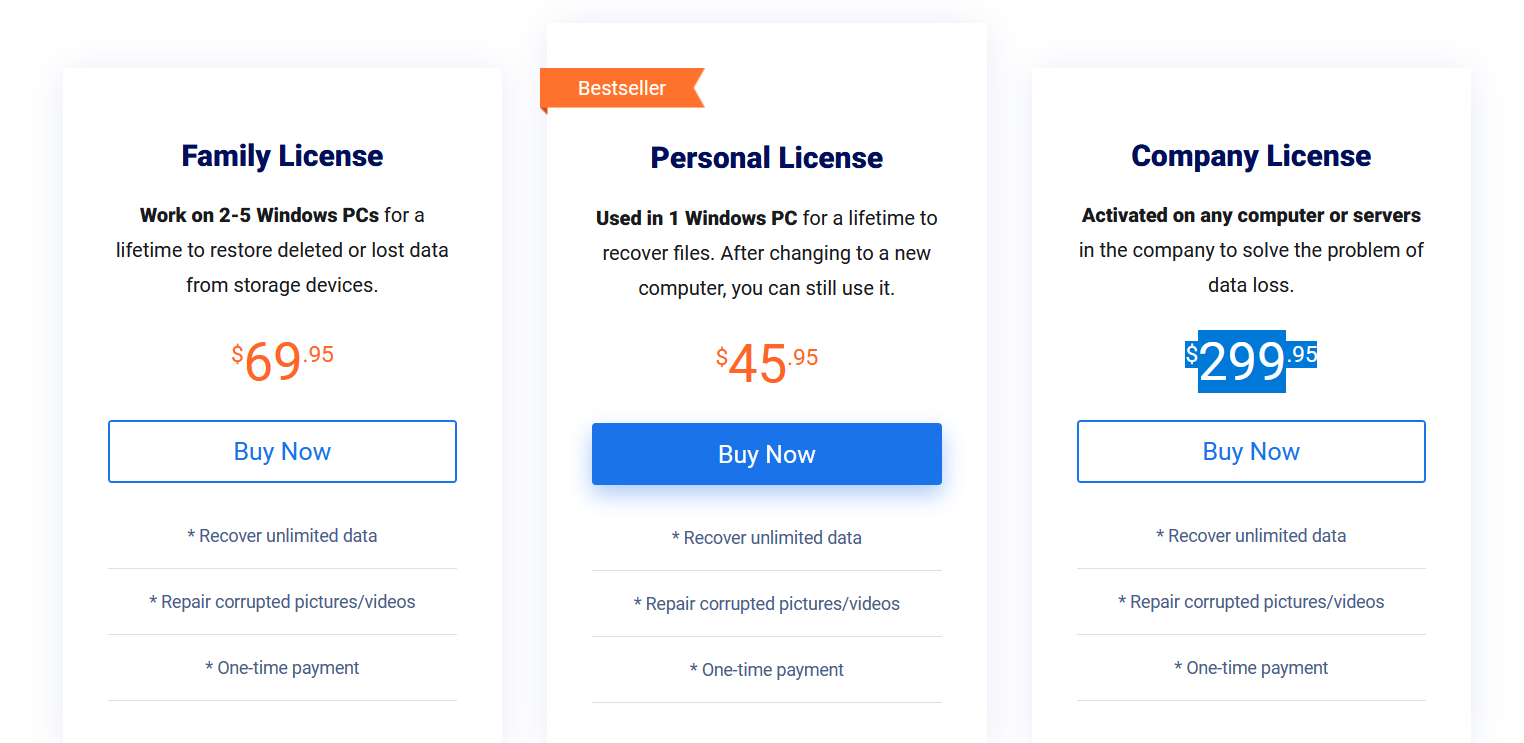 Part #4

: User Feedback

It's always a good idea to get firsthand reviews from users before purchasing a product. And since iBeesoft doesn't offer a free version, the reviews are even more valuable. We've selected a few from the Web that could give you an idea of what to expect from this data recovery software.
I accidentally deleted a very important Excel File on my laptop and used Shift + Delete. So the file was not in the trash can. I tried dozens of data recovery tools you can find on the internet, but iBeeSoft Data Recovery was THE ONLY tool that found my file!Great tool which I can fully recommend! (Tim, TrustPilot)
It is true that iBeesoft's data recovery tool can find a file that you lost due to accidental deletion on Windows OS. However, it would be very surprising if it were the only tool that could recover a particular file for you. There are other tools out there that offer similar features and comparable performance.
One thing that did disappoint us about the iBeesoft Data Recovery software is that it runs a bit slow. When it comes time to recover your data, you might find yourself waiting for a bit. (Nerd Techy)
This piece of feedback squares with what we found in our trial. The iBeesoft data recovery process can be slightly slower than other such tools. It will help if you can isolate one or two filetypes before beginning the process so you can speed the process up.
I used iBeesoft software and it worked by recovering some lost photos, however it was behind a paywall to get my data. Are they gonna steal or leak my data now? I looked up on websites that they were trusted, but now I'm actually scared they might have access to my information. (u/Internal-Wave4595, Reddit)
Like we said earlier, iBeesoft lets you trial its software up to the point where you can actually recover the data. The appearance of the paywall doesn't imply that your data is at risk. It simply means that you can either give up at this point or pay to recover your files.
FAQ
Yes, iBeesoft is a legitimate company and is known to have a widely used (paid) data recovery tool.
iBeesoft lets you try out its software for free except for the recovery step. That means that you can search, identify, and preview lost files, but you'll have to pay for a license to carry out the recovery process.
iBeesoft's recovery tool is documented by several publications and reviews online. It really does work when it comes to retrieving lost files.
iBeesoft Data Recovery Verdict
iBeesoft is the kind of data recovery tool that is great for anyone who doesn't have too much experience using software of this kind. The entire process of searching for and retrieving lost or deleted files is highly simplified in the tool. Right from the point of installation to recovering files, it's easy to figure out what the next step is and what the result of each process is.
The one sticking point you might have with the tool is the amount of time it takes to scan for lost files. This does depend on the size of the drive that you have it go through; the larger the drive, the longer the process will take. But on average, iBeesoft seems to take longer than some of the other tools in its category.
It can be a tad frustrating to use a free version of the product only to run into a paywall as soon as you have to recover a file. iBeesoft would do better to inform users in advance and in more explicit ways that this is going to be the case.
There does seem to be word out there that iBeesoft is a white label version of EaseUS Data Recovery Wizard. For the sake of comparison, here's what the EaseUS home screen looks like.
And here's another look at iBeesoft's data recovery tool.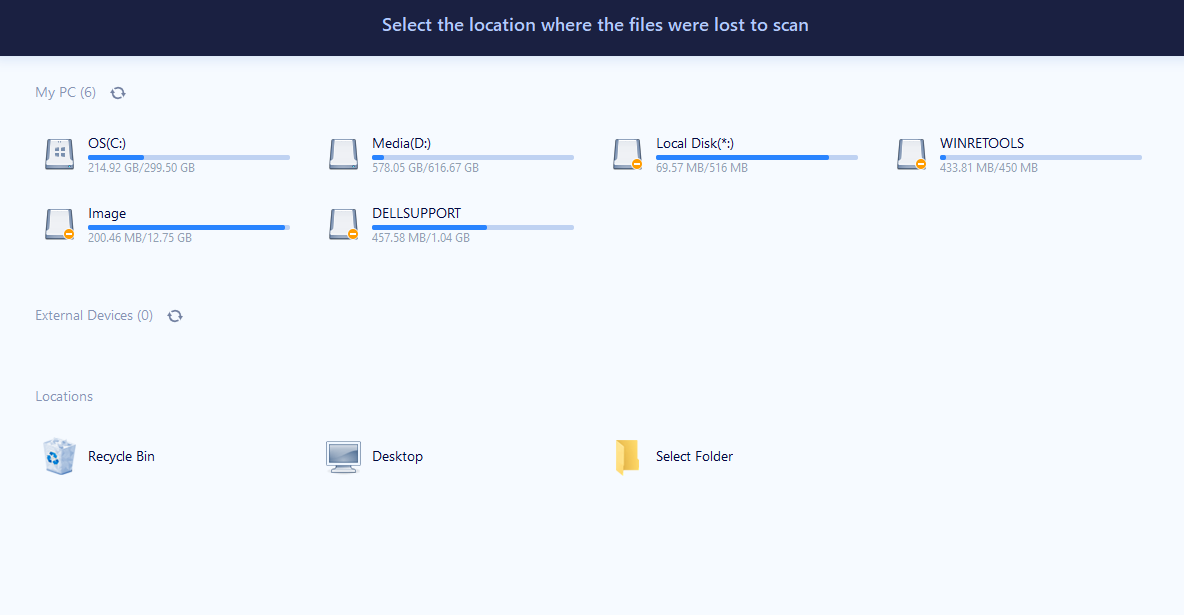 Below is how EaseUS presents the file tree after scanning the contents of a drive.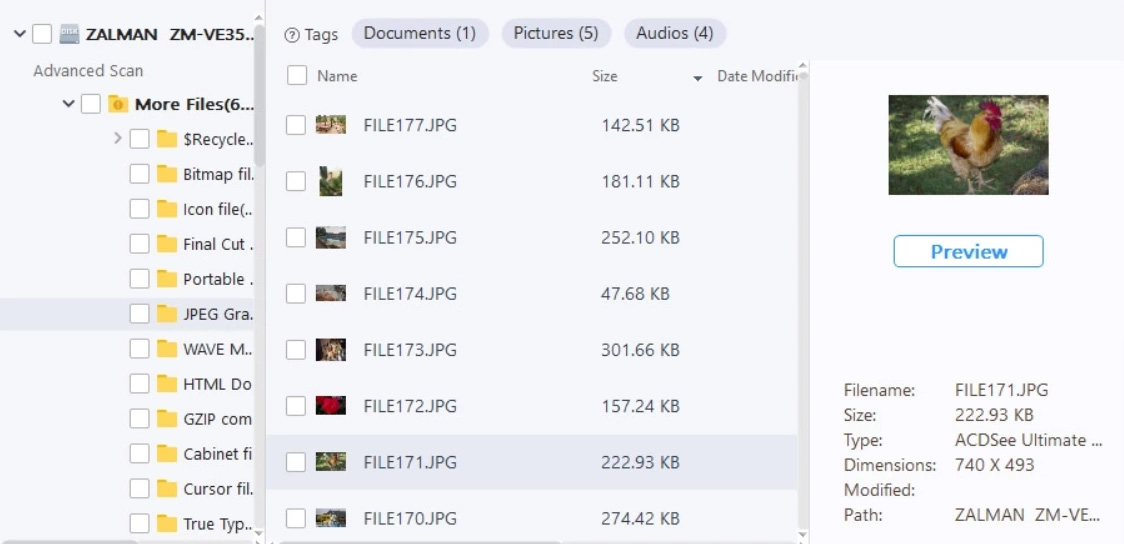 And here's the same for iBeesoft.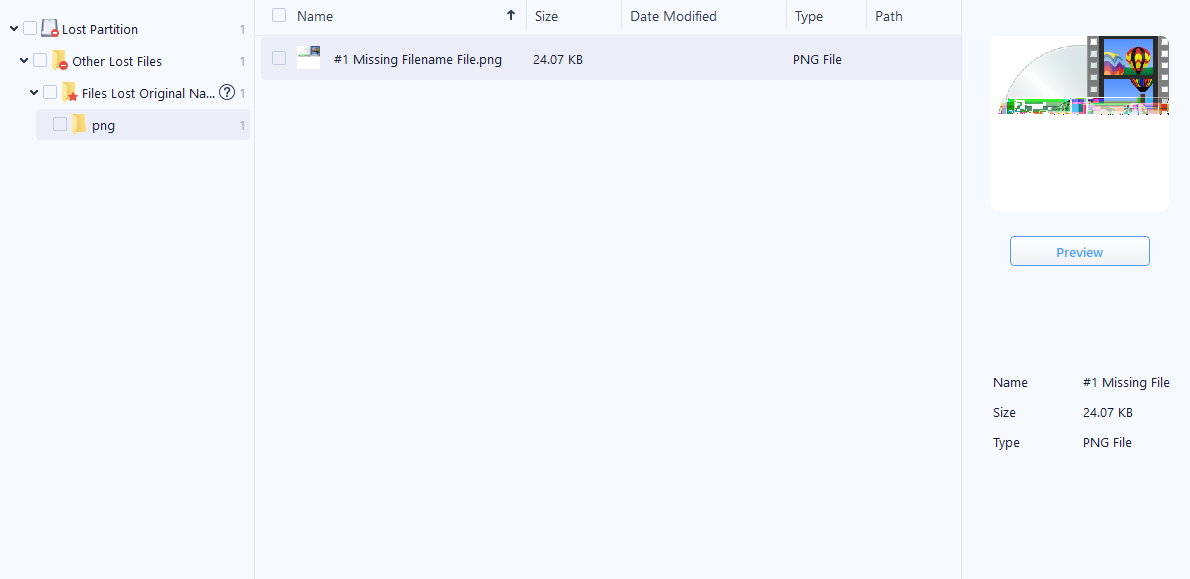 As you can see, there are some similarities in the user interfaces of the two tools. This isn't, of course, definitive proof that iBeesoft is a white label version of EaseUS. But it does point to the possibility that the two share the same underlying code.
It must be noted that while their features are largely the same, iBeesoft doesn't have a free version with a recovery feature whereas EaseUS does. Additionally, EaseUS' pricing starts at $69.95, whereas iBeesoft starts at $49.95, making it the cheaper option.
Once you do pay for it, iBeesoft offers powerful data recovery capabilities. It gives you the ability to recover many different types of files from many different kinds of storage devices. That combined with the reasonable price tag make iBeesoft a strong data recovery product, but a free version with more teeth would have been nice since that's par for the course in this niche.
---
✅
Our verdict: 4.0 out of 5.
Andrey Vasilyev is an Editorial Advisor for Handy Recovery. Andrey is a software engineer expert with extensive expertise in data recovery, computer forensics, and data litigation. Andrey brings over 12 years of experience in software development, database administration, and hardware repair to the team.