Losing an AEP project file can significantly compromise your workflow, especially if that project contains files for an important personal or commercial project. Such data loss can happen in various scenarios, sometimes by mistake or even unexpectedly, due to a system crash or logical corruption.
🗨️
If you've lost or deleted an AEP file and aren't sure how to recover it, don't worry. There are several ways to help you recover unsaved or deleted AEP files without restarting your project from scratch. This article takes you through all available recovery methods.
🔗
Click here if you want to skip straight to the recovery techniques.
What is the Adobe After Effects (AEP) File?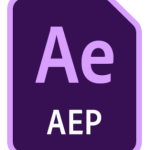 An AEP file is a video project primarily associated with Adobe After Effects.
Adobe After Effects is a motion graphics and visual effects software widely used to edit videos with special effects. The AEP project file contains multiple compositions with a collection of layers and assets, including video footage, audio, images, effects, and timelines. They are stored in binary format and are used to produce high-quality videos.
Since the AEP file stores such crucial information, accidental deletion or data loss can have adverse consequences. Thus, it becomes essential for users to understand how to recover unsaved or deleted AEP files.
Is It Possible to Recover an Unsaved or Deleted AEP project?
Yes! It is absolutely possible to recover unsaved or deleted After Effects projects on Windows.
Perhaps the quickest way to retrieve your deleted AEP project is to restore it from the Recycle Bin (of course, if you haven't emptied it yet). However, not all data recovery methods would be as easy to execute. In cases where recovery from the trash folder isn't possible, we suggest you turn to other methods to recover your AEP projects successfully.
Alternatively, if your After Effects program crashed, you might be dealing with unsaved files. Stay tuned for data recovery methods to recover such unsaved files.
❗️
Caution! – If you've lost your AEP files, we strongly recommend you stop using your computer immediately. Continuously using your system after data loss can result in the deleted files being overwritten, thus reducing your chances of successful data recovery.
How to Recover Unsaved After Effects Project?
Adobe offers solid features on most of its Creative Suite software to protect your data from being completely lost. Let's look at some methods that could help you retrieve your unsaved After Effects project.
Recover from Autosave
Adobe constantly updates its creative software and adds new features to protect your data. If enabled, the Autosave feature in Adobe After Effects keeps saving your AEP project at regular intervals. Thus, it is beneficial in situations like an unforeseen computer crash or a power failure.
To enable Autosave, follow these steps:
Go to Edit > Preferences > check Auto-Save > Click Ok.
You will see an option to Save Every [Eg. 20 minutes]. Ensure that you select one.
To see if your unsaved file can be recovered via Autosave, follow these steps:
Launch After Effects again.
When it opens, a dialogue box will appear on your screen. Click OK.
If After Effects has a recovered version of your file, it will open immediately.
Now, go to File > Save As and save the recovered file.
Recover from an After Effects Backup
With the Autosave feature, After Effects also saves backup versions of your AEP project. If Autosave doesn't work, you can navigate to this folder to recover your unsaved AEP file. However, before you turn to this method, ensure that your Autosave is enabled.
Here's where you can find the backup recovery folder:
Go to Edit > Preferences > Auto-Save.
Follow the path mentioned under Auto-Save Location. It shows you two options – Next to Project or Custom Location.
In our case, the Next to Project option was selected, and the path was C:\Users\hp\OneDrive\Documents\Adobe\After Effects
Once you navigate this folder, find and open the latest recovered version of the AEP file. When the file opens, use the Save as an option to save the recovered file.
Recover from Recent Files
Another straightforward method to recover your unsaved After Effects project is to use the 'Open Recent' option. If you've forgotten to save the file you were last working on, or if your system crashed unexpectedly, it's probable that After Effects saved the project under the list or recently opened files.
Follow these simple steps to recover your AEP file:
Go to File > Open Recent > From the drop-down menu, select the file you want to recover.
Adobe will now open its last saved version of the project.
⚠️
The 'Recent Files' option can only work if you've worked on that particular project fairly recently. If some time has passed, we recommend you turn to other methods to recover your unsaved After Effects project.
Restore to a Previous Version using Windows File History
Besides Adobe features, your Windows system also has inbuilt features to help restore your AEP file to a previous version. If your device crashes or your AEP file becomes corrupted, you can try recovering your file via Windows File History. But for this method to work, this feature should be enabled.
Leveraging the Backup & Recovery features on Windows can help quickly recover unsaved and deleted data.
Let's have a look at restoring unsaved AEP projects with Windows File History:
Press Win + S and type in File History.
Now, enable the File History option. To turn on File History, select an external drive or network to store your data backup. Now, select the Turn on option.
Now that the data on your system is backed up on a external device, go through available backups and locate the AEP project you want to restore.
Once you've made a choice, click on the green Restore button to send the available version of the AEP file back to its original location.
How to Recover Deleted After Effects Project?
Third party data recovery tools are extremely handy especially while recovering permanently deleted data.
✅
Turning to data recovery software to retrieve your After Effects project is the best option in scenarios such as drive corruption or data deletion.
For the purpose of this article, we will demonstrate two leading data recovery software – Disk Drill and Remo Recover.
Option A:

Disk Drill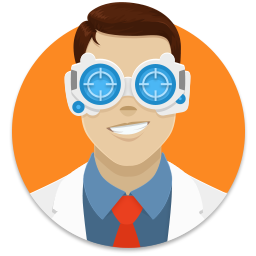 Disk Drill Data Recovery is one of the leading data recovery solutions available on the market. It is one of the most reliable solutions to help retrieve lost or permanently deleted AEP file projects.
Disk Drill offers a sophisticated algorithm and premium features to restore lost files professionally in an easy way. What's more, Disk Drill on Windows provides 500 MB worth of data recovery for free.
Follow these steps to retrieve your AEP file project using Disk Drill:
Download, Install and launch Disk Drill.
Select the drive or partition from which you want to recover your AEP file.
Choose the All Recover Methods option. However, you can also choose a specific recovery method — Quick Scan or Deep Scan.
Now, click Search for Lost Data. You can pause, save or resume the scan whenever you want. Disk Drill also allows users to mount scanning results and save search results for later.
Once the scan is complete, click Review Found Files.
Use the search bar and type in .aep to filter After Effects Project files. Preview and select the AEP file you want to retrieve and click Recover.
Type in the recovery location and ensure you're restoring your files to a different drive or partition from which you've retrieved the After Effects project. Finally, click Ok.
🔗
Using Disk Drill to get back your AEP files is a simple, effective solution, and you can use it to recover over 400 different file types. For a detailed analysis of Disk Drill and all its features, go through our full Disk Drill review.
Option B:

Remo Recover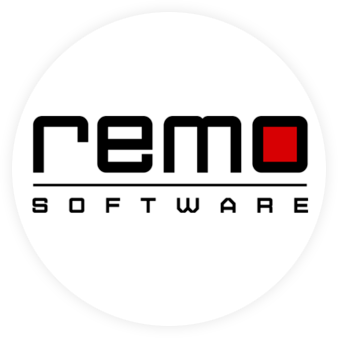 Remo Recover is another data recovery software that has been on the market for years. It is capable of recovering your deleted AEP files effectively and boasts of an intuitive interface with a simple design and practical features. It also allows users to retrieve files from various storage devices like non-booting hard drives, external drives, memory cards, etc.
However, Remo Recover's only limitation over software like Disk Drill is that it doesn't offer free data recovery. The trial version only allows users to scan and check the results. However, users need to buy and activate the software to recover any data.
Follow these instructions to recover your AEP file project with Remo Recover:
Download and Install Remo Recover on your Windows system.
Launch Remo Recover and from the available disks and partitions, select the drive from which you want to retrieve the AEP file.
Click Scan to initiate data recovery. The software will indicate the progress on your screen, along with drive capacity, model, time taken, and sectors crawled.
After the scan is complete, a list of recoverable files and folders will appear on the screen. Remo Recover also arranges your data in two ways – File Type View and Data View.
If you cannot locate the desired file, you can use the Deep Scan option for an intensive scan. Now, Preview the files you want to be retrieved.
Use the checkbox to select the AEP file you need to restore and click Save.
Finally, choose a location to save your recovered AEP files, and click Save to complete the process.
Note that you will only be able to finish the recovery process if you have the paid version. In the free version, you can Save Recovery Session to continue the process later.
FAQs
Conclusion
The process of recovering unsaved or deleted After Effects files can seem challenging, but it doesn't always have to be tough. The methods mentioned in this article to help users recover their lost AEP files are quick, efficient, and economical. You can follow them to retrieve data in different situations easily.
However, we advise users to keep backups of their data and critical files to avoid severe data loss scenarios.
Joshua is a content curator for Handy Recovery. His expertise involves taking intricate IT concepts and breaking them down into super easy to understand chunks. He's been wielding the writing sword for quite some time now - 3 years to be precise. Digital marketing, data recovery, and anything "techy" are Joshua's niches.
Andrey Vasilyev is an Editorial Advisor for Handy Recovery. Andrey is a software engineer expert with extensive expertise in data recovery, computer forensics, and data litigation. Andrey brings over 12 years of experience in software development, database administration, and hardware repair to the team.