Whether it's from accidental deletion or data compromise, losing important media from your smart device or camera SD card can be a really tough break, especially if it's files related to work. Luckily enough, there are a few reliable methods you can try out in order to retrieve your lost information.
🗨️
This guide is dedicated to teaching you the different ways you can recover data from PNY SD cards amidst various data loss scenarios, as well as tackling various questions related to the topic.
Is There a Way to Recover a PNY SD Card?
Just like with any other storage medium, there are a few techniques that you can leverage that may be able to help you recover files from PNY SD cards depending on how severe the data loss is.
The methods we'll be discussing in this article rely mostly on third-party data recovery programs that you can use to retrieve the files yourself, though more extreme cases of data compromise may require you to take your memory card to a recovery professional for examination.
⚠️
Keep in mind, however, that before attempting to recover PNY SD cards, it's a good practice to first clone your memory card and try retrieving the files through the backup instead. That way, you won't run the risk of losing more data from the storage medium through the recovery process. In fact, it's best if you stop using the memory card altogether after the data loss has occurred, in order to avoid overwriting any retrievable data.
Option A:

Disk Drill

The best DIY way for PNY SD card recovery is through a quality data recovery program. We recommend trying out Disk Drill – a fantastic recovery app that boasts exceptional success rates, a well-crafted user interface, compatibility with a wide range of file formats and storage media, and lots of great extra features.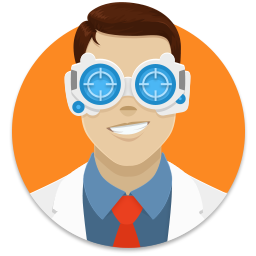 ✅
You can make use of the solid free version that grants you access to all of the program's features for up to half a gigabyte's worth of data recovery.
Plus, Disk Drill has a built-in byte-to-byte backup tool that allows you to create a perfect copy of your PNY SD card. That way, you can attempt the recovery from the backup instead of the actual card, as discussed in the previous section.
Follow the steps outlined below to retrieve lost data using Disk Drill:
Download the Disk Drill setup file from the official website.
Run the downloaded setup file and follow the instructions provided until the program is properly installed.
Launch the Disk Drill app and connect your PNY SD card to your computer via a card reader and highlight that instead. When you're ready, click the Search for lost data button on the bottom-right corner of the window to proceed to the next step.
Disk Drill will now begin scanning your memory card. The duration of this process depends mostly on the size and read speed of the card, as well as how much information is on the medium. While your card is being scanned, you can click any of the category icons shown on the screen or click the Review found items button on the top-right corner. Either of the two will take you to the results page so you can see the recoverable files the app has found so far.
Highlight the files you'd like to recover by marking the checkboxes on the side of the file names. Once you've selected the necessary files, click the Recover button along the bottom of the window.
A pop-up window will appear asking you to select a location where your recovered files will be stored. The destination must be on a separate storage medium than the one you're recovering from or you'll end up encountering an error. After selecting a location, click the OK button to start recovering your files.
How long the recovery process takes depends primarily on how much information you're trying to recover.
⚠️
Once it's done, you'll see a Show recovered data in Explorer button that you can click to go straight to your recovered files.
Option B:

PHOTORECOVERY® PNY Edition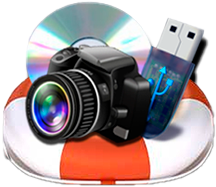 Contrary to the name, this app allows you to recover more than just photos, as it can also help you retrieve lost or deleted videos, music, and various different file types, such as text files, spreadsheets, and other kinds of documents.
❗️
Unfortunately, it's a very archaic-looking piece of software that looks like it was created sometime in the early 2000s and the free version only gets you as far as scanning your storage medium for recoverable files.
Actual recovery requires you to purchase the program and it's rather pricey considering the quality you're getting in return. Here are the steps to getting as far as the scanning section:
Download the PNY PHOTORECOVERY installation file from the official website.
Unzip the file, launch it, and follow the on-screen instructions until successfully installed.
Launch the app and click the Next button on the bottom-right corner.
Select the types of files you want to recover and the device manufacturer respectively, then click the Next button.
Choose your PNY SD card from the list of available storage mediums and hit Next.
Here, you'll see a summary of the choices you've made so far, along with a folder icon above the Next button that you can click to alter the destination of your recovered files. Click Next to start the scanning process.
As PHOTORECOVERY scans your storage medium, the recoverable files will start appearing on-screen, along with thumbnail previews so you know what they are. Unfortunately, that's as far as the trial version gets you since you'll run into an error message when you attempt to recover your files.
What About Damaged/Broken/Not working PNY SD Cards?
It's worth noting that both of the aforementioned recovery methods do not apply to storage media that have incurred data loss as a result of physical damage, high fragmentation, overwritten information, and other types of scenarios that are irrecoverable through DIY techniques.
For instances such as these, your best bet is to seek the help of some of the best SD card recovery services in your area. It'll likely still be a long shot for drives that are heavily damaged or have sustained heavy data loss, but the techniques these services utilize will give you the possible chance of recovering at least some of your missing files. Of course, you should always do your research regarding data recovery costs beforehand, as some jobs can end up being pretty pricey.
Frequently Asked Questions (FAQs):
Final Thoughts
Disk Drill remains the best way to recover lost files from your PNY SD card, considering how the brand's own data recovery software is rather outdated, has no free trial, and is quite pricey for what it has to offer. But if your memory card incurred data loss resulting from damage or other scenarios that are out of Disk Drill's scope, then you'll have to consider sending it to a quality data recovery service near you.
Emma Collins is a Content Writer at Handy Recovery. She used to work as an Assistant Language Teacher (ALT) in Hokkaido, Japan before she finally changed careers and focused on digital marketing, content writing, and copywriting. For 5 years, she has already written thousands of articles and web pages on different niches, such as fashion, finance, digital marketing, and technology— particularly android, iOS, Windows, social media, and more.
Andrey Vasilyev is an Editorial Advisor for Handy Recovery. Andrey is a software engineer expert with extensive expertise in data recovery, computer forensics, and data litigation. Andrey brings over 12 years of experience in software development, database administration, and hardware repair to the team.