Although SD cards are reliable storage units, you still run the risk of losing your data to unfortunate corruptions, virus attacks, or accidental deletion. Most people would panic when they see that their files and folders have disappeared, but luckily, there are a few ways to bring back your data without requiring professional help.
🗨️
In this article, we will look at how to recover data from Lexar SD cards by using two of the most advanced data recovery software available online.
Is There A Way to Recover a Lexar SD Card?
The answer to this question is complicated as it entirely depends on the type of damage sustained by your Lexar SD card. Let's look at a few scenarios to see if it would be possible to perform Lexar card recovery.
⚠️ Accidental Deletion: When a file is deleted, it does not magically disappear. Instead, your operating system marks its address as empty so that new data can be stored in the same position on the drive. Unless that address is overwritten, it is entirely possible to recover deleted files from SD card. However, writing is not a linear process, as any new data introduced to your storage unit will be divided into chunks, and there is no way to tell where that chunk will be stored. Hence, it is recommended to recover accidentally deleted files as quickly as possible before it gets overwritten.
⛔ Formatted SD Card: There are two ways to format any storage drive, including a Lexar SD card, namely quick format and deep format. While it is tough to recover files from an SD card that has been deep formatted, you can easily recover your files from your SD card if you have put it through a 'quick format.' It can be done by using data recovery software such as Disk Drill, without needing a professional background.
👾 Corrupted SD Card: If you have a corrupted Lexar SD card, you'll have to create a disk image for it and then perform data recovery on the said disk image to retrieve your files and folders. Even though it may sound hectic and technical, you can easily recover files from a corrupted SD card by using third-party data recovery software at home.
🚫 Damaged SD Card: While it is possible to recover your data from a damaged Lexar SD card, it depends on the level of harm sustained by it. Since SD cards are delicate, it's best to either keep them safely stored or plugged into a device. However, if the damage is severe enough, you might have to contact an SD card recovery service.
How to Recover Data From a Lexar SD Card
Now that we've been through all the possible scenarios that could result in you losing your data, let's go over the DIY methods to recover it. For the purpose of demonstration, we will be using two of the most popular data recovery software: Disk Drill and Lexar Recovery Tool.
Option A:

Disk Drill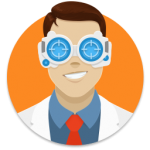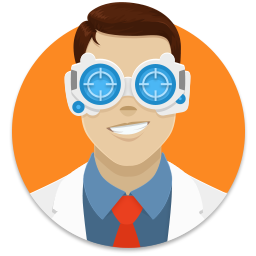 Disk Drill is a freemium data recovery software that is well-renowned for a multitude of reasons. But most importantly, it is easy to use and features an extremely simple-to-understand GUI that makes the tool ideal for casual users who do not have a background in data recovery.
✅
The best part is that Disk Drill supports all types of memory cards & can recover almost all RAW image and RAW video file formats. Here's how to use it:
Download Disk Drill from the official website.

❗️

This is a direct download link.

Navigate to disk-drill-win in your Downloads folder and run it.
Now, click on the Install button to begin the installation. Be patient, as this process may take a few moments.
Once the installation is complete, click on Launch.
Once you're on the Disk Drill home screen, click on Drive Backup to continue.
Next, you'll want to create an SD card backup before recovering data. Select your Lexar SD card from the list of available devices and click on Byte-to-byte backup.
A dialogue box will appear on your screen where you can rename the backup file, select file type and destination folder. Once you're all set, click on OK to proceed.
Be patient as Disk Drill creates a backup of your Lexar SD card. The time may vary depending on the size of your drive.
Once the process is complete, head to the destination folder where you saved the backup. You will find a folder with a .dmg extension.

👀

This folder is a byte-to-byte copy of your original drive, and you can interact with it as you would with a physical drive. Naturally, you can use this disk image for data recovery using Disk Drill.

Now, go to the Disk Drill homepage and click on Data Recovery on the left-hand side of your screen.
Click on the 'three-dot icon' on the right-hand side of your screen, and select Attach disk image…
Now, select the backup disk image you've just created and click on Open. It will appear under a new category called Mounted Images.
Finally, click on Search for lost data to run a recovery process on the disk image.
Once the recovery process is complete, click on Recovery all items.
Now, select a destination for all your recovered files and click on OK to save them.
Once you've recovered all your important files and folders, if needed, you can format the SD card to solve the issue and later transfer the data back to it.
Option B:

Lexar Recovery Tool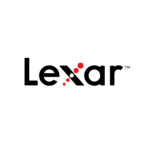 Unlike other SD card manufacturers, Lexar provides a dedicated tool to recover files from Lexar SD cards. Similar to Disk Drill, the Lexar recovery tool is a free SD card recovery software that also features an easy-to-understand user interface and a quick and easy data recovery process. What's best about this option is that it is tailor-made specifically for Lexar SD cards so you can never go wrong with it. Here's how to use it to perform Lexar SD card recovery:
Download the Lexar recovery tool from the official website.
Open the Downloads folder and navigate to the Lexar recovery tool compressed folder. Inside the folder, you will find the application. Run it.
Once the installation is complete, agree to the software service agreement.
On the app home screen, select your SD card.
Now, select a destination for the recovered data.
Then, click on Next to proceed with your Lexar SD card data recovery.
On the next screen, you'll be asked the types of files you want to recover. Click on All Types and then Next.
The Lexar recovery tool will now scan your SD card.
Wait patiently for the scan to finish.
Once the tool has found all the files, you can handpick the ones you want to recover. Once you're done, click on the Recover button located on the top-right side.
Wait patiently for the recovery process to finish. You'll get prompted with a pop-up indicating that all the files have been recovered.
Close the Lexar data recovery program.
What About Damaged/Broken/Not Working SD Cards?
Data recovery software such as Disk Drill and Lexar Recovery are excellent tools that are capable of recovering data from a dead SD card that is not showing up in file explorer. But will they work on damaged/broken SD cards? Well, it depends on the amount of damage sustained by the memory card.
If the damage is minor, you might be able to recover your files without any issue or even get your SD card repaired at the nearest Lexar service. Or, if your SD card has water damage, you can let it dry overnight before plugging it back in. However, if your memory card is severely broken, it could be hard for even the best data recovery services to recover any data from it. In such cases, it's best to replace it with a new one.
Frequently Asked Questions
Lexar Recovery Tool is a free data recovery software designed specifically for Lexar storage devices such as SD cards. It is available on both Windows and macOS and has an easy-to-understand application that follows a minimal-step procedure to recover files that have disappeared from your SD card.
First, select External Device Recovery on the Lexar Recovery Tool home screen. Then, connect your Lexar SD card to your PC using a card reader. After that, select your SD card from the home screen and scan it to find missing files. Lastly, select the files you want to recover and click on Recover.
There are two ways to format your micro SD card. Once you've plugged in your SD card to your PC, you can either use the Windows formatting tool to quick format it, or a third-party tool to get the job done.
Here's how to get your dead SD card to work:
Connect your SD card to your PC.
Download Disk Drill data recovery.
Create a byte-to-byte backup of your SD card and save it as a .dmg folder.
Mount the drive image you've just created on Disk Drill.
Use this SD card image to perform data recovery.
Retrieve your files at a safe location.
Conclusion
As mentioned earlier, SD cards are fragile storage units. Thus, you should either keep them safely stored or plugged into a device at all times. Doing this will avoid the chances of physically damaging it. However, if you're dealing with an unreadable or a corrupt SD card, you can use data recovery software like Disk Drill or the Lexar Recovery Tool to easily recover all your data without needing a professional background in data recovery.
Ojash started his tech journalism journey six years ago after quitting his job as an SEO analyst. Fueled by his passion for technology (and coffee), he writes how-to guides that help people solve problems with their computers and smartphones. When not writing, you can find him in his garage working on his electric cars or a new Arduino project.
Andrey Vasilyev is an Editorial Advisor for Handy Recovery. Andrey is a software engineer expert with extensive expertise in data recovery, computer forensics, and data litigation. Andrey brings over 12 years of experience in software development, database administration, and hardware repair to the team.