You probably already know that you can simply restore the Recycle Bin in Windows to retrieve accidentally deleted files. But do you also know that it's possible to recover deleted files after emptying the Recycle Bin? Using a capable data recovery software tool like Disk Drill, you can recover permanently deleted files in just 5 easy steps—no advanced data recovery skills required. 
The reason why it's possible to recover deleted files after emptying the Recycle Bin is simple: efficiency. It's far more efficient for your operating system to mark the storage space occupied by the deleted files as empty and allow other files to be written on it than it would be to actually erase it. 

As long as you perform the Recycle Bin recovery before the original files become overwritten, you should be able to undelete them without any data loss whatsoever.
Part 1:

How to Recover Deleted Files After Emptying Recycle Bin?
Even though Windows can't see or recover deleted files from the Recycle Bin after it has been emptied, you can still easily undelete them using Disk Drill. 
To recover deleted files after emptying the Recycle Bin in 5 steps:
Step 1

: Download and install Disk Drill. 

Step 2: Launch Disk Drill, select the storage device on which the deleted files were stored, and click Search for lost data.
Step 3

: Find all deleted files using the file format filters on the left and select them to see their preview on the right. 

Step 4: Check each file you want to recover and click the blue Recover button at the bottom. 
Step 5: Specify the recovery folder and click OK to undelete all selected files to the specified folder.
Part 2:

Disk Drill – Recover More Than Files Deleted from Recycle Bin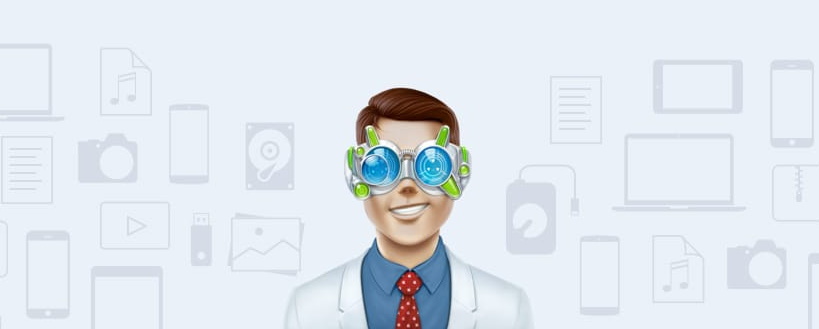 There are many good reasons why Disk Drill has been downloaded more than 10 million times by business and home users from over 150 countries. 
Easy to Use:

Data recovery tools can be intimidating, but not Disk Drill. With its intuitive and polished user interface, Disk Drill is the most approachable data recovery tool available today. Instead of overwhelming you with technical information and incomprehensible options, it reduces the entire data recovery process into a single click on the Recover button. 

Powerful:

Despite its ease of use, Disk Drill is still a professional-grade data recovery solution loved by over 500,000 pro clients and used by many world-famous companies. It supports hundreds of file formats and can restore them from all storage devices and file systems. 

Fast:

Don't have time for in-depth data recovery? Just use the Quick Scan option and discover all files deleted from the Recycle Bin in no time. You can always use Deep Scan to find files that are likely missing their original file names and locations. 

Secure: Clean Email is designed to recover your files in the safest manner possible, taking great care not to cause more hard than good. For example, it will warn you when it detects that you're attempting to recover deleted files to the same storage device on which they were originally located, which is a big no-no. 
Affordable:

Professional data recovery services can be incredibly expensive, but Disk Drill can accomplish the same for the fraction of the price. Best of all, you can preview files before recovery for free. 
Part 3:

Is It Possible to Recover Files Deleted from Recycle Bin Without Software?
Yes, you don't need to download and install a third-party software solution to recover files deleted from the Recycle Bin if you had enabled one of the built-in data backup features in Windows prior to data loss. 
Restore a Previous Version from File History 
To restore accidentally deleted files from a Windows 10 File History backup:
Open Windows Explorer and right-click on the folder where the deleted files were located. 

Select the Restore previous versions option.
Click on the most relevant File History backup and click Open in File History.

 

Select the files you want to recover and click the green Recover button.
Use the Backup and Restore Tool 
To restore accidentally deleted files using the Backup and Restore tool:
Open the classic Control Panel. 

Select Backup and Restore (Windows 7) under System and Security. 
Click the Restore my files button.  
Click Browse for files. 
Select the files you want to restore and click Add files.
Click Next and choose where you want to restore the selected files. Click Restore when done.  
What's the Best Way to Prevent the Loss of Important Data?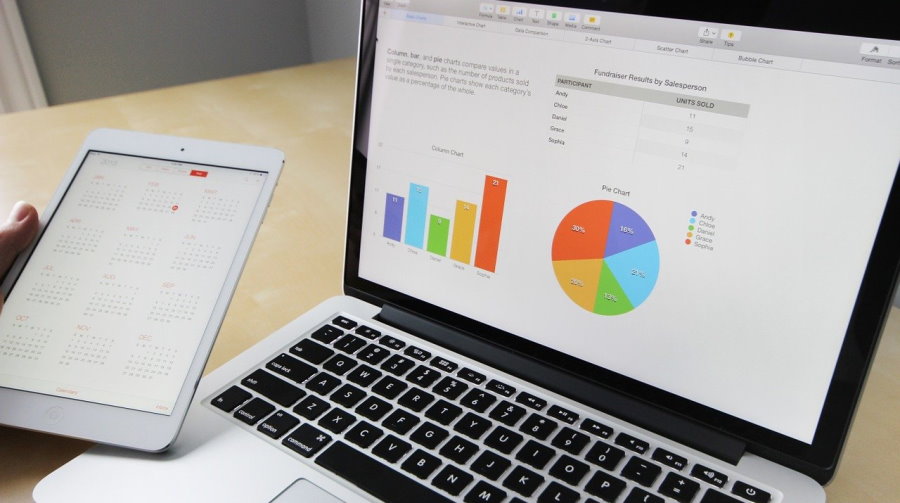 It's always a good idea to take extra steps in order to prevent the loss of important data. Even though it's usually possible to recover deleted files from the Recycle Bin or using a data recovery software tool like Disk Drill, why risk permanent data loss when you can easily prevent it by following the tips below?
Back Up Your Data

There's nothing more important when it comes to preventing the loss of important data than regular backups. If you don't want to purchase a dedicated backup storage device (external hard drive is a great choice), you can back up your data to the cloud using Dropbox, Google Drive, Microsoft OneDrive, or any other cloud storage solution with a free plan. 
Use a UPS

An uninterruptible power supply, or UPS for short, is a backup power supply that provides emergency power during a temporary power outage. Most budget consumer-grade uninterruptible power supplies can keep your computer running for just a few minutes, but even that's long enough for you to save your work and close all running applications to prevent file corruption.
Maintain Your Computer

Hard drives and other storage devices are far more likely to fail if they're constantly overheating or are exposed to excessive vibrations, high humidity, and dust. If you make sure that your computer is always properly maintained, you can avoid data loss caused by sudden and irreparable hardware failure. 
Avoid Overclocking

Overclocking is a great way how to gain extra performance without spending any money on new hardware components, but it can easily compromise the stability of your system. If you rely on your computer for work, we recommend you stay away from overclocking. 
Don't Disable Your Antivirus

Some people disable their antivirus software because they want their computer to perform better, while others don't believe that antivirus software solutions are useful in the first place. The fact remains that there's a lot of dangerous malware that can cause you to lose access to important data if you make a single mistake and allow it to enter your system. Unless you're willing to take the risk, keep your antivirus enabled.
FAQ
If the deleted files are still in the Recycle Bin, you can recover them without any software:
Open the Recycle Bin (type "recycle bin" in the Windows Explorer address bar). 

Select the files you want to recover. 

Right-click on any selected file and select the Restore option.
They don't go anywhere! Windows simply marks the storage space they occupy as free, allowing other files to be stored on it. Until the original files are overwritten, you can recover them with a data recovery software tool like Disk Drill. 
The maximum size of the Recycle Bin is automatically configured based on the size of your storage device. When you attempt to delete a file that exceeds the maximum size of the Recycle Bin, you will see the "This folder is too big to recycle" message and be presented with the option to permanently delete it. If you select "Yes," you won't be able to recover the file from the Recycle Bin. However, you can still recover all permanently deleted files using a data recovery software tool like Disk Drill.