The Solid-State Drive (SDD) is a next-gen storage device and is steadily replacing the traditional Hard disk (HDD). SSDs have the edge over their conventional counterparts thanks to faster flash-based memory.
As a tech giant, Samsung is a significant player in the SSD industry. Consequently, many rely on Samsung SSDs for storing all kinds of data.
If you accidentally deleted your SSD data, don't fret. We've covered some easy techniques for Samsung SSD data recovery.
🗨️
We've covered a little theory behind possible data deletion scenarios, but if you want to skip straight to the recovery techniques, click here.
Can I Recover Data from a Samsung SSD by Myself?
Yes. If you have verified that your data has been permanently deleted, you can recover data from a Samsung SSD by using third-party data recovery tools that scan and retrieve deleted files.
Before getting into the nitty gritty specifics of Samsung SSD data recovery, it's critical to identify the state of your SSD.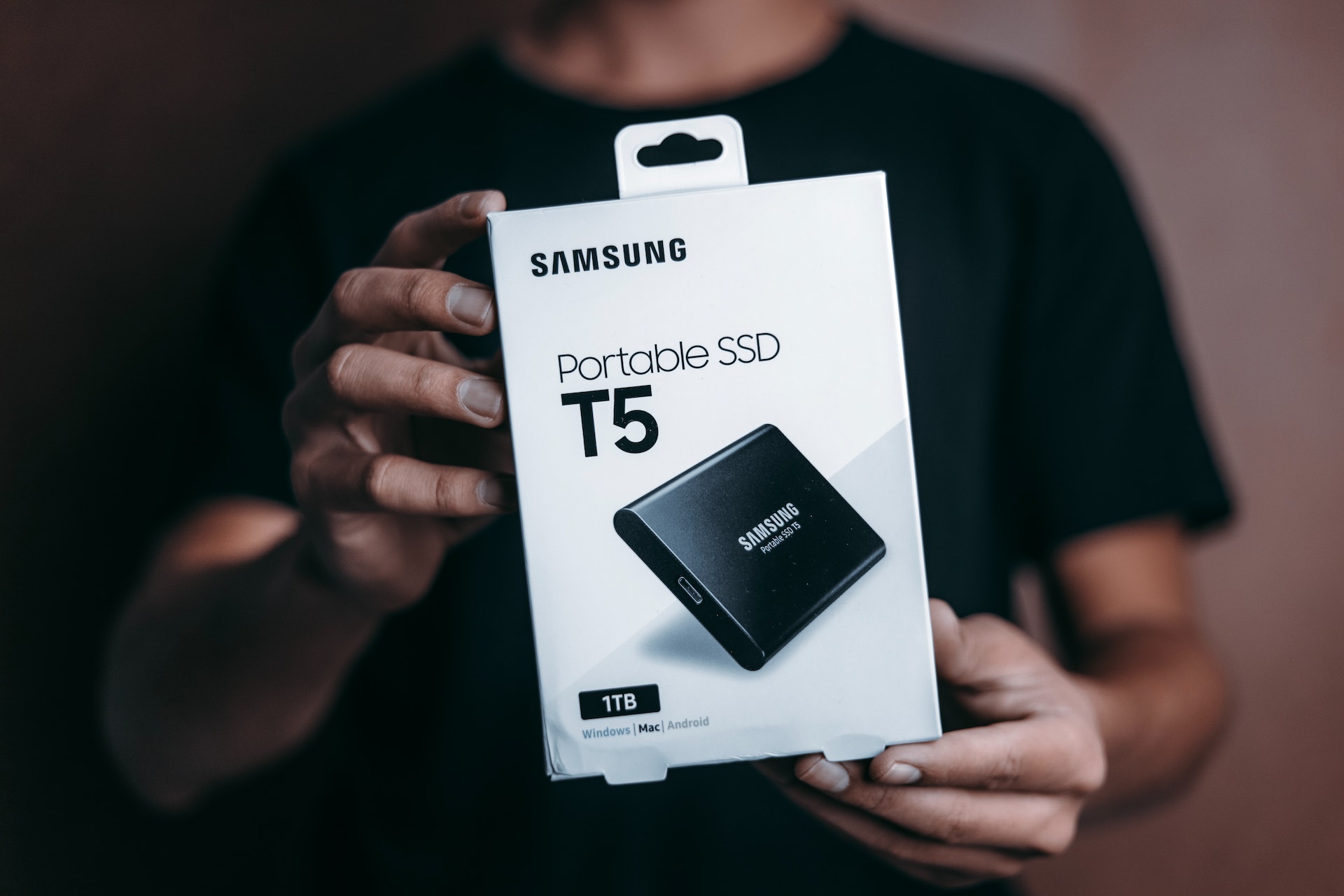 The TRIM feature is an essential system-level inclusion on all SSDs. This feature lets your OS delete redundant data blocks by clearing the flash memory cell.
TRIM effectively manages the stored data on an SSD. Thus, TRIM can improve the data writing performance, resulting in a longer life for your SSD.
⚠️
With the TRIM enabled, there's no chance of data recovery because your deleted data would immediately get overwritten (usually when your PC is idle).
Broadly, there are two main problems leading to SSD data loss:
Accidental Deletion
Accidental deletion or formatting arises from human error – and it's pretty frequent. However, as long as the TRIM feature is disabled, data recovery from your Samsung SSD is very much possible.
Samsung SSD Corruption or Physical Damage
There are several reasons behind an SSD malfunctioning or data loss:
❌ The Samsung SSD could be incompatible with your OS, thus triggering the "Unsupported File System" error.
☢️ If you dropped your Samsung SSD or cracked its exterior – chances are the drive's processor got impacted.
⏏️ Improper removal of the SSD from your computer
🦠 Malware infections or virus attacks
Fortunately, even if you have a corrupted or faulty SSD, Samsung SSD recovery is possible. Keep reading to find out how.
How to Check If Your Samsung SSD Data Is Actually Deleted
Chances are your deleted data is safely tucked in the recycle bin. This is the first place you need to search for your deleted files.
If you have a weird obsession with constantly hitting SHIFT + Delete, you should check out our tutorial on recovering permanently deleted recycle bin data.
Alternatively, we recommend you check for hidden drive partitions on your Samsung SSD. If you accidentally deleted an entire partition, you can still recover it. Try conducting a drive partition search In Windows file explorer. You might find a copy of your deleted data.
How to Recover Permanently Deleted Data with a Recovery Tool
Now, taking a shot with data recovery tools is a viable option. Several tools are out there, and our research team did their homework by compiling a list of the best data recovery apps.
🗨️
Our top pick is Disk Drill. This tool is a highly efficient and easy-to-use application that offers a recovery solution in minutes. Disk Drill supports all major SSD brands, including Samsung, Toshiba, Seagate, etc. Disk Drill also supports the data recovery of over 400 different types of files. Additionally, the tool also helps with data recovery from FAT32, EXT3/EXT4 and APFS file systems.
Disk Drill has many features ranging from byte to byte backups, partition data recovery, and NVME Data Recovery – to name a few. Check out our comprehensive review of Disk Drill to learn more about how you can benefit significantly from this tool.
Last but not least, Disk Drill is completely free (for up to 500 MB of data recovery).
Without any further ado, here's how you can perform Samsung SSD data recovery using Disk Drill:
Download, install and launch Disk Drill.
Select your Samsung SSD from the list of drives, and click on Search for Lost Data.

👀

We recommend going with the default scanning option All recovery methods to maximize the chances of recovering data from your Samsung SSD. You can try other scanning options like Partition Scan or Quick Scan if you're low on time.

Once the scan completes, click on Review Found Items.
Pick the required files and click Recover.

🗨️

Note: In this tutorial, I'm attempting to recover some lost photos.

🔍The filters option is a blessing as you can swiftly sort through the scan results for a particular file type. To filter, type in your desired file type in the top right search bar. For example, ".mp3" or ".pdf". 📂The Preview option is another helpful feature as you can view essential details like the file size or the last modified date. While hovering over files, click on the eye icon to open the preview pane.

Specify the recovery location and click OK. We recommend selecting a destination that's not the affected SSD to prevent file overwriting.
Tips to Recover Data from a Malfunctioning Samsung SSD
If your Samsung SSD is malfunctioning, don't panic. Here are some data recovery tips.
❗️
Before you proceed, we would like to throw a word of caution. These tips are for the advanced and heavy users who know their way around disks and their internal circuitry. So, please be mindful as you consider the following tips.
Tip #1:

Check the Connection & Try to Reinstall the SSD

For External (Portable) Samsung SSDs
🔌Check the connecting cable from the SSD to your PC: Try using a spare connecting cable.
⛓️Try reconnecting the SSD to different USB ports. Attempt using a USB hub if you have one.
For internal Samsung SSDs
🔧Your SSD might not have been installed correctly: The pins may have loosened. Try dismantling and reconnecting the SSD.
🧹At times, internal SSD connectors tend to oxidize, thus resulting in malfunctioning.

⚠️

CAUTION: Unless you're an experienced professional, we don't recommend cleaning the connector pins as this might damage the SSD.
Tip #2:

Install the SSD on Another PC

Chances are the fault is with your PC or OS compatibility. As a result, try connecting your SSD to another PC.
Tip #3:

Contact a Data Recovery Service Provider

If all of the steps mentioned above don't work, there's a high probability that you're dealing with a damaged or broken Samsung SSD.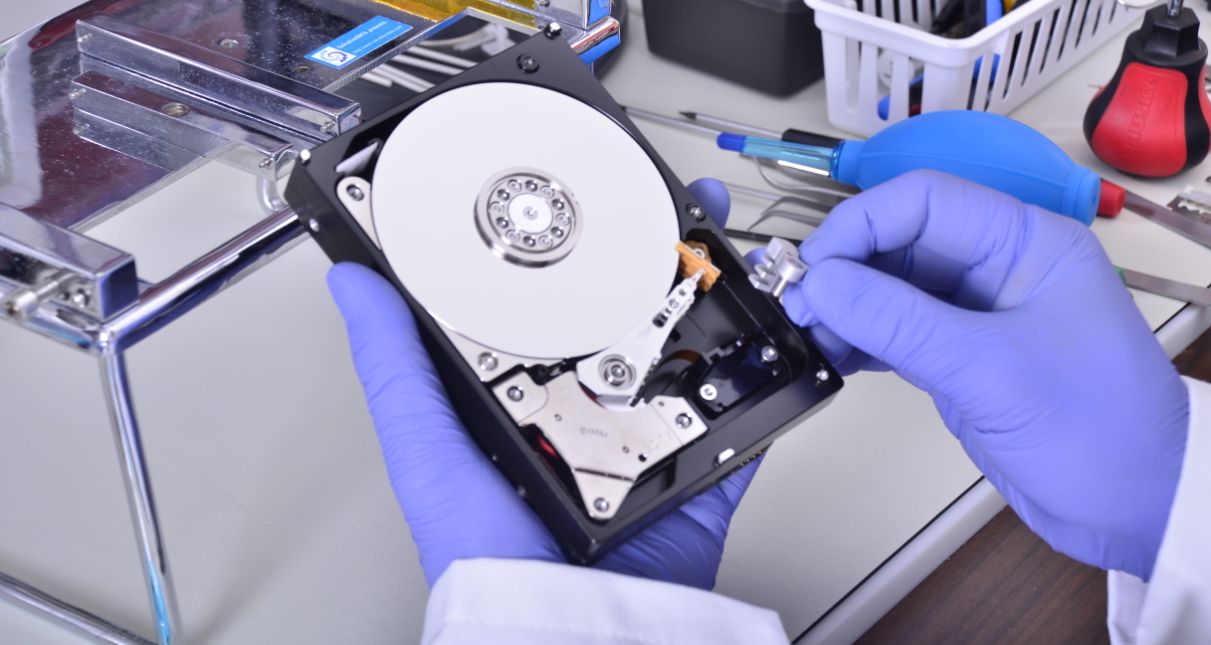 Instead of relying on DIY techniques, you must visit a local data recovery service provider. We've compiled a list of reliable data recovery services for your reference. You can contact them and get a quote for the data recovery procedure.
FAQs
Conclusion
Dealing with data loss on any device is a hassle – especially if it's your Samsung SSD. Accidental deletion and SSD corruption/damage are the main culprits behind data loss. We have demonstrated data recovery from a Samsung SSD using a Third Party Recovery Tool like Disk Drill.
We have also highlighted specific tips to recover data from a malfunctioning SSD. Please note that we also have a separate article on how to recover data from a Mac SSD.
Joshua is a content curator for Handy Recovery. His expertise involves taking intricate IT concepts and breaking them down into super easy to understand chunks. He's been wielding the writing sword for quite some time now - 3 years to be precise. Digital marketing, data recovery, and anything "techy" are Joshua's niches.
Andrey Vasilyev is an Editorial Advisor for Handy Recovery. Andrey is a software engineer expert with extensive expertise in data recovery, computer forensics, and data litigation. Andrey brings over 12 years of experience in software development, database administration, and hardware repair to the team.