M.2 NVMe SSDs are a relatively new storage technology when compared to regular 2.5" SSDs, and HDDs. However, they are still susceptible to data loss, like any other storage drive. But users need not panic, because NVMe data recovery is possible, and we've made it even more approachable in our guide below.
What Is an NVMe SSD?
When discussing SSDs, the terms M.2 and NVMe are frequently used together, especially in recent years. However, they are not interchangeable–the former is a form factor and the latter a protocol or specification on how the system CPU and the SSD communicate.
M.2 is a form factor, and M.2 SSDs are smaller when compared to standard 2.5" SSDs. Typically, they connect to your motherboard using a modified PCIe (Peripheral Component Interconnect Express) slot. Some M.2 SSDs may also use a SATA connector. But in all cases, they slot directly into the motherboard; i.e. there are no cables involved.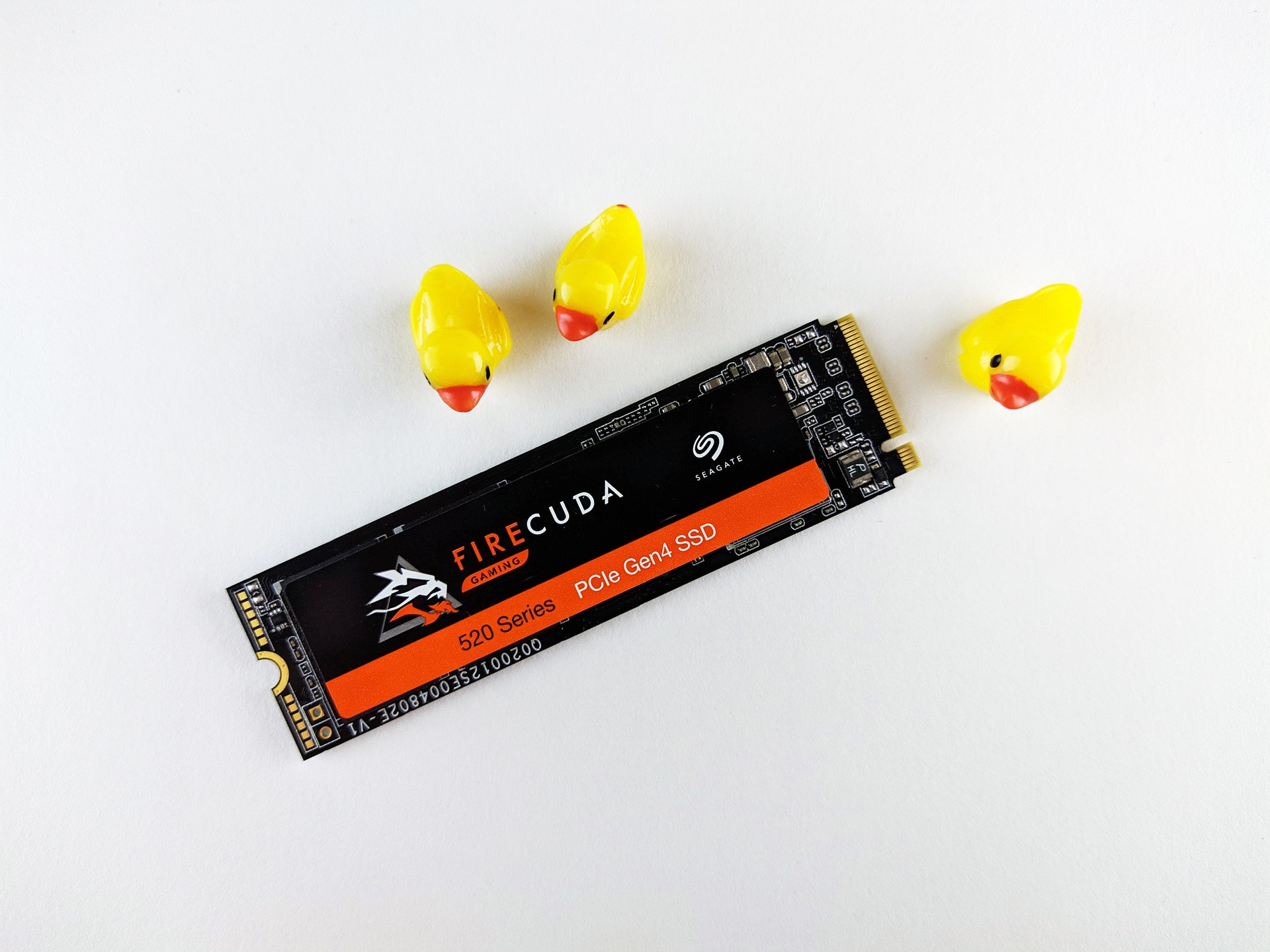 The NVMe (Non-Volatile Memory Interface Express) protocol specifies how your computer accesses and uses the flash memory in SSDs. It is a communications interface containing a set of instructions and a driver. It has many advantages over older communications interfaces like SATA with AHCI (Advanced Host Controller Interface) drivers–most notably faster speed and lower latency.
👀
NVMe SSDs using the PCIe Gen 4 slot, independent of form factor, can reach read-write speeds of up to 7500 MB/s. SATA SSDs on the other hand have speeds of up to 550 MB/s. Naturally, these numbers can slightly vary, depending on the manufacturer and across different SSDs.
Due to the lack of connector cables, users typically recover data from M.2 SSDs on the same computer it is attached to. This is because, the second computer may not have an M.2 slot, and the SSD may simply be hardwired to the device, requiring above-average electronic expertise to remove and re-slot the drive.
What Is the Difference Between NVMe, M.2, and SATA SSDs?
Here is a handy table that tells you all you need to know to differentiate between the most common SSD types:
| | | | |
| --- | --- | --- | --- |
| | NVMe SSD | M.2 SSD | SATA SSD |
| Speed: | Up to 3500 MB/s and 7500 MB/s using a PCIe Gen 3 and PCIe Gen 4 connector respectively. | Up to 550 MB/s using a SATA connector. An NVMe M.2 SSD using PCIe Gen 3 and Gen 4 connectors will reach speeds of 3500 MB/s and 7500 MB/s respectively. | Up to 550 MB/s. |
| Connector: | PCIe | SATA and PCIe | SATA |
| Form factors: | Commonly comes in M.2 and U.2 form factors. | This is a form factor. | Comes in M.2 and regular 2.5-inch form factors. |
| Advantages: | Significantly faster speeds than SATA SSDs. | A smaller form factor allows for a cleaner build and comes in both SATA and PCIe connector types. | Much cheaper than M.2 and NVMe SSDs while performing noticeably better than regular HDDs. |
Can Data Be Recovered from NVMe SSD?
Yes, data recovery is possible on NVMe SSDs, but it depends on a multitude of factors:
💽 Reason for Data Loss: You may have accidentally emptied the Recycle Bin or the data was wiped out because of other common reasons like an accidentally formatted partition or logical errors. M.2 SSD data recovery is possible in almost all cases, provided the drive can be detected by the BIOS and the data recovery program. It's recommended that users contact a data recovery service in case of data loss due to physical damage.
✂️ The TRIM Command: Most modern SSDs come with a feature called TRIM, that permanently wipes out data after it is deleted by the user, instead of simply making it invisible until new data overwrites the previous files. After the TRIM command is executed, data recovery is nigh impossible. But, the TRIM command is not executed immediately. If data recovery is attempted soon enough, you can still recover data from M.2 SSDs even if they have TRIM enabled.
⌛ Elapsed Time Since Data Loss: Time is of the essence in NVMe data recovery. The previous data can be overwritten by system functions because most people use NVMe SSDs as their primary drive. Users may unwittingly overwrite the data as well by creating new files on the NVMe SSD. Combine this with the TRIM feature in SSDs and one can see why letting too much time pass between data loss and attempting data recovery can seriously reduce the chances of successful data recovery.
How to Recover Data From NVMe SSD?
The most convenient way to recover data from an SSD is to use data recovery software. But, it's essential to select the best data recovery program, because data recovery chances decrease with subsequent data recovery attempts.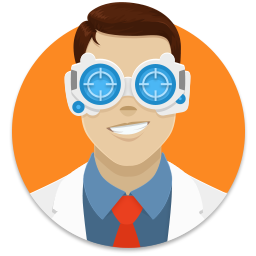 In our experience, Disk Drill is an excellent choice for beginner and seasoned PC users alike. It has a market-leading data recovery algorithm hidden behind a neat, easy-to-use interface. It allows you to create and scan disk images, which can be especially useful in the case of NVMe data recovery. Not only that, but it's equally capable of recovering data from other storage device types (such as HDDs) as well–with support for all major file systems across different operating systems.
⚠️
Before you proceed with the actual data recovery, it's highly recommended you first disable the TRIM command on your computer, and also create a disk image of the drive using Disk Drill.
Disable TRIM on Windows
In the Windows search bar, type cmd.
Right-click on Command Prompt, and select Run as administrator.
In the CMD terminal, type fsutil behavior set DisableDeleteNotify 1 and press Enter.
Disable TRIM on Mac
Open the Terminal.
Type sudo trimforce disable and press Enter.
When prompted, press Y.
👀
Important: Don't forget to enable TRIM again after you're done recovering the data. This is essential because the TRIM feature ensures the longevity of your SSD and also makes data management more efficient. Windows users can use the fsutil behavior set DisableDeleteNotify 0 command, and for Mac users, the sudo trimforce enable command to enable the TRIM feature. But, be wary of the fact that re-enabling TRIM will adversely affect the chances of data recovery in the future if data loss occurs again.
Lastly, even if TRIM was enabled and some time has passed since the data loss event, it's still worth scanning the NVMe SSD using Disk Drill. The program lets you preview each recoverable file and also comes with a free trial with up to 500 MB of data recovery on Windows.
Create a Disk Image Using Disk Drill
Download Disk Drill and install it.
Open Disk Drill and on the left navigation bar, click on Drive Backup.
Connect an external storage device that has more storage space than the SSD or partition you want to create a disk image of.
Select the NVMe SSD or the partition you want to create a disk image of, then click on the Byte-to-byte backup option.
On the next window, select the external storage device you connected as the Path, and ensure that Format is set to Bytes. Click on OK.
Wait for Disk Drill to create a disk image, then click on Done.
Recover Data from an M.2 NVMe SSD Using Disk Drill
Download Disk Drill and install the program.
Open Disk Drill.
Select the M.2 NVMe SSD you want to scan. If you created a disk image, click on the Attach a disk image and then browse for the disk image you created earlier. It will show up as a storage drive on Disk Drill. Click on Search for lost data.
Wait for Disk Drill to finish scanning. Click on Review found items, or simply click on the types of files you want to recover, such as Videos or Pictures.
Select the files you want to restore from your NVMe SSD. You can double-click to preview a file and also see its recovery chances right next to it. Click on Recover.
Choose a recovery destination and click OK.
After the recovery is complete, you can click on the Show recovered data in Explorer to view the recovered files in Windows Explorer.
Is It Possible to Repair NVMe SSD?
It's rare for NVMe SSDs to get physically damaged, due to their form factor and a lack of moving parts. But, if your SSD is physically damaged, you should get it repaired by an expert, instead of doing it yourself.
To repair logically corrupted SSDs, there are a few things you can do:
🛡️ Ensure that your drive is malware free, by running a full antivirus scan.
🔠 Assign a new drive letter or modify the previous one using Disk Management.
⚙️ Update or reinstall the SSD drivers.
🔎 Try running CHKDSK to repair the corrupted SSD.
A detailed explanation of all the fixes listed above is available in our guide to fixing corrupted storage drives.
FAQ
Conclusion
NVMe SSD recovery is a more delicate affair than recovering data from your HDD, due to factors like TRIM. So, it's essential you follow the steps in the article carefully for a successful and hassle-free data recovery experience.
Manuviraj Godara's interest in technology began as soon as he got his first computer. From Googling how to run incompatible games on his PC to writing about computers for a living, the world of technology has never ceased to amaze him. When he's not obsessing over the latest innovations in the tech world, he likes to spend time listening to his favorite music records.
Andrey Vasilyev is an Editorial Advisor for Handy Recovery. Andrey is a software engineer expert with extensive expertise in data recovery, computer forensics, and data litigation. Andrey brings over 12 years of experience in software development, database administration, and hardware repair to the team.